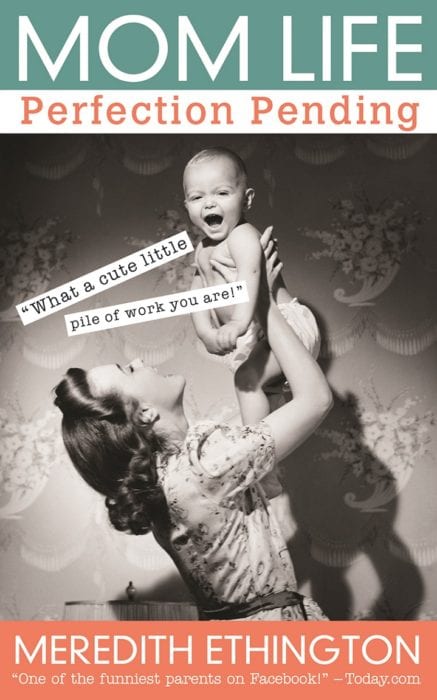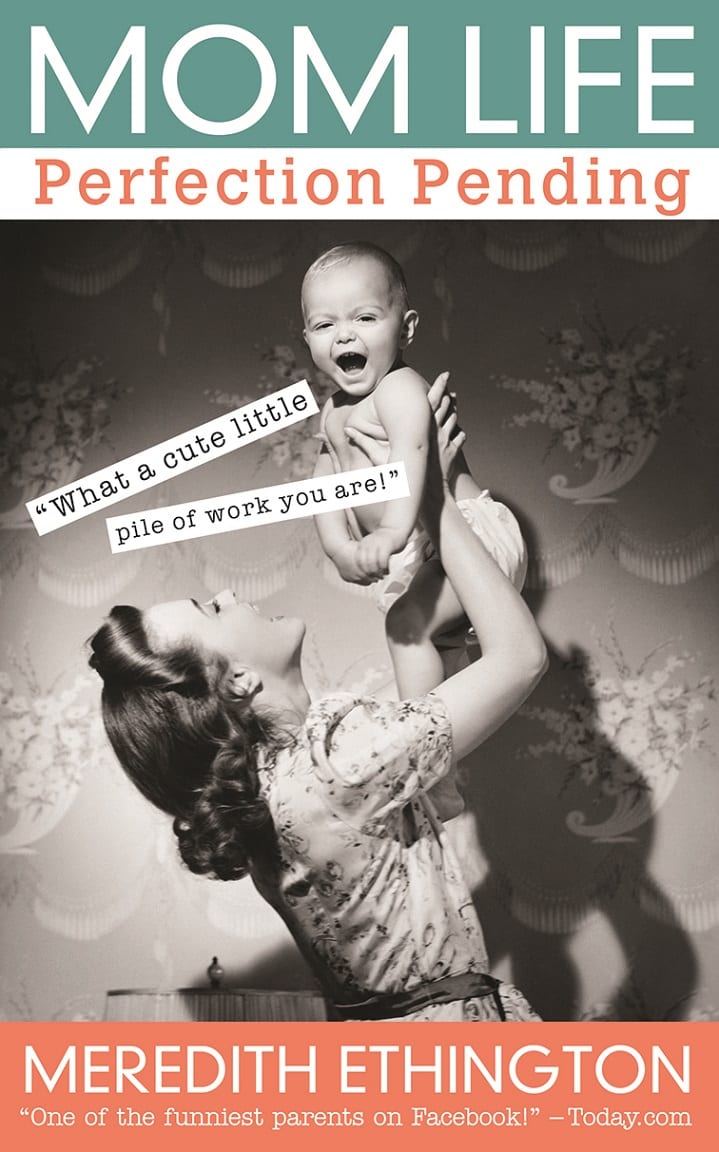 Out-parented at PTA? Out-liked on social media? Wondering how your best friend from high school's kids are always color-coordinated, angelic, and beaming from every photo, while your kids look more like feral monkeys? It's okay. Imperfection is the new perfection! Join Meredith Ethington, "one of the funniest parents on Facebook," according to Today.com, as she relates encouraging stories of real-mom life in her debut parenting humor book, Mom Life: Perfection Pending.
Whether you're buried in piles of laundry, packing your 50th sack lunch for the week, or almost making it out the door in time for school, you'll laugh along with stories of what real-mom life is like–and realize that sometimes simply making it through the day is good enough. An uplifting yet real look at all that is expected of moms in the 21st century, Mom Life: Perfection Pending is so relatable you'll find yourself saying, "I guess I'm doing okay after all."
Where to Buy Mom Life: Perfection Pending:
Amazon (affiliate link)
What others are saying about Mom Life: Perfection Pending
"Ethington has a knack for weaving just the right amount of humor and heartfelt honesty into every page. She provides moms a healthy dose of parenting reality, while encouraging them to be confident in taking on the hardest job on earth—being a mother." – Jill Smokler,New York Times bestselling author and founder of Scary Mommy
"Meredith is no stranger to the perils and woes of parenting. She does a fantastic job at being real and honest. I think we are all … perfection pending." – Meredith Masony, author, speaker, comic, and founder of That's Inappropriate
"Ethington's heartfelt, humorous take on motherhood offers overworked and touched-out mamas exactly the right dose of 'Don't worry, you're doing all right' we didn't even know we needed. I saw myself in these pages, and if you're a mom, you probably will, too." – Kristen Mae, bestselling author of Beyond the Break and Red Water
"This book has a chapter titled, 'I Never Knew You Could Ruin Someone's Day by Simply Keeping Them from Killing Themselves.' If that doesn't make you want to buy it, then we can't be friends." – Clint Edwards, author of No Idea What I'm Doing: A Daddy Blogand "I'm Sorry" – Your Husband
"A delightful, identifiable, and entertaining read from cover to cover, "Mom Life: Perfection Pending" is an extraordinary and highly recommended addition to community library Parenting collections."
– Midwest Book Review




From the Author
"I wrote this book because I wanted the mother that felt isolated, and alone and like she wasn't measuring up to know that she, too was meant to be a mother. And, she is in fact the best mother for her own kids. And, I wanted to do it in a humorous way that would be relatable. But, most of all I wanted to encourage the mom that is out there struggling with feelings of inadequacy and not measuring up, by saying – me too. We're strong and we can do this. Because we love our kids.

As I've been writing through my own motherhood experience over the years, I noticed something really important. I noticed that moms wanted to talk about the hard stuff. They wanted to talk about how they would sit in their closets and cry over a parenting challenge. They wanted to hear that someone else gets angry and loses her temper sometimes and regrets it.

They want to know about the mom that struggles with PPD or anxiety. Moms have thanked me for being honest and open with a sense of humor. But, the important thing I've come to realize through my writing is that moms also need to know they can do it. They are enough. And there is no measuring stick for motherhood. Yes, they want to hear that others struggle too, but they want to know that it is understood by other women that you can simultaneous love your kids, love motherhood and all it entails, AND be honest about it."

About Meredith Ethington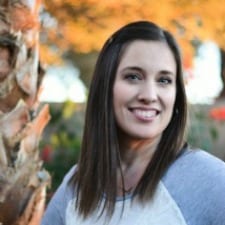 Meredith Ethington is a mom of three and the writer and creator of the popular parenting blog, Perfection Pending. She is a born-and-raised Texan who loves real talk and laughter, mixed with a little bit of sarcasm. Meredith earned her degree in Psychology and then began writing in 2007 as a way to document her life as a new mom. She quickly realized she had a passion for writing, which helped her work out a lot of her feelings about being a mom. She writes mostly to commiserate with other parents and to remind herself that she doesn't want to be a perfect mother—she wants to be a real one. Meredith has her work featured often in publications such as Scary Mommy, Momtastic, Babble, The Huffington Post, Parents Magazine, and CafeMom. In 2017, BlogHer named Meredith a Voices of The Year Honoree. She has been featured many times by Today.com as one of the funniest parents to follow on Facebook and has appeared in the Wall Street Journal and New York Magazine. Meredith now lives in Salt Lake City, Utah, with her husband, three kids, and a very moody cat.
MEDIA:
On Good Things Utah – March 22nd, 2018
In The Tyler Morning Telegraph (Tyler, TX)
In The Deseret News (Salt Lake City Paper)
Another appearance on Good Things Utah, July 16, 2018