If you're looking for the Perfection Pending blog, you're in the right place! To read the blog and find my latest posts go here.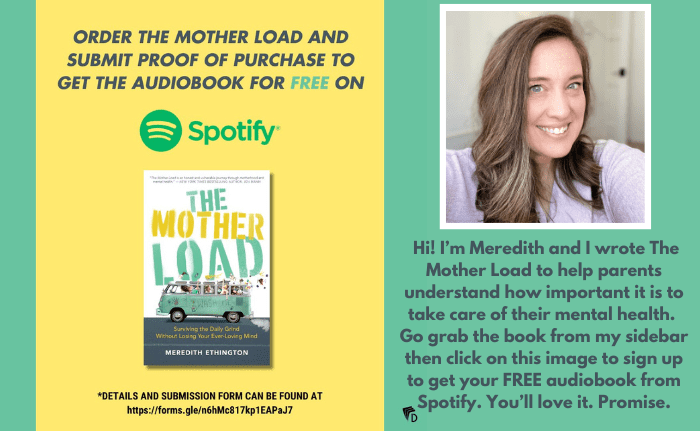 Meredith Ethington is an award winning writer, and published author of The Mother Load and, Mom Life: Perfection Pending. She's also a mom of three kids residing in Salt Lake City, UT. She has a Bachelor's degree in Psychology, and is currently working on her Master's in Clinical Mental Health Counseling. She began writing in 2007 as a way to document life as a new mom, but quickly realized that she had a passion for writing, and has turned it into her career.
Her blog, Perfection Pending, quickly grew in popularity, and her writing is viewed by hundreds of thousands every day that want to see the real side of motherhood and know that they are not alone.
In February of 2018, Meredith's debut book, Mom Life: Perfection Pending was published through Absolute Love Publishing and debuted on Amazon as the #1 choice in the motherhood category.
In 2017, Meredith was honored at BlogHer as a Voices of The Year Award Winner for her piece on mental health called, Why I Take The Pill solidifying her place as an advocate for ending the mental health stigma. That piece along with the encouragement from her readers inspired her to write her newest book, The Mother Load that is all about taking care of your mental health while being a parent.
Meredith has freelanced for years for popular websites like Scary Mommy, The Huffington Post, Mamalode, Momtastic, Babble, CafeMom and has been published in Parents Magazine. Additionally, she co-founded Filterfreeparents.com and worked as the editor-in-chief for four years. She was also interviewed by The Wall Street Journal because of an article she wrote on friendship. She has been featured many times by The Today.com Parenting team as one of the funniest parents to follow on Facebook.
Meredith currently has a large social media following with over 400,000 followers and has appeared on local television, in newspapers, and magazines.
You can find Meredith on Facebook, Instagram, and Twitter where she loves to commiserate with other moms who aren't afraid to share photos of their messy houses, laugh at themselves, and admit that while parenting is the best thing ever, it's also the hardest job on earth.
Want to contact Meredith? Please do so: fakingpictureperfect@gmail.com
See her Privacy and Disclosures here.
---
Grab one of these books by Meredith Ethington
Mom Life: Perfection Pending; The Book
Here's more from Meredith in her own words:
"There is one thing I know for sure, perfection is something unattainable when you're a parent. So let's stop forcing ourselves to be something we're not.

In addition to writing and being a mom, I try to avoid mopping my floors for as long as possible, and have an ongoing battle with the unfolded laundry that's always sitting at the foot of my bed.

I write first and foremost because I love it, and it's my own personal form of therapy. Which means, that sometimes I overshare, and sometimes, I write about the ugly side of parenting. But, writing has helped me find joy in the everyday, and learn to be grateful for all that I have."
---