I had a full on explosion a little while ago. Now, I'm happily sitting here writing this post. I feel frustrated, stressed, and anxious. I've been doing so good lately. Calm. Handling things with patience. But I lost my car keys, and had to turn the house upside down only to find them pretty much right where I left them. Although in my defense the toddler lifted the part of the piano up that covers the keys to the piano, and my car keys were folded up neatly inside.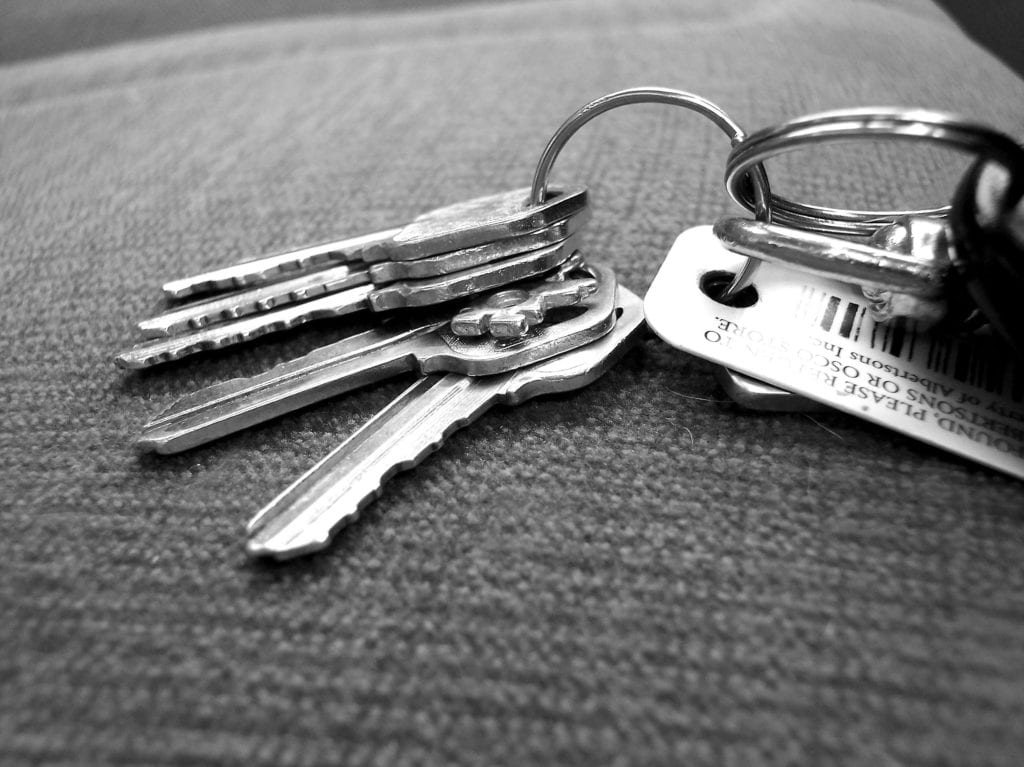 For a moment, I felt out of control. I just wanted to scream and yell, and throw things. I've been losing a lot of things lately. My iPod when I moved into this house and an entire box that I'm still not sure what is in it. Not to mention the horror of losing my wedding ring, and then finding it 3 days later in my Fridge. It made me stop and think how many hours I've spent just looking for….stuff.
The truth is, this time of year is hard for everyone. I'm no different. There is too much on the calendar, the buying and gift giving is overwhelming, and this year, as I unpacked the decorations, I didn't feel happy, I felt it was a chore. It felt cluttery to see surfaces covered in santas and snow globes and kids' crafts that they won't get rid of from Thanksgiving. I hung the ornaments on the tree with haste while my precious, overly excited kids, exclaimed at each ornament as they unwrapped them. I managed to give an aloof, "Uh huh" to their tiny excited voices while my husband cleaned the kitchen in the other room because that was more important to me than us all being together.
Gloomy huh?
The truth is, I've realized something as I searched for my car key in anger, blaming the baby in my head, convinced he had thrown them in the trash or something equally as ridiculous. I realized that one aspect of parenting and just having a family that is SO so hard, is the lack of control you feel at times.
You feel controlled by the messy kitchen.
You feel controlled by the tiny toddler that hides things.
You feel controlled by the 7 year-old's dirty clothes that are ALWAYS on the floor.
You feel controlled by the calendar, and the to-do lists.
You feel controlled by the need to keep up with other moms and have a pinterest worthy life!
The list could go on for days. I can think of a million things that I feel are controlling me. It can feel stifling. Claustrophobic. It's enough to make you want to run. Where am I when there are so many things controlling me? For a brief second,  you can maybe, maybe see why some moms just can't hack it.
But, then your kids hug you when you're crying with your head in your hands because you can't find the one and only key to your car. You remember to pray. And, you find your keys. Almost immediately. And, you remember that there is really only ONE that is in control of it all.
You are reminded in that simple moment when you find your freaking car keys, that He sees. He knows. He cares. He's really in control. Not all those other little things that drive you to the brink on some days. And, that the little moments of frustration we have to experience in this life are all put there to teach us.  It really is all about trust, and faith, and believing that He can turn you into the person you were meant to be if you just let Him.
I'm not a perfect mother. My kids will see my flaws. But, they will also get hugs, hear I'm sorrys and see me grow into the better person that the Lord is creating right here in my messy, cluttered, sometimes dirty home. That's what being a mother is about. He's creating someone better than I am today. Right here in this house, with these little people that I've been put in charge of….in this place, He's working miracles.
It may not seem like miracles are happening on most days of chores, and to-do lists, and incessant arguing with the kids, but I do believe that motherhood is a divine role, and that it's the only way I could ever become the person I am meant to become.
Don't be sad for that gloomy attitude that I have on some days. I'm not. I'm human, and my flaws are there for a reason. Sure, I wish that I didn't have them, but they remind me to trust, believe, and leave the control up to someone that is far more patient than I am. I'm HIS child. So, He must have to use a lot of patience to put up with me. Luckily, His patience and long-suffering are never-ending.
But, the gloomy days remind me to get down on my knees and pray. And, remember who is really in control of everything. Not me. And for that, I'm grateful.
*********
Want to know more about what I believe? Go here.
And, don't forget to link up with me this week here.