Do you ever just see something and know you had to have it? I was on Instagram a week or so ago, and one of my sweet friends posted a picture of her daughter reading. And next to her bed was this cute sign that was so simple. It said, "I Read Past My Bedtime"
My almost 9 year old is an avid reader, and I just knew I wanted it for her room. My friend couldn't tell me exactly where she got it, so I decided to create one myself.
Quick story, one night my daughter could not go back to sleep because she was having a bad dream, and kept thinking about it over and over. So after an hour of trying to get her back to sleep, my husband, frustrated, flipped on the lights and handed her a book, and just said, "read then!" We both fell back to sleep, until about 5:30 am when something woke me up. I looked and her bedroom light was still on. I went into her room totally expecting her to have fallen back to sleep, but to my surprise, she was still reading. THREE HOURS LATER. I was shocked, and immediately made her go back to sleep.
We frequently forget she is in there reading and she is frequently up past her bedtime because of it. (Not that we mind too much). So as you can see, this sign is just perfect for her. And, I made it into a I read past my bedtime free printable for anyone else that might like to hang it up in their room!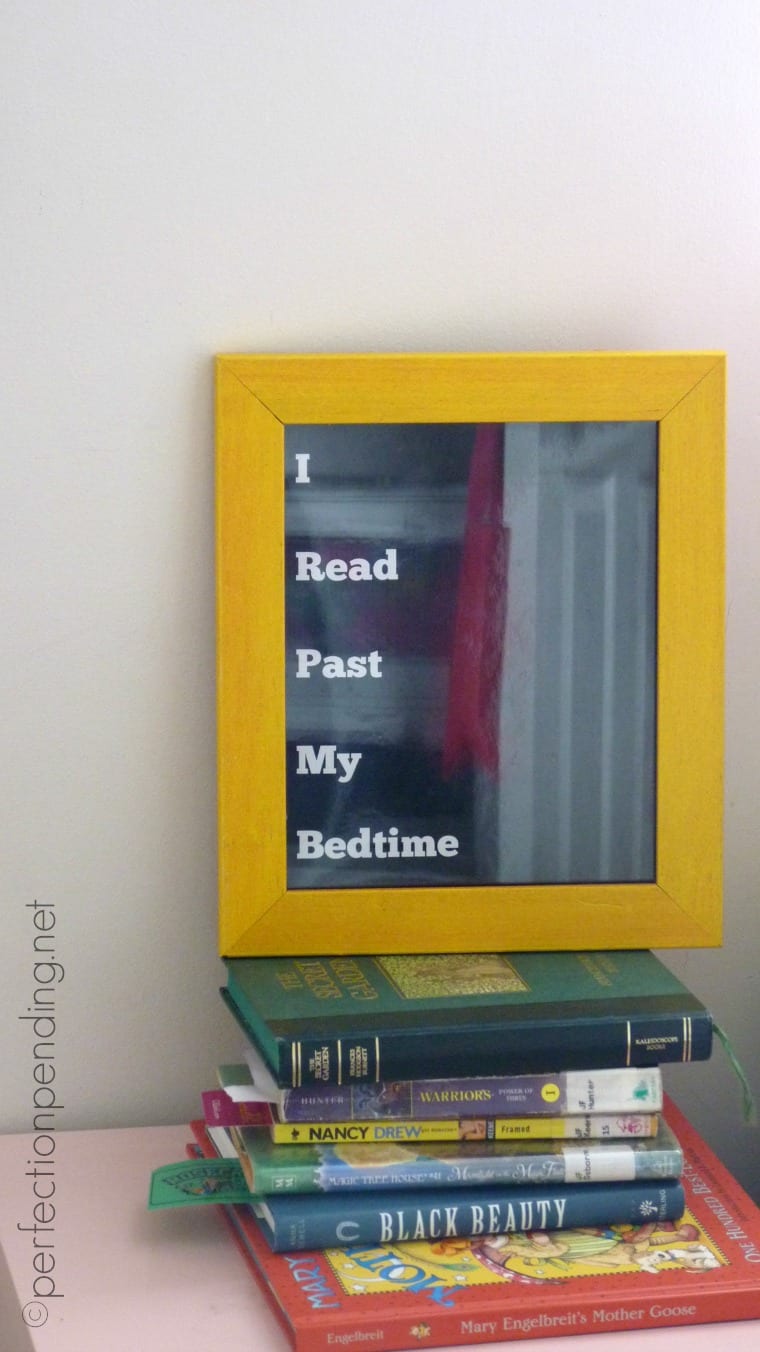 Are you an avid reader? If so, these signs are perfect for you too! I just love it. And, it was so easy to make.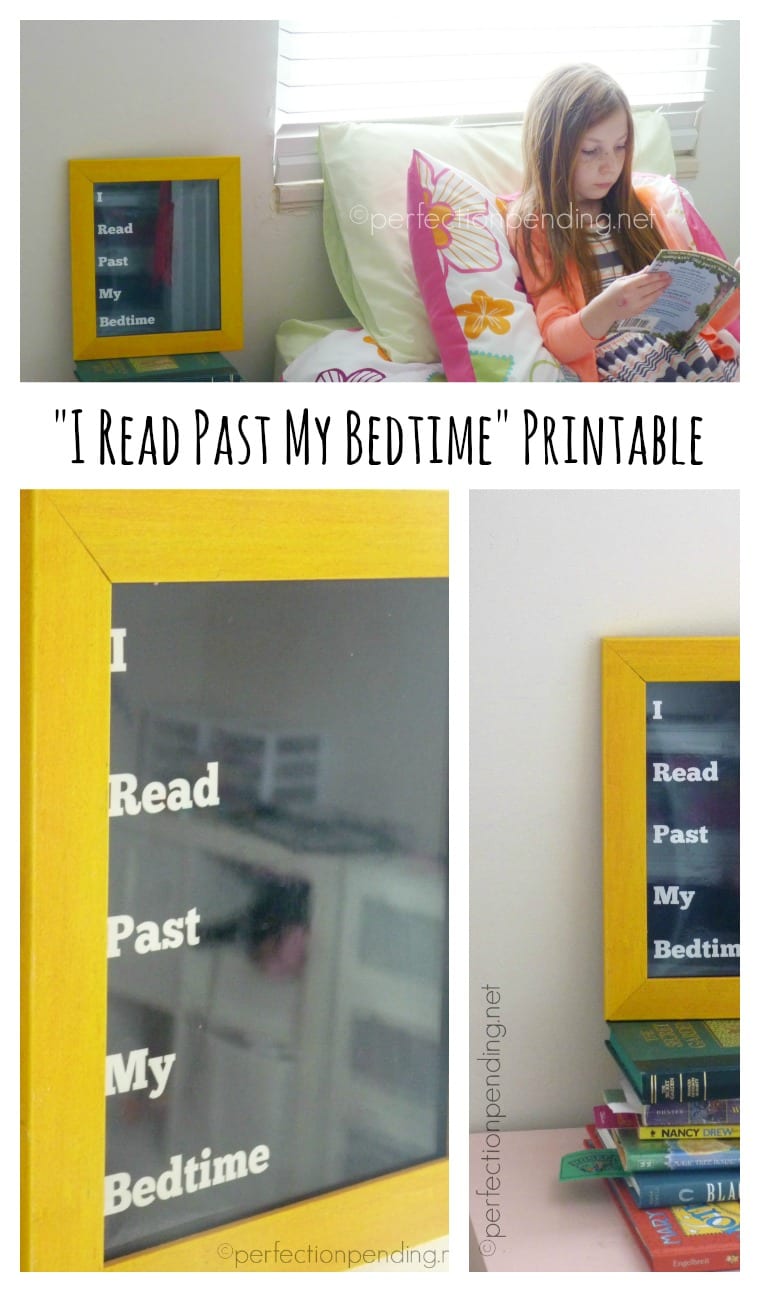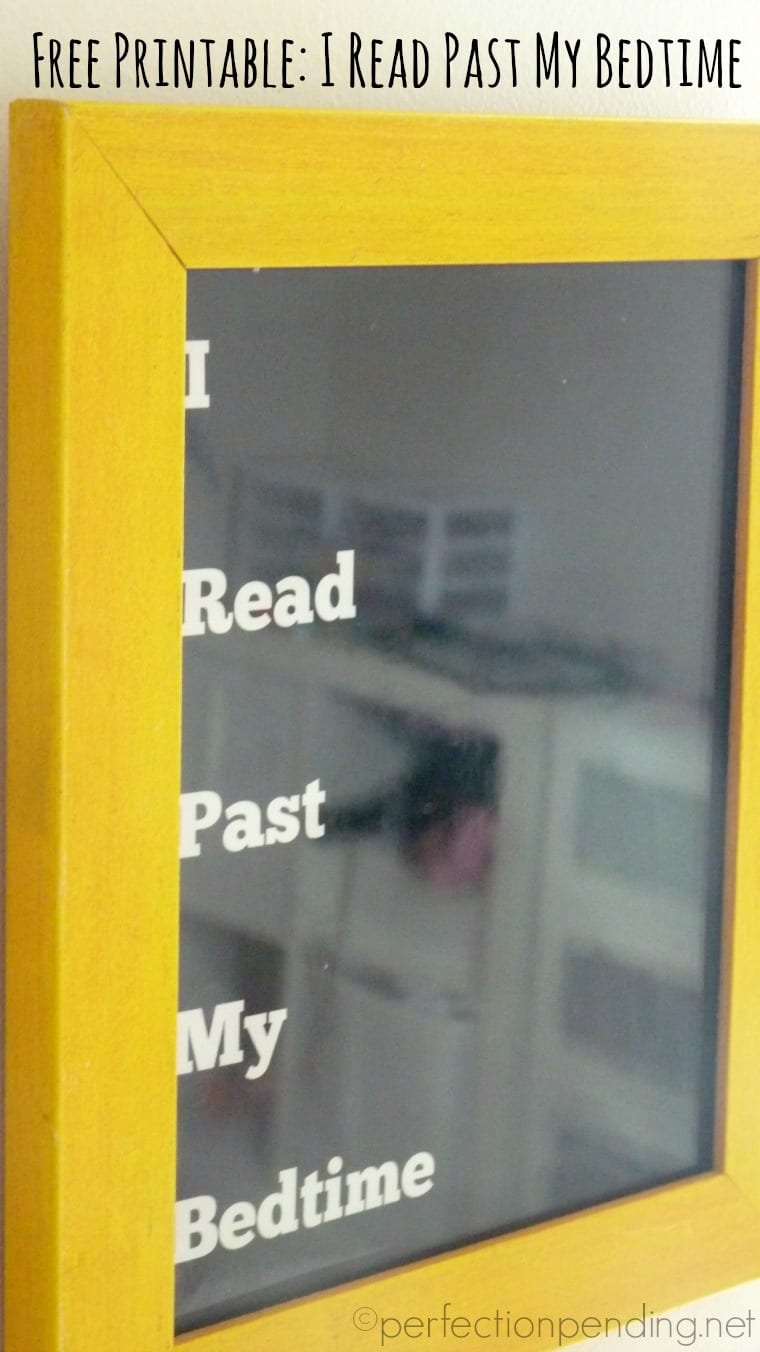 To grab the printables, simply click on the image below that you want, and print! So easy!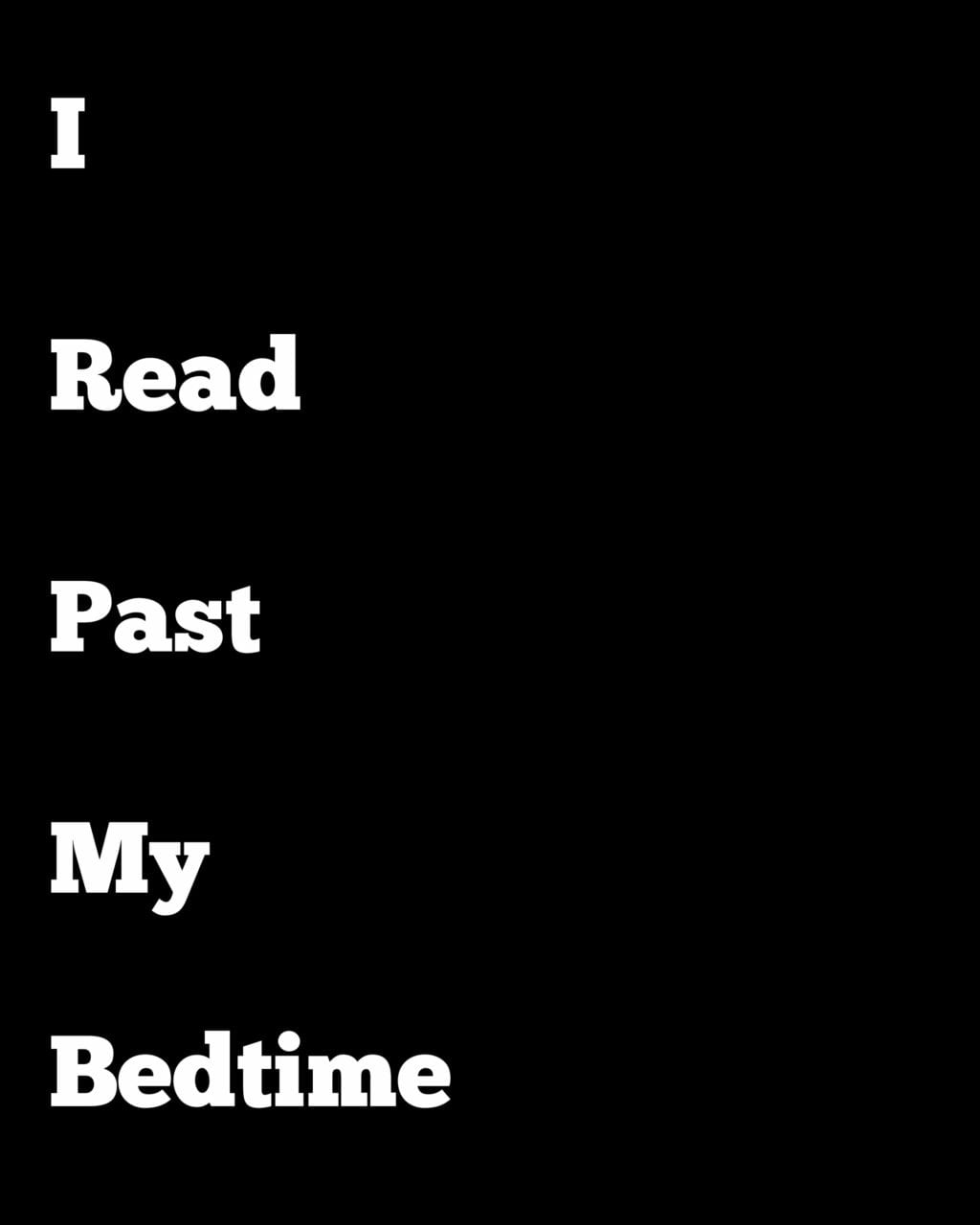 Black Background Free Printable
I love the black with white letters, but thought it might not go with every color scheme, so I made a white with black, too.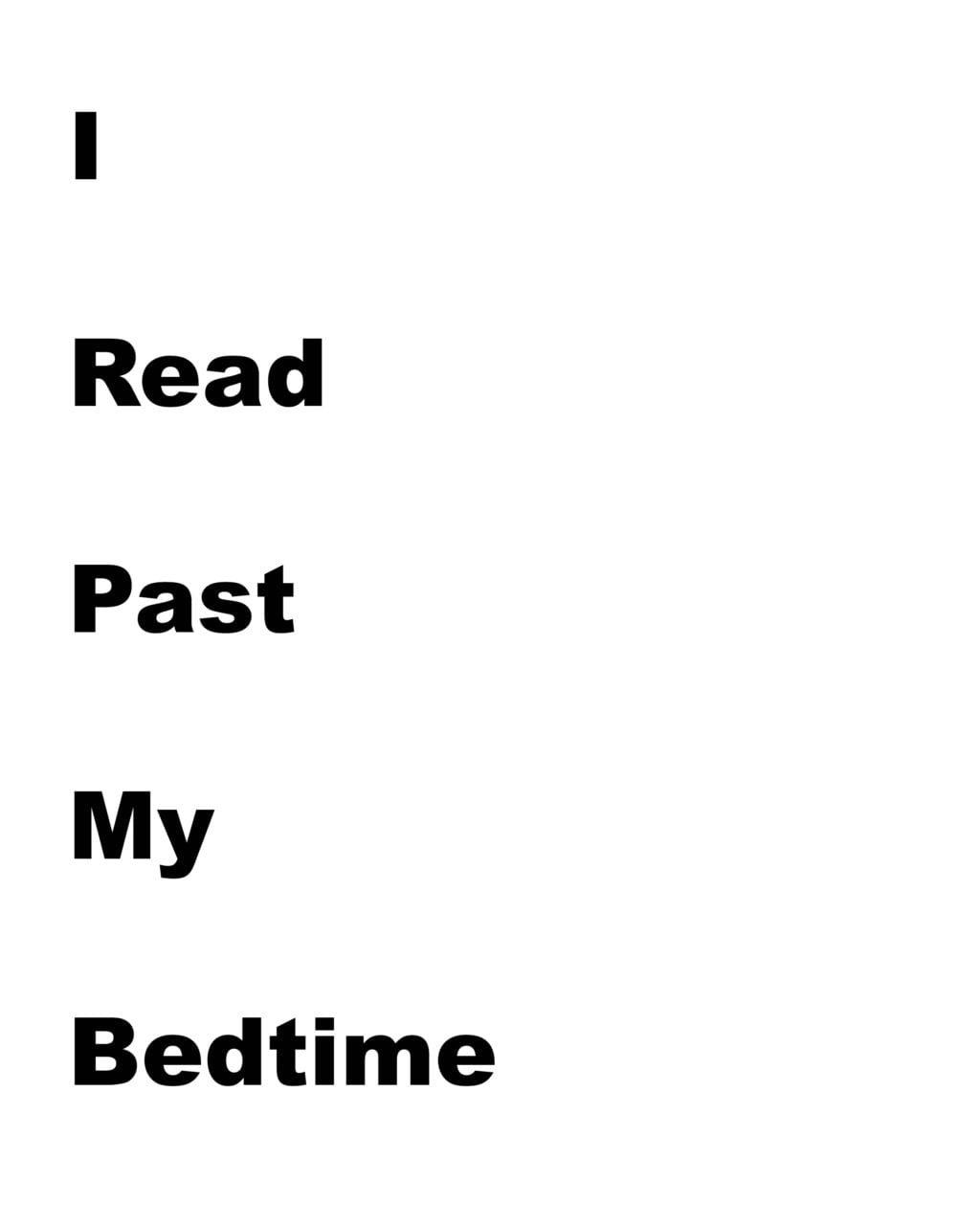 White Background Free Printable
If you're going to use these, let me know where! I'd love to know who will have this cute sign hanging in their family.
Note: I printed mine glossy, and really wish I had done a matte finish. Just a tip!