My husband is editing home videos of ours. Get this: He's almost up to date!!! Commendable right? Well, he came into me the other day when I was falling asleep to a riveting episode of Dateline, and asked me if I minded if he sped up the Christmas morning video clip to 1.5 times the speed so that it wouldn't be so long.
WHAT???
I responded, "Yes I mind!! Then you won't get to hear the conversation and know what is going on!!"
He argued, "You can still hear the sound, it's just faster"
I knew this was stemming from the fact that he has recently figured out that listening to his lectures for school in 1.5x the speed is super handy even though the voices sound like bumblebees buzzing when I overhear them while he is doing his school work. He has also attempted to pull this crap on me while watching movies. I guess you could, in theory, put on the closed captioning and watch it in twice the speed if you're a fast reader. Come to think of it, that might come in handy for that ridiculously long Lord of the Rings series.
I responded, "Honey, some day we are going to cherish those videos and we won't want to speed it up!" feeling a little bit miffed that he didn't cherish every second of our Christmas morning memories.
"Yes I will" he said, sticking to his guns.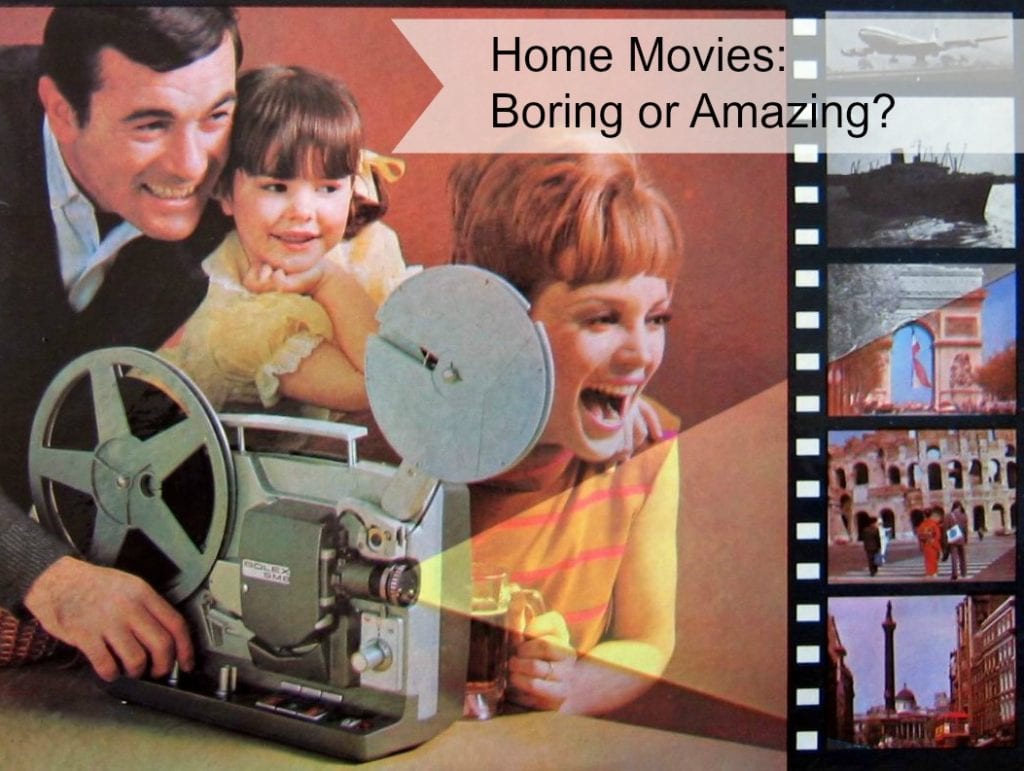 photo credit: get directly down via photopin cc
If only he could share this family's enthusiasm.
I started thinking….When I was a kid, my parents set up the giant video camera on a tripod in the corner and just let it run all morning. When I watch them, they dangle between completely fascinating (was my TX accent really that strong!?), amusing listening to the bickering and talking about who actually got the most presents, and….OK, I'll admit it: Boring. Except for the part when we all started questioning who it was that just farted on camera. That part is funny. Right?
Hmmm. Maybe he has a point, I began to think. But, no! These are memories!! Precious ones!!
I still argued, "One day we will have nothing to do, and you will WANT to watch every second of those videos. Trust me." I said confidently.
"No I won't" he responded, equally as confident.
"There will come a time when we will be sitting around so bored, and will miss our kids so much that we won't want to miss a second of those memories".
"I won't be that bored."
I said in my tired, I'm-falling-asleep-from-this-conversation voice, "I'm counting on having nothing to do one day!"
This made him laugh. And, he kept the video at normal speed. I think.
I wasn't trying to be funny though. I meant those words I said after a long day of being a Mom to three littles. I hope that one day I have nothing to do. And, I can cherish it….or better yet, sit around and watch boring old videos of Christmas morning. In normal speed.
Right now, my life is full of to-dos, and demands, and splitting my time, and staying super busy, and re-filling sippy cups, changing diapers, and helping with homework, playdates, laundry, and taking care of a family of 5.
I am counting on being bored one day. Like this: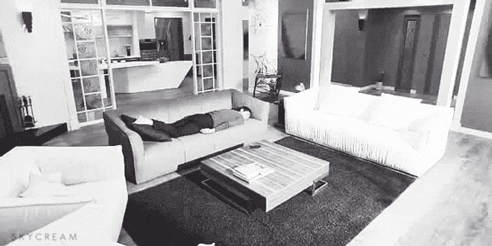 This isn't to say that I will sit around and do nothing, but that I want to be able to sit around and do nothing if I choose too. That's the beauty of getting older.
Am I totally naive? Probably.
But, I'm still hanging my hopes on having so little to do that I can watch those old home movies in real time speed. Even if it includes passing gas and arguing.
Because here it is, Monday morning again, and my list is a mile long and I have plenty in my real life I wish I could speed up to 1.5 times. How about temper tantrums? Stomach bugs? The line at Target? The terrible two's (and three's)? Sleepless nights? An awkward conversation with someone who is telling you how to parent your kid? The stage when they fight you getting into their carseats? Potty Training? The bedtime routine? Helping with homework? Laundry? The tween hormone changes? Grocery shopping with all three kids? IKEA excursions? When they can only roll over one way as a newborn?
Do any of those sound like things you wish you could speed up?? Yeah, me either. I enjoy every second of parenting like I'm told to by little old ladies in the grocery store.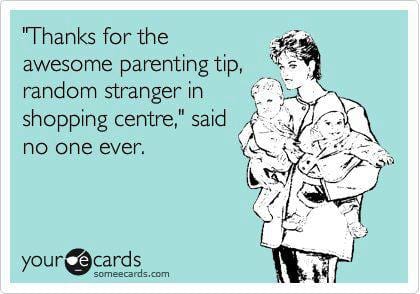 But, home videos? No way. One day I'm counting on not having anything to do, and I want to watch those suckers in slow mo. Because I hopefully won't remember all those things above that I wanted to speed up, I'm only going to remember the happy times in photos and videos….and that's priceless.
Is there some part of parenting you wish you could speed up? What would it be?
 ******************
Link up with us this week with some aspect of parenting that drives you crazy!! Going to join us? Here are the "rules" (Feel free to follow them loosely):
1. Add your link below
2. Grab MY button found below and add it to your post or sidebar, and then come back and link up with us here. It's that easy! I'll try to promote your post on social media by pinning, tweeting, and sharing.
3. Visit the other awesome bloggers that are also linking up and leave comments on their posts!