My husband said to me yesterday, 'Do you realize that you only see Spring maybe 80 times or so in your life? When you think about it, it's not that common of an experience". I had never thought about that before. Just the same, there are no perfect days in parenting. But, some days come close. They aren't that often either. But, you recognize them when they come with stark clarity because of the days that aren't so perfect.
We decided to forgo a larger family gathering and just focus on being with our children this Easter. It paid off. We had a great time. More than great, we felt like it was as close to perfection as we could have gotten for Easter. Not because other people weren't there, but just because we we felt we actually got to spend time with our kids. Focus on them. Hear their thoughts. Bond as a family. Teach them about the important aspects of the holiday.
We made all the comfort foods even though it was just us and the kids, we hunted for eggs, ate too much candy, went to church, took naps, ran down to Temple Square (where we were married), and took some great pictures. Just us. The FIVE of us.
I am the type of person where I have always wanted to spend the holidays with as much family as is available. It's just so fun to have cousins around, and other adults to talk to. But, this year, we just wanted it to be just us. Sure, we missed being with family on that special day, but we used the china even though it was just us. We celebrated and realized that our family of 5 is enough sometimes.
We definitely feel big enough  now that there are 3 little ones to chase after.
The thing is, I realized that "just us" is OK. It doesn't mean that we don't love being with our other family. But, sometimes, it's nice to have memories that are quieter. Simpler. And, that bond you together for a lifetime and beyond. We went back to  the spot where we had our wedding reception and showed the kids. We had a wedding photo taken in this very spot. Now our 3 little ones sit there.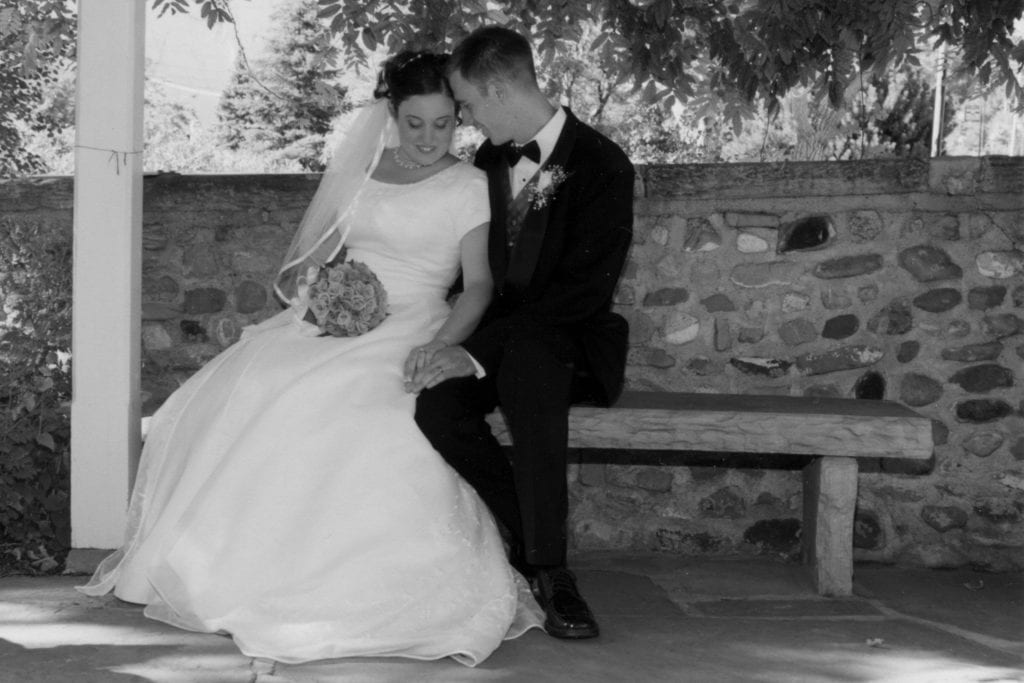 Sure, we spend a lot of time together anyway. Geez. We are ALWAYS together at this stage in our lives. But, when you make a point to be together. To focus on the important things. To teach, and hug, and just have fun being together, it can do a lot for the soul.
I feel so blessed for my family of "just us".  Despite the difficulties and frustrations that come in the day to day of taking care of these little ones, they make me so happy. Like when Kyle said to me today, "Mommy! Chandler just bless you'd all over me!" You can't possibly take it for granted on days like this. I'm so blessed to have a husband that is truly an example of charity and love. I couldn't ask for more. Except maybe for this weather to last forever.
Spotting an egg in action
I couldn't have asked for a better Easter, or a better family to share it with this year.