This post contains affiliate links, which means I may receive a small commission, at no cost to you, if you make a purchase through a link. See my full disclosure here.
I have been blogging a LONG time. Since 2007 to be exact. And, the truth is, it's a lot of hard work. When you're new to blogging, you are usually looking for a quick trick to growing your blog, and the real, hard truth is that blogging takes a lot of work. And, I'm just now figuring out some of the secrets.
This past year, I made a goal that I was going to really focus on growing my blog and try to FINALLY make it profitable. Within the first two months, I had a blog post go viral, and that was exciting. I had been waiting for that for 10 years! But, what made me even more excited than a viral blog post, was learning how to gain consistent traffic. Because consistent, steady traffic is what is actually going to make your blog profitable.
My lifelong dream had been to make money blogging, and I'm excited to say that I'm finally doing it. And, I want other bloggers to learn how too. So, let me share the secrets with you that have helped my success.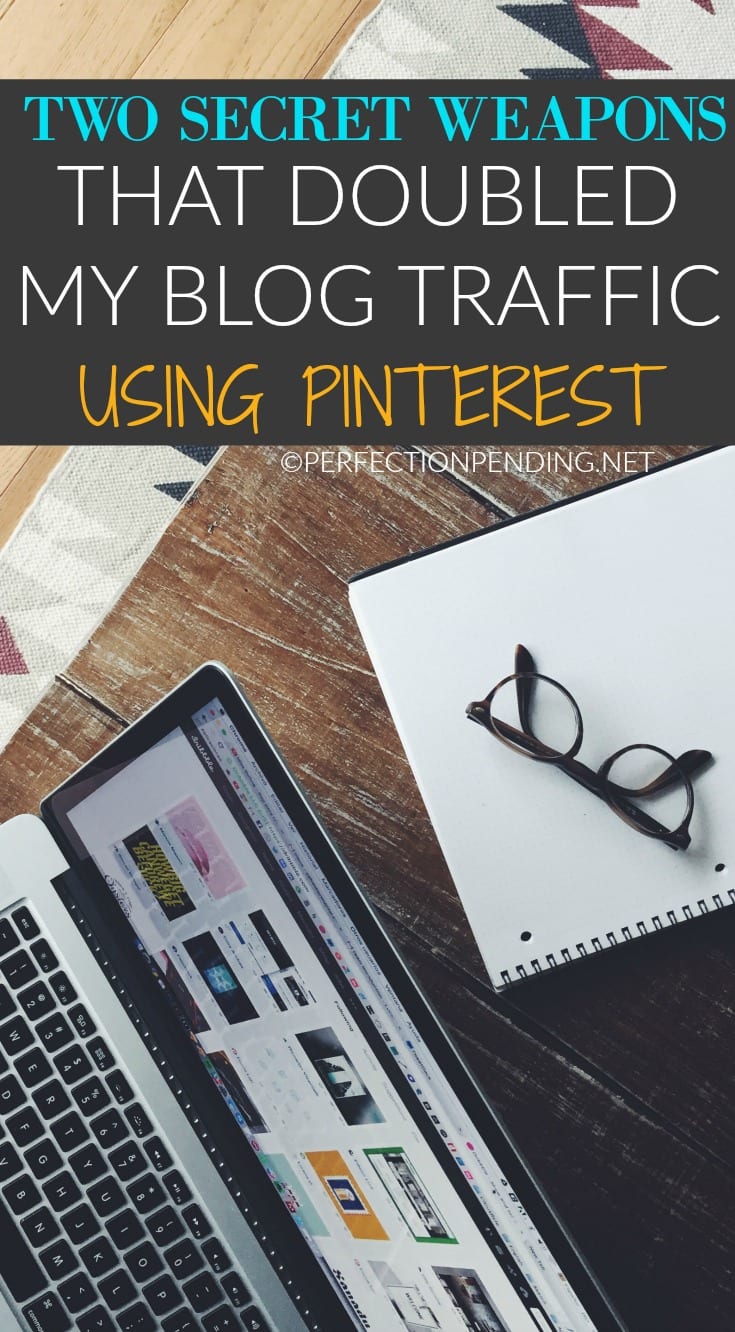 I took a Pinterest course. The Pinning Perfect course by Blog Clarity really changed my entire attitude about Pinterest. I had been using pinterest for years, and I had taken a lot of blog courses, but this one actually taught me stuff that I didn't know, could implement right away and I started seeing results almost immediately. Yes, it was expensive, but there's a reason why it's so successful.  Here are just a few things I learned from the course, but even as a seasoned blogger, I learned a TON:
I started really focusing on good pictures for my blog, and investing in paying for them (usually just $1 a photo on Canva) since I didn't want to learn how to take them. (I'm kind of a lazy blogger).
It also taught me about how often to pin, gave me a spreadsheet to get all my old stuff organized to start updating it.
It taught me about how pinterest is a search engine, and not really just about pretty pictures. I started using keywords on my pictures for pinterest to optimize people finding them.
It taught me how to use my google analytics and also how to use my pinterest analytics. That alone was worth paying for!
You get access to the author of the course in a FB group, and she's actually REALLY great about answering questions! She even goes to the Pinterest headquarters frequently and updates the course with new changes to the algorithm.
I can't say enough good things about the course. Yes, it's a lot of work when you first get started, but even if you don't go update your old blog posts like I'm doing, you'll get great advice that you should implement on every blog post going forward. Every post I write, I craft it so that it does well on pinterest, and I'm seeing REAL results.
I started using a pin scheduler. Tailwind has been a life saver for me. I used to look at pinterest as a real time suck, and I honestly used to dread getting on there. But, since signing up for Tailwind, it's been SO much better. And, there are tribes on tailwind that will help other big bloggers see your pins! And, it's easy to use. I taught myself how to use it. Tailwind is awesome because it is interfaced directly with Pinterest, so you can schedule things on tailwind inside of Pinterest.
I used Boardbooster for a while, and while it did help my traffic, I felt like it was VERY confusing to use, and Tailwind has been a piece of cake. Totally worth the money.
Shortly after taking the course, I had a pin go viral from this blog post because of the things I learned in the course and with tailwind. I get consistent traffic now from that pin every single day.
And, honestly, I'm getting really close to my page view goal of 100K page views a month! I've doubled my sponsored post price as a result, and I'm also making money off of ads, too where I wasn't before. Pinterest is where it's at.
I could go on and on about all the things you can do to make pinterest work for you, but I'll let my numbers tell the real story.
My numbers from March 2016 on Pinterest:

My numbers from March 2017 on Pinterest:

My traffic on my blog from Google Analytics in March 2016, 53,000 page views!: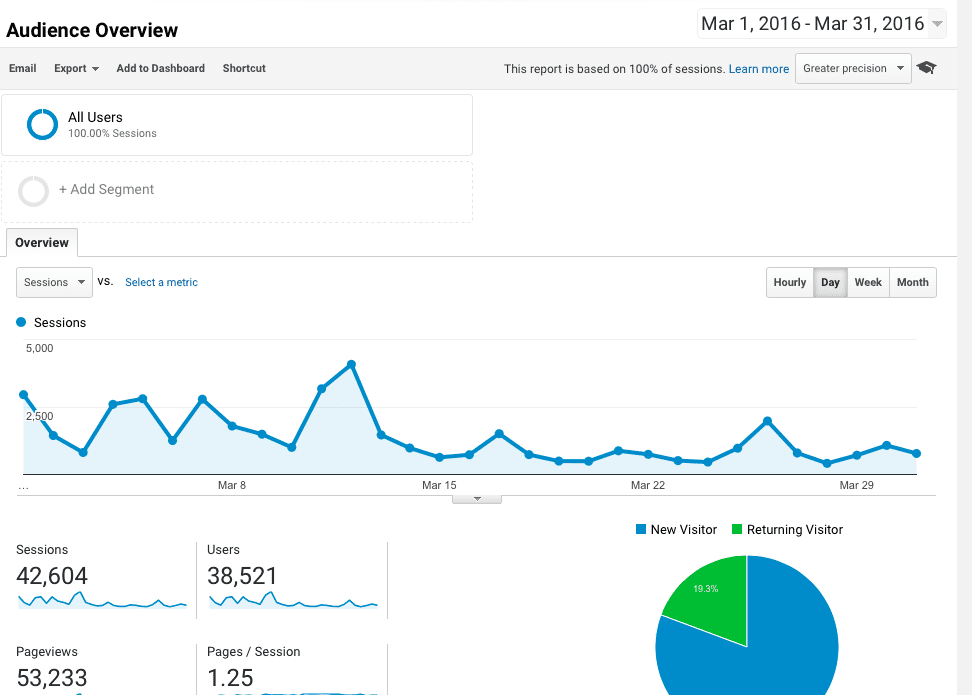 My traffic in March 2017 91,000 page views!: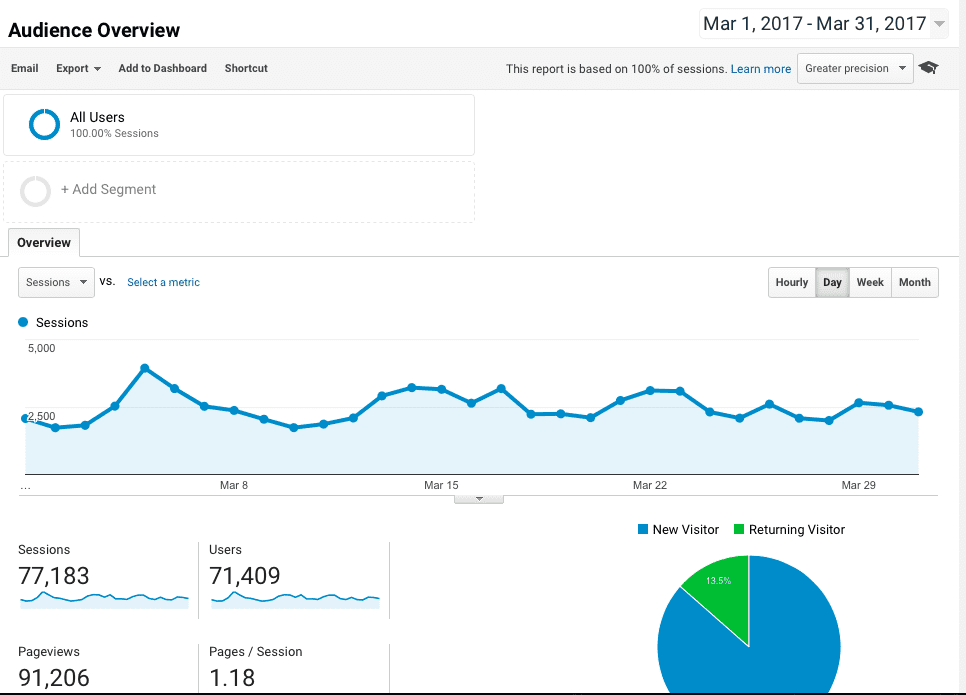 And, so far this month in mid-April, I'm at about 40K views! I'm telling you, Pinterest is where to go if you really want to see a difference in your blog numbers.  Of course, these are my personal results, but Tailwind also publishes the Typical Results of Tailwind for Pinterest Members every year, so you can see exactly what the average growth rate looks like for their members.
And, this is coming from someone who had spent the last years working on growing her FB following. But, FB can't show me any numbers like this.
Let me know if you try it! And, I'd be happy to answer any questions you have about the Pin Clarity course or Tailwind if you used one of my affiliate links in this post to sign up!