I've been trying new recipes again. And, I'm happy to say that out of the 6 pinterest recipes I've tried, only one was a fail. That is a HUGE success. So, I thought I'd share the 5 new recipes I've found that were crowd pleasers in my family, and also include the 5 of my own that you may have missed in past posts.
These are all kid approved, taste good, and pretty simple to make. So here are my 10 Easy Recipes Your Family Will Love: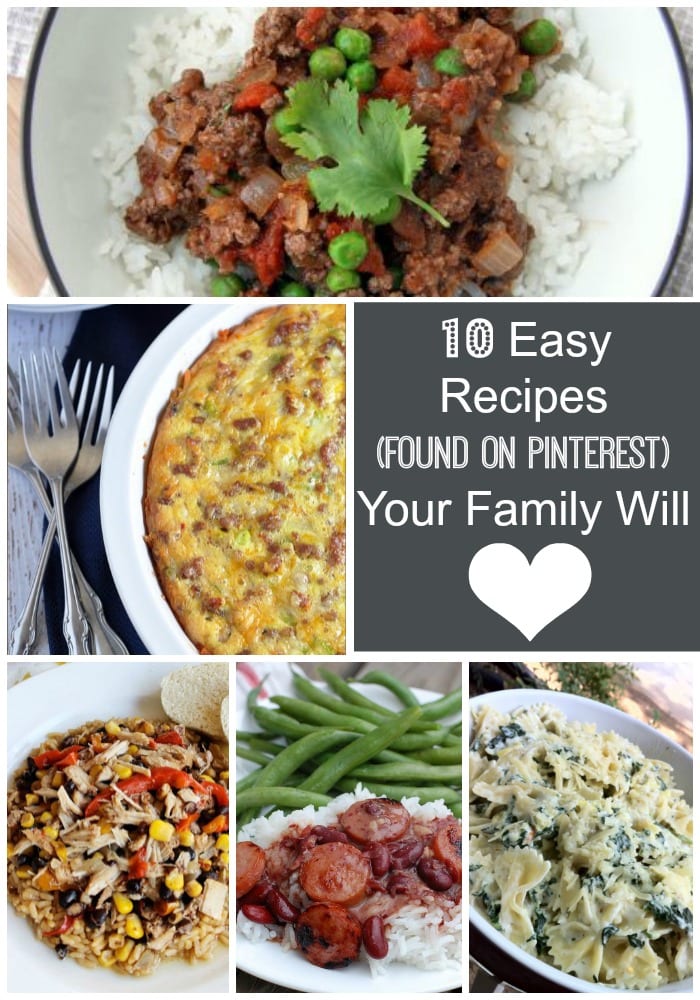 Some of these 5, I've already made twice because they are that good!!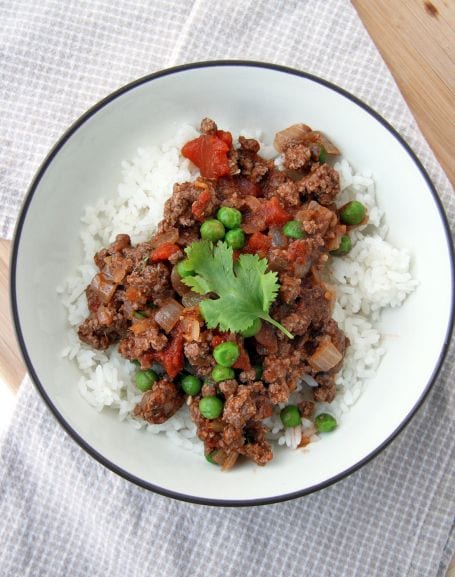 Kheema: Indian Ground Beef with Peas via Natural Noshing
I love this recipe for Kheema: Indian Ground Beef with Peas because it is an Indian food recipe without a lot of work. This is one you can whip together super easy at the last minute. Last time I made it, we just ate it on top of store bought Naan.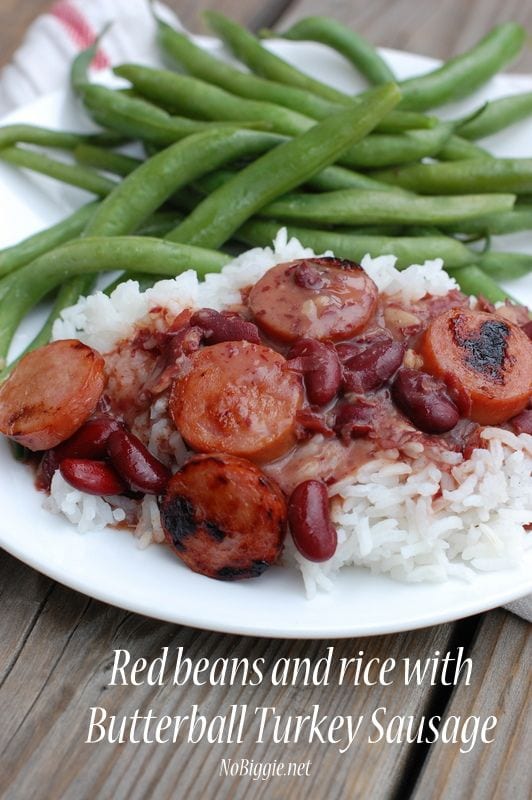 Red Beans and Rice with Turkey Sausage via NoBiggie.net
We've made this one twice and it will be a new staple in our house. Just super easy, and all the kids love it which is a huge bonus!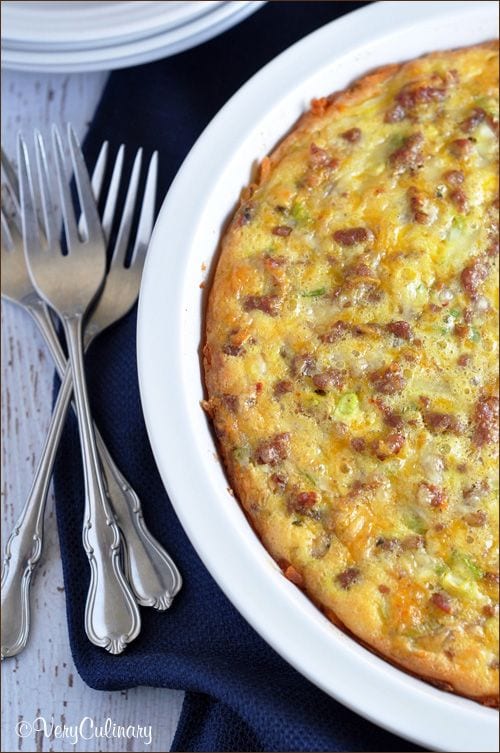 Hash Brown-Crusted Quiche with Sausage via Very Culinary
I tried this one and one other similar recipe, and this one was DEFINITELY the winner. I love the fact that the crust is hash browns. Super yum. The kids loved it too. Everyone had seconds. We will definitely make this again.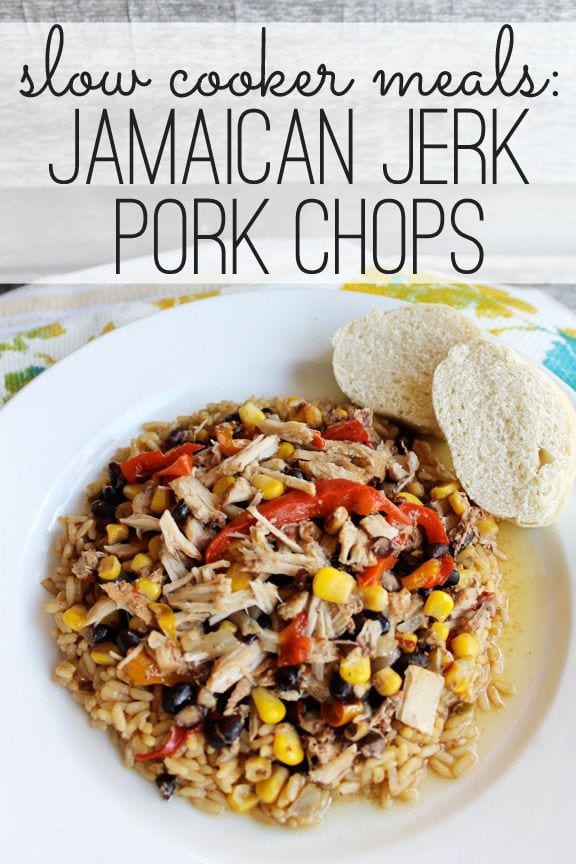 Slow Cooker Jamaican Jerk Pork Chops via The Shabby Creek Cottage
Oh my gosh you guys. If you try any of these recipes on this list, try this. We are making it again for a huge get together we are having this weekend. It's easy, and I literally wanted to lick my plate and drink the juice. My two year old had thirds, which says it all.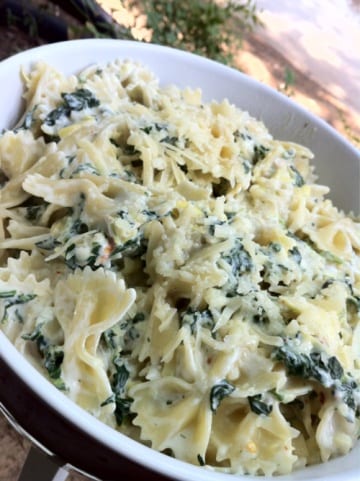 Spinach Artichoke Pasta via A Life of Flavor
If you love artichoke and spinach dip, you'll love this. My husband wasn't as crazy about this as I was, but the kids ate it, so that makes it perfect in my book. Super creamy and SO good.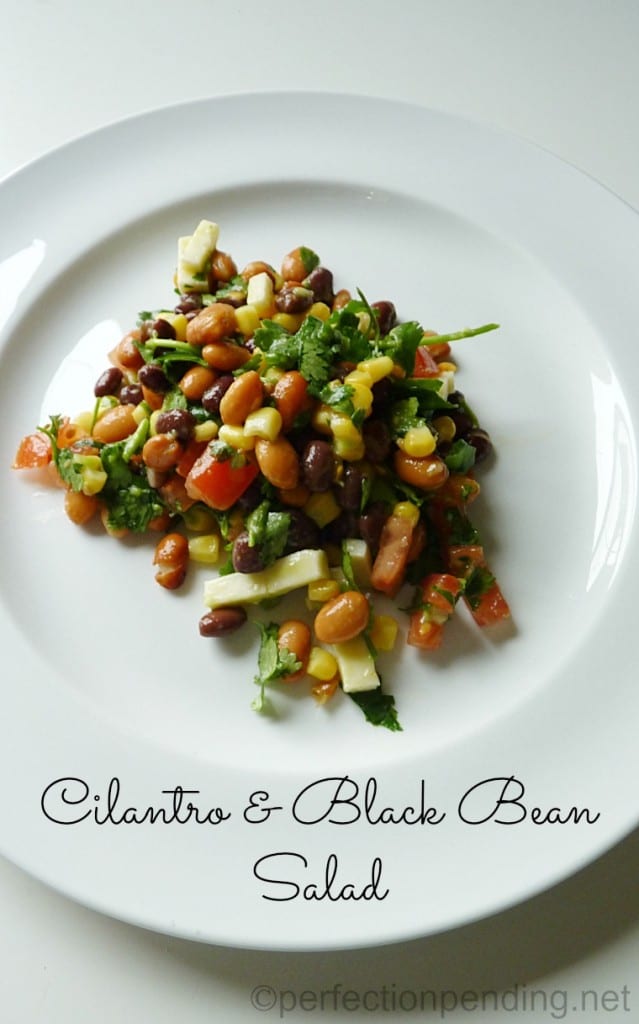 Cilantro & Black Bean Salad via Perfection Pending
This is one of my husband's favorites. It's good all by itself, but is amazing as a dip with chips or as a garnish on top of something else like enchiladas or burritos.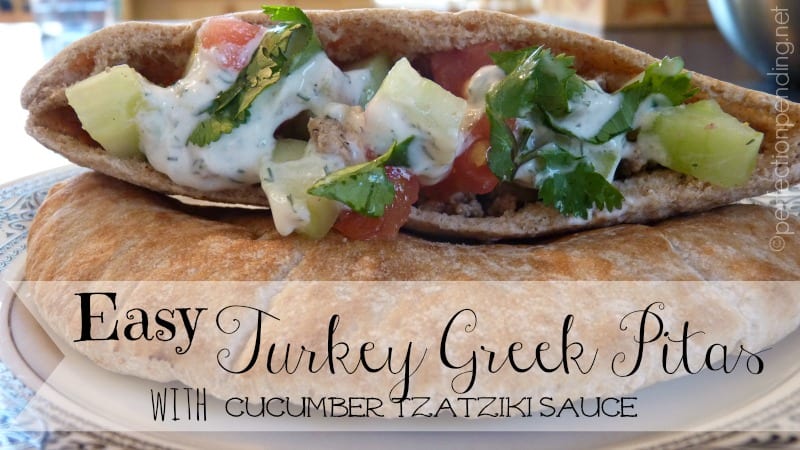 Easy Turkey Greek Pitas via Perfection Pending
This is LOVED by my whole family. My 7 year old requests this all the time. So good.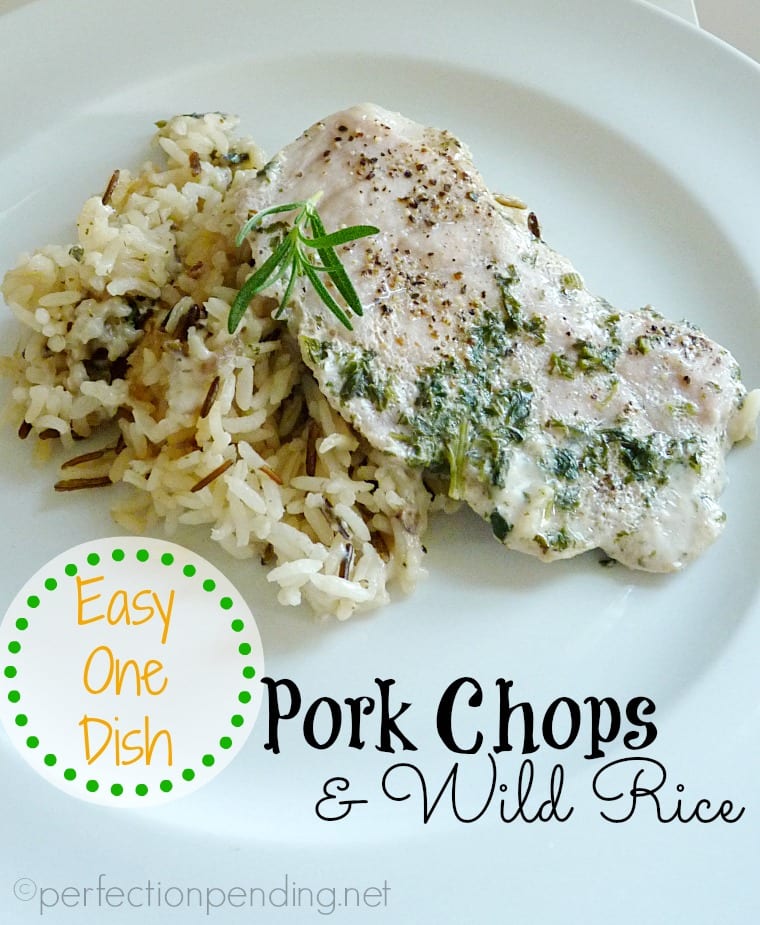 Easy One Dish Pork Chops and Wild Rice via Perfection Pending
This is one of my go-to meals when we're in a hurry, and we never have leftovers because the kids love it so much!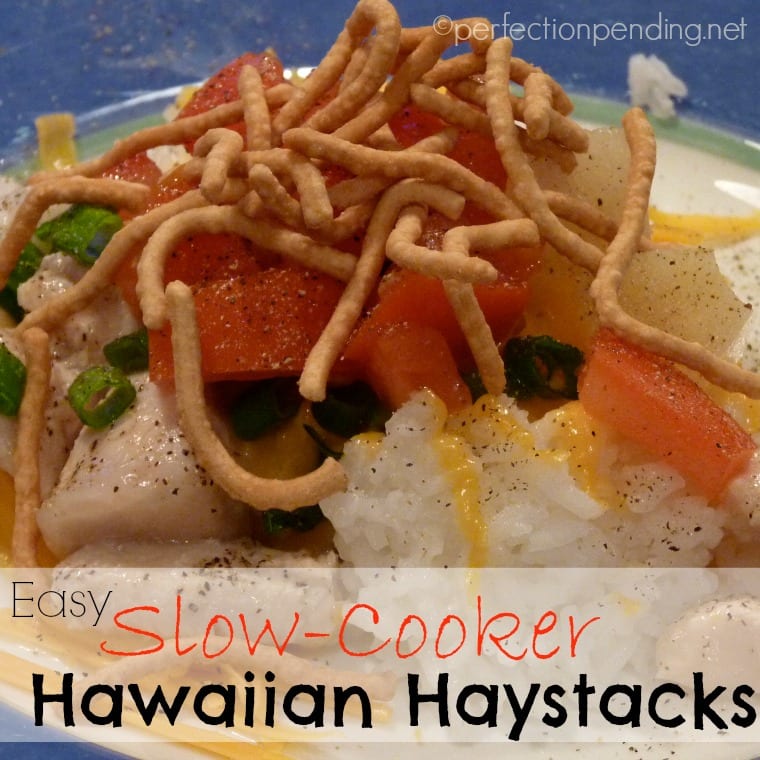 Easy Slow-Cooker Hawaiian Haystacks via Perfection Pending
I just made this a couple of nights ago for family we have in town. My niece and nephew made me feel like I was the most amazing chef ever and they ate thirds which of course made me feel awesome.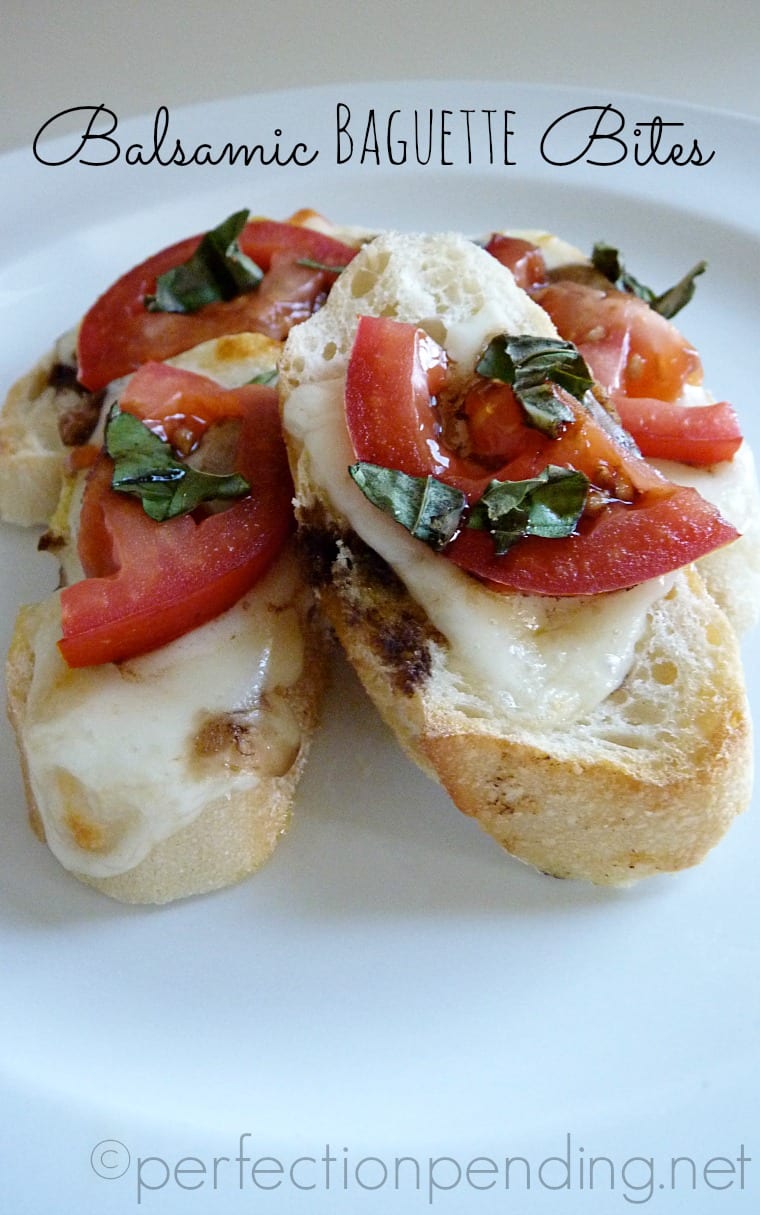 Easy Balsamic Baguette Bites via Perfection Pending
I love this recipe because it's quick, easy, light, and my kids love any excuse to eat bread for dinner. I called them mini pizzas and my two year old thought they were so fun.
And since we're talking about Pinterest, you should totally be following my recipe boards if you love trying new things, or just want to wait and see what I've tried!!