It's no secret that I'm kind of a control freak. But, once my kids started school, I realized quickly that there were things I no longer had control over.
My oldest is in the 5th grade, and I now know that there are just things that are part of public school life whether I like it or not.
Here are 10 things you lose control over once your kids start public school. Whether you like it or not.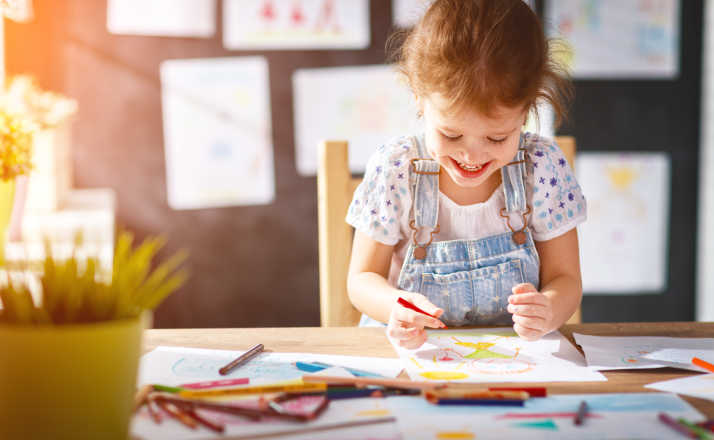 The germs that come into your house.
Just a note coming home from the school that there was a lice outbreak last year had me itching my head for weeks.
Once your kids start school, you can't control whether or not a stomach bug ravages your household anymore than whether tiny bugs infest your kid's sweet heads that you used to love to kiss.
My advice is to take a deep breath, throw a hand sanitizer in their backpack and hope for the best.
What they hear.
Never in a million years did I think I'd be discussing what bloody mary was over dinner with my children. And, I'm not talking about the drink.
Your kids will come home either terrified of something, or asking too many questions about something else.
And, you'll just have to be prepared for just about anything that comes out of their mouths after over hearing it at school.
Avoiding awkward conversations.
Before my kids started school, the only awkward conversations I had to worry about usually took place in my own home when the youngest wanted an in-depth explanation of where babies come from.
But, once your kids start public school, life is full of awkward conversations, and they are happening with just about everyone. The teachers, the principal, parents that your child doesn't get along with…you name it, awkward just comes with the territory when your kids go to school.
What they wear.
No matter how hard you try, you will lose the battle eventually and you'll resign to sending your kid to school in whatever they want to avoid the hassle of an argument over breakfast.
And, bets are, whatever they choose is never seasonally appropriate.
Forget buying back to school clothes, and do what I did – just ask your child what they will want to wear everyday and stock up on those.
For us, it is basketball shorts and t-shirts. Next year, I'm sure it will be something different. Sorry, universe, some days my kid will look homeless because I just don't have the energy anymore.
Whether or not they finish their lunch.
Lovingly packing a lunch in the morning only to find it still sitting in the same spot in the afternoon will become the norm. No matter how healthy of a lunch you pack, your kid will still want the unhealthy food they see their friend's eating.
So, go ahead and embrace the fact that lunch is most likely optional in their mind, and stock up on healthy-ish after school snacks.
Your kitchen.
Because your kid is too distracted to actually eat lunch at school, the result will be complete loss of control over your kitchen after school.
You'll find snacks and crumbs in crevices you didn't know existed, and the whole neighborhood will be in your fridge looking for a snack like foraging animals.
Your kitchen is no longer yours. It is and will forever and ever be theirs until they move out.
Not yelling when you're all getting ready in the morning.
I muster all my strength to not yell when my kids are getting ready for school, but sometimes, it's impossible.
After all, reading every ingredient off the back of the cereal box, backwards, while jumping on one foot, isn't exactly helping them get ready for school. Your kids will at some point stop hearing your voice, and you will at some point have to yell, "YOU DON'T HAVE TIME FOR THIS!" to get them to the school bus stop on time.
Participating in fundraisers.
Fundraisers are part of most schools, and you know your school deserves the money, so you'll buy the overpriced wrapping paper, or the flavored popcorn, and you'll learn to love it. Because those teachers sure do deserve all the help they can get.
How much they love school.
My oldest loves school, but my middle child – not so much. You really don't have control over whether or not they love school, but you can definitely impact whether or not they will succeed.
Show them that school is important, help them, and even if they don't love it like you want them to, they will be successful because you're going through it all with them.
Your sanity.
I mean, honestly, the preschool years are hard, but the school years are hard, too.
Projects, after school activities, common core homework, school carnivals, recess games you don't want your child knowing, head lice, and packing lunches are all a necessary evil to getting your kid through school.
You might go a little crazy hearing all about the 4th grade girl drama, or want to poke your eyes trying to trick your 1st grader into reading, but I have no doubt it will all be worth it in the end.
Even if we lose control over our sanity in the process.