Daylight Savings Time is upon us and she is a mean and greedy thief. She stole an hour AND our sanity. All over the interwebz parents are trying to make the best of it this week, embrace the exhaustion, and – in some cases – outright ignore it. However they are choosing to handle the spring forward of DST, there is solidarity in humor.
Oh, the irony that the one thing designed to bring us more light is darkest time of the year for parents just trying to get a little shut eye.
Laugh with us as the funny parents of Facebook share their hilarious DST moments.
1. THIS time it will be better. (Perfection Pending by Meredith Ethington)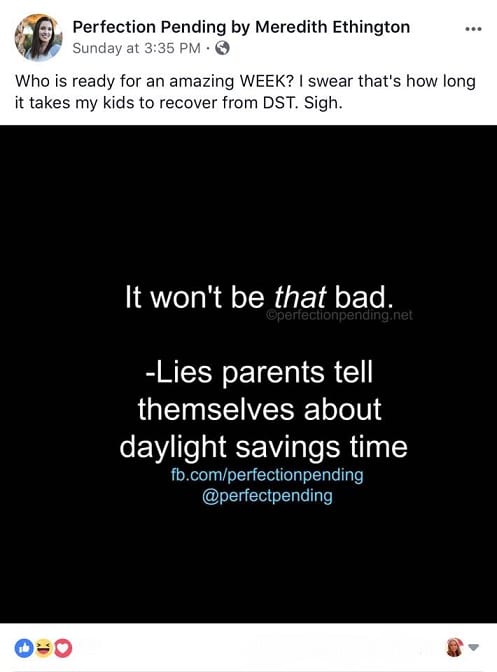 2. It goes against our beliefs. ALL of them. (Brandon Andrina-Professional Stay At Home Dad)


3. Worst time travel ever. (Mama Needs A Nap by Lauri Walker)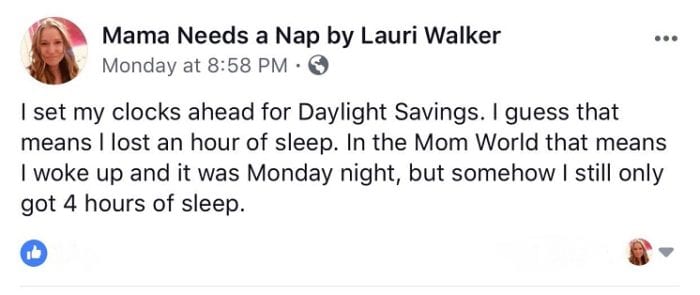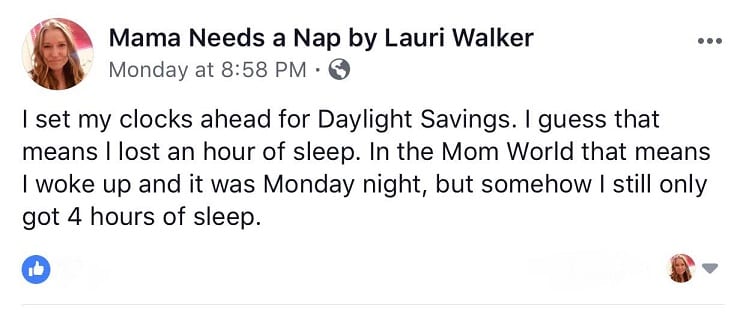 4. Most effective weapon: caffeine. (40 Wishes and Counting)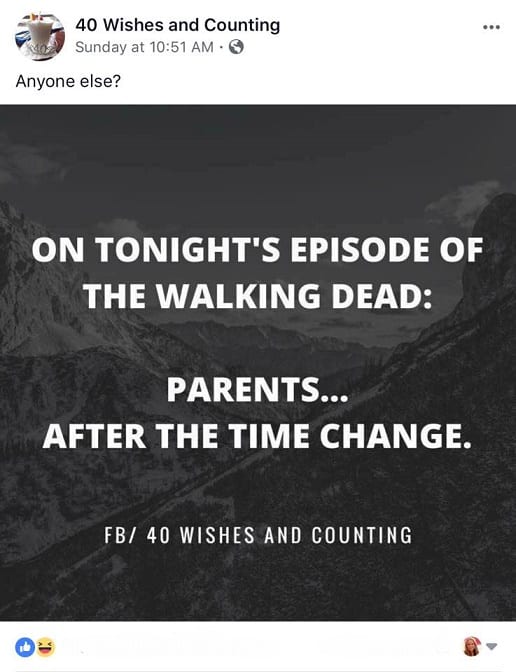 5. It builds character?! (The Dose of Reality)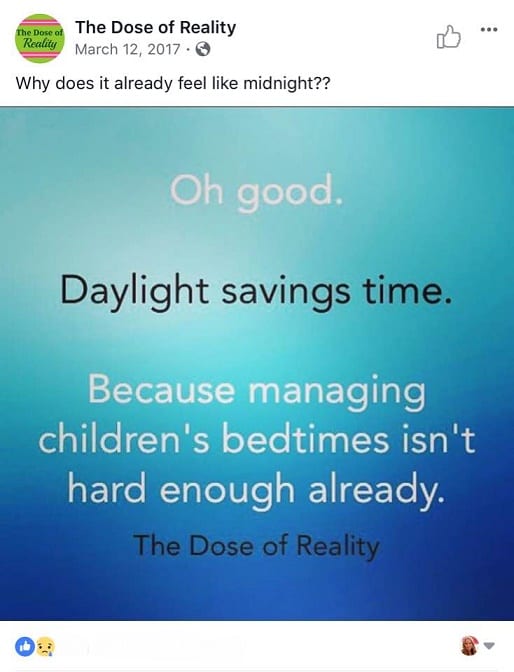 6. Feel the love. (Where The Eff Is My Handbook)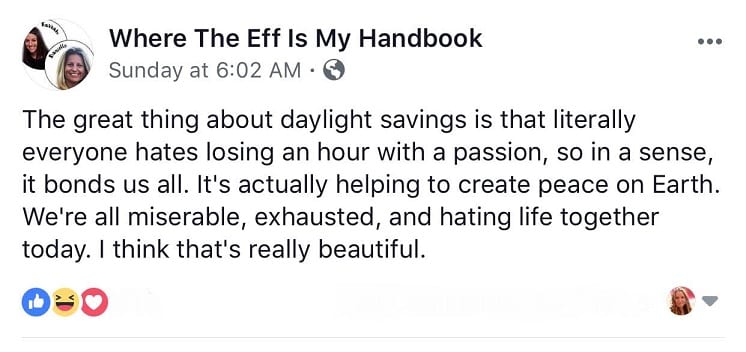 7. On the bright side…  (Real American Dadass)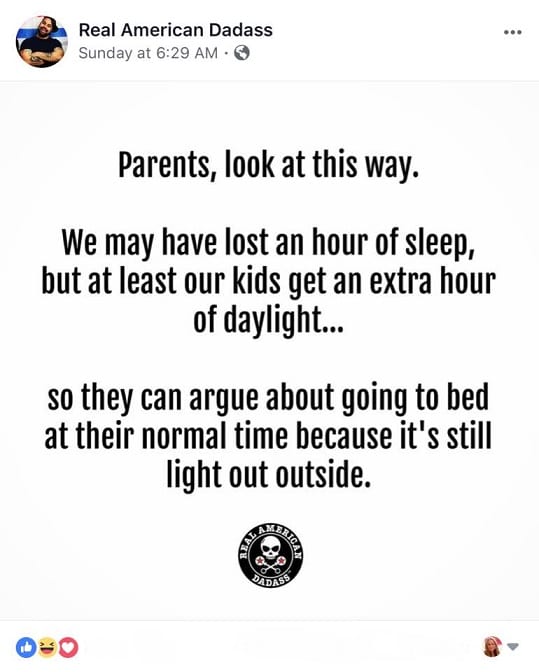 8. Inventors of DST Clearly. (Ramblin' Mama)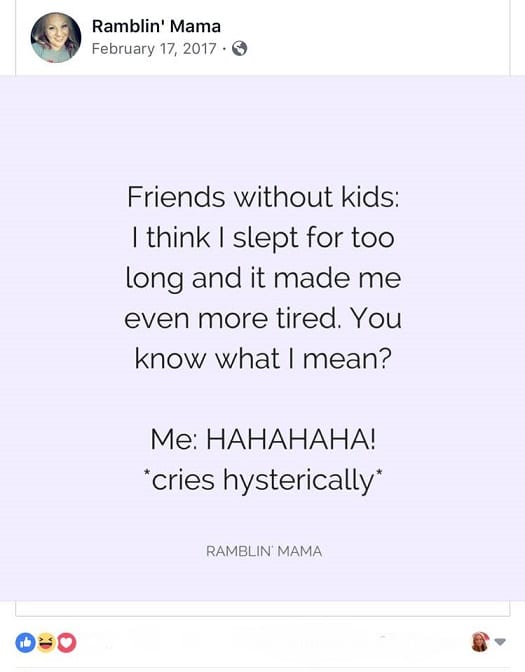 9. *Everyone claps*  (A Bearer of Dad News)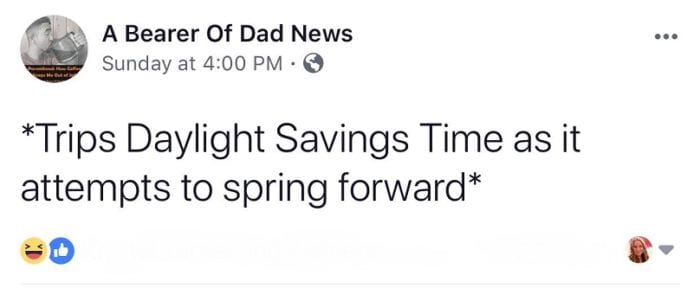 10. It has beaten us.  (Julie Burton / Writer)


11. Not the boss of me.  (Mommy Owl by Lauren Lodder)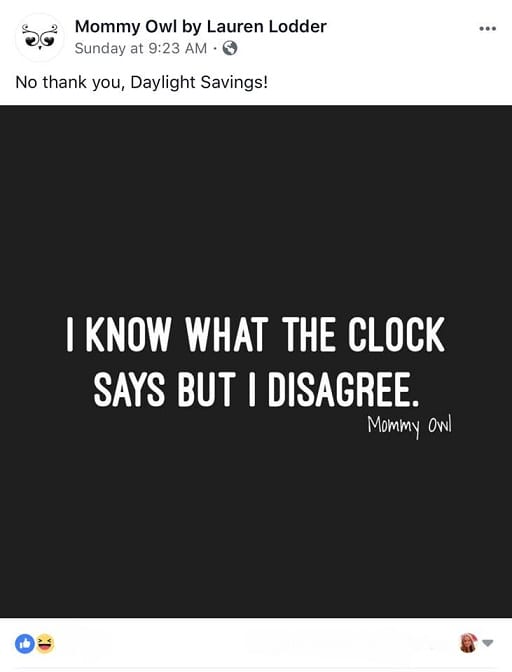 12. We'll wait if you want to Google. (Rodney Lacroix – Author)

13. Just gonna wait here until Fall Back.  (Kristen Hewitt)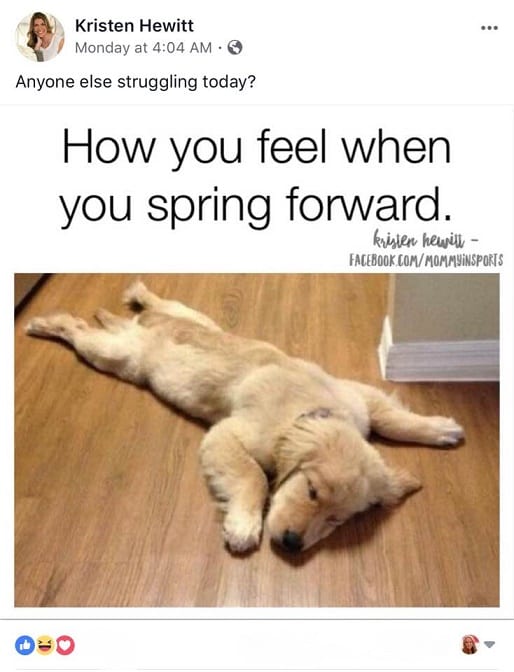 Do your kids make you snort laugh? Does life make you LOL? Post it on Facebook and tag Mama Needs A Nap so we can share them with the world. Then, check back here. You might see it on Facebook's Most Hilarious Parents of the Week!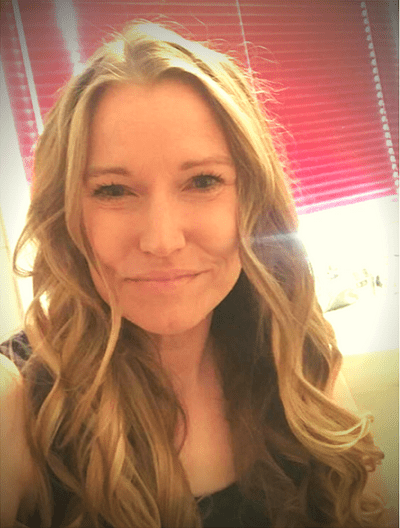 Lauri Walker is a writer and a mom. She never sleeps so you can find always find her at Mama Needs A Nap on FB and on Twitter and Instagram. Seriously, go there. She's probably on right now. And, make sure to stop by every Friday for her hilarious round ups of the funniest parents on Facebook right here on Perfection Pending.