This post contains Amazon affiliate links. If you click on a link, I may receive a commission. See my full disclosure policy here.
Do you have a kiddo obsessed with slime? My oldest loves to make slime, and as annoying as it can be for moms, it really is super fun for kids. I thought it would be fun to share an easy super hero glitter slime with free printable with you too! I love how pretty and sparkly this slime is, but it really packs a punch (see what I did there?) with the fun BAM! printable.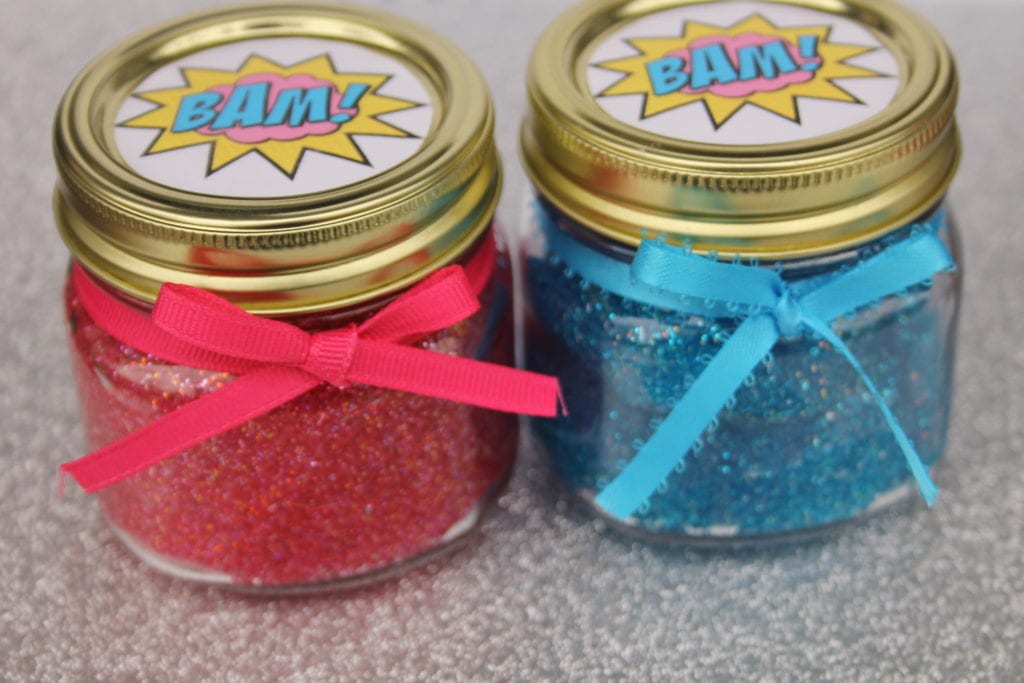 Since slime is all the rage right now, this recipe is a perfect one for your kiddos to mix up and give to their friends, but I also think it would be a super fun party favor for a super hero themed party! Plus, make any colors you want to make girls and boys happy. How fun is that?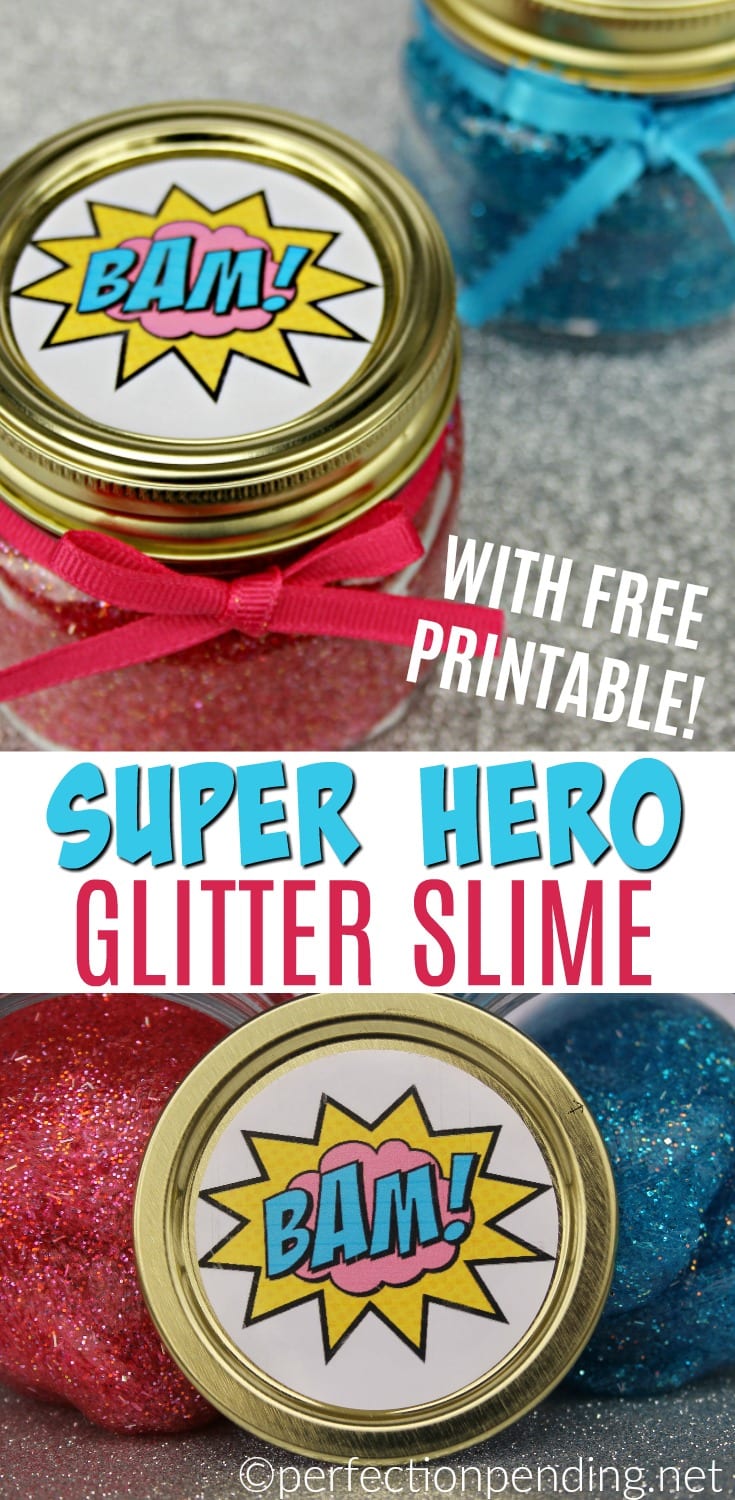 So, here's what you're going to need to make this stretchy, glittery slime fun.
INGREDIENTS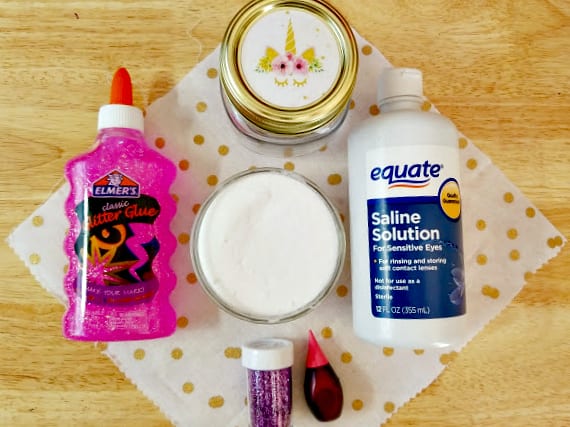 INSTRUCTIONS
Add glue to a small container. Any small food container will do. I like these twist and lock ones.  The slime will almost completely come out when it is done. The container will was easily and can be used for your next color!
Next, add your baking soda.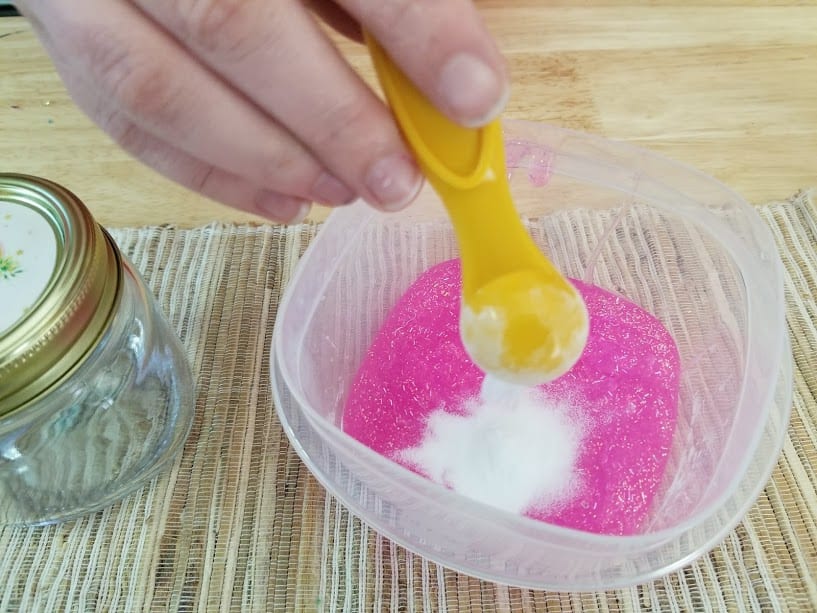 Add the glitter to the bowl.
Now add the food coloring
Next add the contact solution then add the essential oil if desired if you want your slime to smell nice.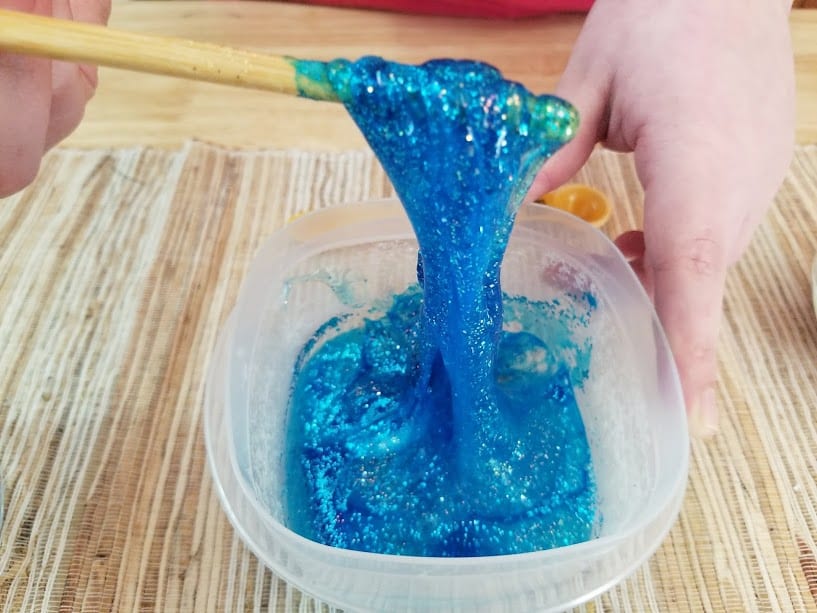 QUICKLY add everything together. We used an old chopstick. You need something sturdy. A throwaway plastic spoon will break. Trust me, I know!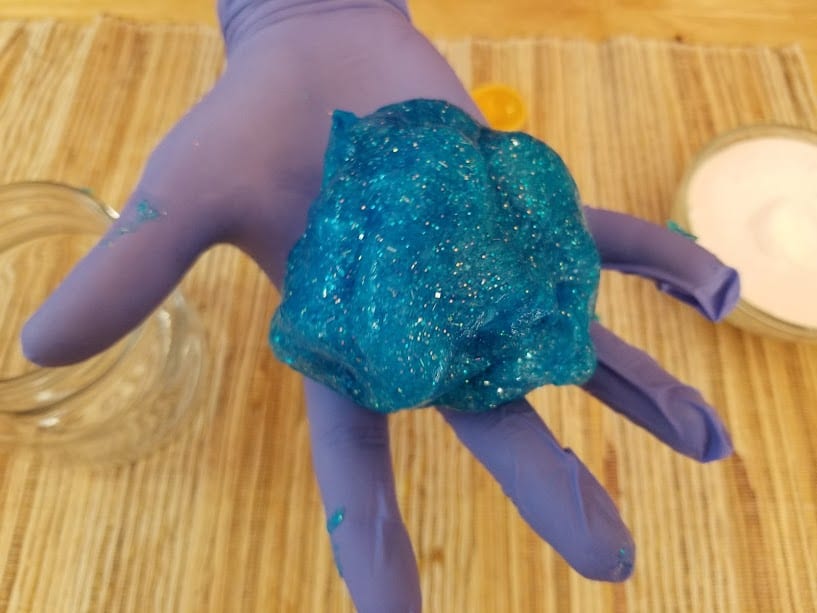 Once the mixture balls up, put in your hands. If you used a dark food coloring, you may want to wear gloves. Work the slime in your hands until pliable.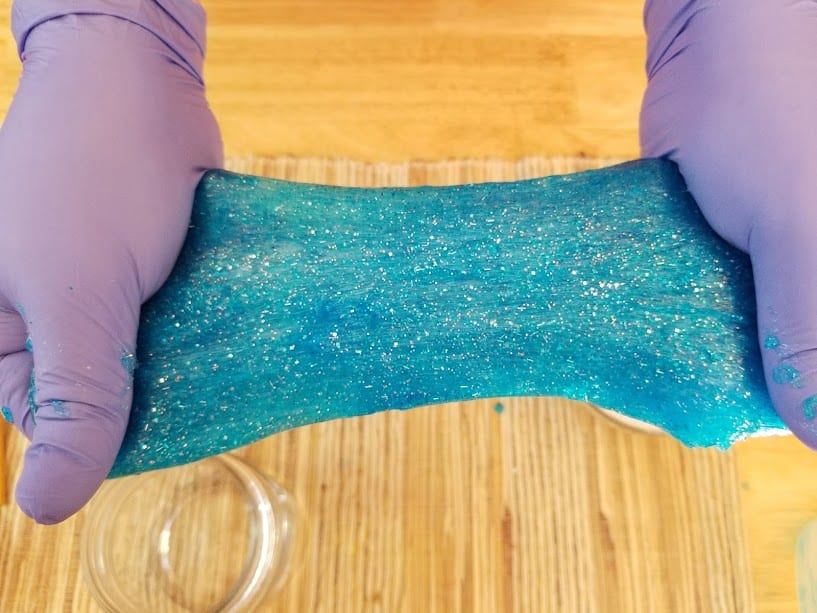 You know when the slime is done when it pulls like taffy and is smooth in texture.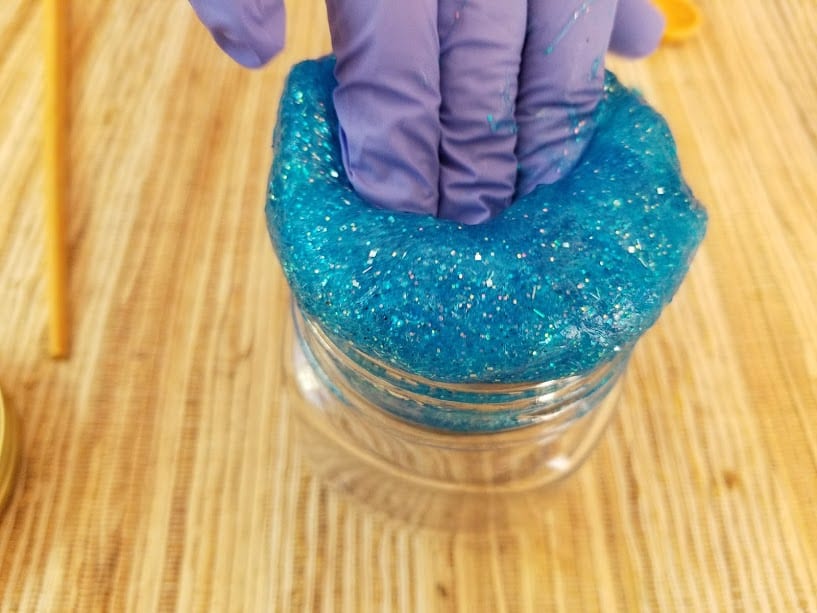 Store in an airtight container or plastic bag. Will last a LONG TIME!!!
For the printable, you can grab it here.
You can grab a small glass container like these to put your slime in and add the label. Simply print it on a 2" round label like these or on card stock and use a 2" round hole punch. SUPER easy!!

I'm dying to make some of this super hero glitter slime with my kids. OK – maybe not DYING, but I know they'll love it, and that makes it super fun. Even if it drives me a little crazy. Wouldn't it be fun to do pink and purple in this too? Let me know what you're going to use your glitter slime for in the comments below!
If you liked this recipe, you might like my glitter play dough recipe too. It's perfect for Spring and Easter or anytime, really! Have fun making slime!!