I go to a workout class each week that is held in a large gymnasium. It's free, the kids run around and play, and the moms get in a great workout. It's perfect, obviously for moms that have little kids under their feet. Today, I watched as a little toddler dumped her entire applesauce on the gym floor and spilled it everywhere. She immediately burst into tears.
The mom, was close by, noticed the toddler's dismay and stopped her work out. I watched her as she gave her distraught little girl a big smile, an excited face and said, "It's OK!" while clapping her hands.
I marveled at her patience.
This wasn't the first time this mom had to step away from her workout. In fact, I'm sure she steps away from a hundred things every day to take care of her little ones just like all moms do. But, I imagined what might have been going on in her head that I couldn't see. Frustration? Annoyance? Imagining a day on a deserted island?
Maybe.
But, she held it together and showed nothing but patience to her little girl who was now sitting in applesauce and the reason this mom burned a little less calories today.
So, I thought of my own patience this morning. I was able to hold it together nicely as kids didn't listen, got distracted and "forgot" to stay on task as they were getting ready for school. I controlled my tone of voice, and gave hugs and kisses to all as they left.
Are we better mothers because we held it together? Because we were more patient in these frustrating moments?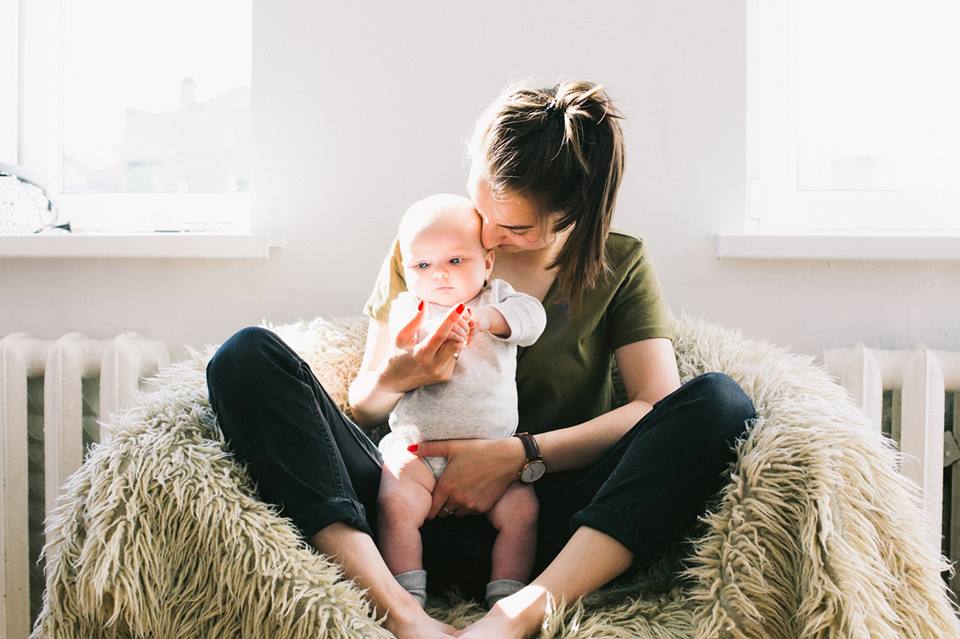 The truth is, I've had my share of impatient moments. I've yelled when kids couldn't find their shoes and I've lashed out when someone got hurt because the big kid was just being too wild.
I've sighed in annoyance stepping over the same toy sitting in the middle of the hallway that's been there for a week, and I've bolted out the door at the end of a long day with the kids as soon as my husband walked in.
I've fought back tears, and given lectures that were a little too harsh. I've scolded, reprimanded, and laid on the guilt thick when my kids were just being kids.
I've been the patient mama, and – oh boy have I been the impatient one.
To the mom that is struggling with patience, I feel you. I am with you. I struggle, too.
I see the table littered with your kid's toys or art projects that they didn't finish when all you want to do is sit down at that table and have a hot meal, and there is not a clean spot anywhere.
I also have toys I find in my bed that aren't supposed to be there, and toothpaste splatters all over my sink from kids that are old enough to know better, and definitely old enough to clean up after themselves.
I too get tired of my own voice hounding and reminding and reprimanding non-stop.
I grow weary when I'm tired and they want one more anything from me at the end of the day.
I struggle with remaining calm when I want to be and remaining patient when the kids explode something in the microwave…again.
The truth is, I'm patient and I'm also struggling through it all. I amaze myself some days and cry myself to sleep on the other days.
But, the beautiful thing is that motherhood is molding us. I'm convinced of it. I see more and more patient moments than I see impatient ones now. I'm changing in tiny increments every day as I do the mundane, repetitive tasks, and hold it together through the lecture I've already given ten times that week.
I am convinced this is why Grandmas are willing to do anything their grandbabies ask of them because they had years of practice being molded by motherhood, too. They have all the patience in the world because they used to lose their patience all the time.
But, they changed a little more each day.
Sometimes minute-to-minute we are changing.
But, don't beat yourself up if you aren't quite there yet. I'm not either. If we didn't want to give the sassy teen a hug when she walked out the door because she had a bad attitude, let's forgive ourselves.
If we lost it when the toddler made himself "popsicles" and got juice all over every surface in our kitchen, let's forgive ourselves.
Because we know that tomorrow we'll try harder. Tomorrow we'll struggle a little less with that whole patience thing because today taught us a tiny bit more patience.
And, one day, we'll be the grandmas with all the patience in the world, and our kids will roll their eyes and think to themselves, "Who IS this woman with all the patience in the world?"
We'll know the answer. We're the same person as before, but better. Stronger. More patient, and more loving because motherhood molded us into everything we wanted to be all along.
We'll get there. So, forgive yourself today for being impatient. And, smile at the gift motherhood is giving you right now – turning you into someone better than you were before.
***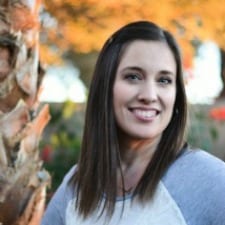 Meredith Ethington is the founder and creator of Perfection Pending, and has been blogging for over 10 years. She is a mom to three, trying to help her kids understand sarcasm and her need for personal space. Meredith's debut parenting book, Mom Life: Perfection Pending, provides an uplifting yet realistic look at all that is expected of moms in the 21st century and is now available on Amazon, Barnes & Noble, and at Absolute Love Publishing. She proudly writes for many of her favorite parenting sites, including Scary Mommy, Babble, Momtastic, and on her own blog. Follow her on Facebook, Instagram, and Twitter where she loves to laugh at herself and admit that while parenting is the best thing ever, it's also the hardest job on earth.