This post contains Amazon affiliate links. If you click on a link, I may receive a commission. See my full disclosure policy here.
I used to hate playdough, but I've realized the longer I'm a parent, the more I love the quiet time it gives me when my kids get to play with it. And, since the store bought stuff tends to not last that long any way, I thought it would be fun to make a recipe of my own. And this yellow homemade playdough recipe is so easy to whip up. And, this time, we added a little glitter to make it perfect for Easter too.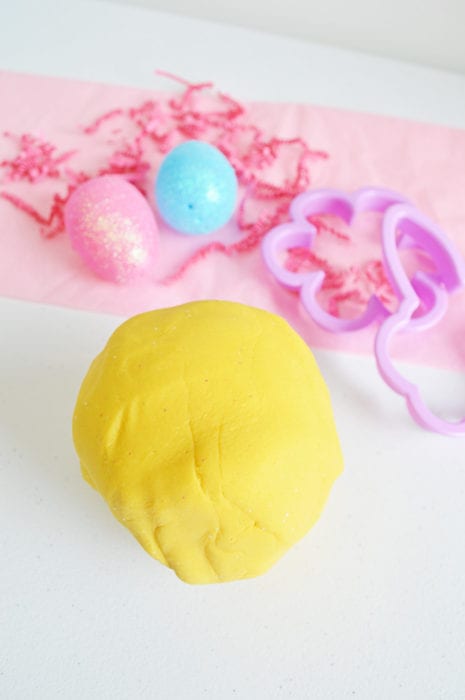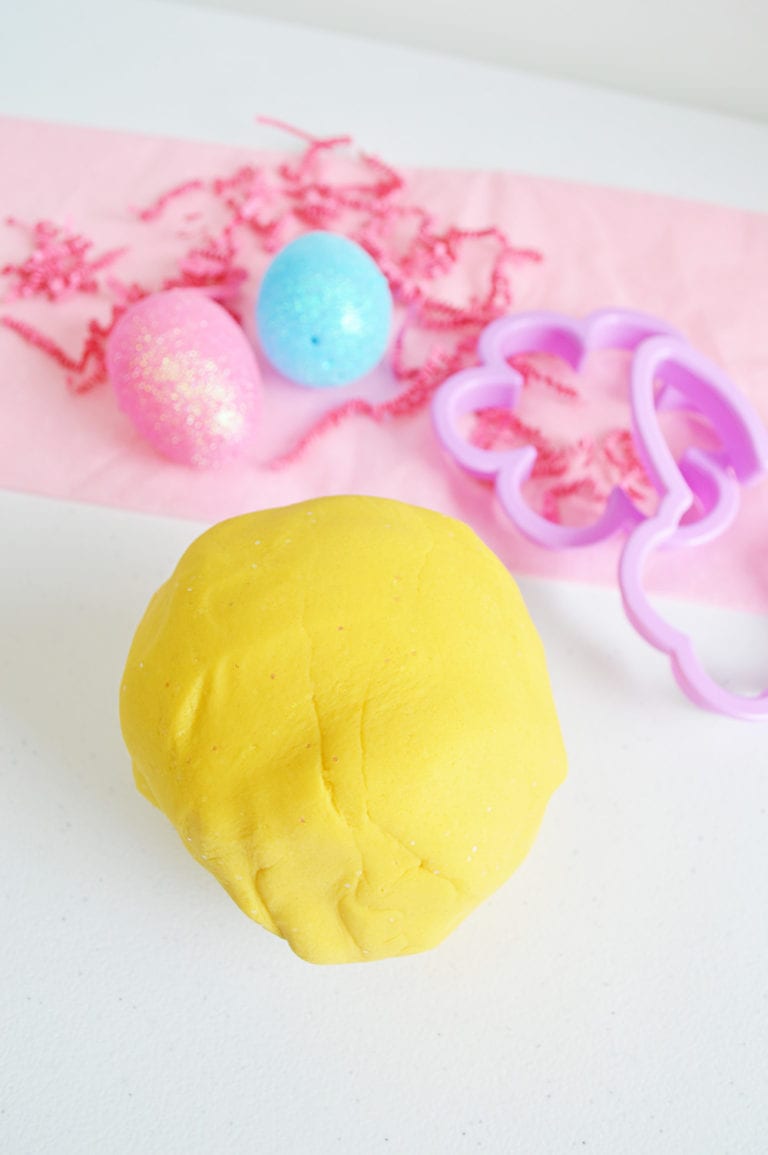 Supplies:
1 1/2 cups flour
1/2 cup salt
1 tbsp vegetable oil
1 tbsp cream of tartar
1 cup water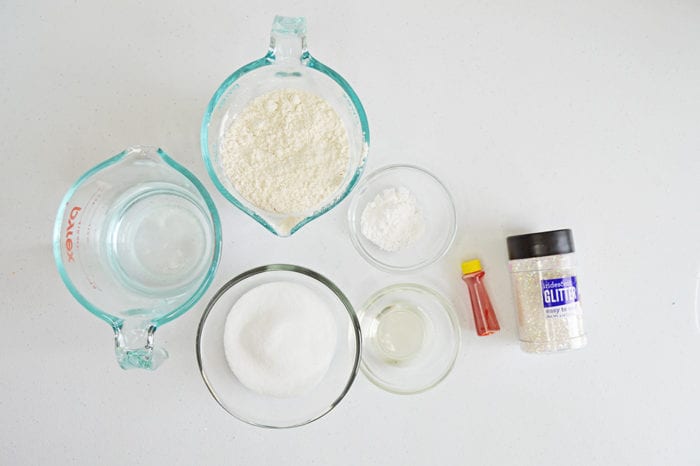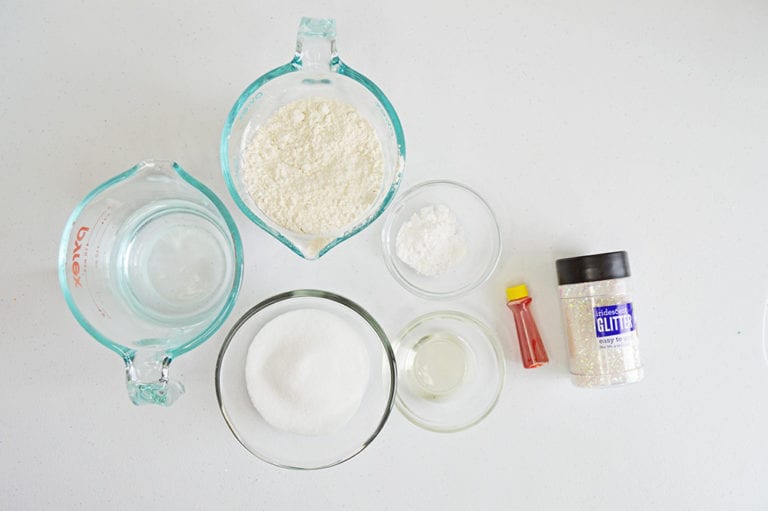 Directions:
In a large pot, combine flour, salt, oil, cream of tartar, and water, mix well with a whisk.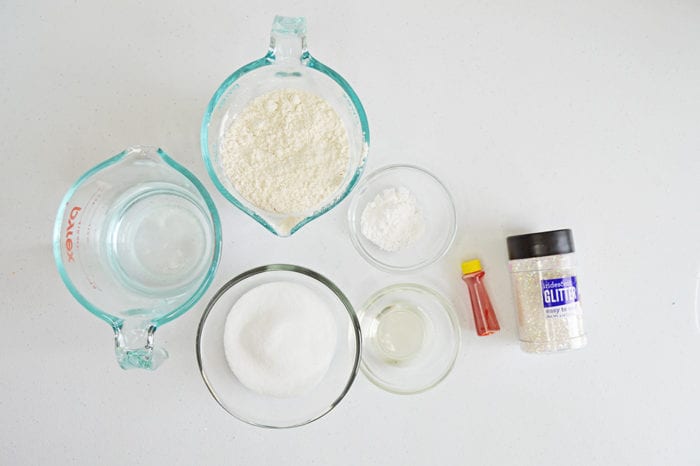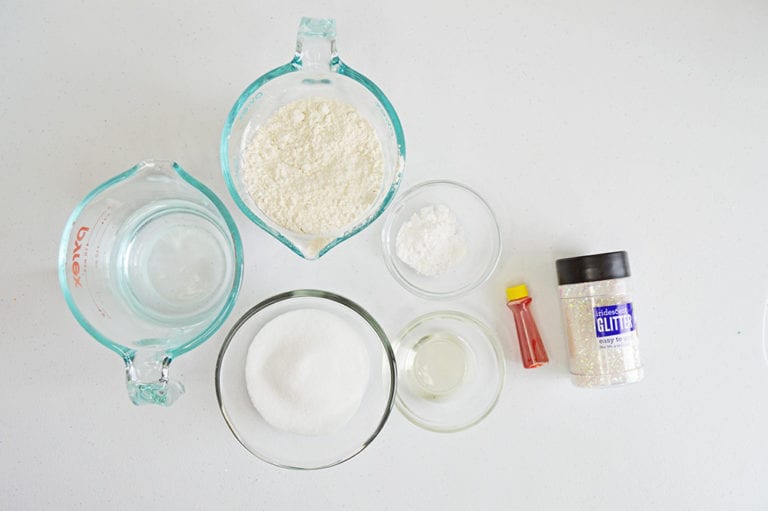 Add a couple of drops of gel food coloring and mix well.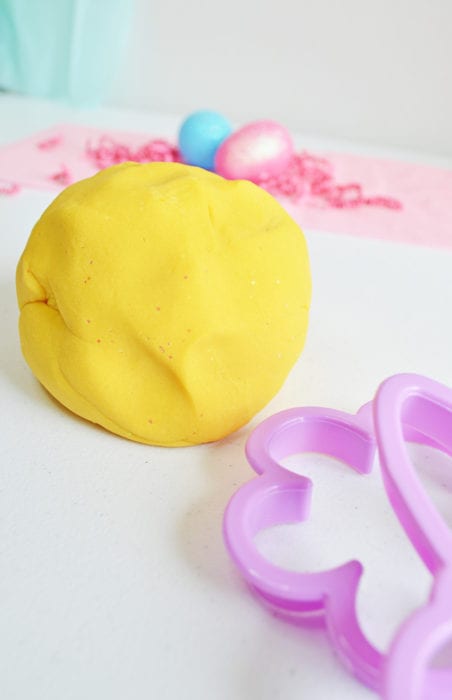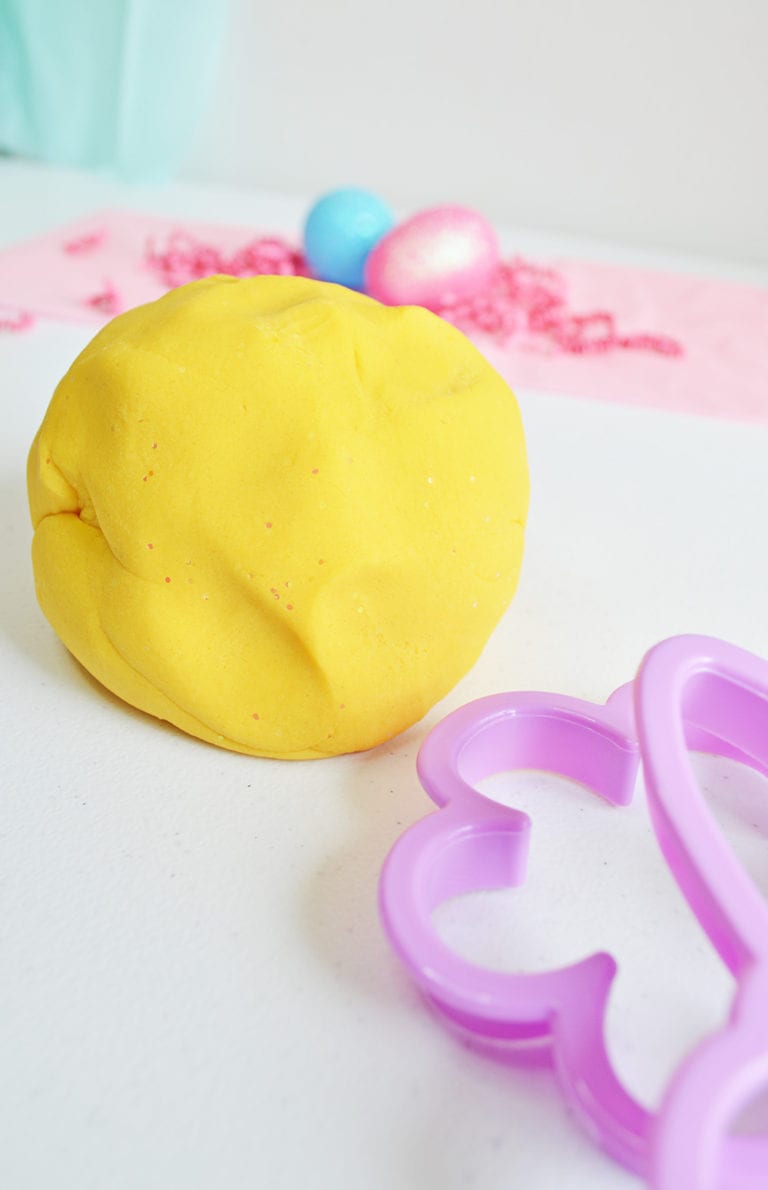 Cook on medium-low heat, stirring constantly. Playdough will begin to thicken and eventually form a thick ball of dough. Pour your dough onto a surface to cool.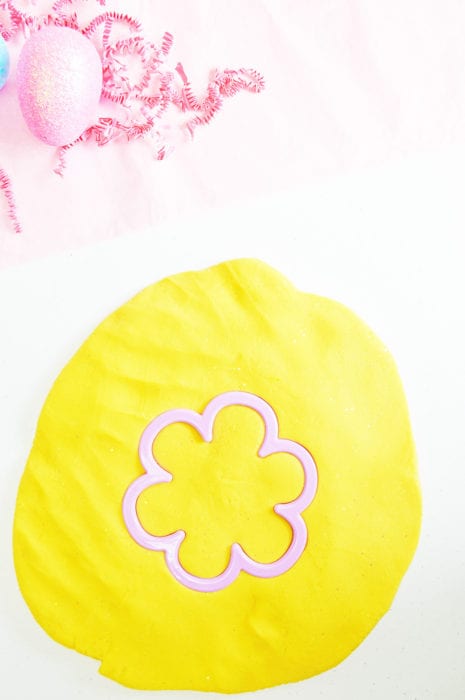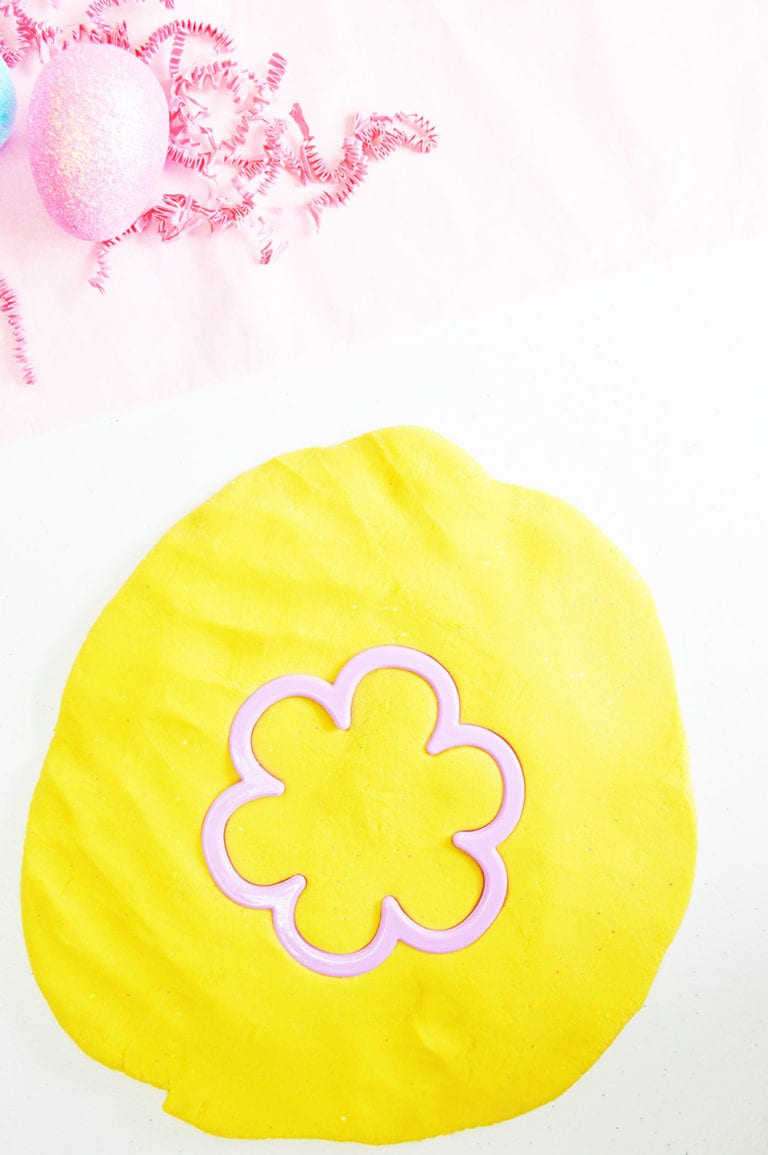 Once cool, knead your dough. If it is still sticky, add a little extra flour and knead it in.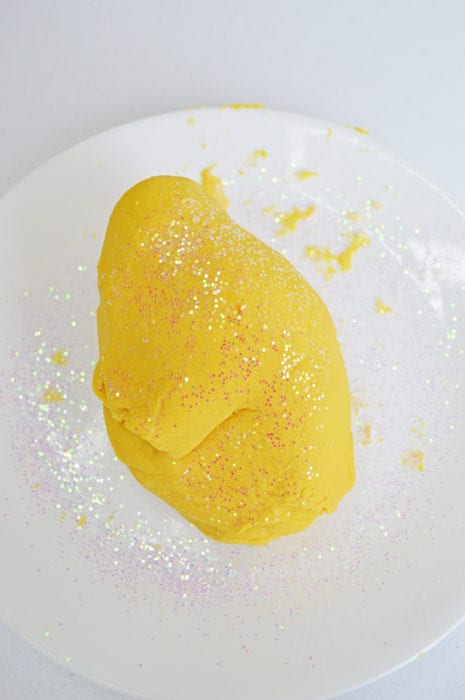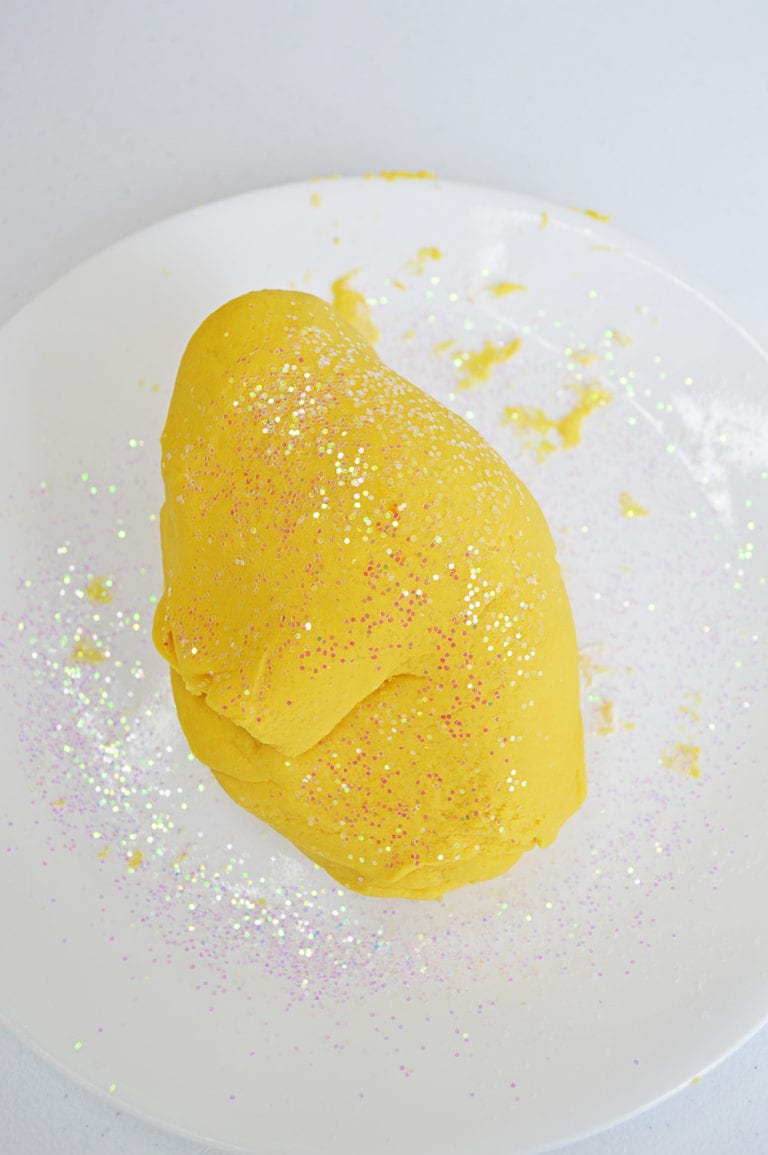 Add glitter a little at a time to your dough and knead to mix it through. The thing I love about this Easter playdough is that you can package it up to be from the Easter bunny, and include a couple of
Easter cookie cutters
for lots of hours of sensory play.