If you're wondering how to get your kids to listen better in 5 minutes or less I've got some ideas for you. There is nothing more frustrating than when your kids won't listen.
Parenting is an exercise in patience in the midst of chaos, and there is little more trying than parenting when your kids won't listen. It makes daily life more of a challenge than it should be, and it can prevent you from doing the most routine things like going to the grocery store or enjoying dinner out with the family.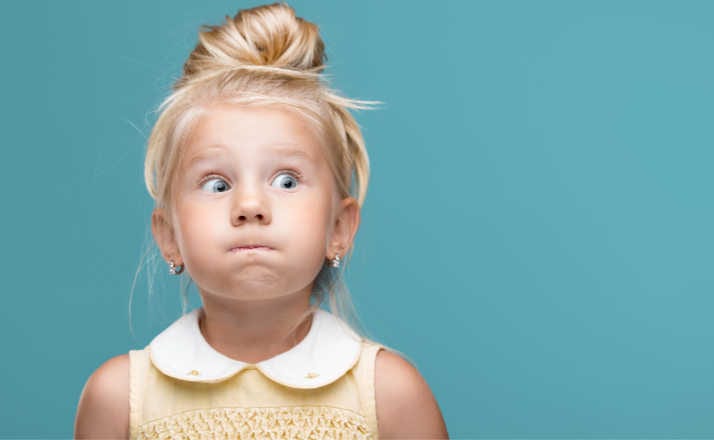 Save your own sanity and teach your children a better way to behave with these four simple tricks, or parenting strategies, when your kids won't listen.
Lower Your Voice
At one point or another nearly every parent has raised their voice and yelled, and that's okay. We're imperfect parents, and we're just trying to do our best. As a regular tactic, though, yelling isn't constructive. It leaves parents feeling guilty and children confused or even scared. A more effective technique is to do the exact opposite.
Get down on their level and make eye contact
When your children are misbehaving, get their attention either verbally or by physically getting down on their level and speak in a lowered voice. The idea is not to be as intimidating as it is to force your children to focus on what you're saying rather than how they are behaving.
Be Consistent in Your Discipline Methods
Consistency is one of the most effective ways to get your kids to listen quickly. A child who knows what happens every time they push the limits will much more quickly stop pushing those limits when they see that consequences are in their near future.
A good rule of thumb is to follow this formula:
Reminder— remind your child what they should be doing.
Warning— warn your child that if they do not do the correct behavior, there will be consequences.
Discipline— your child receives an appropriate consequence.
Remember that the meaning of discipline is not to punish. Rather, it is to teach. Increase the effectiveness of your discipline method by focusing on providing your child with developmentally appropriate consequences that directly relate to their behavior.
This post contains Amazon affiliate links. If you click on a link, I may receive a commission. See my full disclosure policy here.
Use Positive Language
Positive language helps redirect your child's focus to what they should be doing rather than what they can't do. Not only does it have positive benefits for your child long-term, but it is extremely effective at redirecting your child's negative behavior.
Children exposed to positive language have a clearer understanding of what is expected of them and more quickly follow instructions. Try saying things like, "Use your inside voice, please," instead of, "Stop yelling!"
Look, it's not a perfect science. My kids still don't listen most of the time. Because, well – they're kids. But, these little parenting tricks and strategies are really the only ones that DO help my kids and will hopefully help you when your own kids won't listen.
MORE PARENTING TIPS YOU MIGHT LIKE:
YOU'LL ALSO LOVE THESE OTHER KID IDEAS:
MY FAVORITE RESOURCES FOR ALL PARENTS:
CAN YOU RELATE TO THIS POST? BE SURE TO GET MY BOOK, MOM LIFE: PERFECTION PENDING. IT'S A HUMOROUS LOOK AT PARENTING TODAY THAT'LL HAVE YOU NODDING YOUR HEAD, LAUGHING, AND REALIZING THAT YOU AREN'T ALONE.