If you are looking for a new chore chart, chore system, or a way to get your kids to help do their share around the house, then look no further. This alternative to chore charts is the best way to get little kids to work.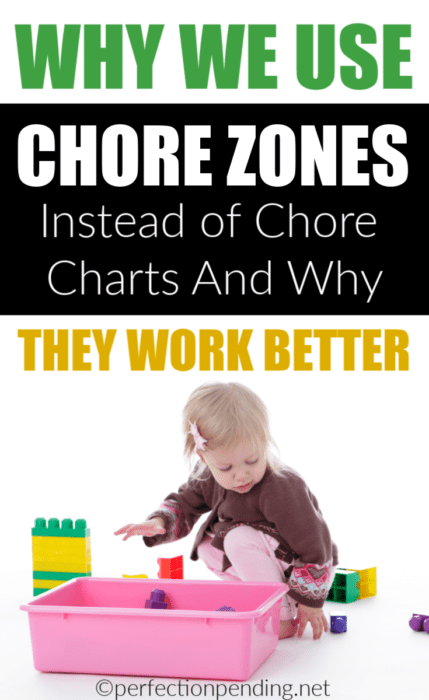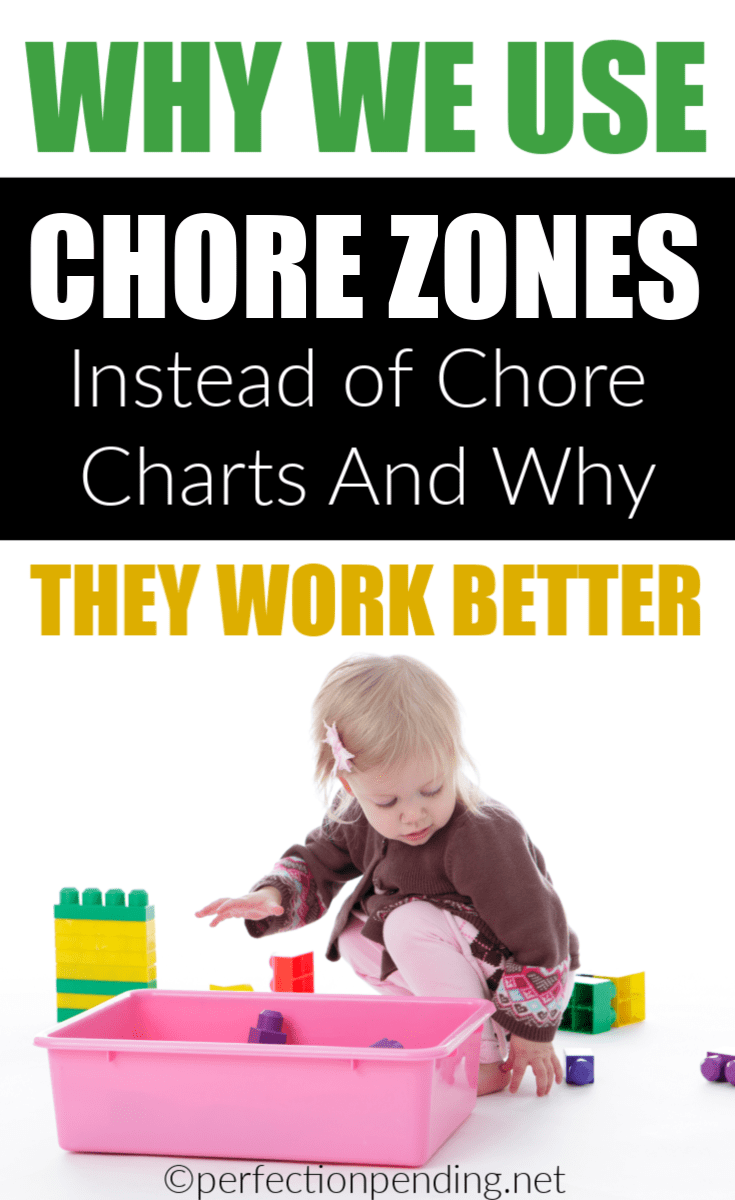 I've tried them all. Chore charts. Bribery. You name it, I've tried it. Granted, my kids are only 7, 5, and 2 so the physical abilities are still lacking for some of them, but I feel like a maid in my own home some days, and I needed a chore system that worked.
The chore charts were great. For a few weeks.
I'd even say some of them maybe lasted a month. But, then after that, I got tired of the work that was required of ME to help the 5 year old keep track, and when you have 3 kids and 3 charts, and little tiny tasks that were easier for me to do myself, well….it was more work to get my kids to do work.
I know, I know, we should be teaching them responsibility and all of that stuff.
Here's the thing, I feel like when my kids are a little older, we'll start assigning bigger chores like taking out the trash, mowing the yard, cleaning the bathroom, but for now…the thing that drives me MOST crazy?
It's the messiness of the house. The toys strewn from one end to the other. The constant "take this back to your room" or "put your shoes in your closet" reminders. It was and is all so exhausting.
One lesson I've been trying to teach my kids is responsibility, but also that….NO KID LIVES ON AN ISLAND.
Or in other words, what you do in this little house affects everyone else, and we have to work together as a family. So, it hit me.
Instead of creating chores, keeping track of chore charts, or bugging them to constantly pick up after themselves, we created chore zones.
Here's how it works:
Assign a child a zone in the house (aside from their own bedroom) that is age appropriate.
My 5 year old was assigned the living room. We are in there some, but it is not the main hang out room in the house. Usually there are shoes to pick up by the front door, pillows to straighten, and maybe a handful of toys. Other than that, it stays pretty clean. So, it isn't too overwhelming for him.
My 7 year old got the dining room/family room. That room gets MESSY. More toys, and sometimes she sweeps up the crumbs after dinner.
You could also just assign something really simple like the bathroom counter or the kitchen counter for even younger ones.
Have a family night explaining how the chore zone works.
For us, I just wanted my kids to understand two concepts: Responsibility and team work.
Because being in a family is like being part of a team. What you do affects everyone. We taught them that even if they didn't make the mess, they are helping out the entire family by cleaning up their zone.
Let the kids choose which room is going to be their zone if you want them to get involved more.
Figure out a chore zone time that works for your family.
This system is not something where I badger them all day long to pick up their zone. This system works best if you pick one time a day to do it. Our time is after dinner or after baths depending on how the night is going.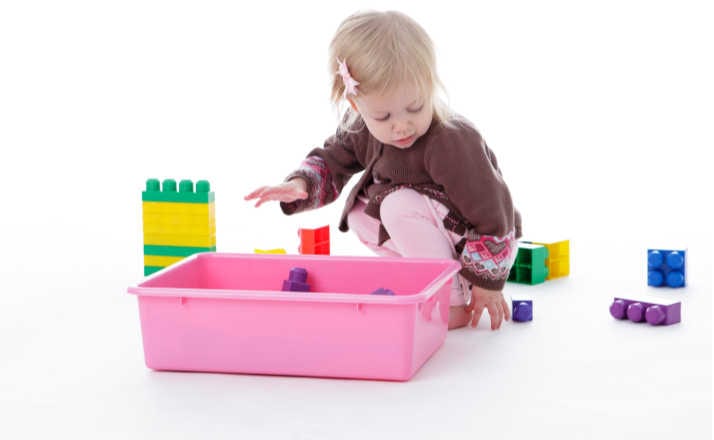 I like going to sleep with toys in the appropriate rooms. We simply say, "time to do chores" and they go to their respective zones and pick up that space and put things away. If it is the little brother's mess, they still pick it up if it is in their zone.
Teamwork, teamwork, teamwork.
My husband and I have to work as a team after dinner. Usually, he cleans up the kitchen and I bathe kids. I want my kids to learn that working together in a family is vital. So, if one of them has a clean zone already, they help another person with their zone. It's as easy as that.
Set a timer.
I could be a slave driver if I wanted to. But, I've found that if we set a timer and everyone works for 15 minutes, it usually gets completed. If it doesn't, I'm not forcing my kids to clean for 3 hours.
Plus, for some crazy reason, my kids like to work under the pressure of a clock. I don't know why, but setting a timer works when they are feeling extra lazy.
Choose one day a week to take care of their own bedroom.
One thing that drives me crazy is how messy my kids' rooms get too. But, I've learned to let go of that some. After all, I can always shut their door if I don't want to look at it.
But, the chore zones…those are areas I want clean at the end of everyday. Kitchen, living room, family room, etc.
Yet, I still want them to learn to clean up their own bedrooms as well. So, we pick one day a week where they can spend time straightening their room. Usually it's a Sunday afternoon when we aren't outside playing with friends.
For the little tiny ones, concentrate on giving them one or two objects to put away.
My two year old down right refuses to "clean up" but if I had him one object while we are all working, it usually works. He sees everyone else working, and will usually participate willingly if I can hand him an object and ask him to put it away.
I'm not knocking chore charts…if they work for your family, that's GREAT! But, the chore zone concept is something that is working great for our family, and hopefully will work great for yours too!
What are your ideas for getting your kids to work? I'd love more ideas!
NEED EVEN MORE KID IDEAS? HERE ARE RESOURCES TO HELP:
MY MUST-HAVE PARENTING RESOURCES:
This post contains Amazon affiliate links. If you click on a link, I may receive a commission. See my full disclosure policy here.
YOU'LL ALSO LOVE:
ARE YOU LOOKING FOR MORE AWESOME PARENTING RESOURCES? MAKE SURE TO FOLLOW ME ON PINTERESTFOR MORE AWESOME IDEAS.