This post is sponsored by Popcart. All opinions expressed are my own. Please see my full privacy and disclosures policy here.
It's no secret that since the moment I became a mom, shopping with kids has been a dreaded task. Kids seem to be so sweet and innocent until you get a toddler into a store and they sit down and refuse to move unless you buy them that annoying toy they just have to have.
Shopping quickly became my least favorite thing to do with my kids
Needless to say, shopping became my least favorite thing to do with my kids pretty quickly. And, if you're a mom, my guess is you don't love it either.
But I do have some smart ideas to save your sanity while shopping with your kids. Now that my kids are older, I spend most of my time trying to bribe them to come with me, but I remember all too well what it was like trying to shop with littles.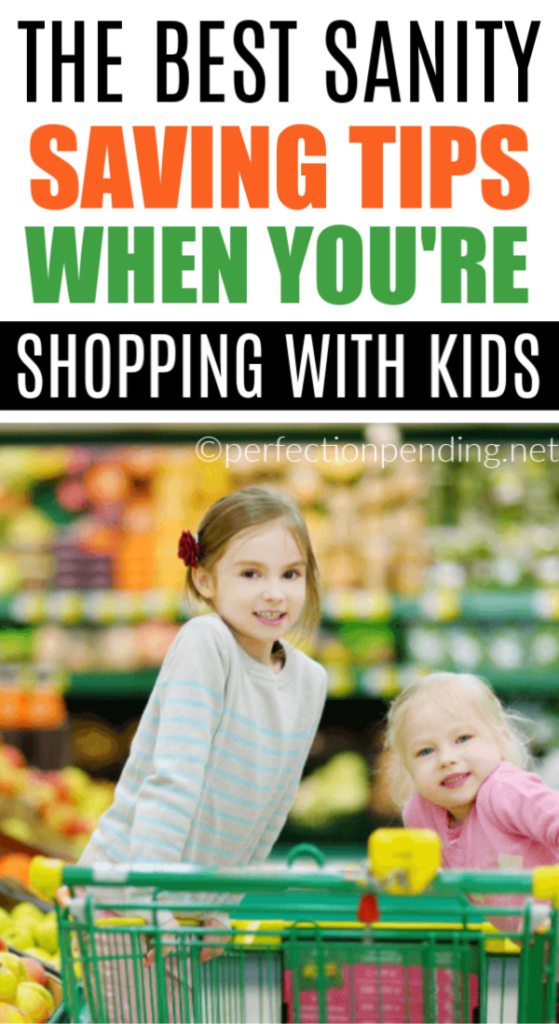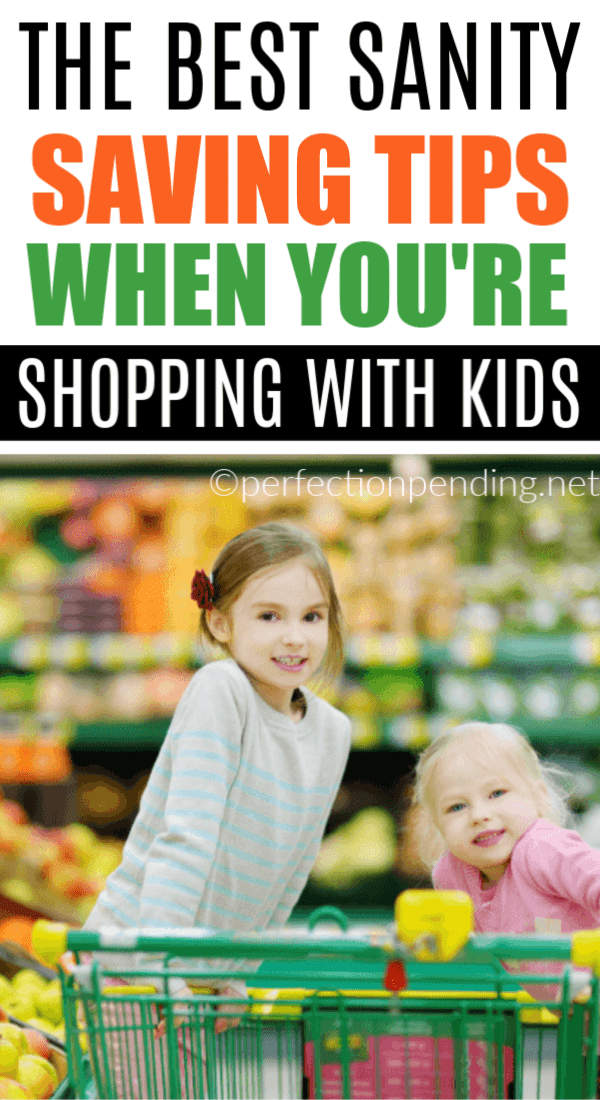 But, these sanity saving tips really can make your life a whole lot easier.
Find a store with childcare.
Kidding. Well, sort of. I actually am lucky enough to have a store like this near me. It was heavenly when my kids were younger. But, the reality is most people aren't that lucky. What you can do though is work out a swap with another mom.
There is nothing better than knowing your littles are playing with friends while you get some alone time. And, I guarantee you that another mom friend would jump at the chance to put her earbuds in at Target too and shop in peace.
Bribery.
Alright, I don't actually condone this in its truest form, but if you can talk to your kids about expectations before you ever set foot into that store, then things often go a lot smoother.
You don't have to bribe with toys or treats either. Little kids often get excited about the simplest thing. A stop at the park on the way home, or getting to watch a favorite show. Maybe they've been begging you to play barbies with them, or play with bubbles in the bath.
Think of something that will make your little ones have something to look forward to as a reward and follow through when you get home if they've been good.
Keep books or toys in the car that they don't see very often and use them for shopping time.
Shopping with kids can be something they look forward to if you're just a little bit more prepared. Keep some toys in the car (and swap them out often) that you can snag and take into the store with you, that they haven't seen in a while.
Whether it's a book you haven't read in a while, or a stuffed animal, make shopping a surprise by grabbing something from your shopping box you keep in your car – I totally wish I would have done this with my kids!
Slow Down.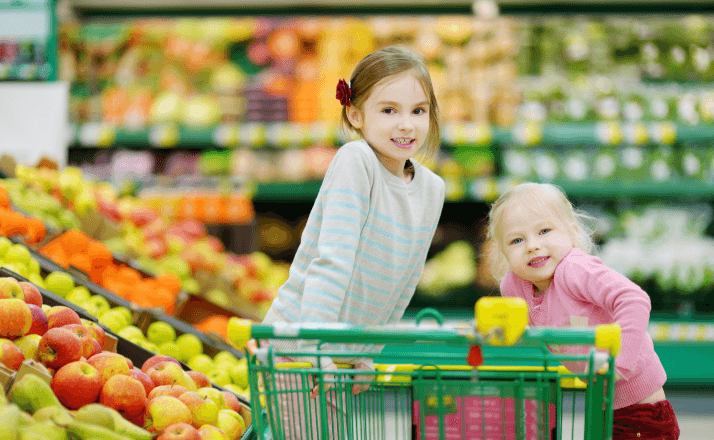 Trust me, as a mom I know that shopping with kids is a process that you want to end quickly, and get it over with as fast as possible. But, it doesn't have to be painful if you can remind yourself to go at a slower pace. Kids will behave more if you can take the time to make shopping with kids an experience.
Let them help you put things in the cart, or pick out the bananas. And try not to go when you're in a hurry or right before nap time. If you just have to have toilet paper, and don't want to drag all the little inside, I have an even better idea for you.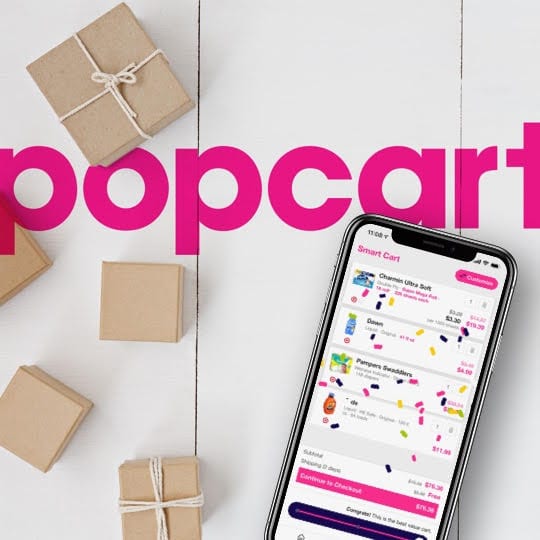 When I first heard about Popcart I was pretty sure I heard angels singing.
It's an app that makes shopping for those common household items easy, and saves you money too. It would have been a LIFESAVER for me as a mom to little kids.
Did you know that surge pricing exists for common household products that we all know and love? I mean, things like toilet paper and Kleenex can vary big time from store to store, but when you're shopping with kids, it sometimes feels impossible to make one. more. stop. to get a better deal. I know, I tried couponing once.
But, the Popcart App does the comparison shopping for you on everything from diapers, to cleaning supplies, to food. You can shop smarter by letting them find the cheapest price for you online. And the best part is, you never have to leave the house to put on real pants.
Here are just a few of the reasons you should get Popcart
You will get the best prices every time and outsmart big retailers. Did you know a box of tissue can vary by as much as $5 from one major retailer to the next. Well, Popcart can help you shop around and find which one currently has the best deal. Put that product in your cart, and you'll get it shipped to your door knowing you got the BEST price available.
Here's how Popcart Works
Popcart shops your cart around the internet. Then they get you the best price from the retailer and deliver it to your door. They do all the searching for you, and help you save between 25-60%. Shop the big retailers like Amazon, Target, Walmart, etc. without ever leaving your house.
And find the best prices every single time.

Here's a snapshot of a few categories and products you can find on Popcart:
Bathroom: hand soap, toilet paper, tissues
Laundry: detergent, dryer sheets, etc.
Personal Care: deodorant, mouthwash, toothpaste
Baby: diapers, formula, wipes
Drinks: juice boxes, coffee pods, sparkling water
Food: granola bars, fruit snacks, peanut butter
and more!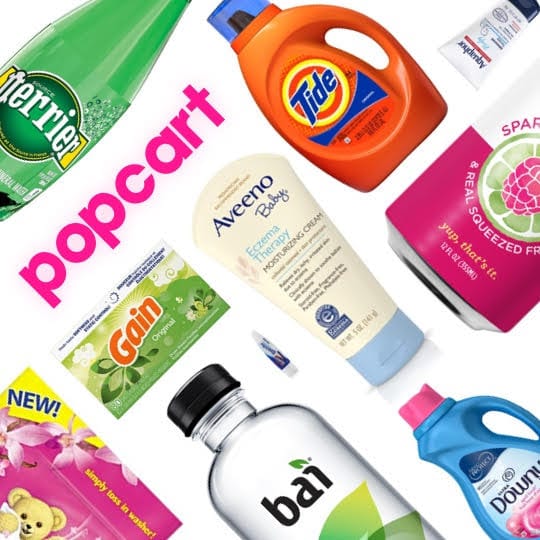 What mom doesn't want the best deal on the staples – diapers, formula, and wipes? But, what mom has the time to drive around from store to store to find the best deal – or to even browse all the websites online to try to find the best deal. The answer is no mom wants to do that.
That's a lot of work! And, you have enough to do already.
When I was using Popcart, I found it so easy to use
You can literally calm a fussy baby, while you shop in the other hand for deals on diapers. The Popcart app will break down price per wipe, or price per granola bar. So you know you're always getting the best deal. It will show you the overall price of the product and guide you to free shipping, too.
I can't wait to use this app for all the common things I need to stockpile like toilet paper, detergent, paper towels, etc. that we never can have too much of. And with Popcart doing the comparison shopping for you, you know you'll get the best deal.
And, without having to watch your two year old throw a temper tantrum in Aisle 14. Bonus.
Download the Popcart app today. I promise you won't regret it.