It's funny how it's the third week of summer, and I feel like I've lived a thousand days in about three weeks. Which is why I decided I needed a screen time checklist at our house – for my own sanity.
Because frankly, I cannot handle my kids asking me one more time if they can play on the computer, or kindle, or xbox, or whatever!
How do you handle screen time in your house?
For us, we've always had rules about what they have to do after school before they can play on screens. But, I've found that it helps if I print it out and hang it somewhere in our house so that the kids don't have to come to me anymore.
They can simply look at the list, and make sure they've done everything.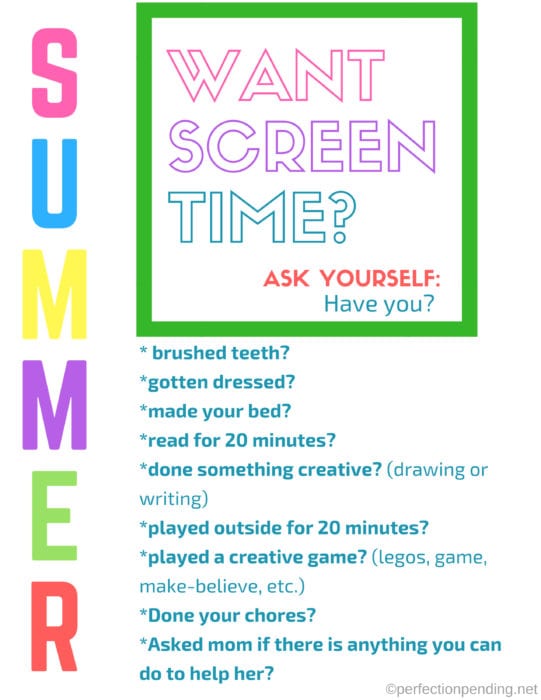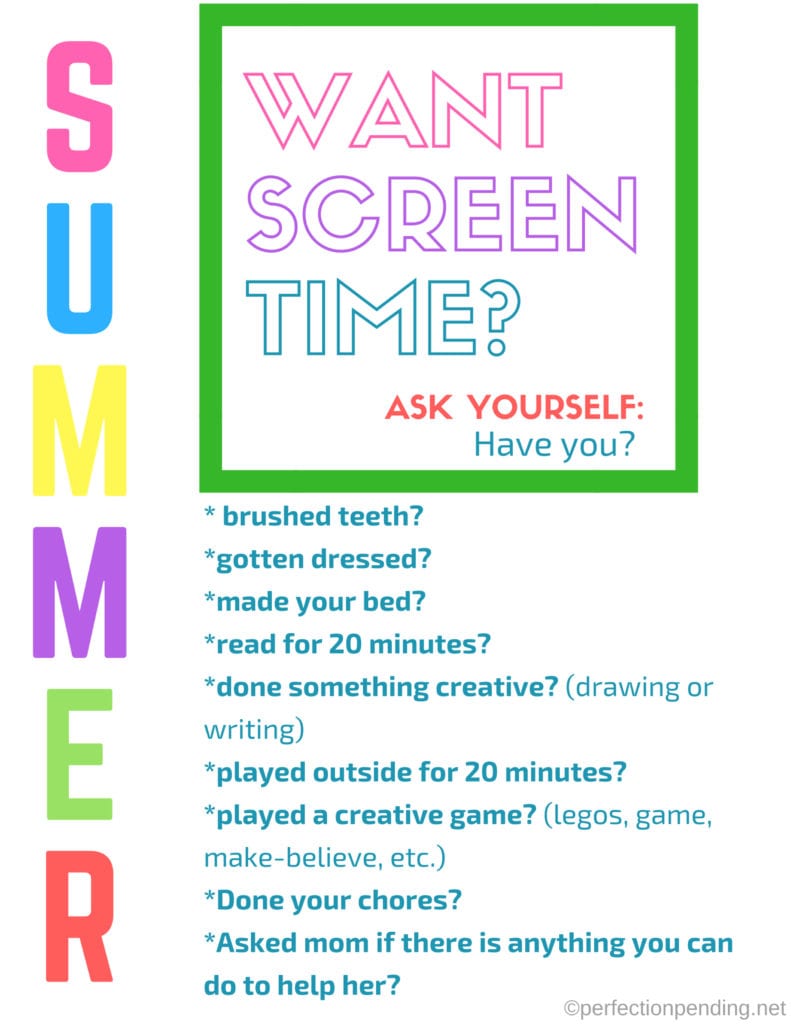 And, honestly? A summer screen time checklist is just a good reminder for me so I can remember what they need to do!
I have so much in my brain, that sometimes I can't remember half the things I'm trying to remember.
I feel like my kids have a lot of fun summer activities, we play outside a lot, and we do tons of fun things, but I also love the days where we are just home, and chilling out. I'm a firm believer that not every day has to be jam packed with activity in the summer.
So, if you find yourself repeating yourself all. day. long. then I feel your pain. You probably also want to check out this post: 10 Things All Moms Say All Summer Long.
So, I tried to think of things all mom would want their kids to do before earning screen time for this checklist.
I actually made one for my house that's slightly unique to my kids.
They have to practice piano before they get screen time for example.
But, this summer screen time checklist is one that I think all moms would want their kids to do before they get to play on screens.
I especially like the last one, because I feel like it's a chance for moms to come up with a "chore" they really need done, or have a foot massage or whatever they need!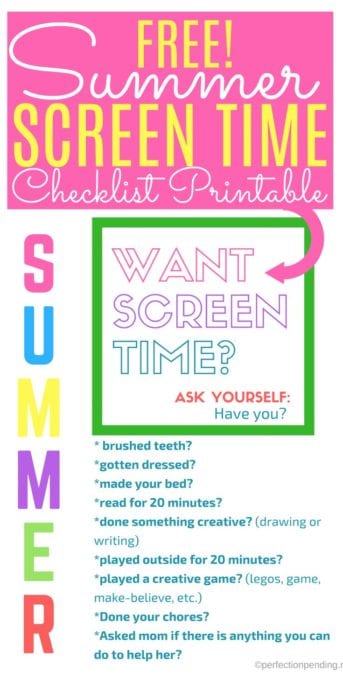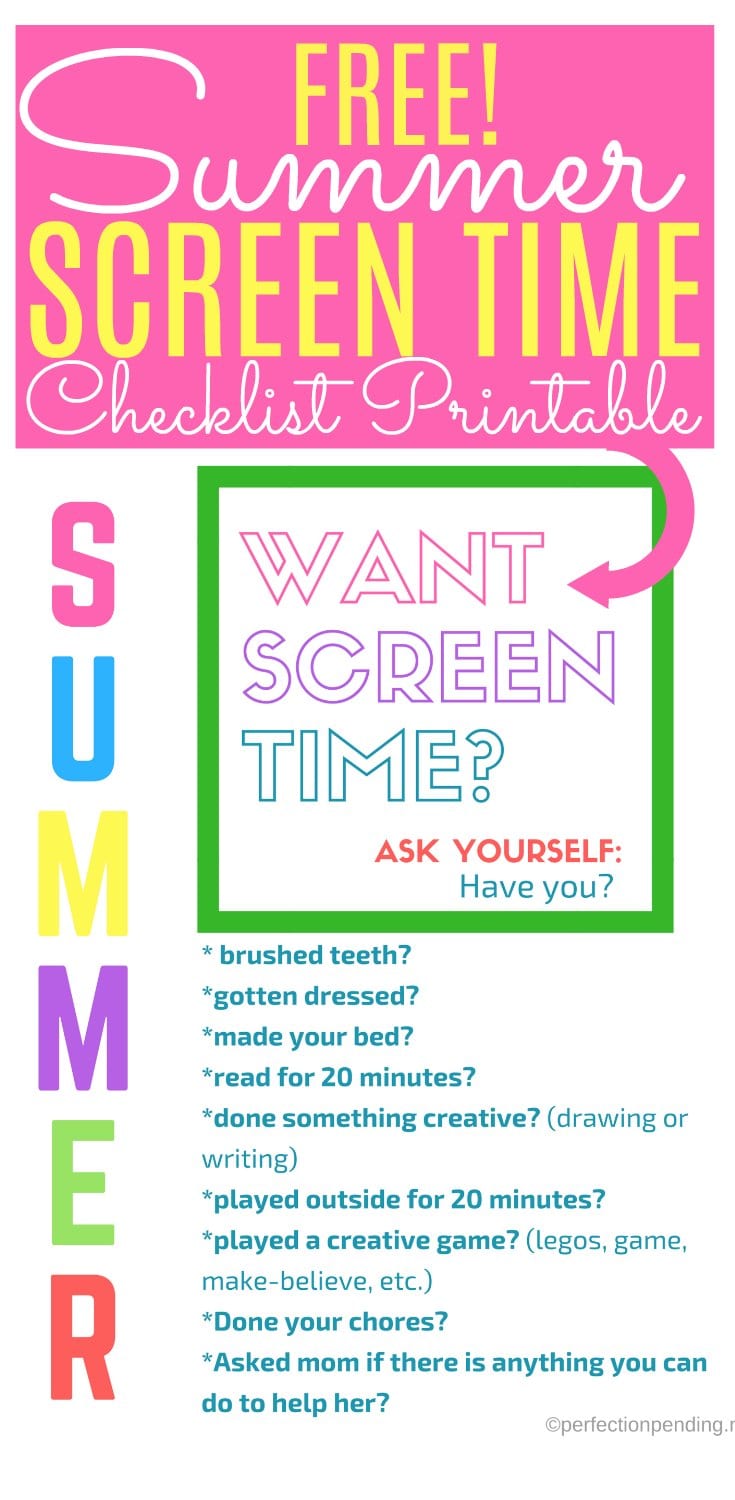 So, what do you have your kids do before they can get screen time? Tell me in the comments below. And, download your free PDF printable here.
If you're looking for some fun ideas for screen free time, check out my post of 19 STEM Activities you can do at home, and 50 Summer boredom busters for kids.