I don't know about you, but my kids love science, technology, engineering and math activities. They don't really call them STEM activities, but they love them. Like, right now, their favorite thing to do is make and play with slime. A parent's favorite thing right?
But, my oldest actually won an award at her elementary school for her science fair project in the 5th grade and went on to the state level. And, my boys are always making little "experiments." While I don't always love the messiness that comes along with these types of activities for kids, I'm glad they are doing something other than starting at a screen. We all get plenty of screen time in this house.
SO, I thought it would be fun to round up some STEM activities you can do at home. I think these are great for summer learning, and summer boredom busters, too. Maybe, just maybe you might avoid hearing "I'm bored!" for a few hours.
Here are 19 STEM Activities for Kids You Can Do At Home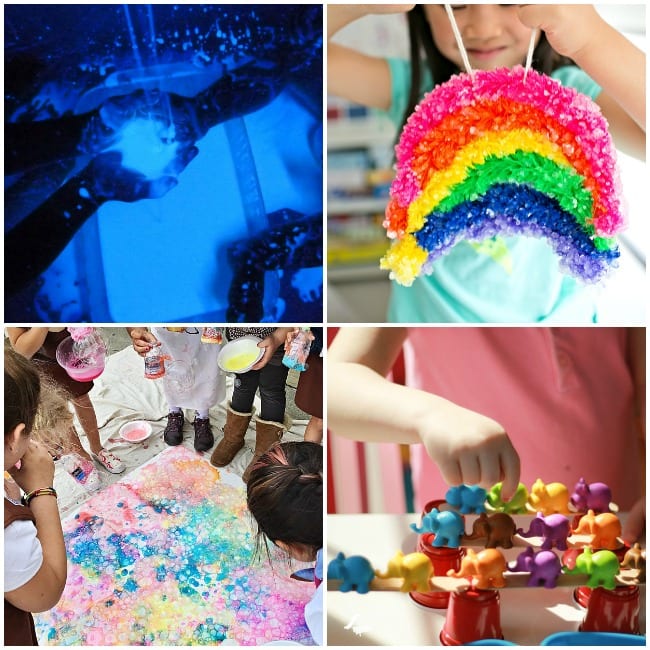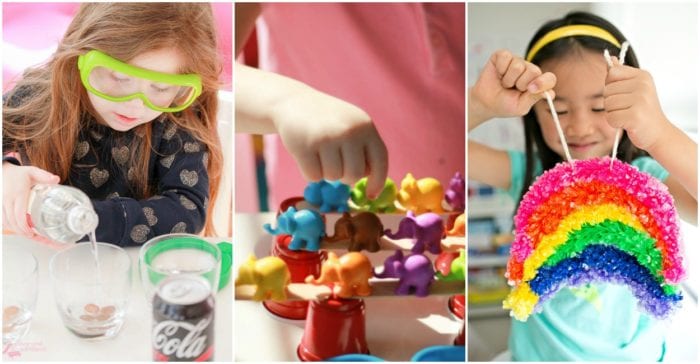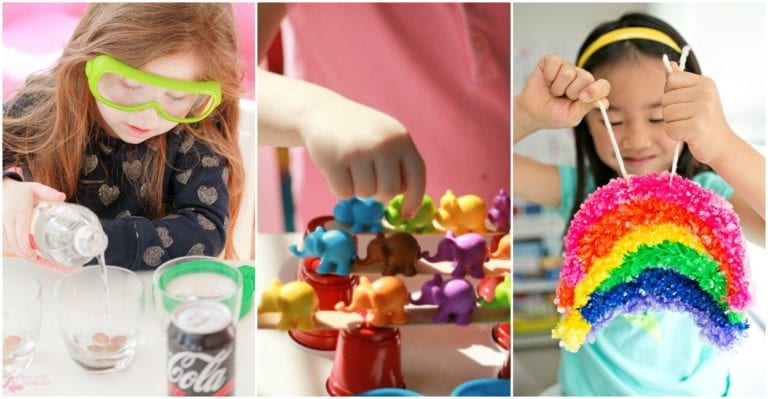 Baking Soda & Vinegar Experiments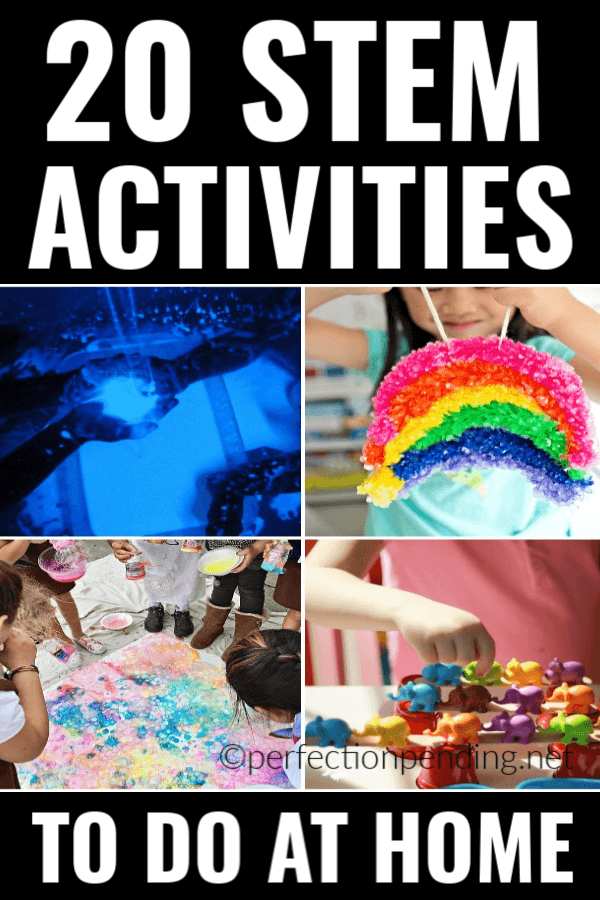 I'm not going to lie – some of these STEM Activities look fun even for me to do, too. That drill painting one looks like one my kids would be ALL over. And, who doesn't want to make your own rainbow?
If you like these ideas, make sure to check out my other kid activities like Spring Crafts, Summer Boredom Busters, and Backyard Games.