This light and refreshing watermelon with feta & basil salad drizzled with balsamic vinaigrette is the best watermelon salad for hot summer days. 
I don't know about you, but when it's summer time the last thing I want to do is eat a heavy meal. So, I'm always looking for light things to eat that are full of flavor. And, lucky for us, summertime means amazing fruit. This easy watermelon with feta and basil salad with balsamic vinaigrette is the best light dish to bring to a potluck or summer barbecue.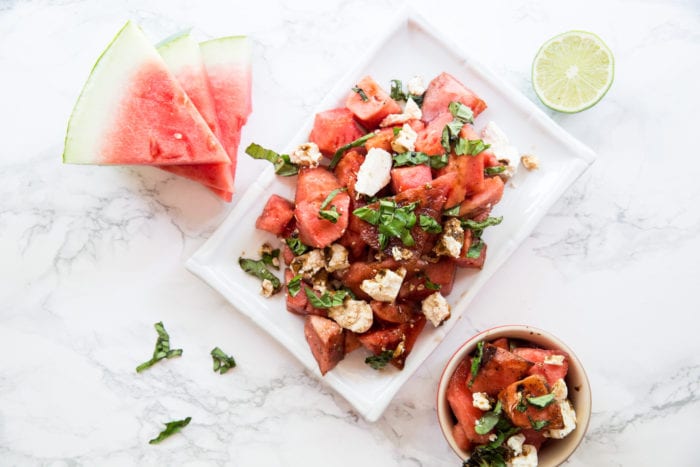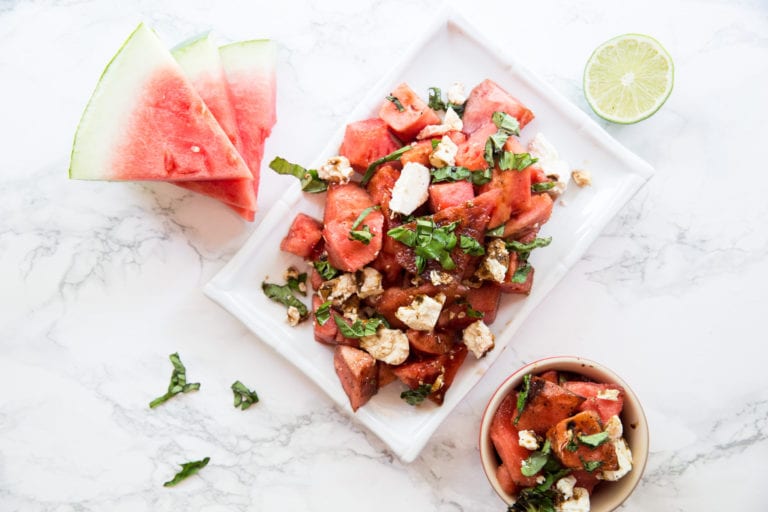 My oldest daughter LOVES watermelon. Like, she could eat an entire watermelon in one sitting. I'm kind of the same way.
I grew up eating salt on my watermelon (it's a southern thing) but since I'm a huge fan of feta cheese, this salad was right up my alley. I've also had guacamole with watermelon in it, so in my mind, watermelon is the perfect fruit to mix it up.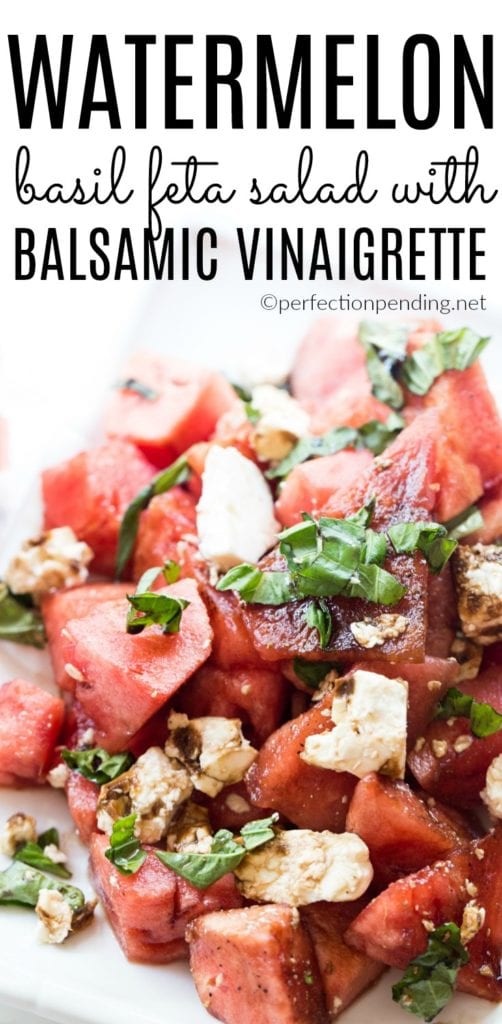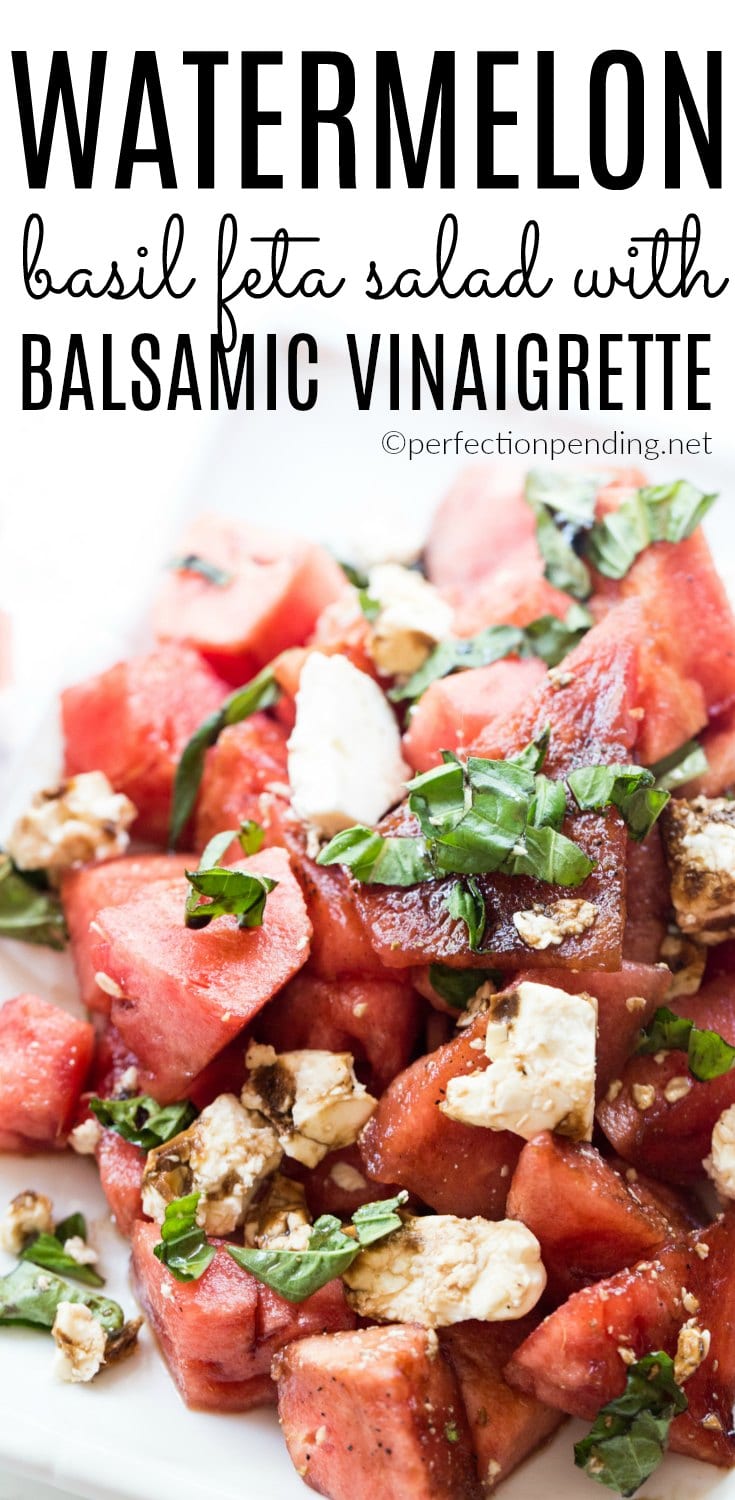 I think this watermelon salad recipe would also be good with some mint, or other fresh herbs you like, and my husband is a huge fan of putting a giant dollop of plain green yogurt on his watermelon.
But, this watermelon salad balsamic recipe is something that you can make quick and easy, but will feel impressive when you take it somewhere.
Or, if you decide to eat it at home all by yourself, we won't judge.
Is your mouth watering for this watermelon salad recipe yet? If not, it should be. So here it is!
Easy Watermelon Feta Basil Salad with Balsamic Vinaigrette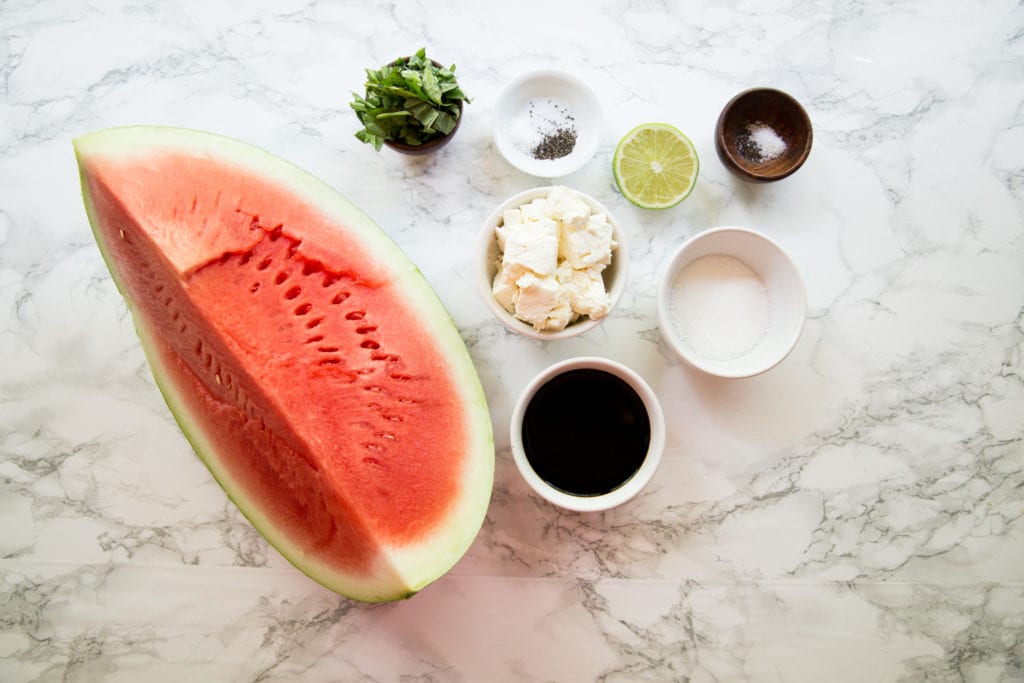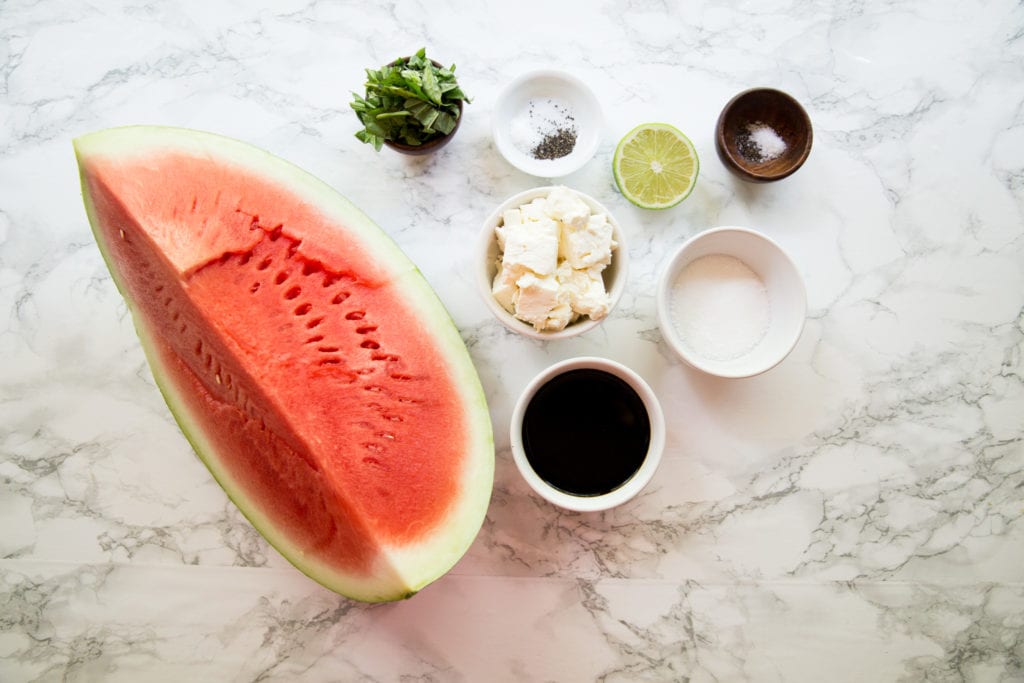 Ingredients for watermelon salad
4 cups watermelon
4 ounces of feta
1/8 cup of fresh basil
1/2 tsp salt
1/2 tsp pepper
1/2 lime
Balsamic reduction
1/2 cup balsamic vinegar
2 tsp sugar
1/2 tsp salt
1/2 tsp pepper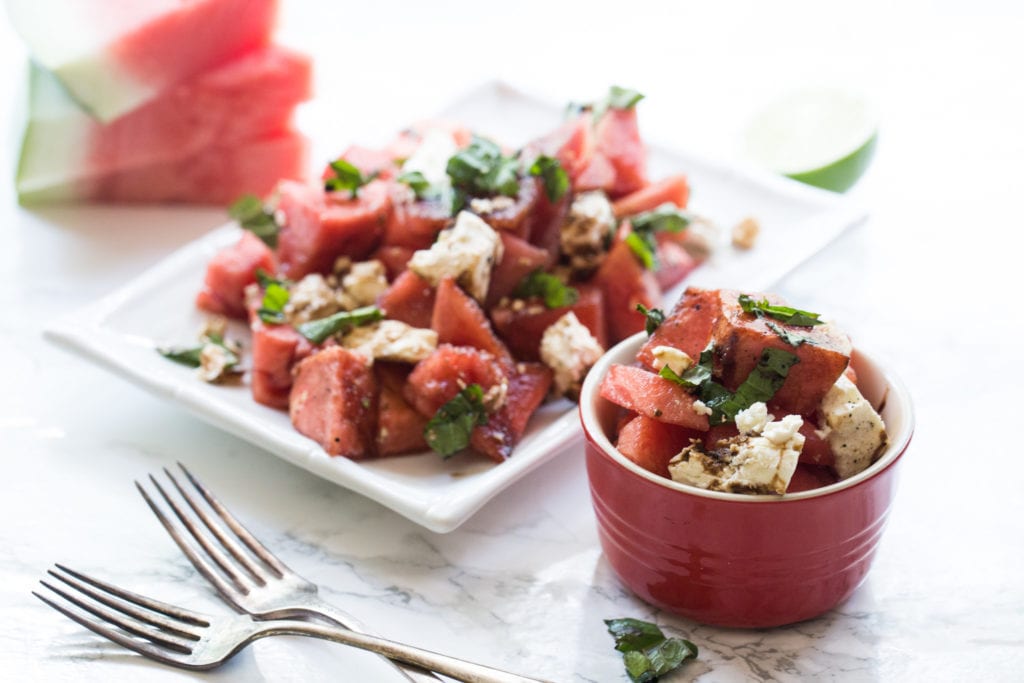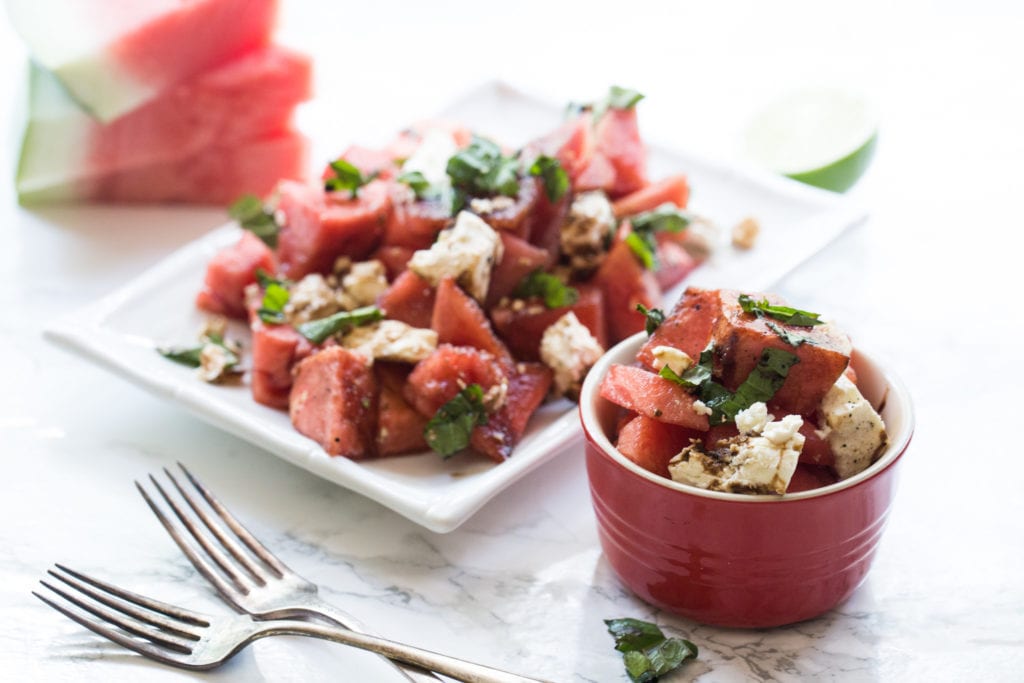 Watermelon Basil Salad Instructions 
Cut watermelon into bite sized chunks
Crumble feta cheese and sprinkle over the top
Loosely chop the basil and spread over salad
Sprinkle with salt and pepper
Squeeze lime over the salad
To make the Balsamic reduction:
Place balsamic vinegar into small saucepan onto low heat, add sugar to mixture and stir constantly until mixture starts to thicken
Remove from the heat and add the salt and pepper stir to incorporate. Let Cool. Drizzle over salad.
Refrigerate till ready to serve.
Doesn't that sound so amazing and EASY?? I think I'm having this for dinner this week.


Looking for more summer, light recipes? 
20 Awesome & Easy Kabob Recipes To Grill This Summer
Easy Summer Dinner Idea: Balsamic Baguette Bites
30+ S'mores Recipes You'll Want To Make This Summer
20 Frozen Kid Friendly Drinks for Summer