This apple berry summer salsa is the PERFECT treat for the end of summer. It's sweet, refreshing, and soooo delicious! If you're looking for an easy fruit salsa recipe – you'll want to try this. It's a healthy fruit salsa everyone will love. Perfect for last minute barbecues, summer parties, playdates, and even birthdays.
I love fruit dishes during the summer – it goes so well with the summer vibe. And there's nothing I love more than an easy fruit salsa recipe. You can really turn this apple berry summer salsa into a delicious treat when paired with some cinnamon chips – it's SOOOOOOO good. Do I get bonus points if I mention it's also a healthy fruit salsa? 😉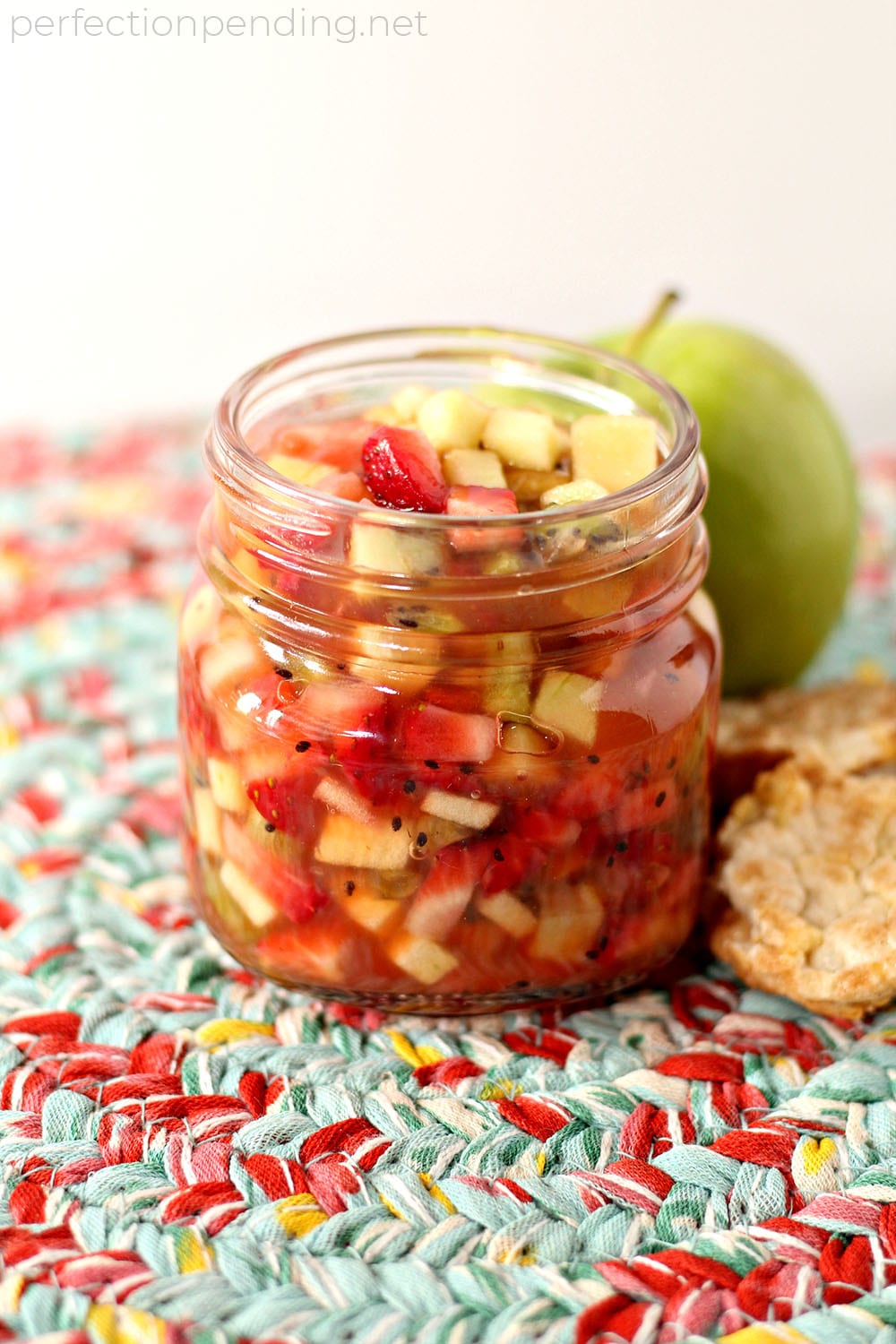 We tried this apple berry summer salsa recently when we had some friends over and it was a serious hit. We had everyone going back for more of this delicious healthy fruit salsa. It's that yummy. Oh but no way did anybody ask me for this easy fruit salsa recipe by the end of the evening…. (Nah, they totally did! It's hard to resist!)
I decided to be nice and not keep this recipe to me and my friends though – you're welcome. If you scroll down, you'll find this delicious apple berry summer salsa. If you need some healthy fruit salsa for all those last minute get togethers – this easy fruit salsa recipe is THE ONE! Seriously. This is a must for every summer party.
It's SO SO GOOD! You will not regret trying this one out – especially with those cinnamon chips. You might even break some rules and make it a regular treat year round ha!
Ingredients for your apple berry summer salsa:
2 Granny Smith Apples (diced)
2 Kiwis (diced)
1 cup of Strawberries (diced)
1/4 of a cup of Orange Juice
2 tablespoons of Brown Sugar
2 tablespoons of Apple Jelly
Cinnamon Chips (for dipping)
Directions to make your apple berry summer salsa:
Before you get started, gather up the ingredients for your apple berry summer salsa. I find making this recipe is much easier if you have prepped all the ingredients first. Once you've done that, mix together all your fruit in a bowl as shown below.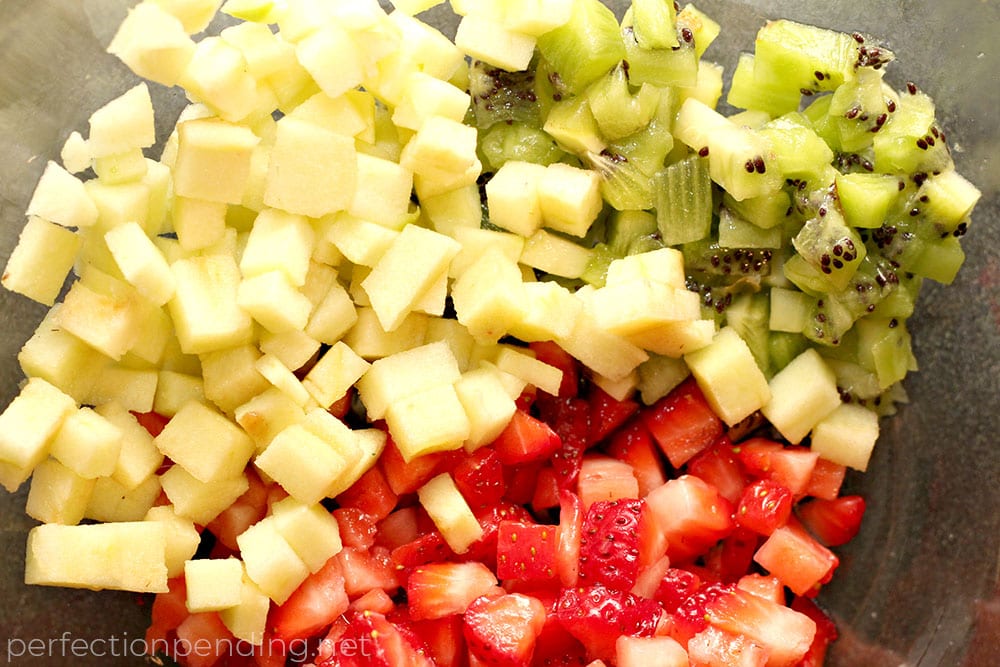 Next, add in the orange juice, brown sugar, and apple jelly.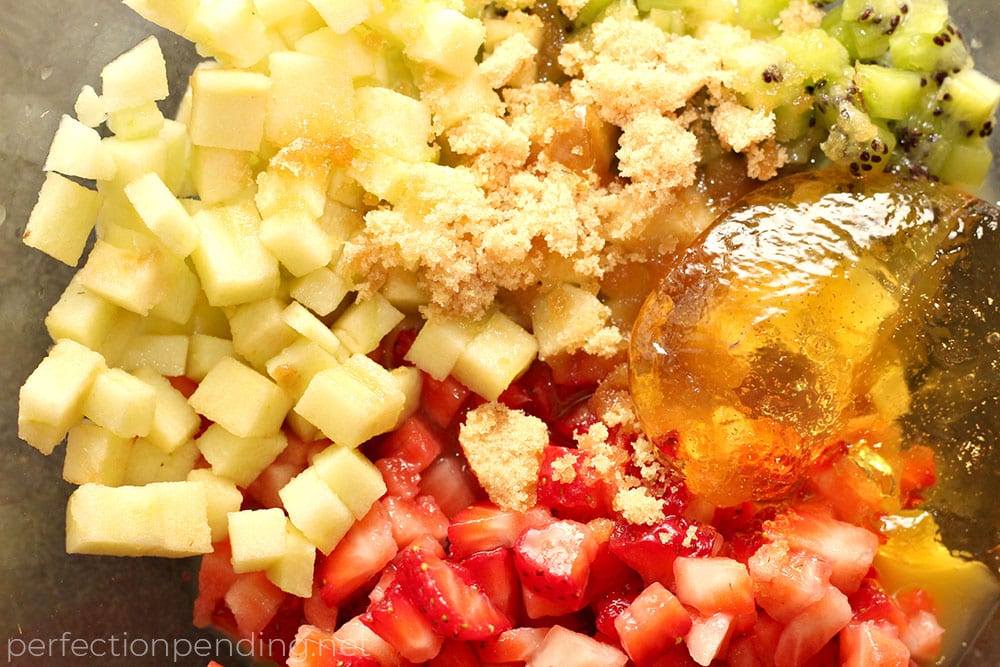 Be sure to mix all the ingredients well by hand until well combined. Refrigerate your healthy fruit salsa for approximately 2 hours.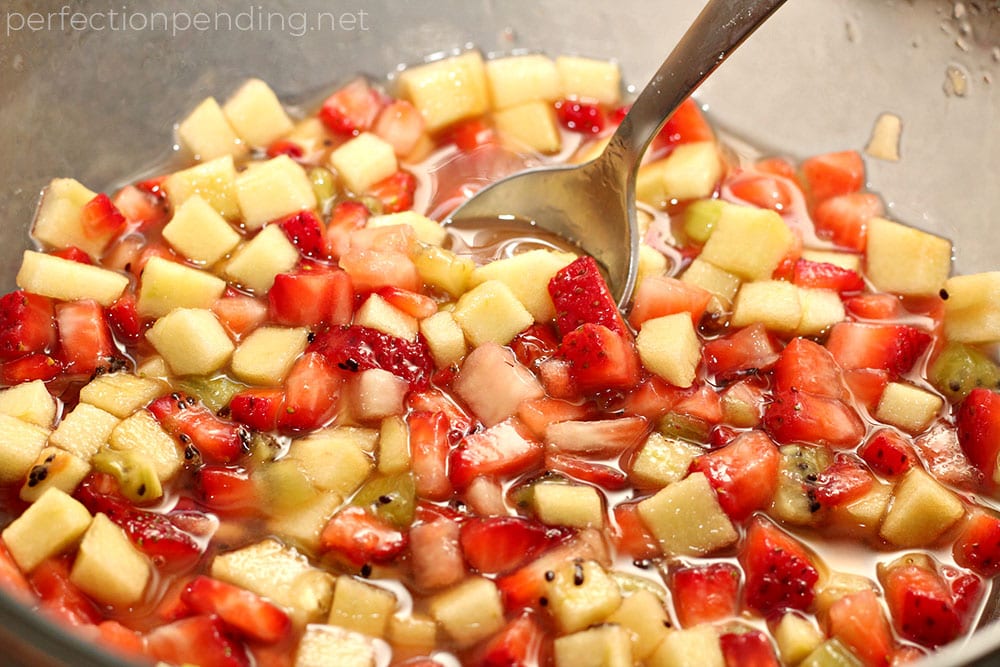 Serve and enjoy this delicious easy fruit salsa recipe!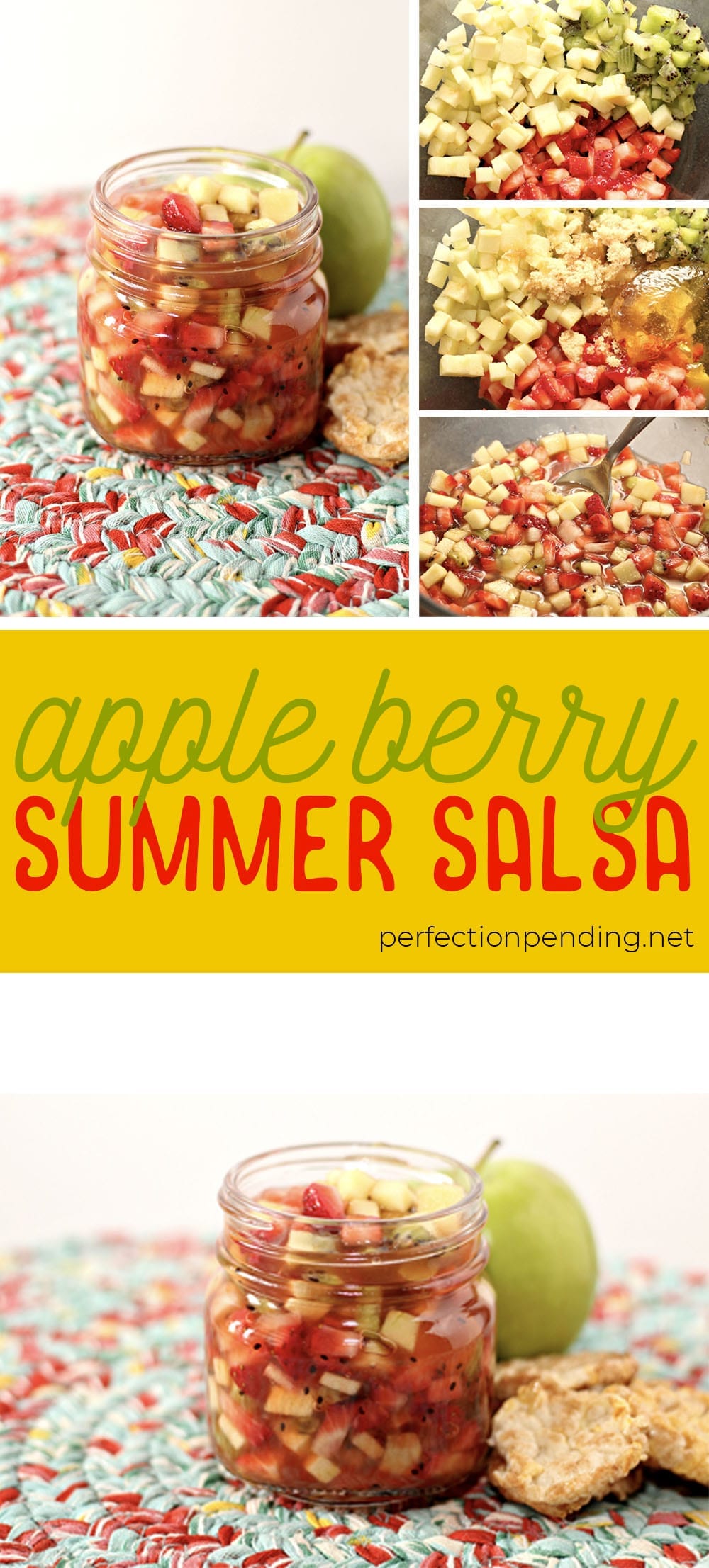 [mpprecipe-recipe:40]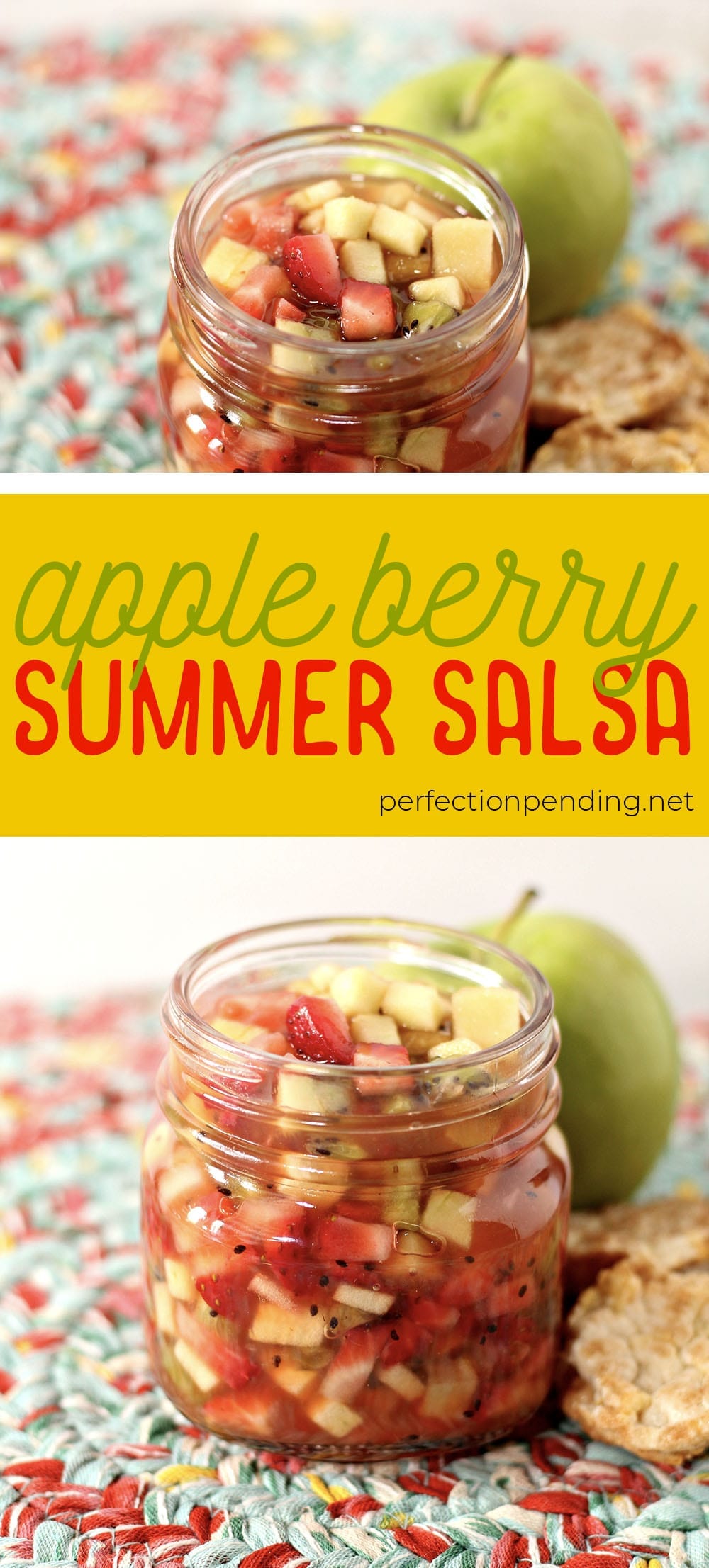 If you loved this apple berry summer salsa, be sure to check out these fun watermelon pudding cups!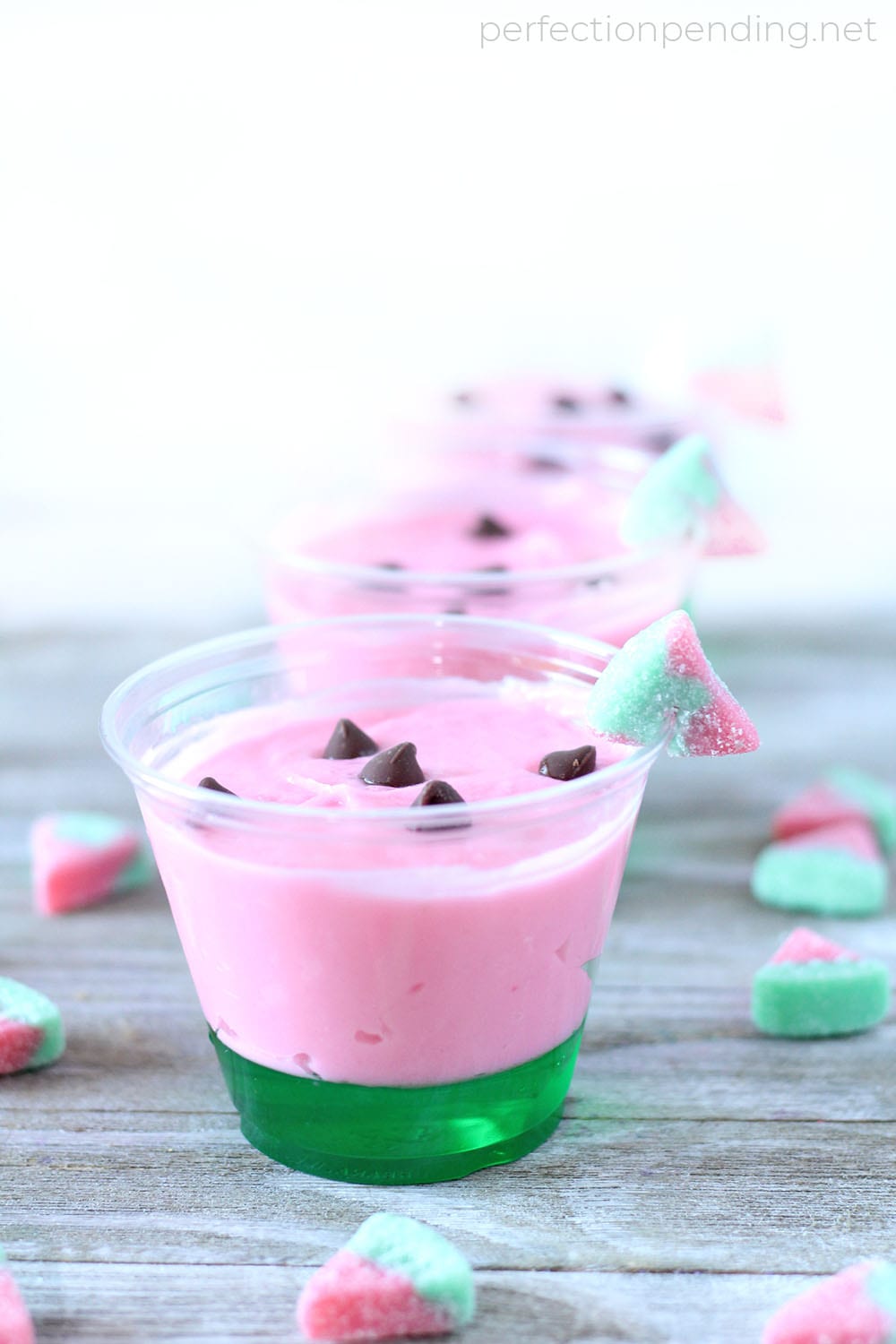 Or how about this delicious strawberry punch slushie?