This post is sponsored by Custom Ink. See my full privacy and disclosures policy here. 
So, many of my readers may not know this, but I served an LDS mission for my church from 1998-2000. During that time, I had the privilege to learn Spanish, and serve latinos from all over the world. Yes, I taught them about my faith, but the biggest and best part of the whole experience was learning about THEIR culture. I was 21 years old.
I fell in love with everything about it.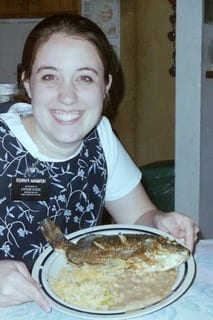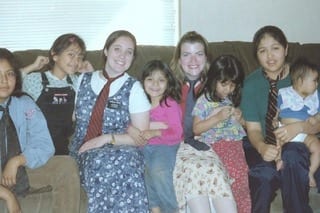 I was in California during this time, and I met people from pretty much every Spanish speaking country in the world. California is pretty amazing that way. And, yes, they were immigrants. And, yes, some of them immigrated illegally to this country.
But, that didn't matter to me. I fell in love with their humility. Their work ethic. And, the fact that they wanted to simply make better lives for themselves. I met extremely educated people that had advanced degrees in their home countries, but lived in the US with multiple families in tiny apartments doing humbling jobs (like washing cars) because they needed the money to help their family back home.
And, they were grateful.
It taught me so many lessons in that short year and a half that I brushed shoulders with them, but most of all, it helped me love them, and frankly – opened my eyes to everything they go through to get here. And why this life here in the United States is leaps and bounds better than the one they have back home.
I could go on and on, but you get the point. I love them. I get why they want to be here. And, I want to help them the best way I know how.
That's why when Custom Ink asked if I wanted to create a t-shirt and all the proceeds would go to a charity of my choice, I jumped on the chance to help raise money for RaicesTexas.org.
They are an organization whose mission is to reunite families that have been separated at the border, and to help raise funds for legal fees for immigrants who have long battles ahead of them.
Regardless of your stance on illegal immigration, as a mom, I feel for these fellow human beings who are just seeking a better life for their kids. I feel for the mom that was cruelly separated at the border from her babies. And, I want to help.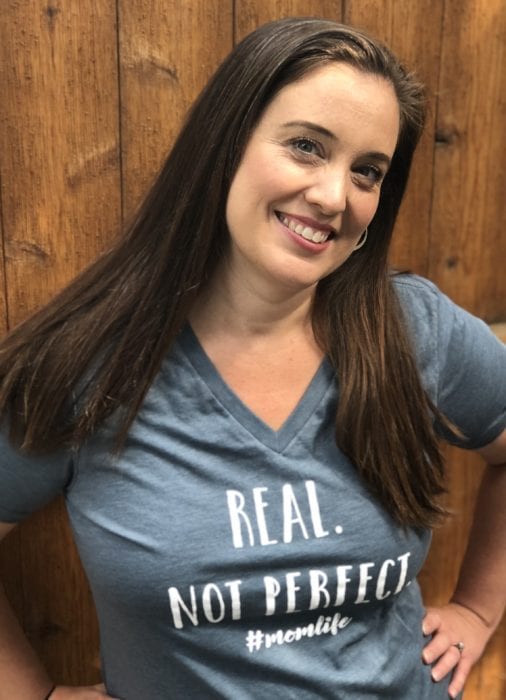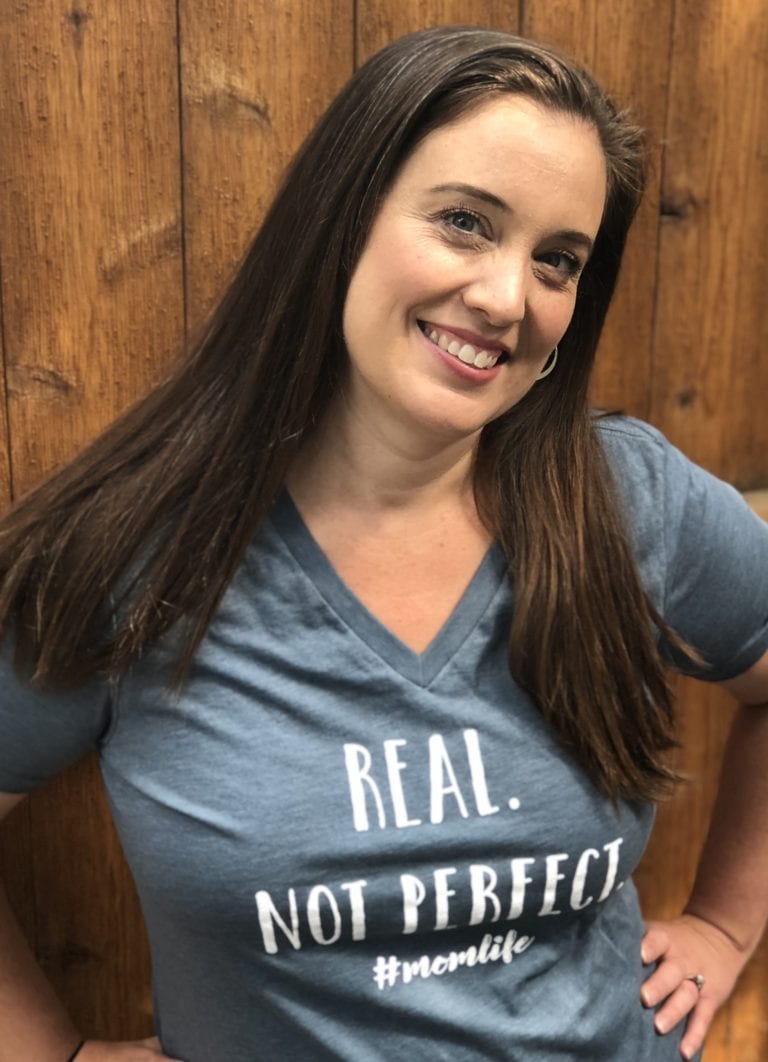 Here's why Custom Ink is SO awesome.
Custom Ink Fundraising is an online platform that makes it easy to raise funds and awareness by selling custom t-shirts — there's no inventory, up-front costs, or risk.  How it works:
1. Design your shirt: Create something unique. Use a design that represents your cause or has personal meaning, and an inspirational message that will resonate with your supporters. For me, it was all about being a REAL mom. And, Real moms care about reuniting families.
2. Tell your story: Consider why you are supporting the cause and what it means to you. Share your story on social media to bring awareness to your campaign.
3. Track your progress: Track the success of your campaign and money raised through the Custom Ink Fundraising Dashboard.
4. Easy fulfillment: Once the campaign has closed, Custom Ink fulfills the orders and the money raised is sent directly to the designated cause. How amazing is that?
Founded in August 2013, Custom Ink Fundraising has helped people raise over 50 million dollars for many worthy causes! That's amazing. And, a company I definitely wanted to work with.
Custom Ink is the leader in custom apparel and accessories for groups, events, and special occasions. Think about it – you can create a shirt for your family reunion, work party, or just to raise funds for your favorite cause like me using high-quality merchandise and working with an amazing team that makes it fun and easy to get exactly what you want.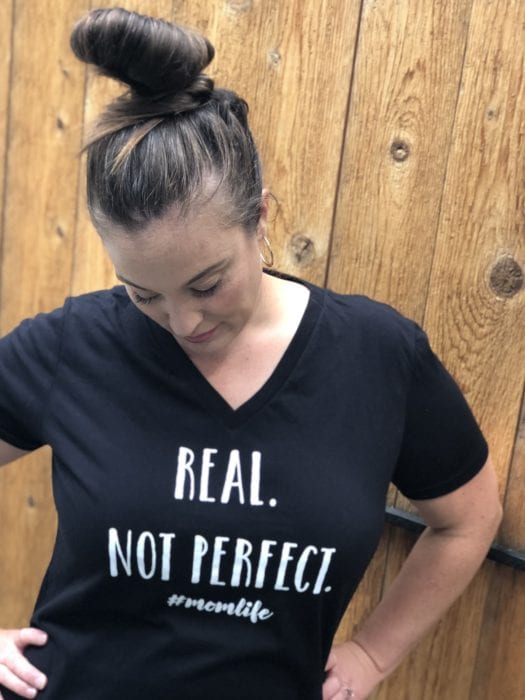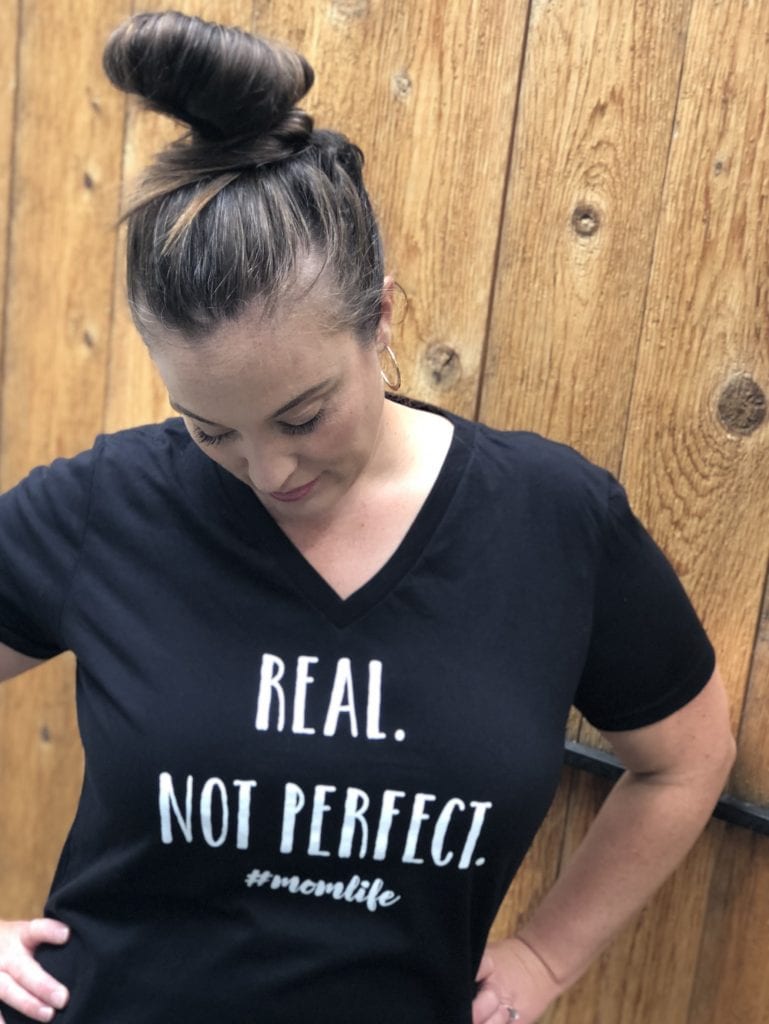 Honestly, I was AMAZED by how much I loved my shirts. The design team helped me navigate the website easily, edit my design, and suggest other items to add to my fundraiser that I hadn't even thought of so that y'all had choices. And, frankly, it's a cute fit that's flattering to women's bodies (although I have a unisex tee too) and is soft, and one that I can rock the mom bun in.
Now back to my fundraiser – will y'all join me in helping reunite these families that need our support? August is my birthday month, and this is ALL I want. To raise a ton of funds for this organization that means so much to me, and in the process, help reunite families. Because #familiesbelongtogether right?
Real moms totally know this. And, I think you'll look fabulous in my t-shirt too. Click on the link below and order yours!!