When the weather gets hot in the summer, my kids are constantly begging for cold drinks. they are always asking for for snow cones, icees and smoothies. Is that true at your house? So, I thought it would be fun to come up with a cold, breezy slushie. The best part is that it's so easy to make, your kids can probably make it!
I love how this slushie uses real juice, and flavoring that is light on the sugar. And, really for the big kids, you can have them make this slushie with little supervision. (well – almost!)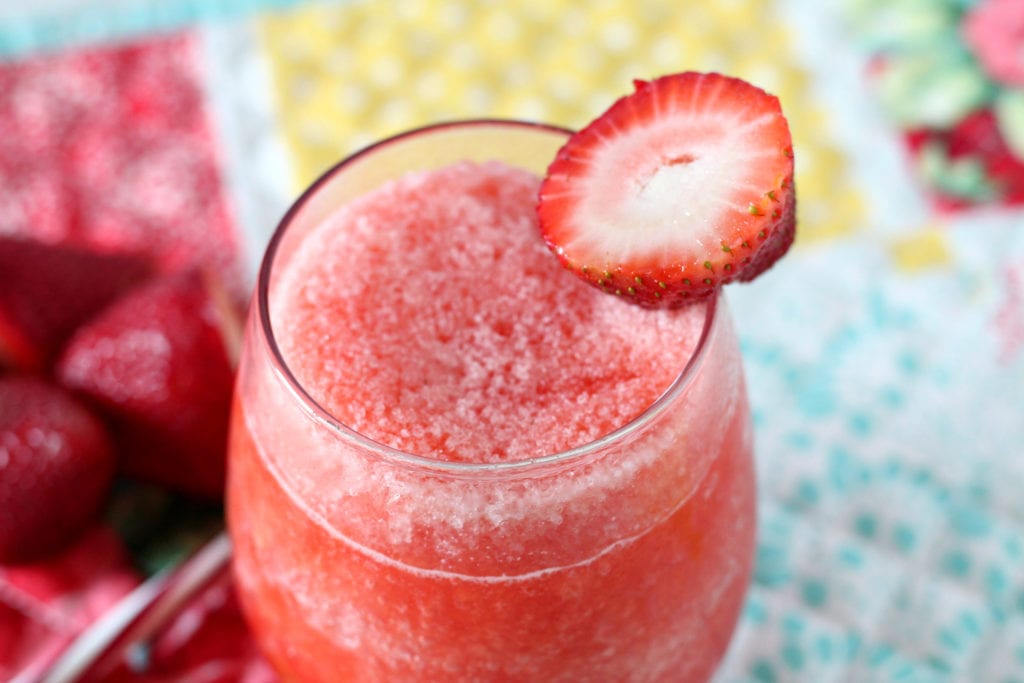 Ingredients:
1/2 a cup of Pineapple Juice
1/2 a cup of Frozen Orange Juice (thawed)
1 single pack of Cherry Crystal Lite Drink Mix
1 single pack of Strawberry Crystal Lite Drink Mix
1/3 of a cup of Sugar
1/2 a cup of Water
1/2 a cup of Ginger Ale
3/4 of a blender full of Ice
Directions: 
Start by placing all ingredients, except your Ginger Ale, into the blender.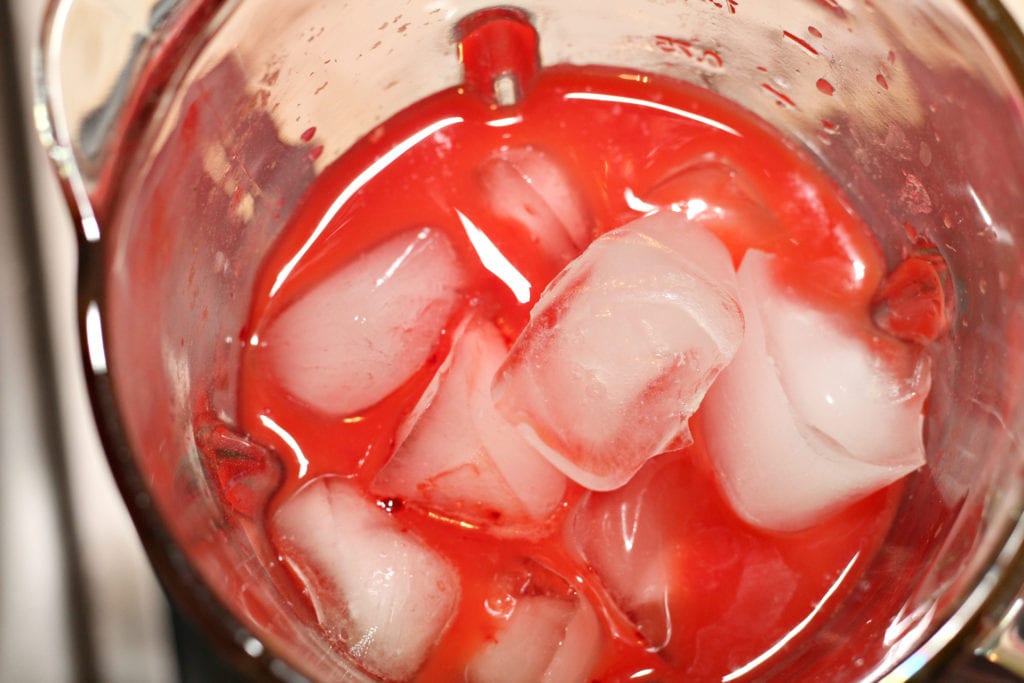 Blend on high until smooth. You may need to add more ice if you want it thicker.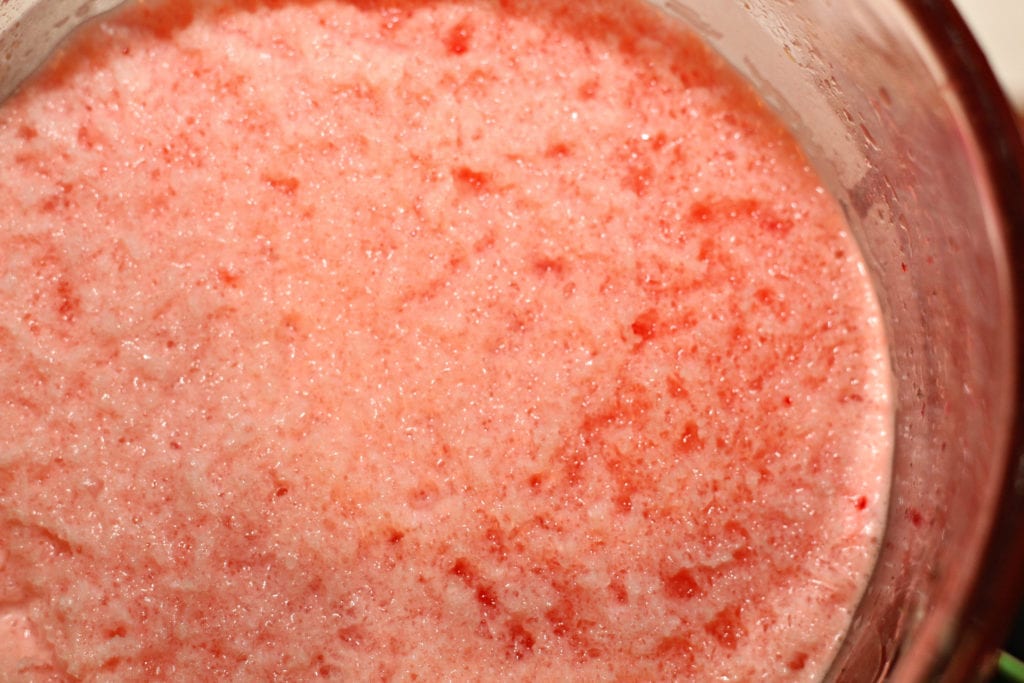 Once blended add in your ginger ale and stir by hand a couple of times. That's it! Then you've got this beautiful slushie perfect for cooling off on hot summer days.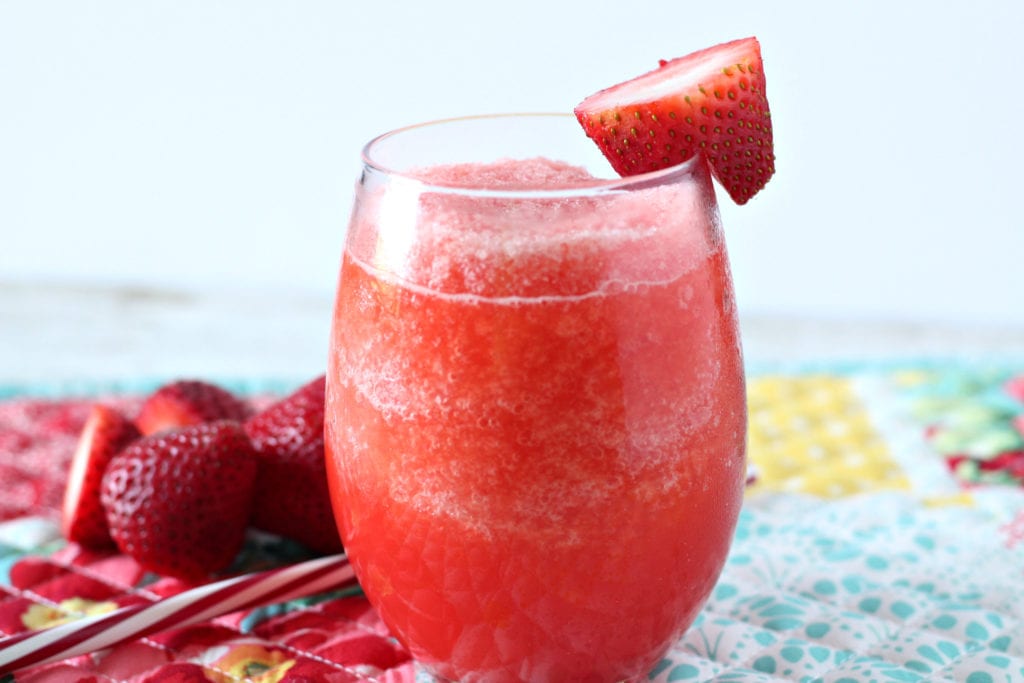 See how easy that is? This makes 2-3 servings so you might want to double it if you have a bigger crowd to please. And, since at my house, the kids always have friends over for the summer, this slushie will be one that you'll make over and over again.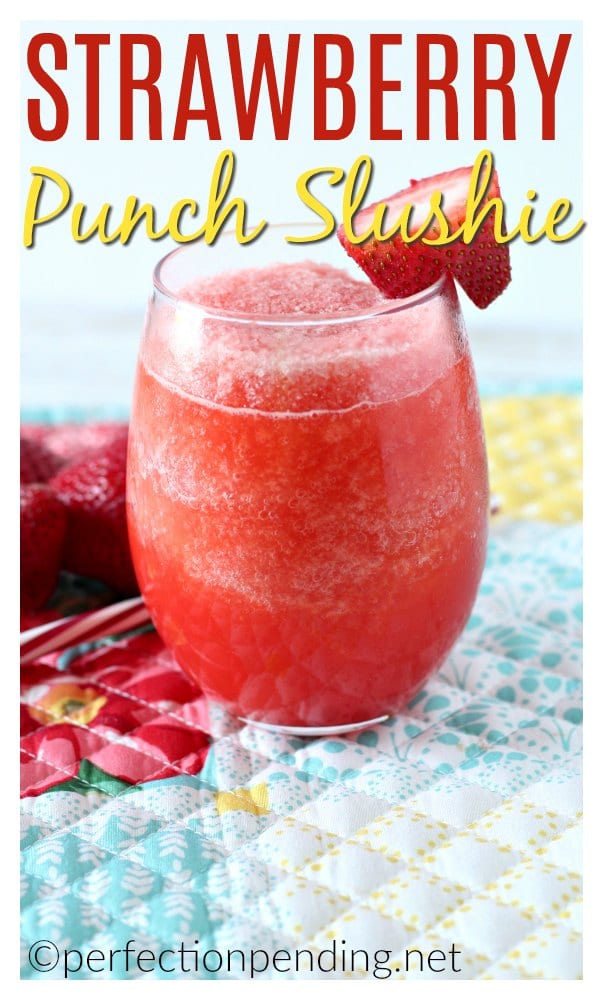 If you're looking for more summer drink ideas, check out my post: Summer Frozen Drinks For Kids
[mpprecipe-recipe:38]