Last summer, my kids were begging me to take them to a waterpark. I hate waterparks. And, it was $20 a person.
I told my husband that I was dreading it, and he said, "Make them earn that!" and I instantly knew he was right.
My kids have always had chores. We even used chore zones in our house for a while and it worked beautifully when they were younger. But, some days, I can't help but think my kids have it SO easy. They spill something and walk away from it without giving it a second thought, and they sass off when they don't get their way and I think – has nothing I taught them gotten through?
So, last summer, I made a list of chores that I hated doing and hung it on the wall. THIS would be how they would earn their trip to the waterpark. With work.
But, man was it a lot of work to teach my kids how to work.
Some days, they had no problem vacuuming and cleaning up. And other days, I could tell they were looking for the easiest possible chore on the list. It was usually one that had been done the day before so it didn't need to be done again.
So, then the harder ones had to be done, and cue the whining and fake crying.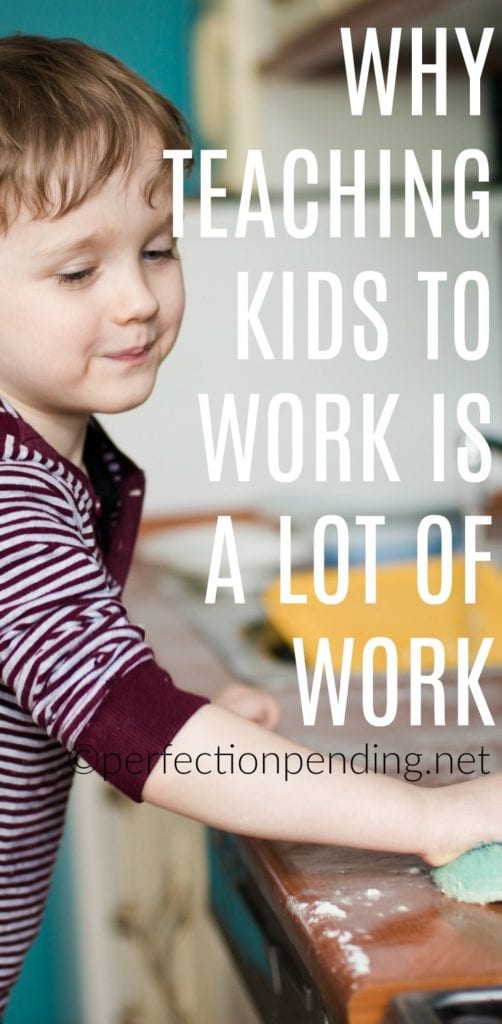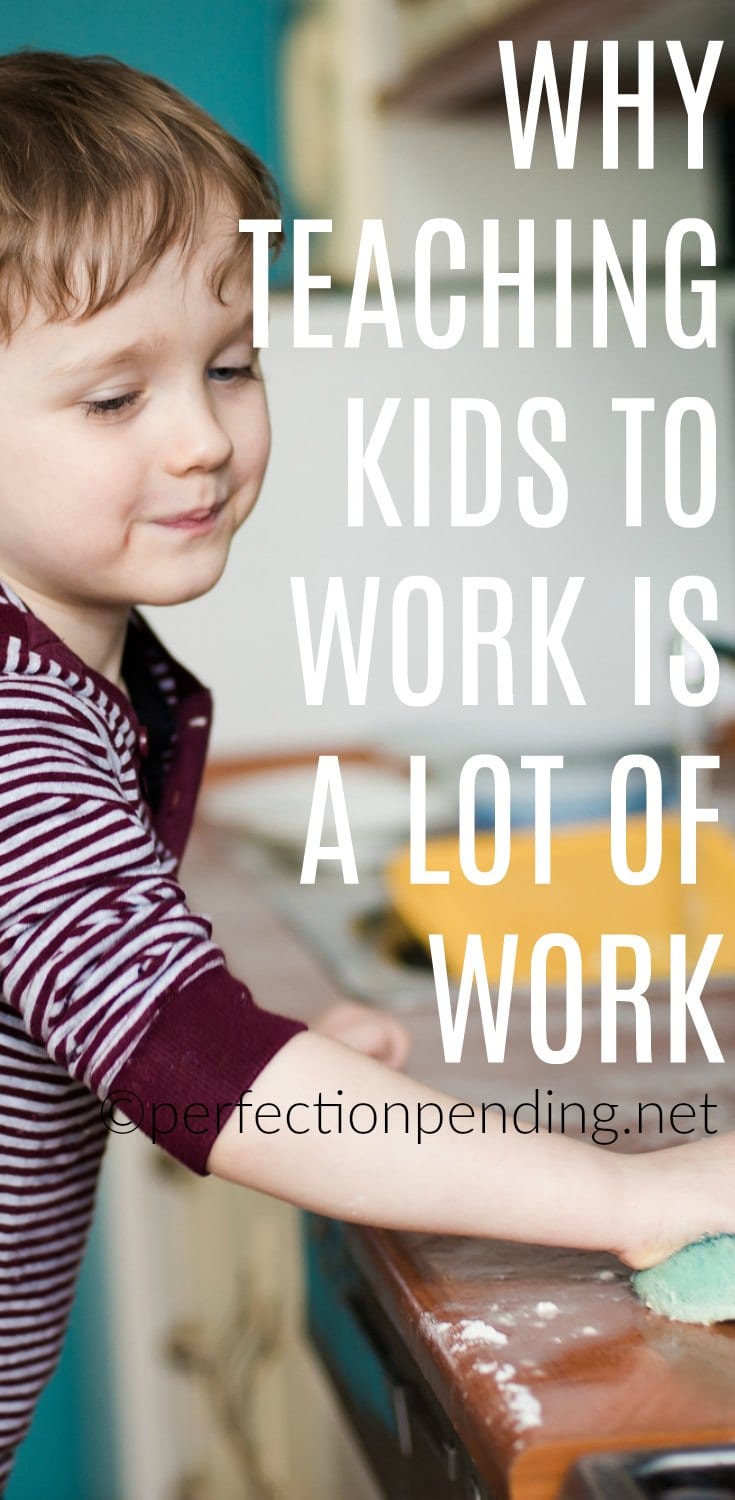 Each kid knew that they had to fill up their sticker chart in order to go to the waterpark and the summer was quickly coming to an end. I felt discouraged many days during the process thinking that my kids did not know how to work. And, frankly, they didn't.
And, some days they still don't.
But, here's what I've realized besides the fact that teaching my kids how to work is work for me.
It's worth it.
NO – not every day is pleasant. Yes, sometimes I can't believe that they can spill jam on the floor, then step in it, then walk around in it spreading it to various places in the house and then say, "Not me!" when I demand to know who did it.
And, other days, they put their minds to something, get it done, and earn the reward.
Last summer, they got their waterpark trip. On the very. last. week. of. summer.
I didn't think they were going to make it. I thought for sure that one or two kids would earn it and someone wouldn't. But, they all rallied. They all pulled through, and my house looked a little cleaner than normal.
This year, we are earning something different. More fun activities that they have to work for every day during this long, hot summer.
But, the thing I continue to underestimate and have to learn myself is that we have to take baby steps in this whole parenting thing. It can be frustrating to say the least. And, many MANY days I feel like I'm not getting through to any of them.
I often feel like I'm failing. And, there are many days where I feel like they will be the roommate that leaves the smelly underwear on the floor because they never learned how to make it into the basket.
But, the truth is, as hard as it is to teach work, it's harder to watch my kids act spoiled.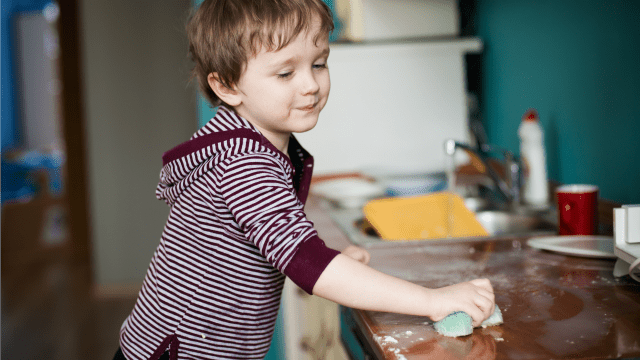 It's harder to sit by while they fall into a mess on the floor because you want them to touch a dirty rag and they think that's disgusting.
It's harder to have your kids not know where the cleaning supplies are. Because that probably means one day they won't be the one helping out their roommate, or spouse.
So, don't give up if you feel like you're failing. Parenting is about baby steps. We teach every freaking day and they learn about every other day.
I bet somehow, we'll all make it out alive on the other side. And, hopefully they'll know how to clear their dishes from the table and wipe up the jam off the floor. Fingers crossed.
If you like this post, then you might want to grab my free Summer Checklist Printable that my kids use before they get screen time.
***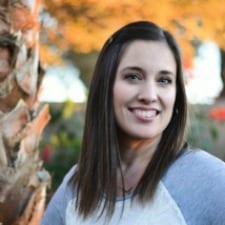 Meredith Ethington is a writer and a mom to three, trying to help her kids understand sarcasm and her need for personal space. Meredith's debut parenting book, Mom Life: Perfection Pending, provides an uplifting yet realistic look at all that is expected of moms in the 21st century and is now available on Amazon, Barnes & Noble, and at Absolute Love Publishing. She proudly writes for many of her favorite parenting sites, including Scary Mommy, Babble, Momtastic, and on her own blog. Follow her on Facebook, Instagram, and Twitter where she loves to laugh at herself and admit that while parenting is the best thing ever, it's also the hardest job on earth.