One of the main reasons I love summer is not because I like being hot. In fact, I hate that. But, it's about the fruit. We struggle all winter desperately waiting for strawberries and peaches to come back in season. And, strawberries are here!
Tonight for dinner, we made something quick and easy, but I didn't have a veggie to go with it, so I decided to grab random fruit and throw together a fruit salad. But, I wanted it to be slightly sweeter because the peaches weren't quite sweet yet. So, I added 3 ingredients that made it delicious! We gobbled it all up!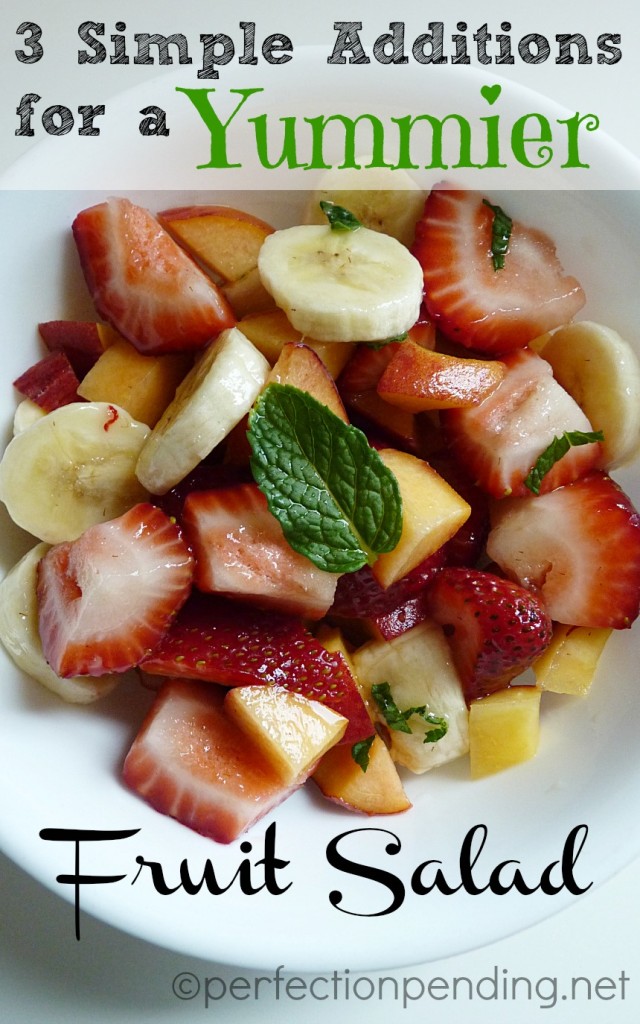 For this simple (but yummier) fruit salad I simply chopped up:
Several Large Strawberries
2 Small Peaches
and a Banana
Then I added my 3 simple ingredients that made it extra yummy.
A Light Coating of Agave Nectar
A splash of Lemon juice
3 Fresh Mint leaves chopped up
There was something about adding those last 3 ingredients that made this fruit salad even yummier. I can't wait to eat lots of fruit all summer long! Enjoy!