So, I've been trying to share a recipe once a week, and so far, I'm doing great! This recipe is something that my husband and I made a lot in our newlywed days, and for some reason, the other night, I was craving a simple, light dinner. It must be almost summertime. Time to wear shorts, so it must mean I have to stop eating chicken pot pie.
Now, there is nothing super special or original about these, but I thought I'd share as a simple idea for dinner that maybe you had forgotten you could make at home. We love Bruschetta when we go out to eat. It's a favorite. And, that's basically what this is, but why not adapt it a little so that your kids will eat it up too?  And make a whole ton so that it fills you all up too!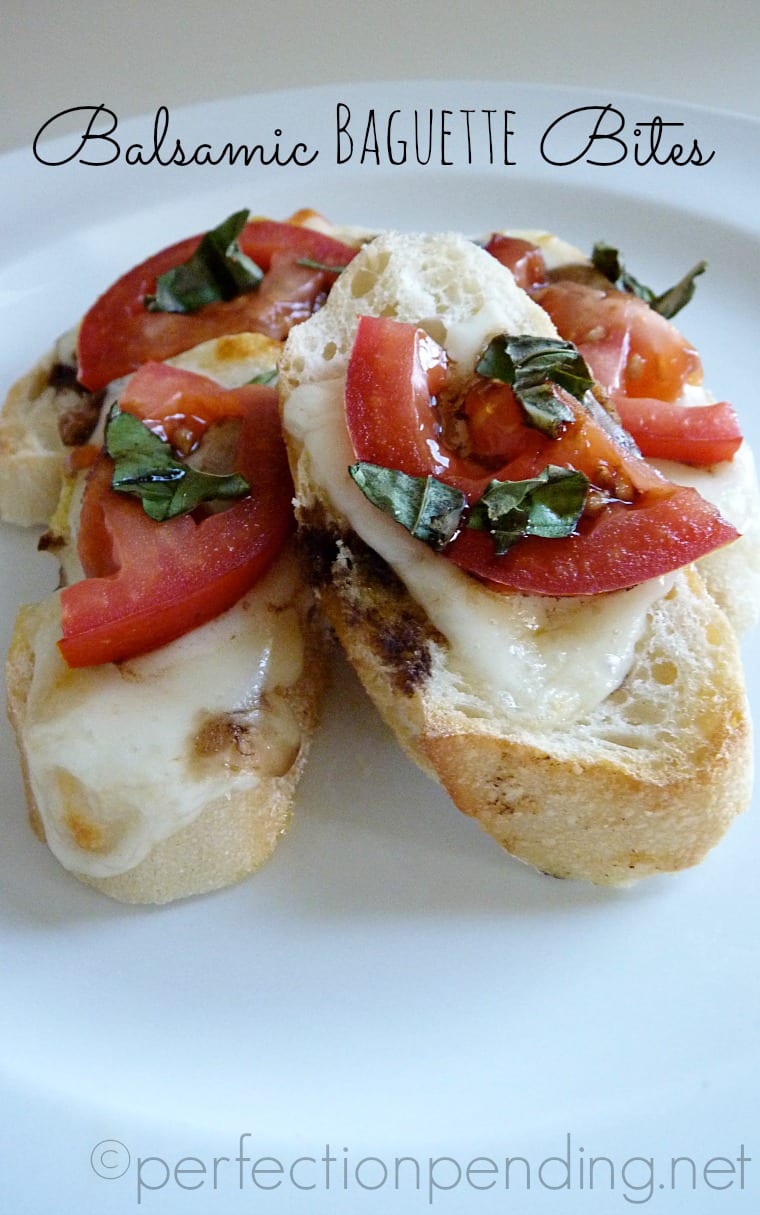 Balsamic Baguette Bites
The key to making this a fun meal for the family is to get the kids to make them with you. We made several variations. The full blown Balsamic Baguette Bite included slicing the bread, drizzling first with olive oil. Add mozzarella cheese next, a slice of tomato, and fresh basil. Then, drizzle with balsamic vinegar. Yum.
[mpprecipe-recipe:16]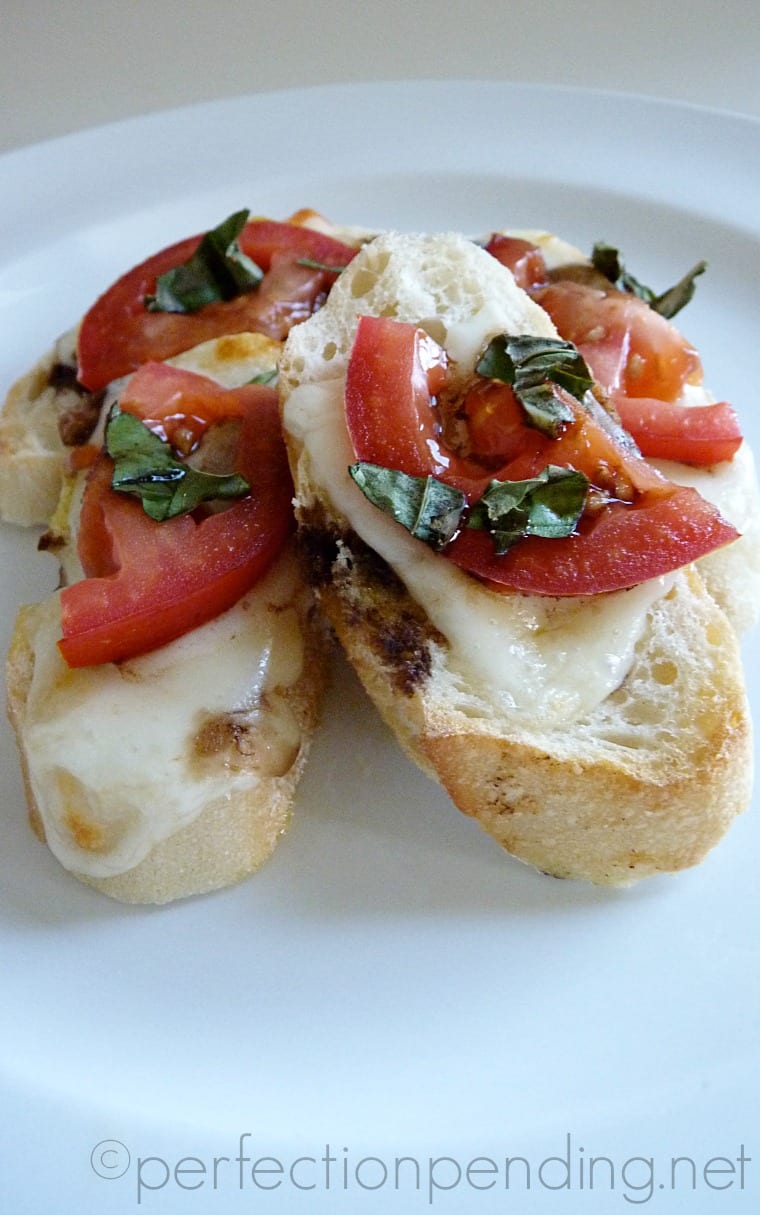 But, unfortunately, my kids despise tomatoes, so we made kid friendly versions as you can see on my pan below. Some with just cheese and oil, some with cheese oil and vinegar, and some with cheese, oil and pepperoni. I told the 2 year old they were baby pizzas and he was sold.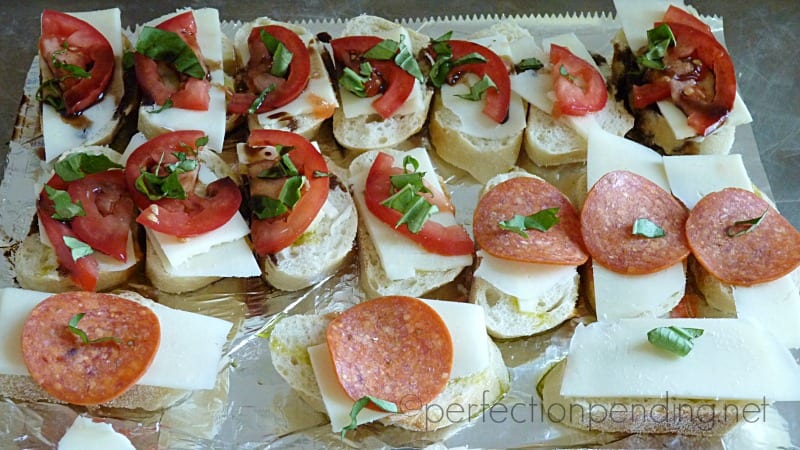 We broiled them on low until the cheese was bubbly and the bread was lightly toasted and these suckers were gone in minutes.
And, to make our meal extra light and summery, we also had a little bit of this: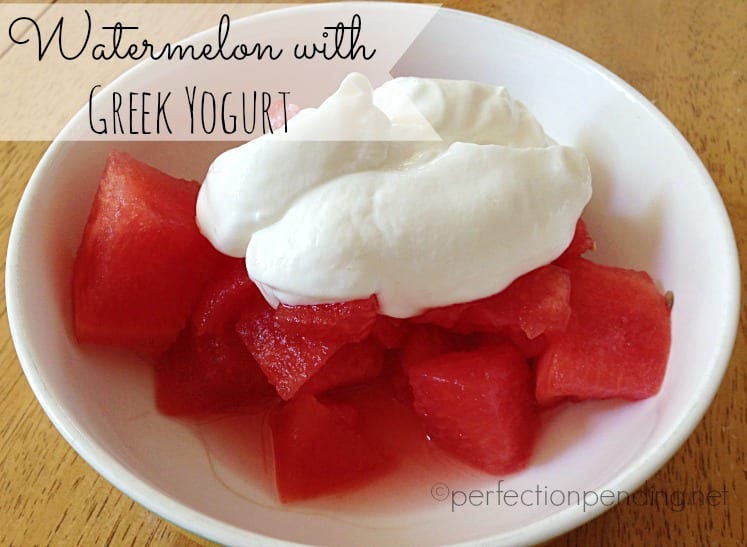 Sound weird? My husband claims this is the best thing he's ever eaten. Or at least he acts like it is.  I don't know, it might change your life.
What's your favorite summer meal?
PS- I linked this recipe up to The Creative Collection Link Party. Check it out.