Every parent knows that raising kids is one of the most rewarding things you can do. But, it's easy to slip into bad habits instead of implementing positive parenting techniques.
It's also equally true that it can be infuriating and overwhelming when kids begin to test boundaries or act out.
It is so easy to give in to yelling, punishing and disappointment when your kids are misbehaving.
However, with a few positive parenting techniques, you can find yourself a lot less stressed out and with better behaved children.
Here are some great positive parenting techniques that you can start doing right now and that I'm going to start trying, too!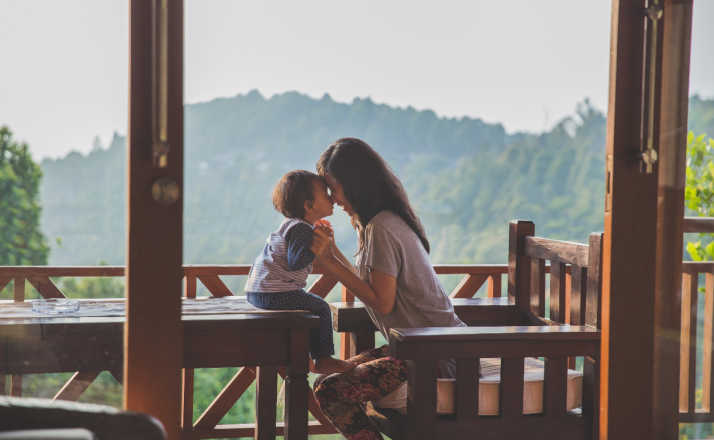 A Kindness Jar from Real Life at Home
A beautiful sentiment. Choose some rocks or jewels to represent moments of kindness. Every time your child does something kind, add a jewel to the jar. When the jar is filled up, the entire family does something special together.
Good Deed Jars by Long Wait for Isabella
Similar to the Kindness Jars referenced above, these Good Deed jars are a way to help kids try harder to do more around the house. In this version, kids can compete to fill their jar first (with cheap pasta!) to earn a small new toy.
Instantly Self Calm a Child by The Jenny Evolution
This is a great trick for parents to learn to help children who have a difficult time calming down when upset. The "Body Calm" technique allows the child to calm†themselves down, meaning they don't get angrier or more upset when mom or dad tries to get too close. This is an especially effective technique for parents who have children on the autism spectrum.
Chore Reward Charts by It's A Mother Thing
Creating your own chore reward charts is a great way to get kids excited about helping out and doing their chores. There are options available to buy, or you can make your own at home using card stock, sticker paper and free printables.
Simply create your charts and then let your kids add stickers every time they have done a chore. When the chart is full, they can pick a prize or do something fun. Motivation is everything to kids, and it's a great way to get them excited.
Cheer Jars from Real Life at Home
This is such a great idea. Every time you appreciate any member of the family, you write them a quick note of appreciation and place it in the jar. At the end of the month, gather around and each person can read all the wonderful things that have been said about them.
Sweetness Mandala by The Crafting Chicks
Summer breaks can be extra difficult dealing with kids who have tons of energy to burn. The Crafting Chicks offer a solution – ICE CREAM! Children must earn ice cream by filling in a "Sweetness Mandala." Every time they do a required task, they get to fill in a section. Once the page is done, they get ice cream. Coloring and sweet treats? A perfect combination!
Five Ways to Un-Spoil Your Kids by Living Well Spending Less
So many times we think it's too late to "fix" our bratty kids. We end up yelling or punishing because we think it's the only way. But there are so many awesome suggestions for "un-spoiling" your kiddos.
Getting Rid of the Pacifier by Aileen Cooks
One of the most difficult things that many parents go through is the momentous occasion that is getting rid of a child's pacifier. But a bit of positive reinforcement can work wonders in this endeavor.
Encourage Imaginative Play by What's Up Fagans
A lot of emotions can come out when kids are playing. They tend to act out the things that they are experiencing in real life, so imaginative play is a great way to get to know what's going on in the inner workings of your child's mind.
Make Family Quality Time Achievable by Kid's Craft Room
Whether you have all the time in the world or just five minutes a day, family quality time is totally achievable if you put in the effort to plan accordingly. Be sure to set aside distractions, be 100% present and plan the time into your daily schedule†every day.
Healthy Eating Board Game by Sugar Spice and Glitter
Giving kids a sense of independence is key. A great way to do this is to teach your children how to make and prepare their own food. Begin with this fun board game to teach them the basics and then set up a portion of the fridge for them to keep their own fixings. Their sense of independence will grow quickly!
Manage Bedwetting Without Shame by Joy in the Works
When you have a child who is old enough that bedwetting shouldn't be happening, it can be frustrating for both parent and child. But there are some great tips on making sure your child keeps their sense of pride while moving forward and getting better.
10 Steps to Help Kids Resolve Sibling Rivalries by The Jenny Evolution
Jenny really breaks things down in this post about sibling rivalries. It's as important for each parent to remember their part in quelling the storms as it is for each child to do their part. Focus on each child's special gifts so they each get positive attention for their singular strengths.
Help Kids Improve Concentration by Kid's Craft Room
Did you know that concentration skills can be broken into two types – productive and receptive? Learning which activities help with each type will give your child the skills they need to better pay attention in school and at home.
Less Criticism, More Encouragement by Living Well Spending Less
It's so easy to get in the habit of criticizing your kids. We sometimes forget that it is our job to build them up instead of knocking them down, no matter how well-meaning we are. A little change in attitude can make for a HUGE improvement in your children.
Stop a Tantrum Before It Starts by What's Up Fagans
The best way to stop your children acting out is to make sure it doesn't start in the first place. From diverting their attention to keeping your cool, there are some important positive parenting techniques to be learned.
Parenting a Strong-Willed Child by The Professional Mom Project
When you have a defiant child, it can be difficult to manage. Sometimes we have to parent very differently. There are some great tips here on positive parenting techniques for a strong-willed child.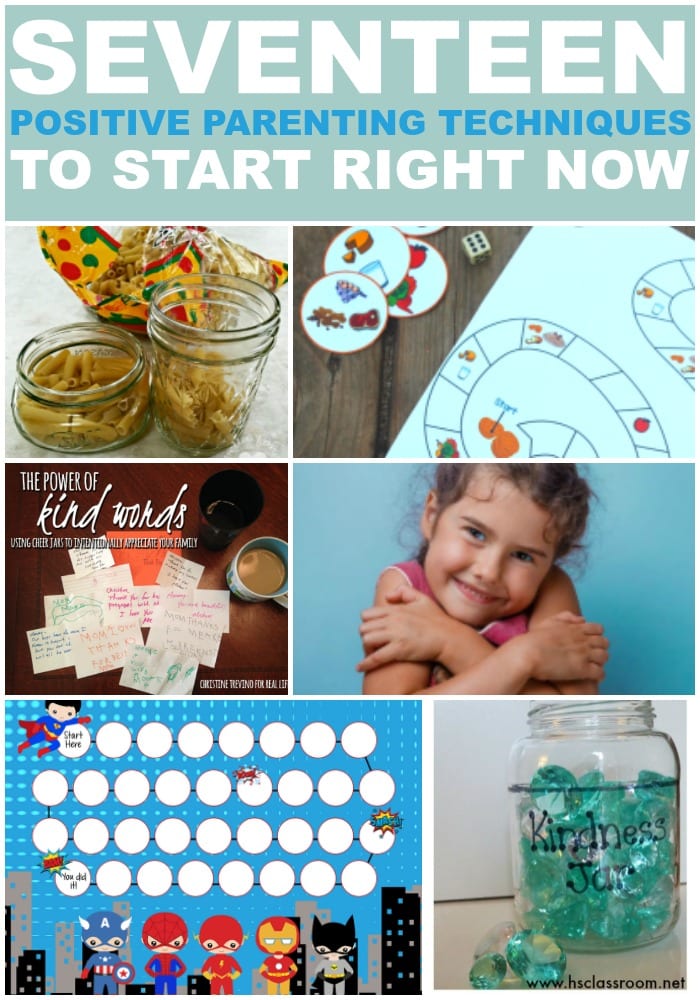 What do you think? Have you found a positive parenting technique that works for you? Leave a comment and let me know your favorite.
***
If you liked this post, you might also want to check out: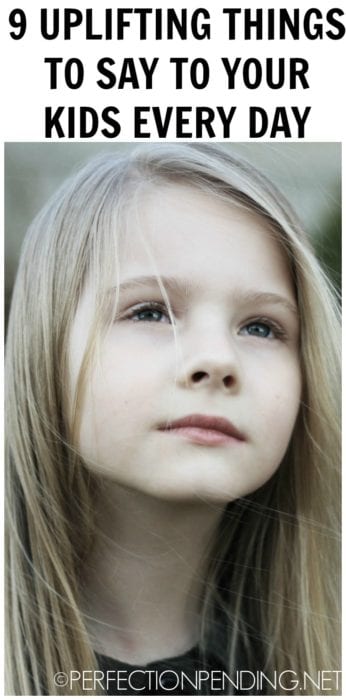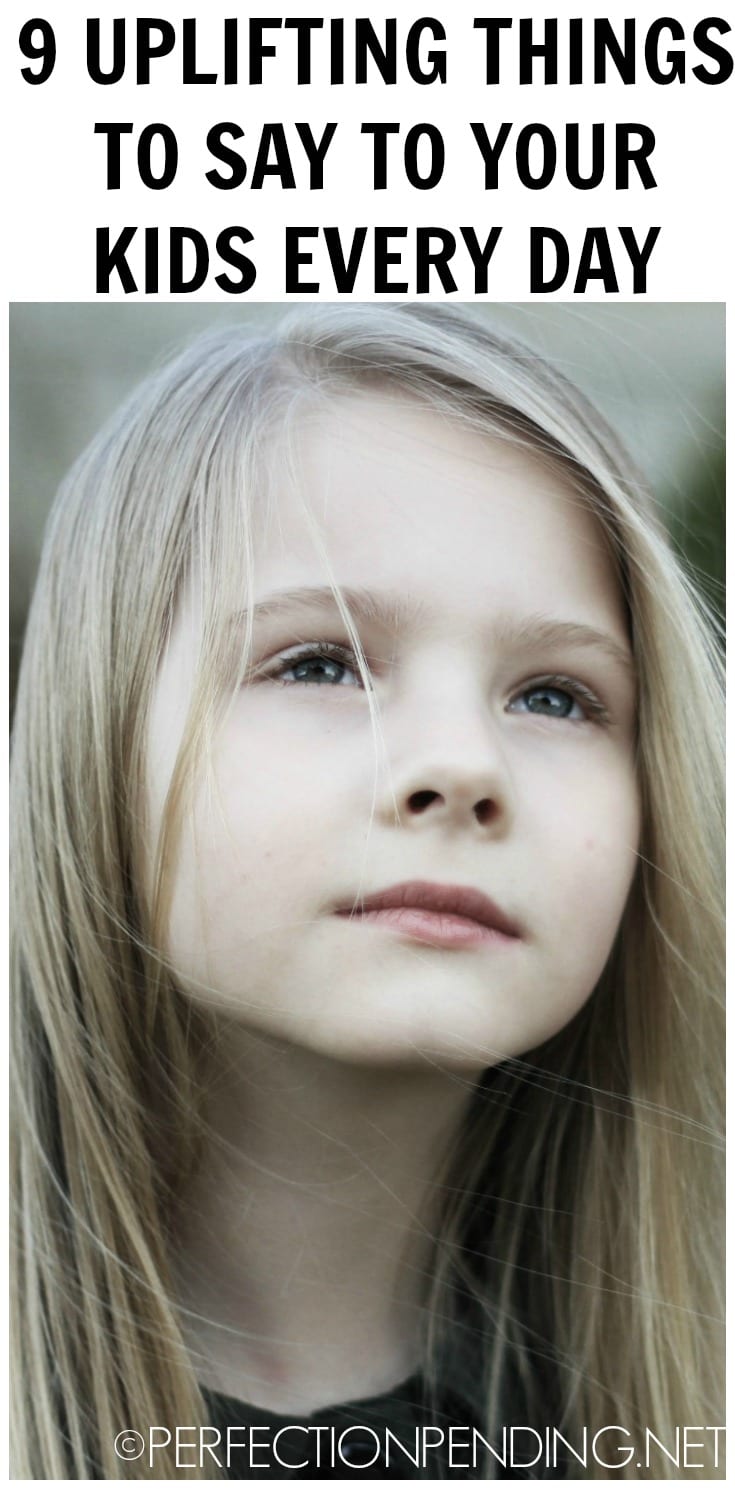 and