This post is sponsored by The Living Planet Aquarium. All opinions expressed are my own. See my full disclosure policy here. 
Yesterday, I had the chance to head down to our local aquarium. The Loveland Living Planet Aquarium is one of the coolest places in Utah to visit with kids. My only complaint is that it's not just a tiny bit closer to me. We'd probably live there if it were. And, I have a chance for you to win two tickets to the aquarium too on my Instagram page. Go check it out here.

Here's why we love the aquarium and feel like if you're headed to UT for spring break, or any time of the year, it needs to be a must stop place on your list of things to do.
There is plenty to touch. Museums are great and all, but if you can't let a kid touch something while they are looking, it isn't really an adventure is it? My kids love the pools where they can touch star fish, stingrays and sea urchins. I mean, where else can you do that? They also have frequent animal encounters in their lobby where they bring wildlife to you so you can learn more about an animal or touch it.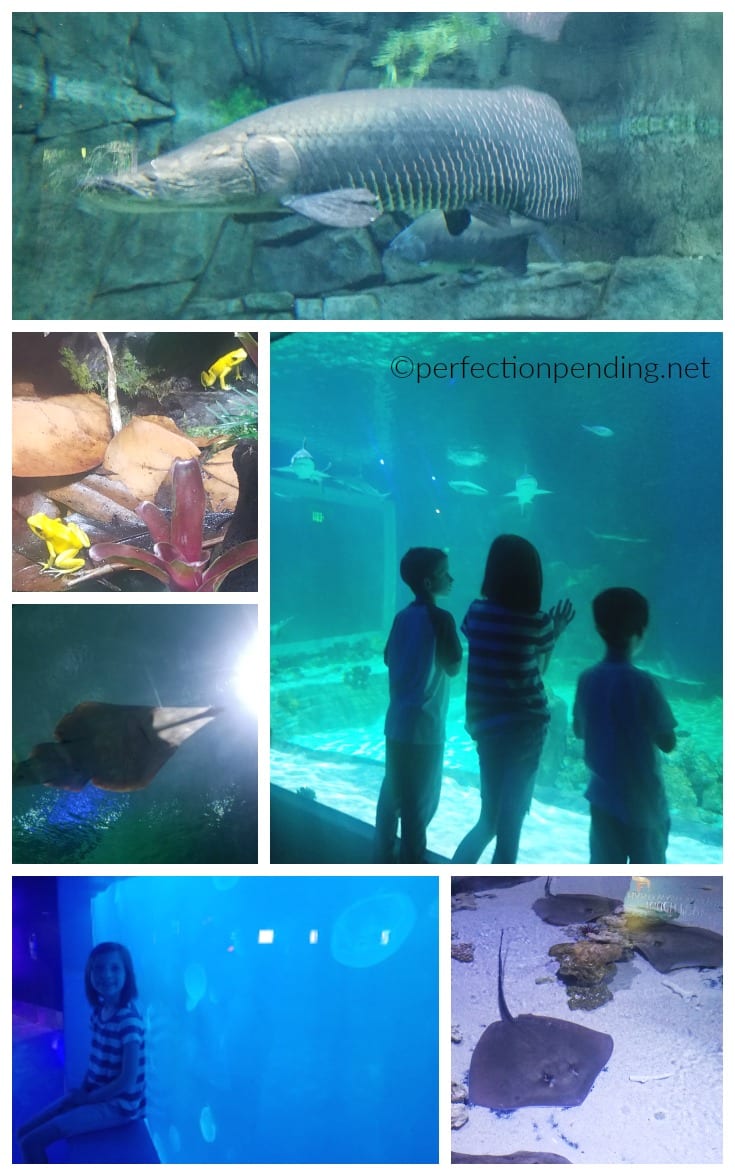 There are places to climb, run, and play. Not only are there fun statues to climb on throughout the aquarium, but in the South America room, there is a rope bridge that hangs high above the room, and you can climb across it. It's always one of the first places my kids want to stop. But, there is also a big giant boat to play in, and there is even an extra play area that is free to aquarium members, or for only $3 any kid can climb, run and play for two hours. It's like a giant indoor jungle gym for kids.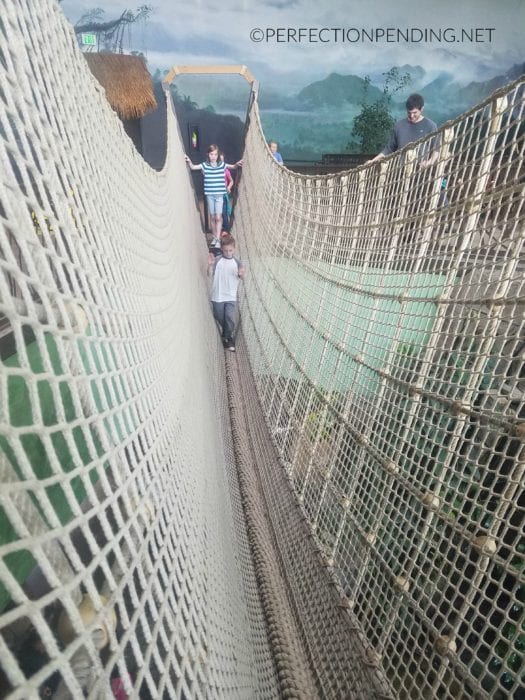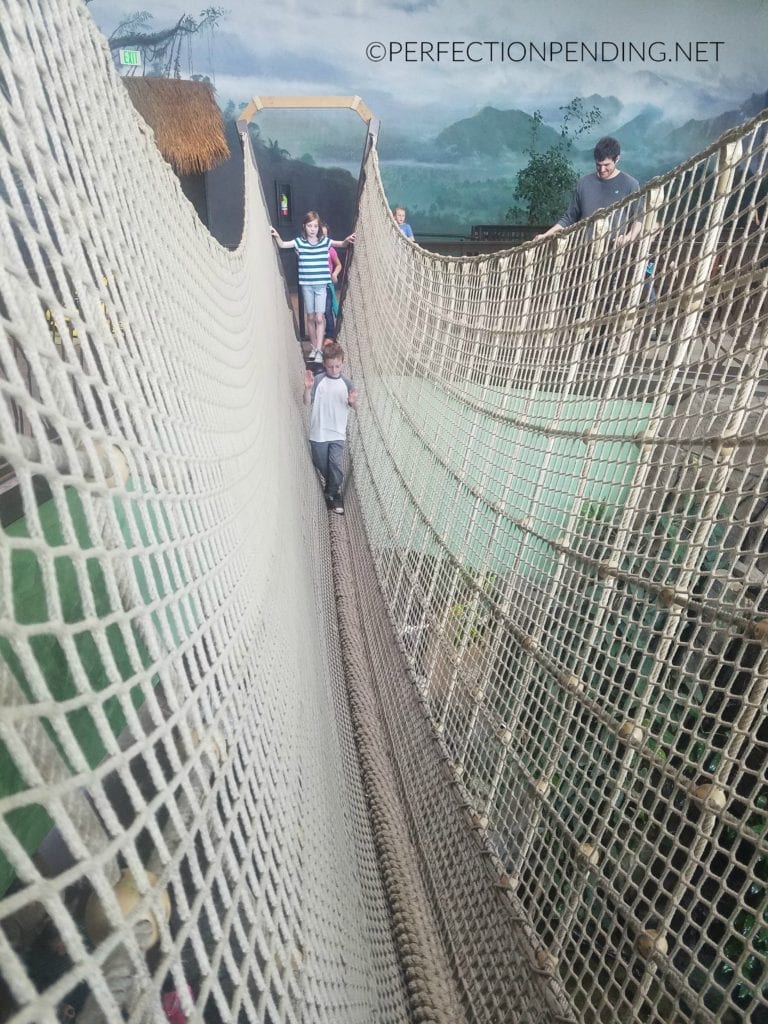 There is a TON to see. We were there 4 hours and my kids were still having a blast. This time, we made it into the 4D theatre, which is included with your pass and watched a fun movie about penguins. The kids loved the water and puffs of air that got us during the movie, and they were mesmerized learning all about penguins. I was happy to be sitting down in a dark quiet place for a few minutes, too. Every mom's dream, right?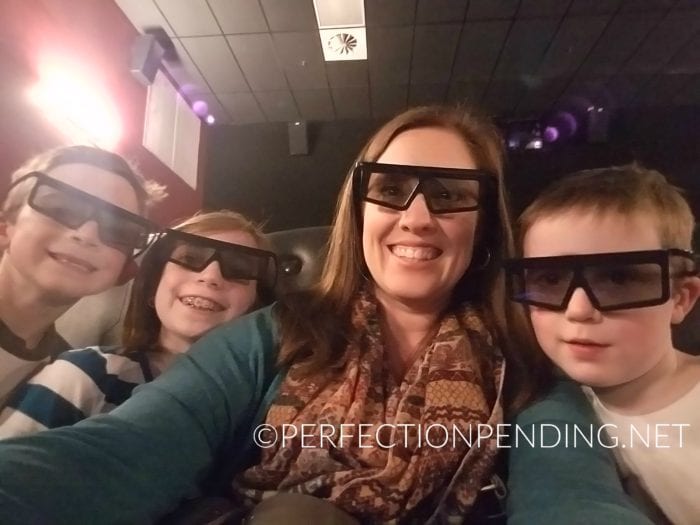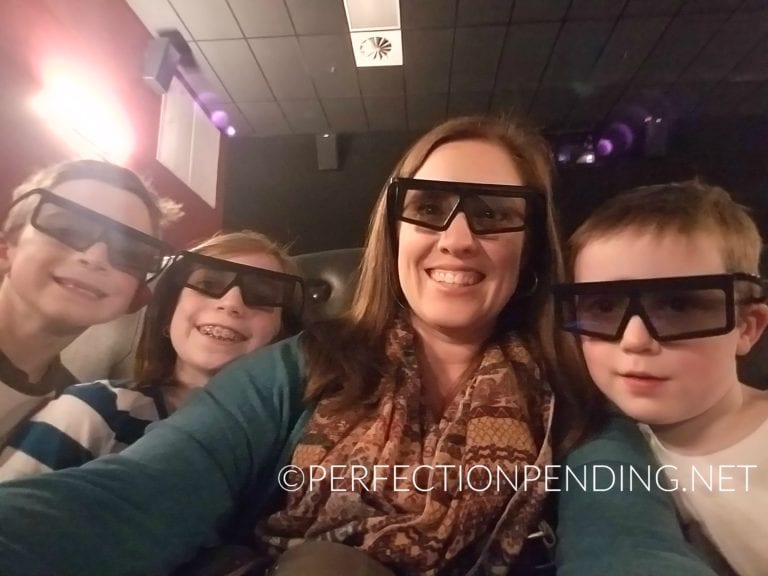 But, the aquarium has an amazing shark exhibit (it's a totally cool tunnel you walk through as the sharks swim above you), and big fish exhibit, toucans and other exotic birds, and during this trip, we got to see a Leopard too in the Southeast Asia area of the Aquarium. There are animal feedings too and they give you a schedule so you don't miss a thing. We were lucky enough to head over and see the penguins getting fed and it was so fun to see them jumping in the water and being so active!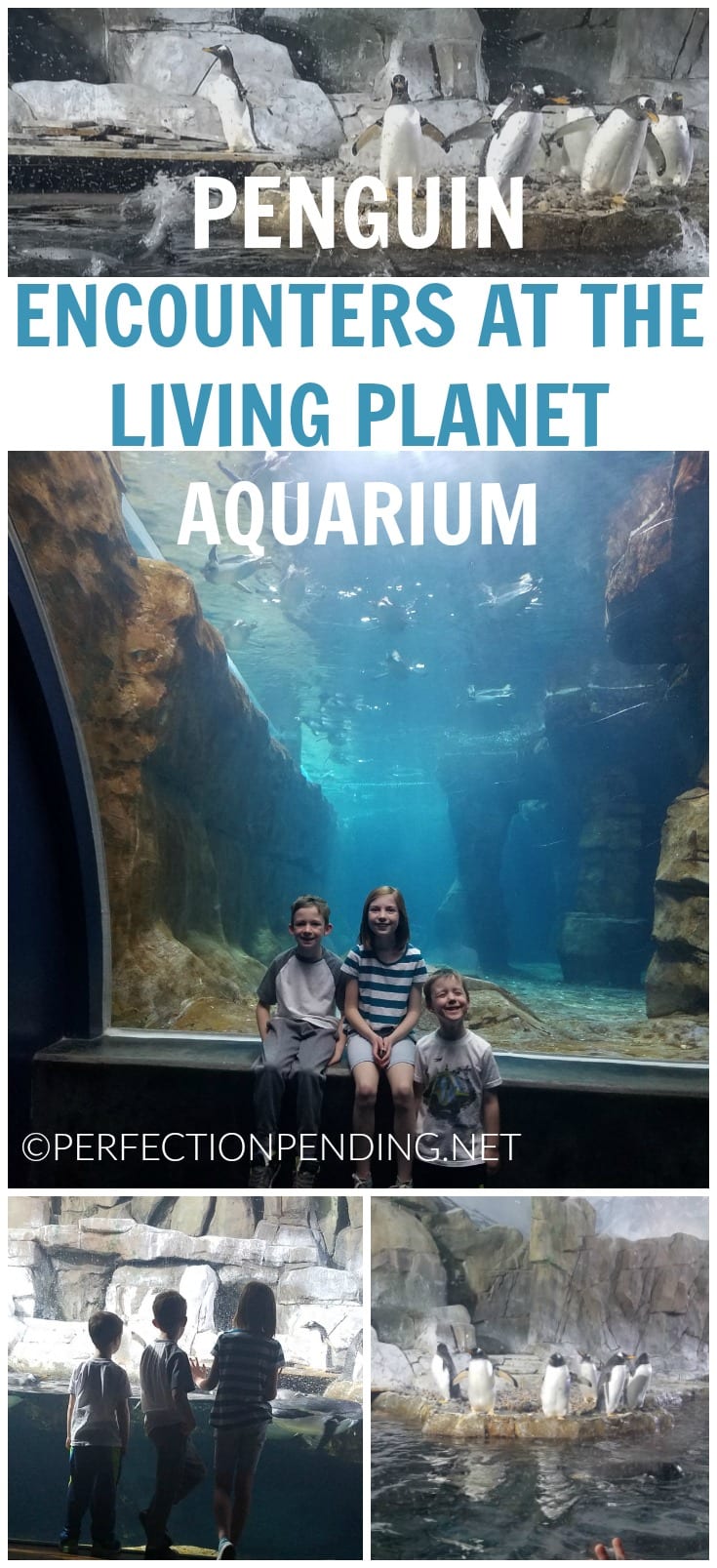 You actually learn. I noticed that everywhere we went, there were aquarium employees to answer your questions. You can read of course, but the aquarium is actually so hands on, that kids ask a lot of questions, and it's a great opportunity to teach them and learn about things yourself, too!
It's a place for birthdays and events, too. I think a birthday here would be so fun, and, so would a corporate event, or wedding reception. The building is enormous, and it seriously doesn't disappoint no matter what you decide to do there.
If you're traveling to Utah for Spring break, or just passing through, this fun destination is right off the freeway. It would even be a great place to stop on a long road trip and let the kids get their wiggles out. We loved it, and will definitely go back again and again. Make sure to stop by my Instagram page and enter to win two tickets for your family!