This post contains affiliate links, see my full disclosure policy here. 
I love a quick and easy craft idea that I can do with my kids to celebrate the holidays, and this Easy Popsicle Stick Bunny Craft for Kids is perfect for Easter. The best part is, if you're into crafts at all, you've probably got most of this stuff on hand, already!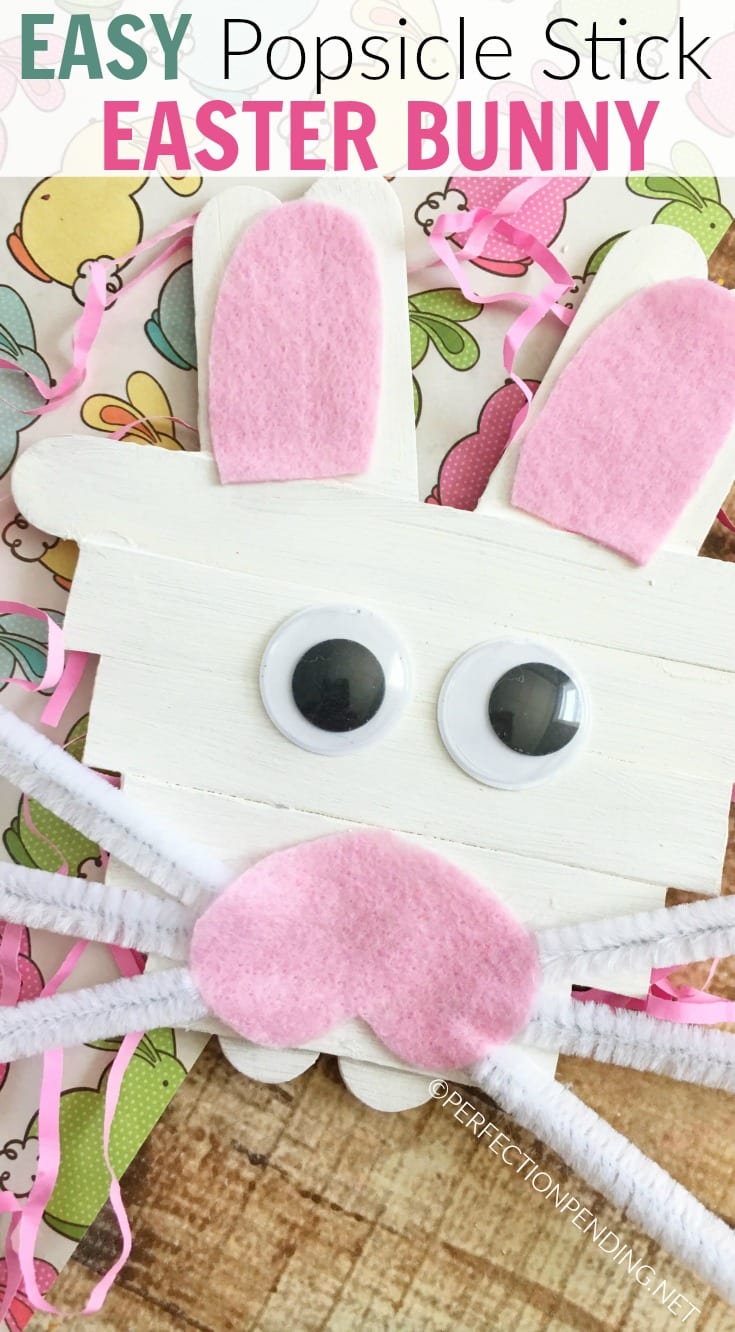 Here's what you need:
White pipe cleaners
Hot glue/hot glue gun
Scissors
Paint brush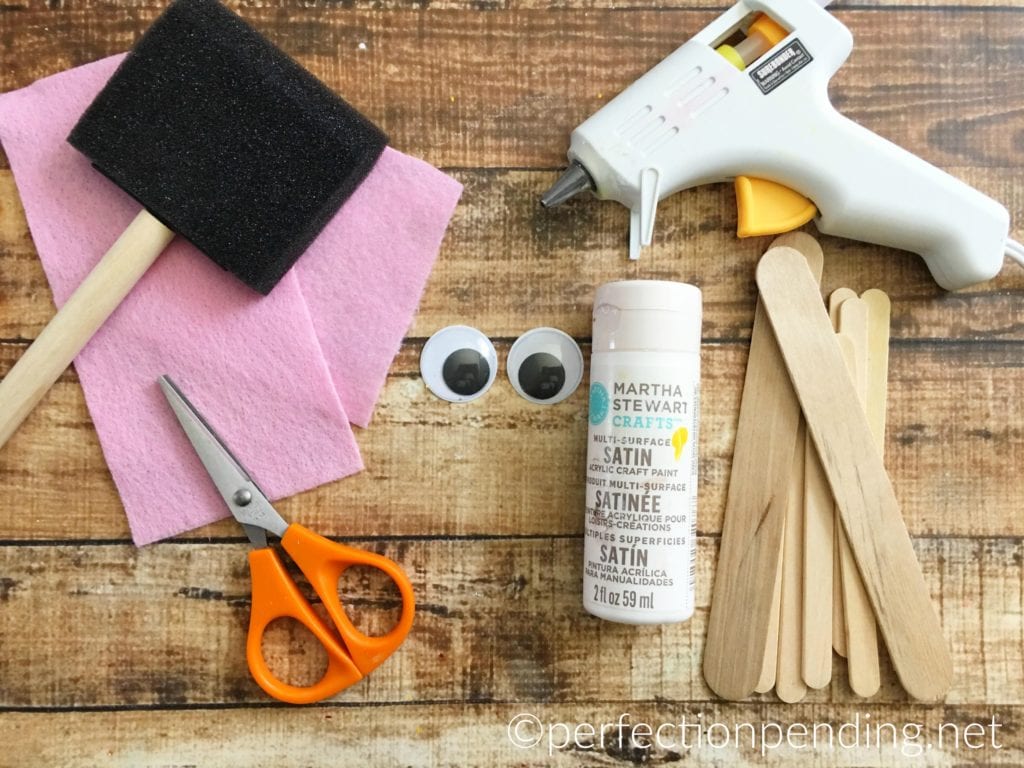 And, this is a craft that even the little littles will like doing. Because what kid doesn't like googly eyes?
Here are the directions for this fun popsicle stick easter bunny craft:
1. Place two jumbo craft sticks vertically into the shape of a V and glue another horizontally across the top leaving two bunny like ears sticking up like pictured.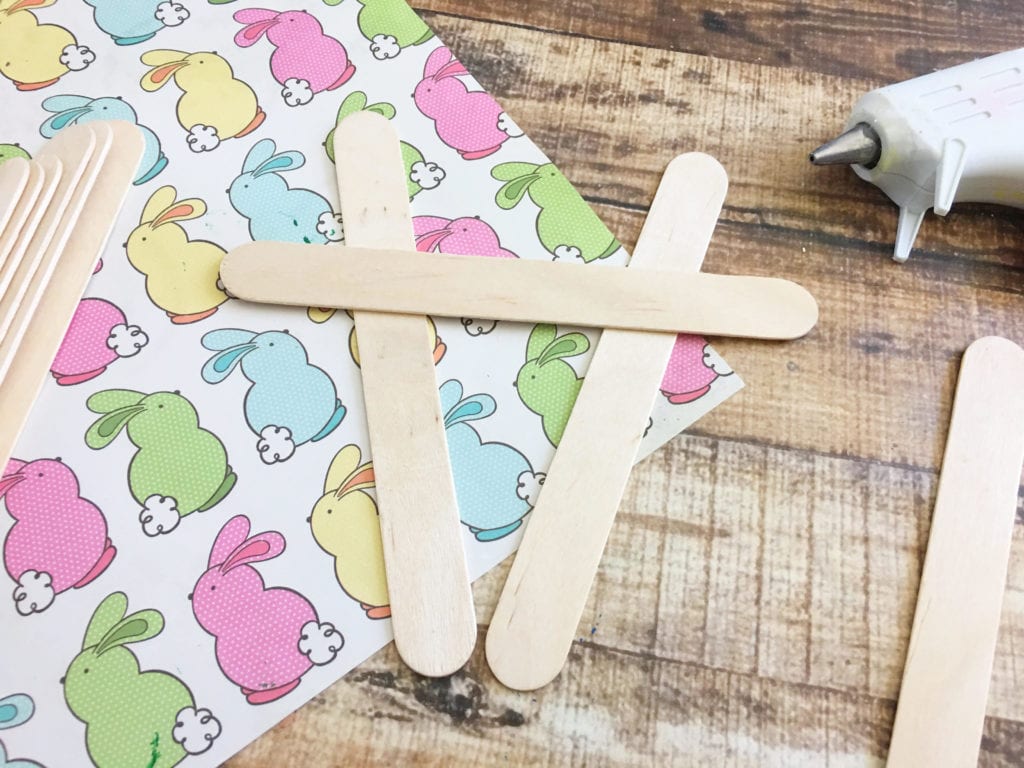 2. Cut the ends of a fourth craft stick carefully with scissors and glue in under the first.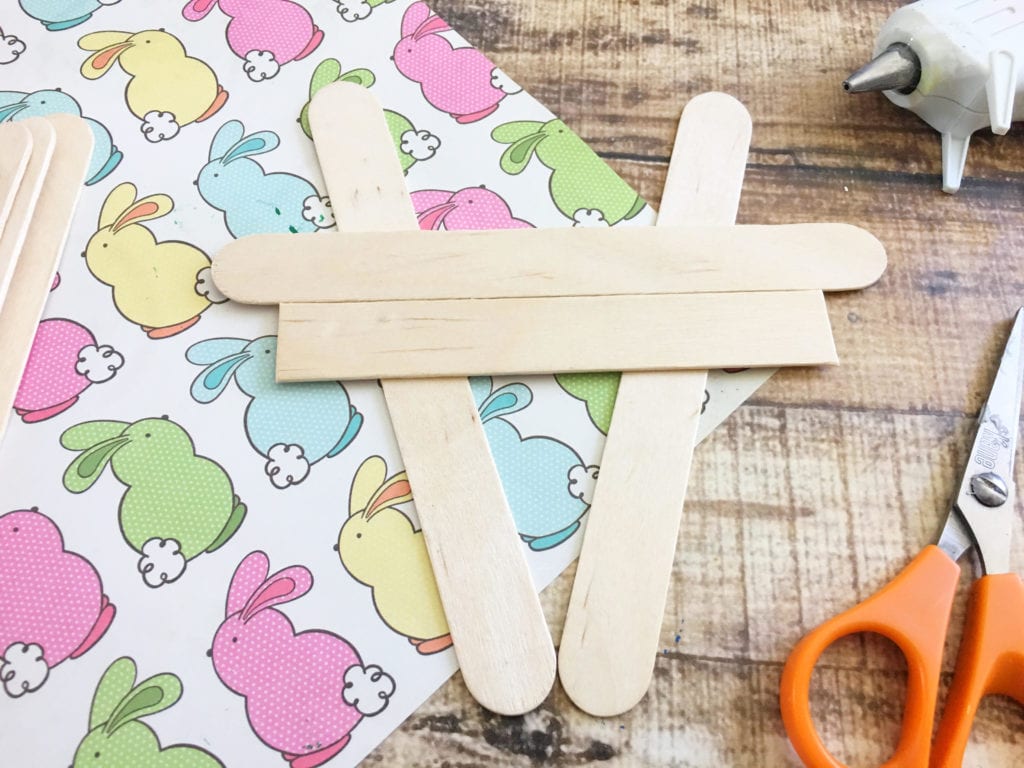 3. Repeat step two, making each stick slightly smaller until you reach the bottom (leave a little space for those bunny teeth sticking out the bottom).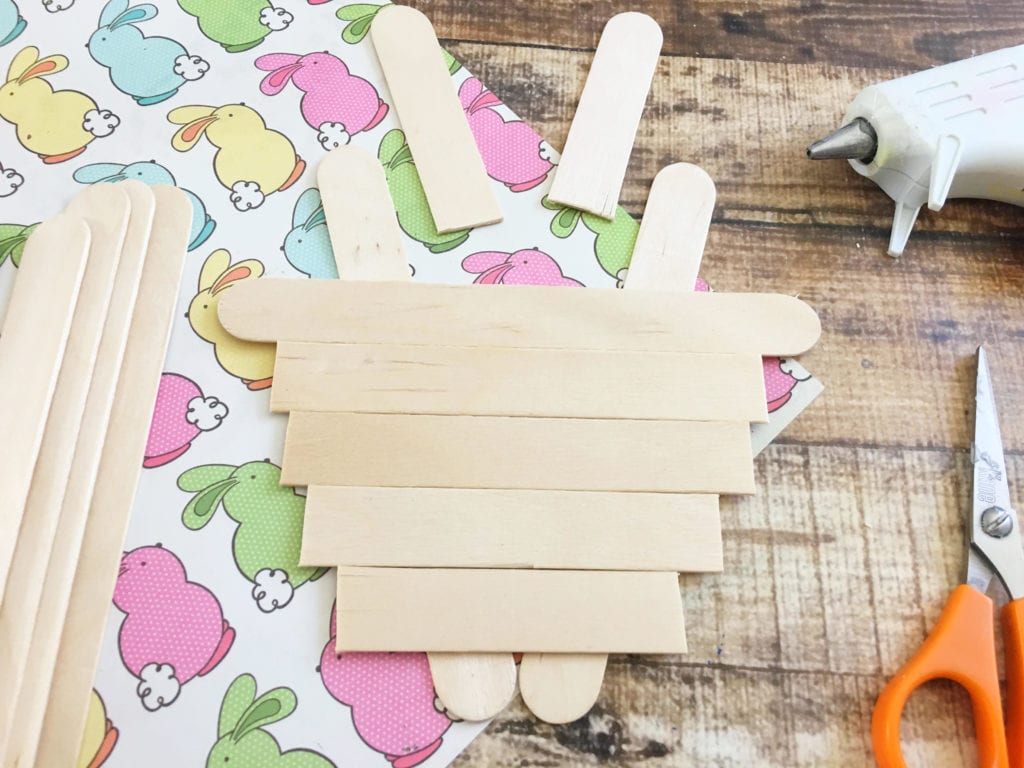 4. Now cut a craft stick in half and glue to the back next to the other "ears".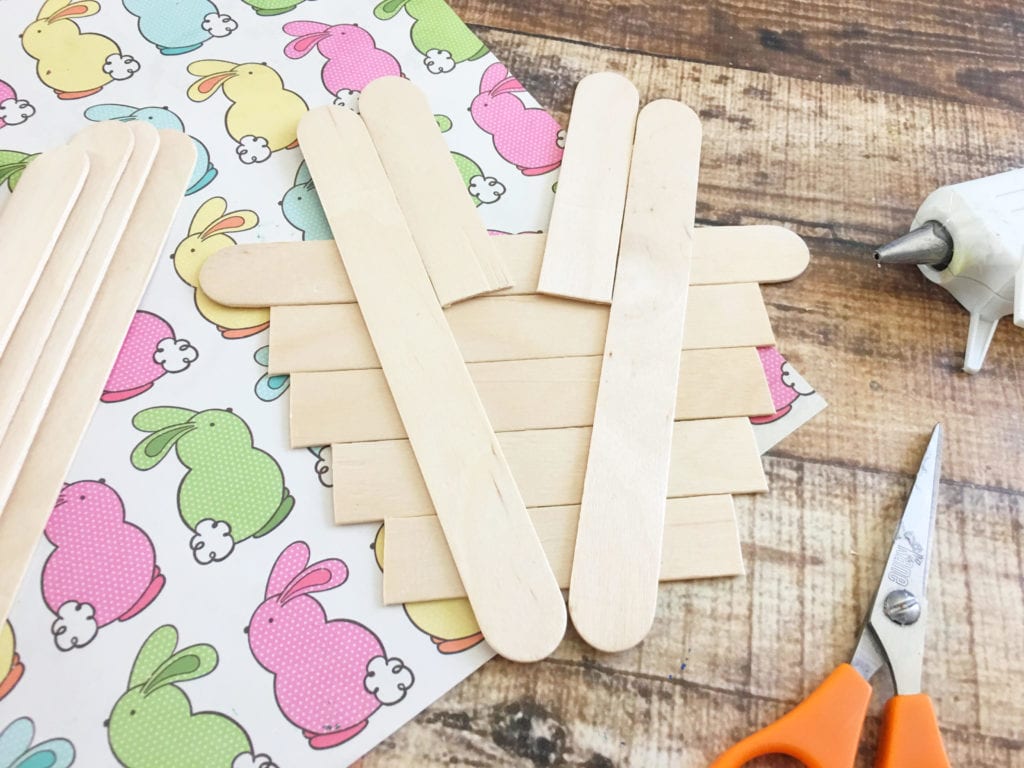 5. Paint your craft stick bunny white and let dry.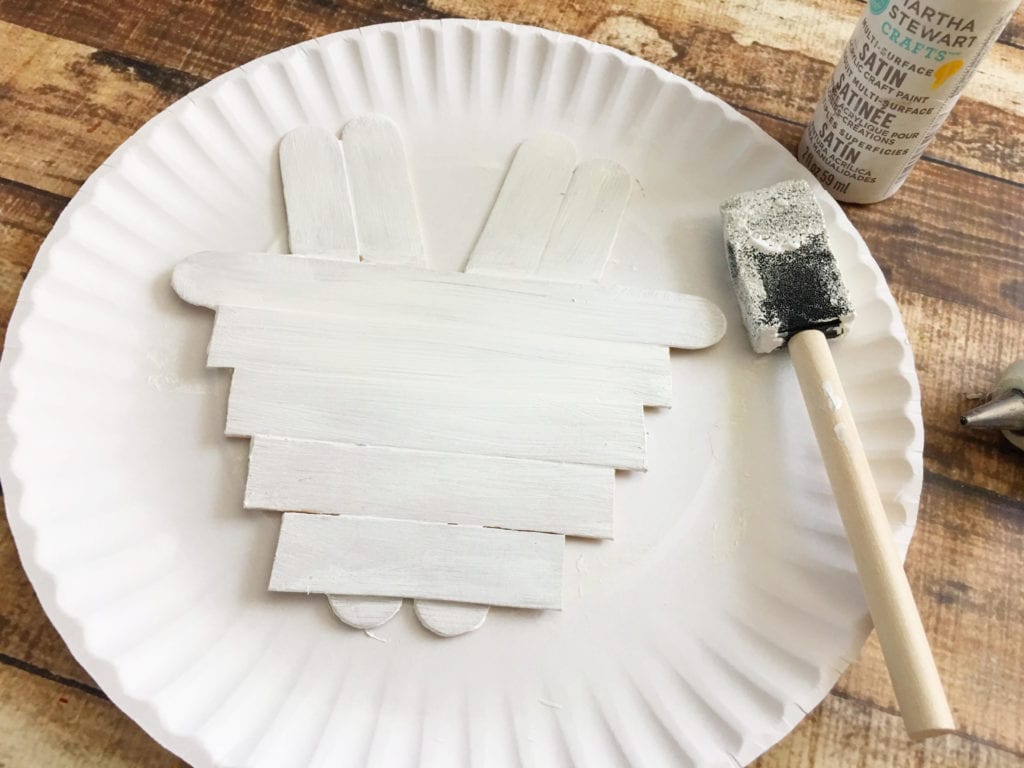 6. Glue two googly eyes onto the center of the bunnies face.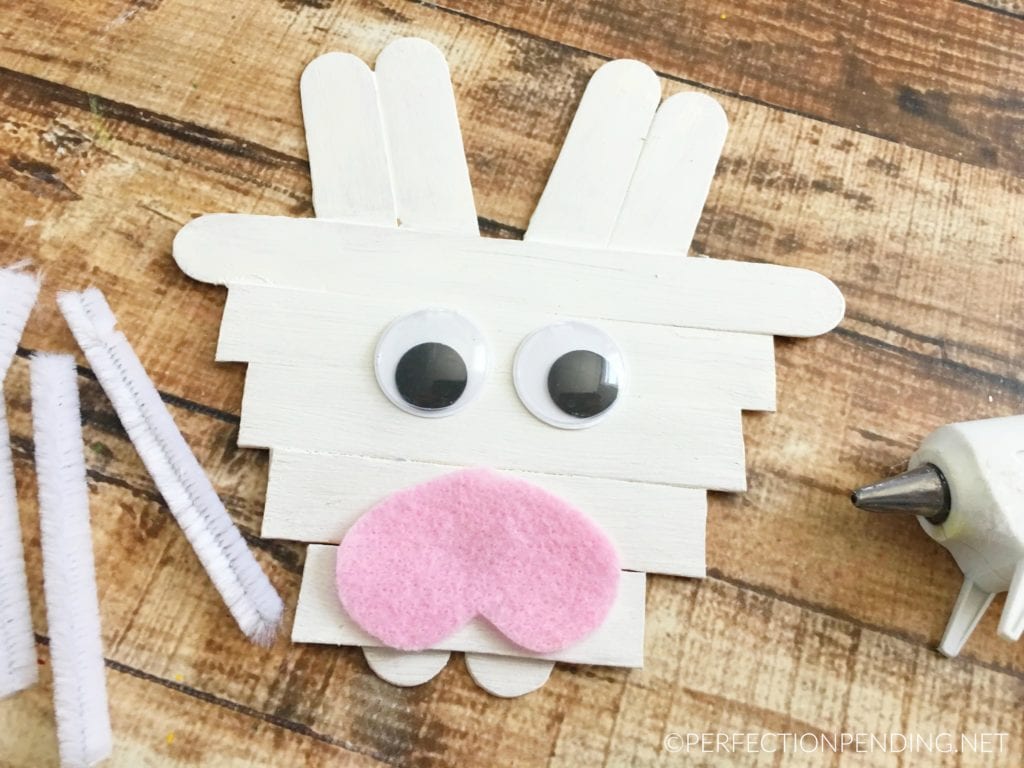 7. Then cut light pink half oval felt ears out to fit in the craft stick ears and a felt heart out and glue the ears to the top sticks and the heart upside down to the bottom.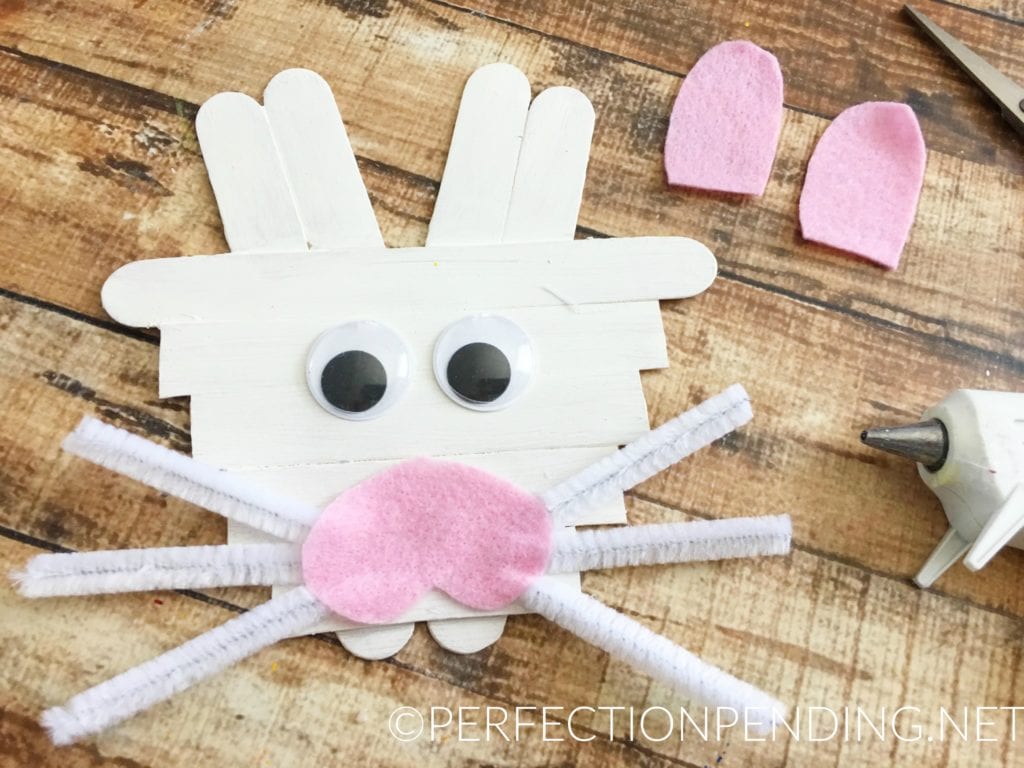 8. Cut out 6-3″ pipe cleaners and glue three onto each side of the heart nose.
And, that's it! You're done! I think these would be so fun to do for an Easter party, or just for a fun craft time with mom at home.