It's a problem, it's true. Pumpkin flavored food is EVERYWHERE.
People love to make fun of pumpkin while they secretly stuff their faces with it. And, drink it down by the millions at their local starbucks.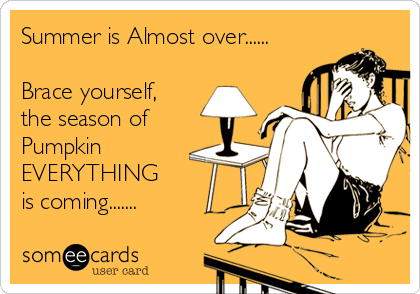 Pinterest LOVES pumpkin. Heck, I love pumpkin. Frankly, if you don't love pumpkin (and I know some of you are out there) then I get why it's annoying. All the cool kids (or hypocrites sipping on their pumpkin spice lattes) are mocking pumpkin these days.
But, for the rest of you that love it…you have to admit you salivate just a little when you hear the words, pumpkin flavored ….
But, I have found that there are far too many other foods and food posts that scare me a lot more than pumpkin season. When it comes to food, recipes, and pinterest, there is a lot to be worried about. There are many foods lurking out there that are down right spooky, creepy, and disgusting. Why pick on pumpkin? Here are 25 foods that bother me more than pumpkin spiced flavored anything.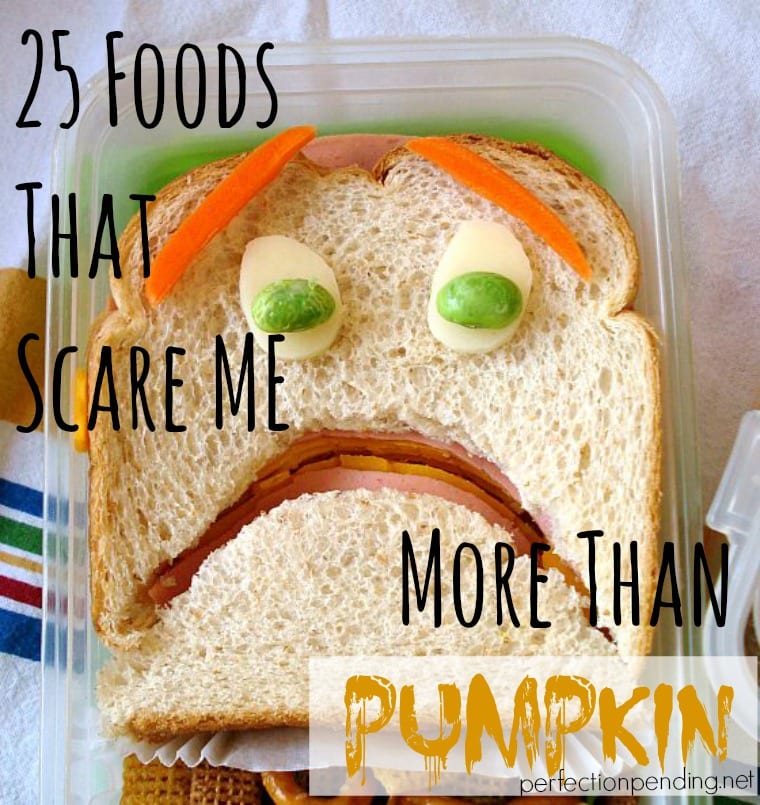 photo credit: Sakurako Kitsa via photopin cc (text added for purpose of this post)

1. Lunch Box Food Art.
2. Brussel Sprouts.
3. Mushrooms.
4. Lima Beans.
5. Food from my daughter's lunchbox three days later.
6. Candy Corn Flavored Everything.
7. Weird Flavored Oreos. (Fruit punch? Seriously?)
8. Food with eyeballs.
9. Vagina Cupcakes.
10. Food I catch in my hands when it comes back up.
11. Food made out of Kool-Aid.
12. Anatomically Correct Food. (See Vagina Cupcakes)
14. Pinterest food fails.
15. Food stuck in my teeth.
16. Peep recipes.
17. Food kids help make.
19. Weird shaped baby carrots.
20. Undercooked bacon.
21. Food from Taco Bell.
22. Pumpkins carved to look like they're puking.
23. Food that has been in the back of my fridge for too long.
24. Food I find in weird places in my house and car.
25. Food I have to cook.
So, let's quit being scared of pumpkin flavored stuff, and just embrace the fact, that it's amazing and delicious. There are plenty of other foods to be worried about, and frankly, a little scared of.
And, just in case you're secretly looking for the perfect pumpkin cookie recipe…I've got it for you here. You're welcome.