Every once in a while, I like to share recipes on my blog. Because I really do like to cook. And, I've had a few recipes that have been pinned a few times, which brings traffic to my blog. Win win, right?
But, today, as I was attempting to photograph another food item for another recipe share, I decided I could never become a food blogger. Like, EVER.
Here are the reasons why.
1. I like to eat food more than take pictures of it. Try photographing your food. Sounds simple enough, right? WRONG. Food can look disgusting if not taken with the right lighting. Take this delicious Tex-Mex meal that tasted SOOO good. I was enjoying this meal at one of my favorite restaurants on my last trip to Texas. I decided to send a picture to my husband to make him jealous. This is what it looked like.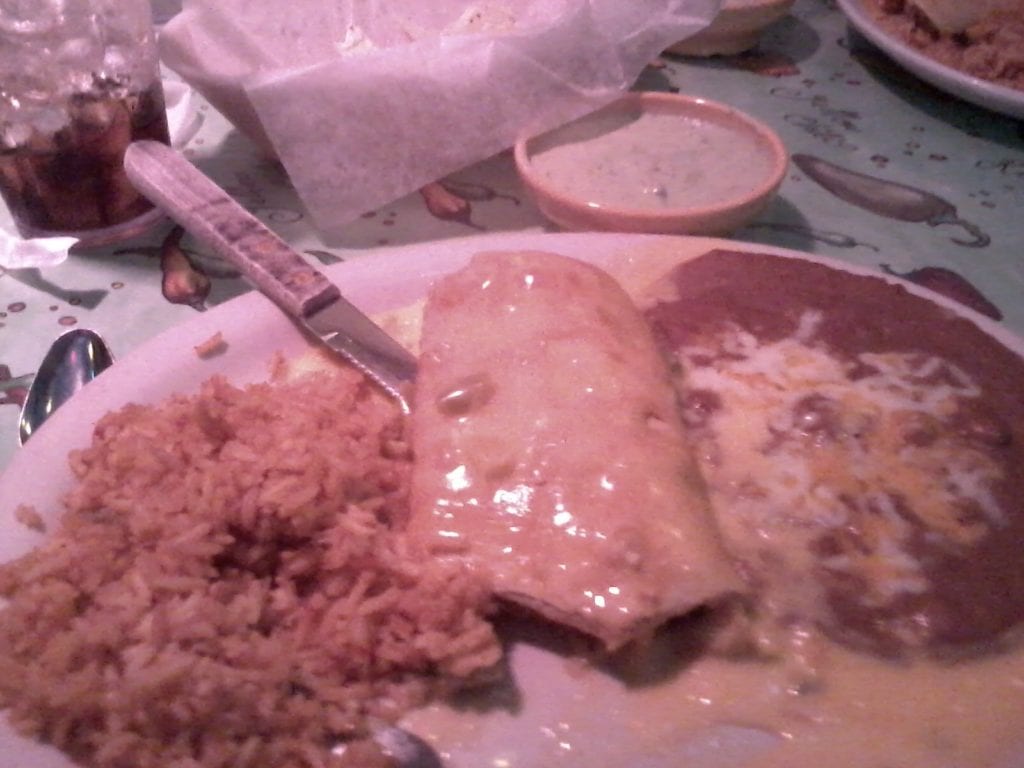 Cat food. It looks a little bit like cat food.
2. I have a family to feed. I'm sure food bloggers feed their families too. But, when? Do they make dinner at 2 pm to get the right lighting for their picture? Or, do they cook at 10 am when their kids are in school so they don't have little ones under their feet? They must actually re-heat their meals when they cook them at some other time, because my children definitely aren't going to allow me a few extra minutes to take step-by-step pictures of the process. They are weeping under my feet declaring how hungry they are and there definitely isn't time for waiting for the right lighting, or to show someone how to chop the broccoli just right.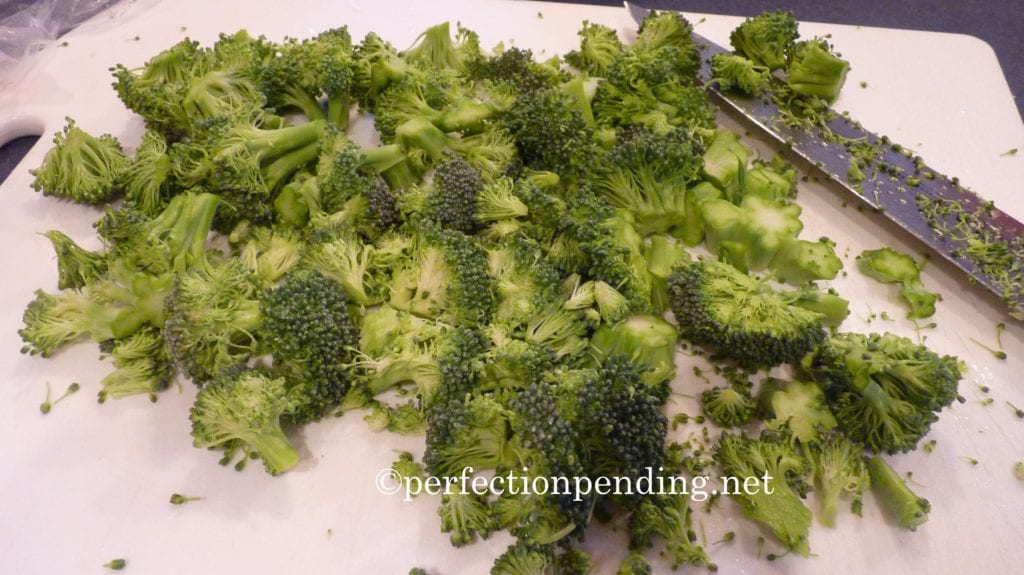 3. I'm not good at action shots. I swear food bloggers must have an extra arm, or 4 hands, or be ambidextrous. Today, I tried to attempt a picture of a chip dipping into a dip, and got the dip all over my lens. It takes skills to do those action shots. And, food blogging requires action shots.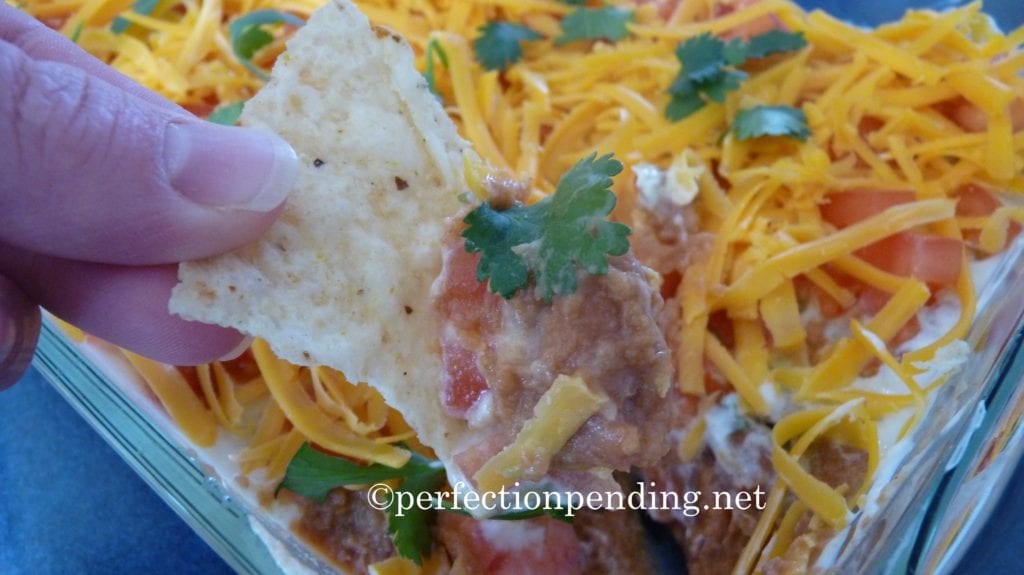 And manicures. Food blogging definitely requires manicures.
4. I'm not creative. I can follow a recipe most of the time. But, invent them? Forget it. That takes some serious talent. I've invented one or two that I can think of that have been a success over and over again in our family, but I think re-posting those every week wouldn't build an audience that quickly. I did make this layered dip today that I thought was good. But, it's SO not creative. I'll share it anyway. It almost made it to a 7 layer dip, but ended up at 6. See? A food blogger fail.
PS-This is the recipe I was trying to photograph to get an "action shot" of the chip dipping above.
Un-Original 6 Layer Dip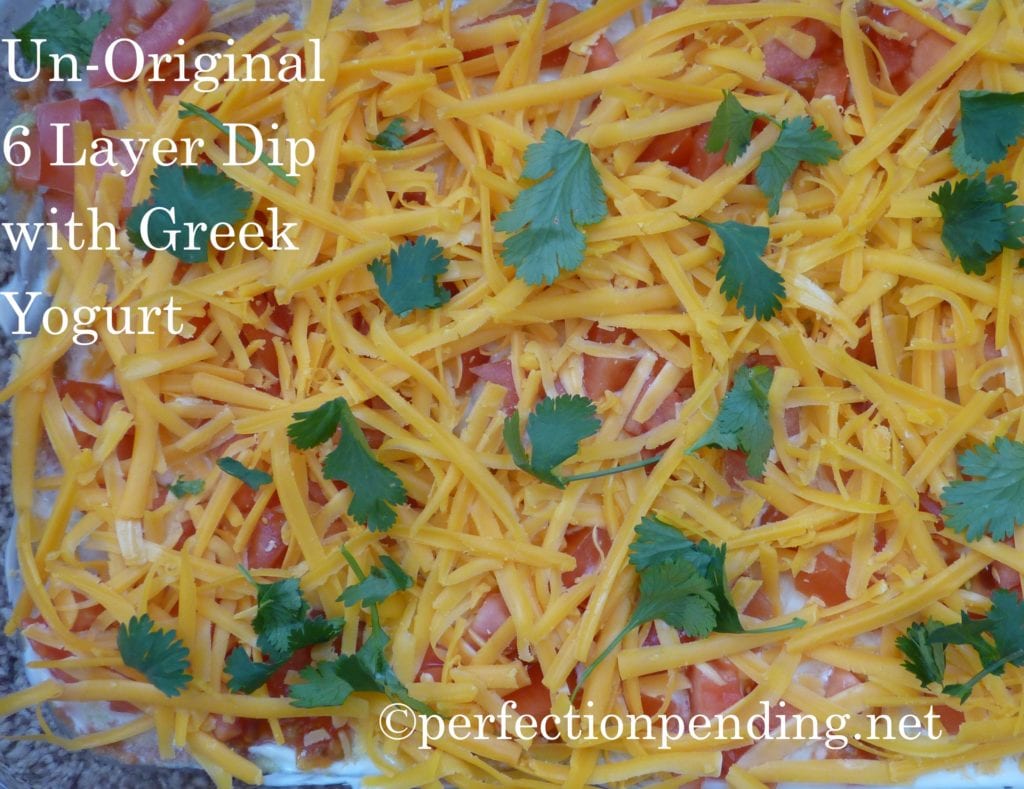 Ingredients
One can green chili refriend beans
1 large avocado smashed, add lemon and salt to taste
Chobani Plain Greek Yogurt
2 Tomatoes Diced
Cheddar Cheese, Grated
Cilantro to Garnish
Layer ingredients in order. Eat with chips. DUH!
5. Food is not meant to be pretty, it's meant to be eaten. For the most part, this is my motto in the kitchen.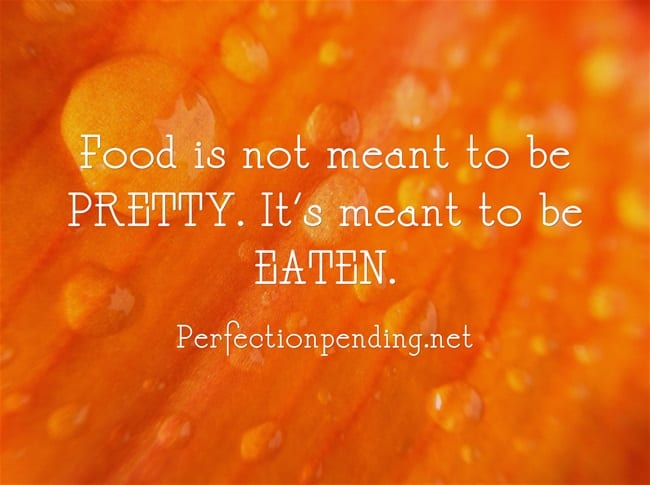 So what if it doesn't look good, it's the taste that matters!! But, for blogging purposes, it has to look good too. I had this lentil curry soup recipe that tasted SO good, but looked so not good. I'm sure there is a way to make it look good with an extra cool camera, or photoshop skills (both of which I don't have), but who has the time, or money, for that? Not me. I'm lucky if it is luke warm by the time it hits my mouth.
Honestly, my hat is off to you, food bloggers. I wish I could be you. I do. Your blogs look so pretty, and I'm sure pinterest is your best friend as it drives hundreds, maybe even thousands, to your blogs because people like me are all pinning….hoping….wishing that we could create pretty meals like you. But, I've come to terms with the fact that I can't. You work hard, and for that, I guess you deserve all the traffic. Keep it up, because I will keep pinning your hard work. And, eating it too.