Kids are sponges. Everyone confirms it – pediatricians, teachers, and parents. Let one bad word slip, and you'll spend weeks eradicating it from your toddler's vocabulary. But instead of focusing on things that you don't want them to repeat, how about focusing on things you do want them to internalize? There are many things we can say to our kids that are true, encouraging, positive, and helpful to their growth as little humans. Here are 9 uplifting things to say to your kids every day: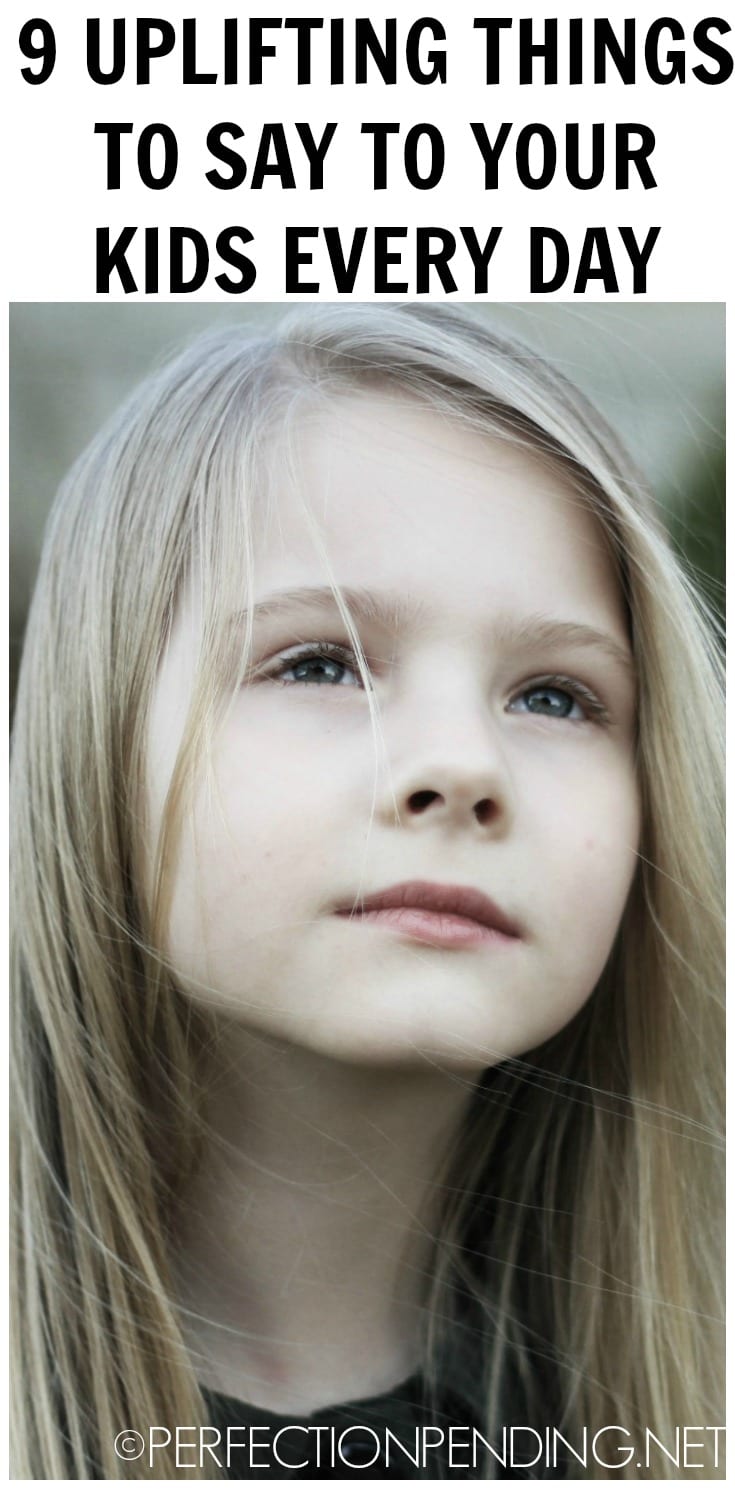 You are kind. Even if your kid doesn't have many kind things they do in a day, find one. Once they hear that they are kind, and can be kind, it makes them want to be kind a little more.
I am thankful for you. Never let a day go by where your kid doesn't hear that you're thankful for them. We often tell them we love them, but being thankful for them takes it one step farther, into the realm of being glad that they're right there with you.
I love you even when/though… This is one I most often say to my daughter. She gets her feelings hurt easily, especially when she's in trouble, so I try to remind her as we talk about whatever she did wrong (or whatever mistake she made) that I love her even though she made that wrong choice, etc. It's because I love her that I try to help her make the right choices. Examples: I love you even though you upset me, even though you hurt your brother, even when you are angry.
What you just said made me feel… I like to use this one as a positive reinforcement most often, but sometimes the opposite way is necessary, too. It's often a great conversation starter! Examples: When you said you liked the dinner I made, I felt happy that I could make food you enjoyed! Or, when you told me to go away, it made me feel like you were mad at me. Is that what's going on?
I love it when you… Telling your kids you love them is obviously important. But what's just as important is letting them know specific things you love about them. Make sure to focus on lots of different qualities, and not just their physical traits, either. Examples: I love it when you give me hugs without me asking, when you say something nice to your sister, when you ask me to spend time with you, etc.
You are helpful when… My kids are still young enough to love helping me. So to encourage that part of them, I try to communicate to them the things they do without me asking that are helpful. Examples: Putting away toys, making the bed, bringing dirty laundry to the right place.
You make me proud. No matter what the reason is, let them know when you're proud of them. Big things or little things, things they did because they were planned out, or even things they didn't even know they did. It's important that they know you are proud of them when they make good choices or do kind things.
Tell me more about that. Letting your child know that you care about what they have to say, and what's going on in their lives is important. It also helps them learn how to communicate with you (and other adults!) when you let them tell their stories and talk about their feelings.
Yes. Find at least one thing you can say "yes" to each day – reading a book together, having an extra snuggle, playing a game, or eating ice cream after dinner. Being able to tell them "yes" as often as you can creates positivity, and you'll both have fun spending more quality time just being with each other.
Just a little bit of pouring love and life into your little one goes a long way. A few words spoken to them in truth and in love can really make a difference in your relationship and in their lives.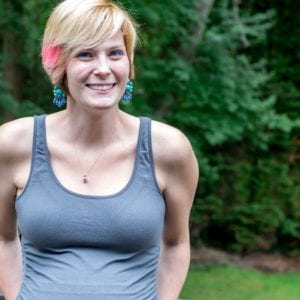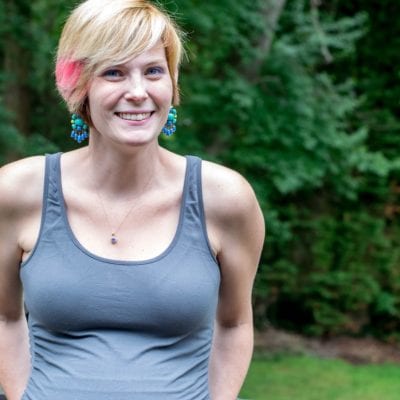 Whitney Hsu is a wife, mom of three under 5, Jesus follower, worship leader, and writer. She writes about her journey, praying and laughing through motherhood at her blog, We're Only Hsuman. You can follow her on Facebook, or find her on Twitter or Instagram, @OnlyHsuman.
***
If you liked Whitney's post, you might also like my post 15 Things To Do Every Day To Show Your Kids You Love Them.