Mom style. It's not exactly my forte. I consider it a good day if make-up is applied, and an excellent day if I have the energy to blow dry my hair.
I will never forget the time when I was really in the trenches, and applied a full face of make-up. When I emerged my tiny 2 year old at the time said, "Church day?" Because the only time I applied make-up was Sunday.
Yes, we know not to wear "mom jeans" anymore, but style when you're a mom is so much more complicated than that.
My latest meme proved that moms have good days, and we definitely have bad days.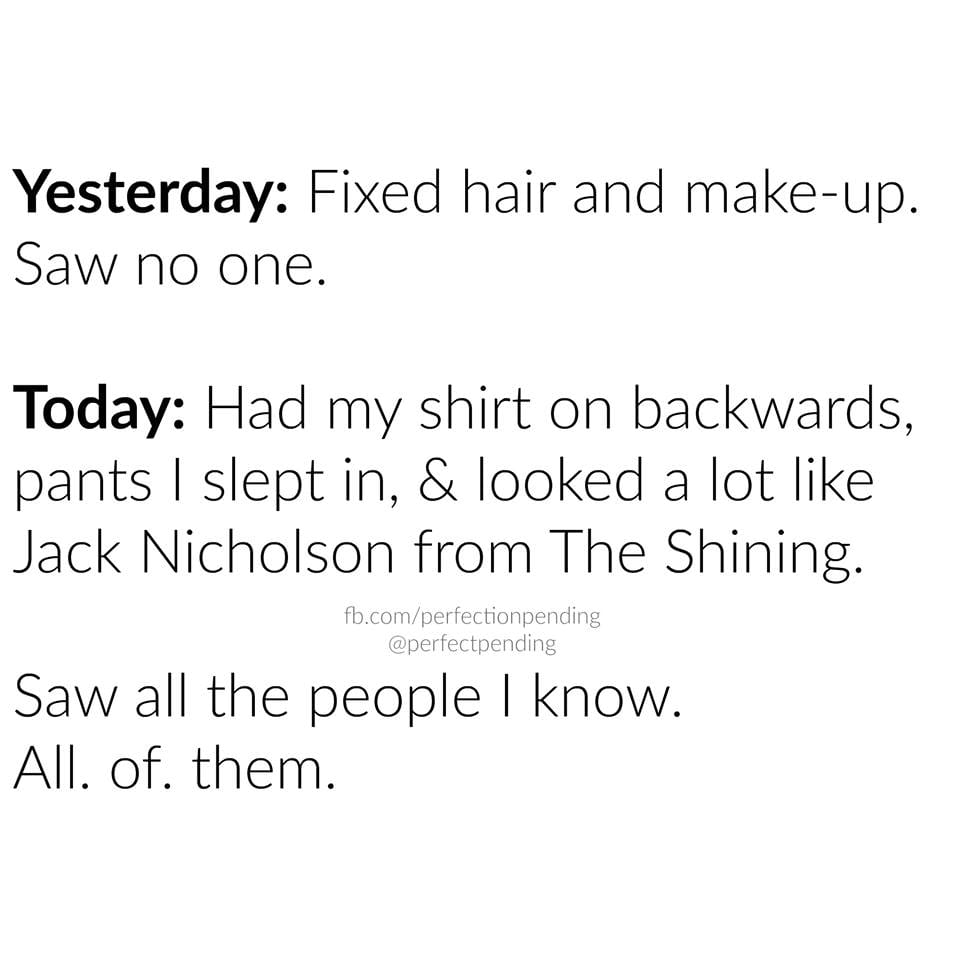 Apparently, we're all walking around looking like Jack Nicholson half the time. But, that's OK. We're still moms getting crap done.
But, if you're feeling like your sense of mom style is lacking, you're not alone.
Here are some memes that will prove that to you. Click on the memes to share them from the original source.