I haven't been sleeping great lately. I'm waking up really early, and then lying in bed unable to stop my mind.
So, I pick up my phone and started scrolling through those adorably pesky photos that FB puts up to remind you of things that happened on that day three years ago, or four or five or six.
I LOVE looking at them. But, I can't help but feel a pain in my heart every time I see my kids younger than they are now.
Were they really that little?
Did I enjoy that phase enough?
It's a good start to my day to see those old photos- to remind me to treasure the little things, and live in the moment.
This photo is from when I captured a moment I wanted to remember. I had my eyes open that day. It wasn't a perfect day, but I wanted to remember that moment of the sun setting, and my boy riding his scooter down the sidewalk wearing a fedora.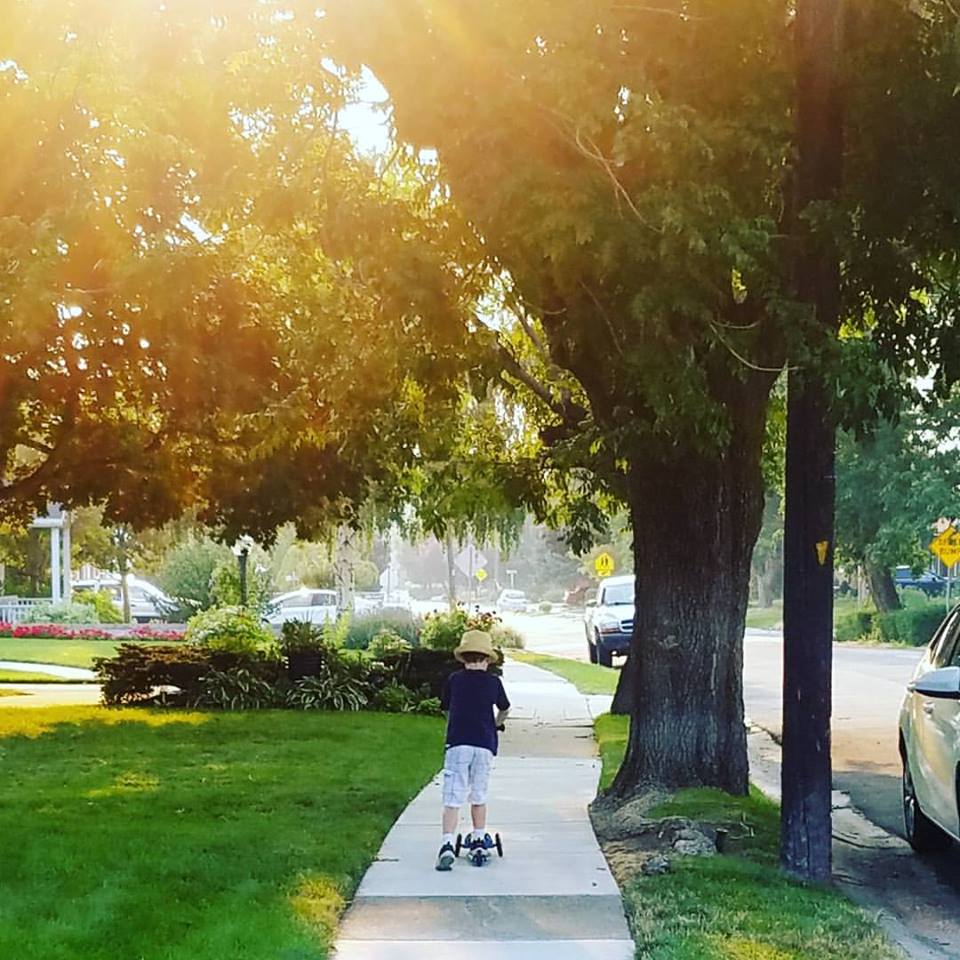 Not every day is beautiful though like those Facebook memories. Somehow the weight of the daily to-dos inevitably creep in and start pushing me down. I start to feel heavy. I start to feel burdened. I start to feel rushed by all there is to do. I start to close my eyes again to this experience of being a mother.
Today just didn't go how I wanted it to. I seemed to keep trying to accomplish things, and kept chasing after something to make me happy like this moment in this photo.
I had a brief moment at dinner where the kids and I were talking and happy and we were all making eye contact, which is apparently a thing moms in 2017 have to practice now (totally guilty). Ridiculous I know. But, when I think back on this not super great, not super memorable day, dinner with my three littles is a highlight.
Then the bedtime routine came. Crying happened. Kids started fighting. No one was listening. You know, the usual. And, I started to lose sight again of the good stuff.
But, something I need to remember is that it's just a day. It's a day that doesn't define who I am as a mother. One day doesn't make or break me on the scale of am I doing enough or not. One day doesn't ruin my kids. One day doesn't guarantee that they are going to end up in therapy because I yelled.
Just the same, one day can't fix everything either. So, motherhood is a thing that's too complicated to define by just one day.
This life, this mothering thing is made up of lots and lots of days. Lots and lots of memories. Lots and lots of hugs and kisses and I love you's. Lots of tears. Lots of laughs. It's made up of lots of things that prove that we're doing enough. We're enjoying it enough. That it is ALL enough.
So, if you had a rough day today like I did, remember that one day doesn't ruin things. Today doesn't define who you are or are not as a mother. It's just a day. And, put all the days together, and you'll end up back at those happy memories in your newsfeed and be reminded that yes, you are enough. It is all enough. You're doing a good job, and everyone is just fine. 
***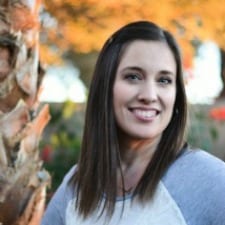 Meredith Ethington is the founder and creator of Perfection Pending, and has been blogging for over 10 years. She is a mom to three, and is desperately trying to help her kids understand sarcasm, and her need for personal space. She recently turned Perfection Pending into a contributor site to share the voices of all the fellow moms she admires. She is a freelance writer for sites like Scary Mommy, Babble, Huffington Post, and Momtastic. Follow her on Facebook, Instagram, and Twitter where she loves to laugh at herself and admit that while parenting is the best thing ever, it's also the hardest job on earth.