We all know a picky eater or two and we all know that coming up with lunchbox ideas for the picky eater can feel really frustrating.
It can be very challenging to come up with lunch box ideas for the picky eater, but it's not at all impossible.
In fact, with a little planning, you can make packing lunch for your picky eater as simple and quick as any other packed lunch. Here are a few suggestions: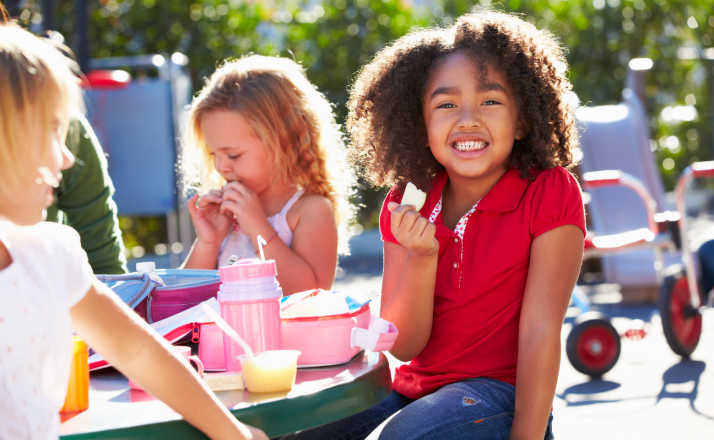 Pack Lunchbox Leftovers for Your Picky Eater
If your kid is picky at lunch, they are definitely picky at dinner, too. But if you make a great kid-friendly meal the night before, the leftovers can be packed the next day for your child to enjoy again!
Here are some tried and true ideas:
20+ Healthy Slow Cooker Dinners – Super Healthy Kids
Chicken Taco Bento Box – Thrifty Jinxy
Turkey Wraps – Super Healthy Kids
Easy 10 Minute Kid-Friendly Pizza Bake – Perfection Pending
Be Sneaky in the way you pack their lunchbox
Another great way of helping a picky eater get in some healthy foods is to be sneaky. Add secret vegetables to foods you know they already eat. Muffins, macaroni and cheese, and other kid staples are perfect for hiding things.
Get the right tools to make lunch more fun for the picky eater with these products:
This post contains Amazon affiliate links. If you click on a link, I may receive a commission. See my full disclosure policy here.
Grab a fun lunchbox like this Bento Box
Invest in a good thermos like this one that keeps their food hot
Buy some fun toothpicks and cookie and shape cutters like these to make the food more exciting
Grab these cute lunchbox notes for their lunch
Pack small sample items in little colorful silicone cups like these. Kids will have fun feeling like they are getting a sample of lots of things this way.
Try these recipes for your picky eater where you can sneak in some veggies:
Fruit and Veggie Muffins – Super Healthy Kids
Apple Sandwiches – Thrifty Jinxy
No Bake Fruit Pizzas – Two Healthy Kitchens
Whole Wheat Veggie Biscuits – Super Healthy Kids
Rainbow Veggie Pinwheels – Dinner at the Zoo
Make Your Own Snack Packs – Dining With Alice
Veggie Packed Pizza Rolls – Super Healthy Kids
Be Creative – Picky Eaters love food that looks fun
Kids are more willing to try things that look cool. Try using cookie cutters to cut out shapes, or arrange fruits into fun animals.
Hungry Hippos Sandwiches – Two Healthy Kitchens
5 Easy Lunchbox Meals – Wanna Bite
Picky Eaters Pea Salad – Super Healthy Kids
Veggie Faces No Bake Pizzas – Two Healthy Kitchens
Fruit Kabobs – Dinner at the Zoo
Ants on a Log – Two Healthy Kitchens
Get Familiar With Store Bought Products too
Do your kids love store-bought products? Try making them yourself! It's easier than you think to whip up healthier versions of some of those expensive, sugar-filled treats.
Homemade Rice Cakes – Living Sweet Moments
Homemade Uncrustables – Thrifty Jinxy
Homemade Strawberry Fruit Rollups – Living Sweet Moments
Sweet and Salty Granola Bars – Living Sweet Moments
Remember – if you've got a picky eater, it's easier than ever to fill their lunchboxes with healthy and delicious foods that they'll be only too happy to gobble up. What would you add to the list?