I love to cook with quinoa. I use it all the time in my recipes. So, I thought I'd find 20 healthy quinoa recipes you can use for any meal of the day.
It's a great substitute for someone like me who is gluten free, but also gets tired of rice.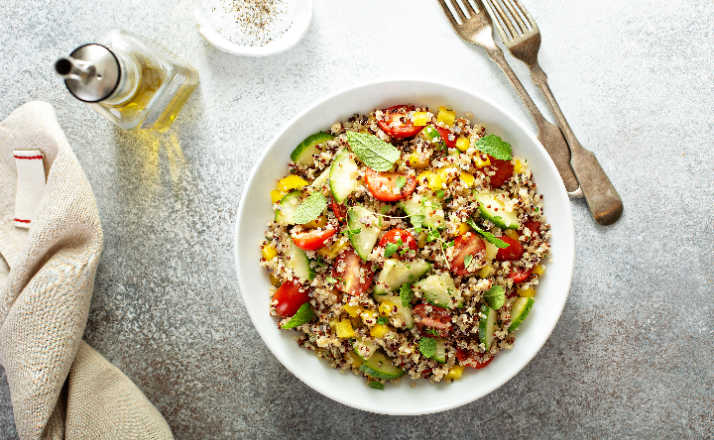 I even microwave quinoa and it is really the easiest way to add a little bit of extra protein while also getting some healthy, whole grains in your diet. I can't say enough good things about it. And, bonus? My kids love it too.
I've rounded up some quinoa recipes that you could try for ANY meal.
Yes, you can use quinoa for breakfast, lunch or dinner! It really is a very versatile grain.
Breakfast Quinoa Recipes
Cranberry Orange Breakfast Quinoa at My Life Cookbook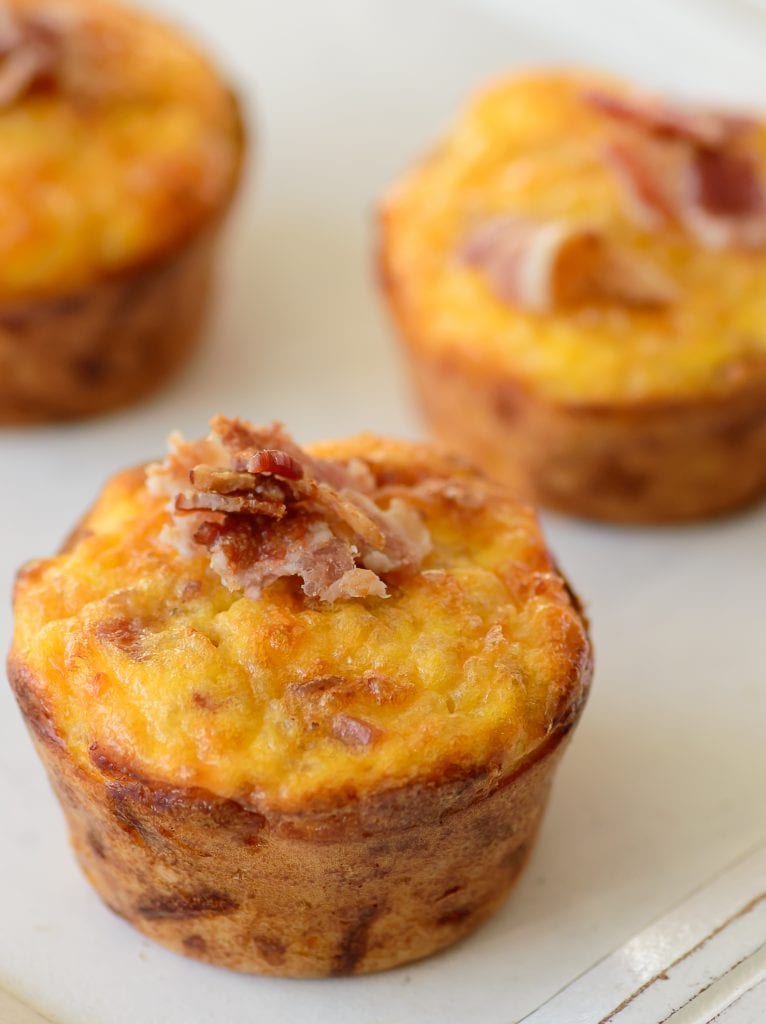 Quinoa & Egg Breakfast Muffins at Almost Supermom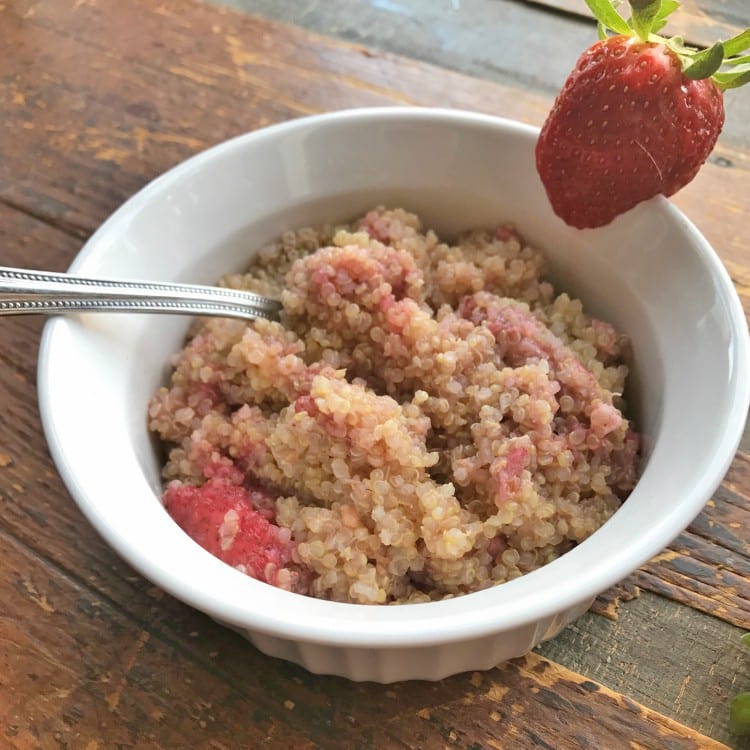 Strawberry Cheesecake Breakfast Quinoa at Divas Run For Bling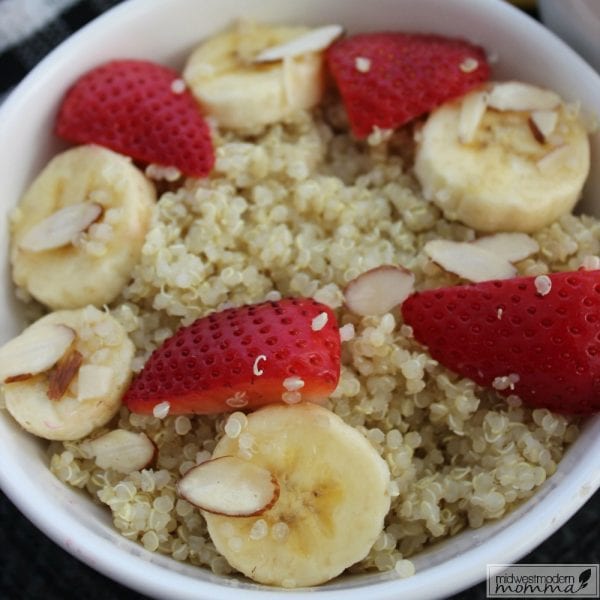 Strawberry Banana Breakfast Quinoa at Midwest Modern Momma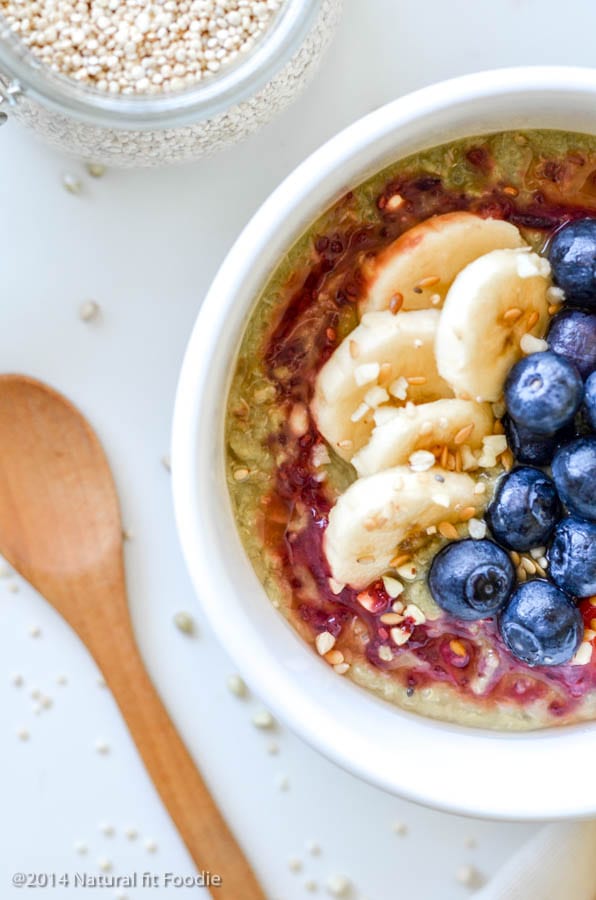 Quinoa Flakes Porridge at Natural Fit Foodie
Lunch Quinoa Recipes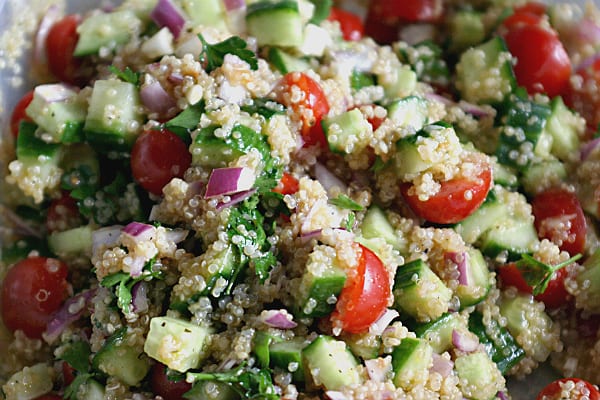 Quinoa Tabouleh Salad at Busy At Home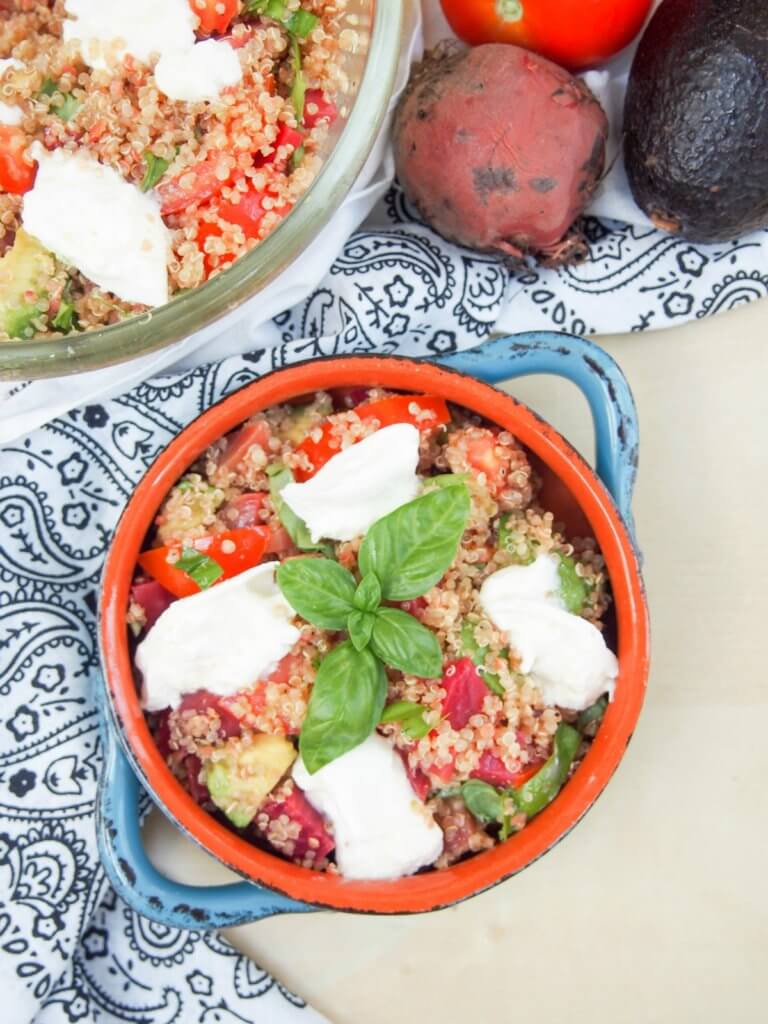 Caprese Quinoa Salad at Caroline's Cooking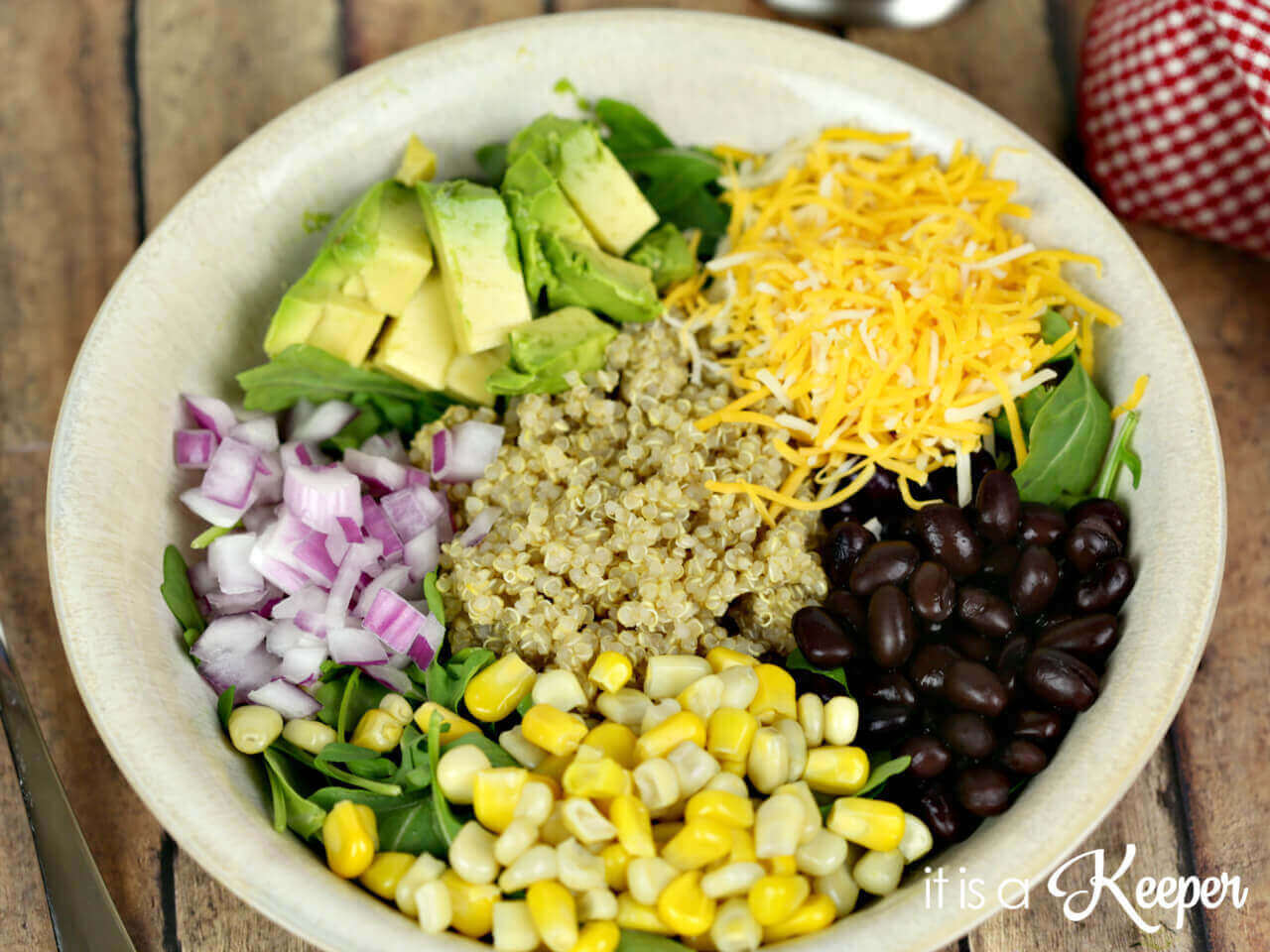 Tex Mex Quinoa Bowl at It Is A Keeper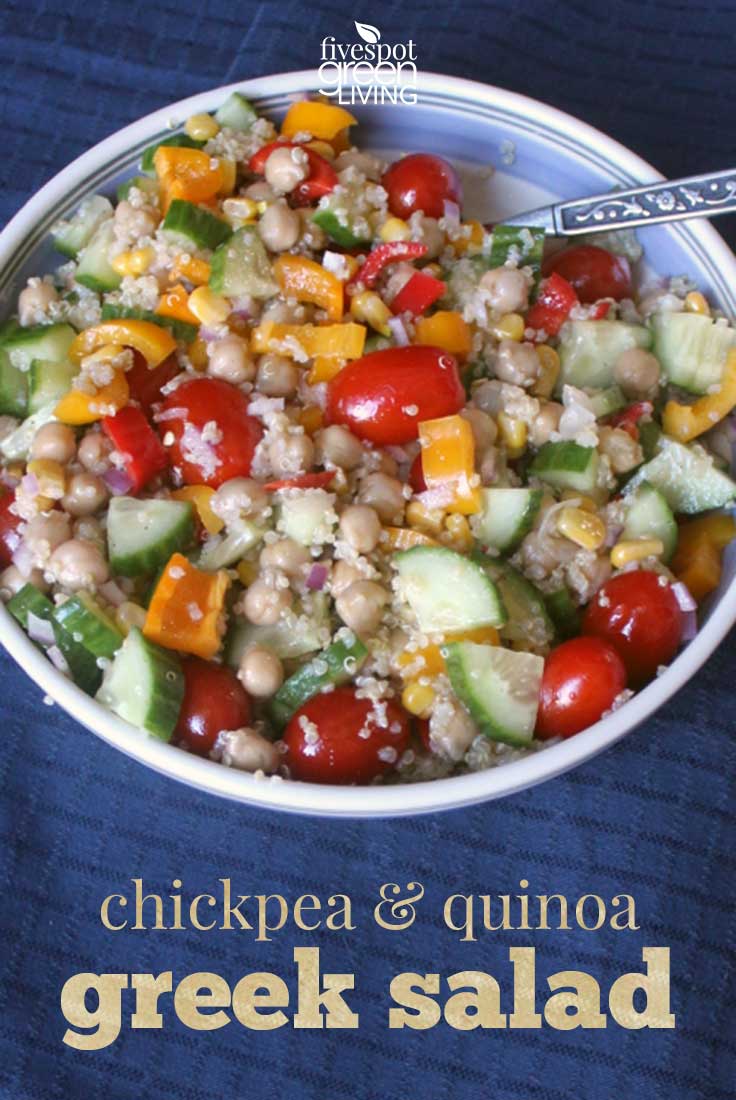 Chickpea & Quinoa Greek Salad at Five Spot Green Living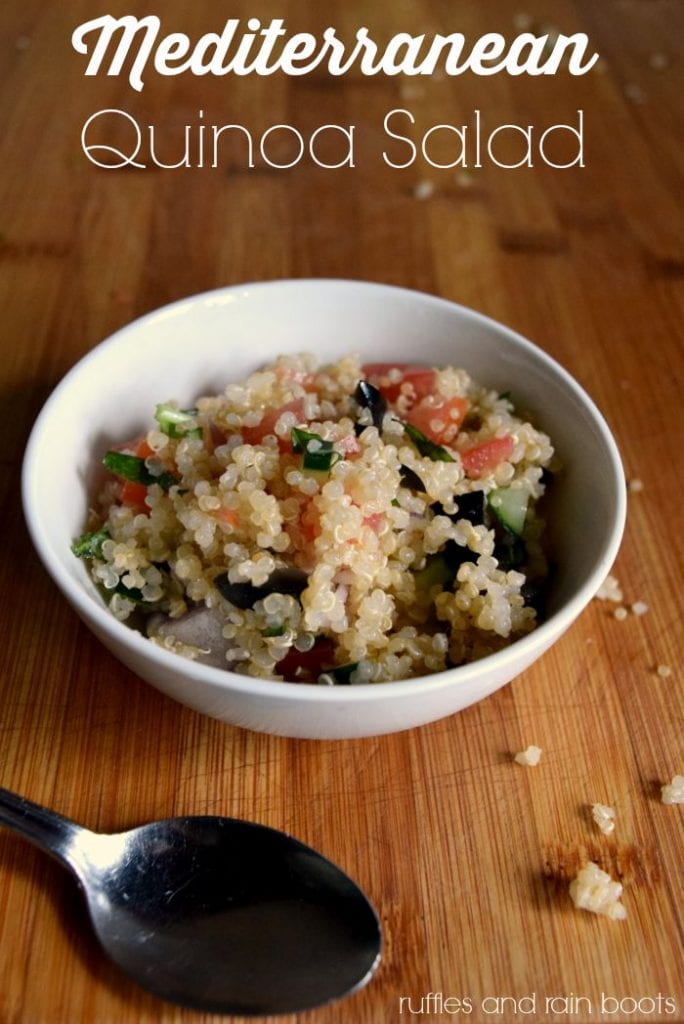 Mediterranean Quinoa Salad at Ruffles and Rain Boots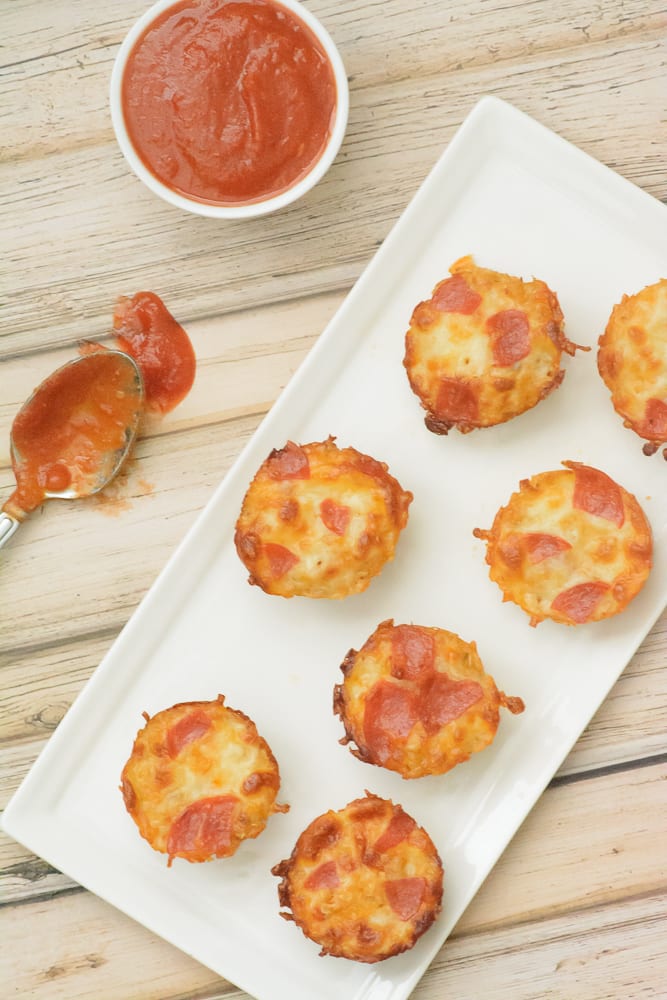 Quinoa Pizza Bites at Almost Supermom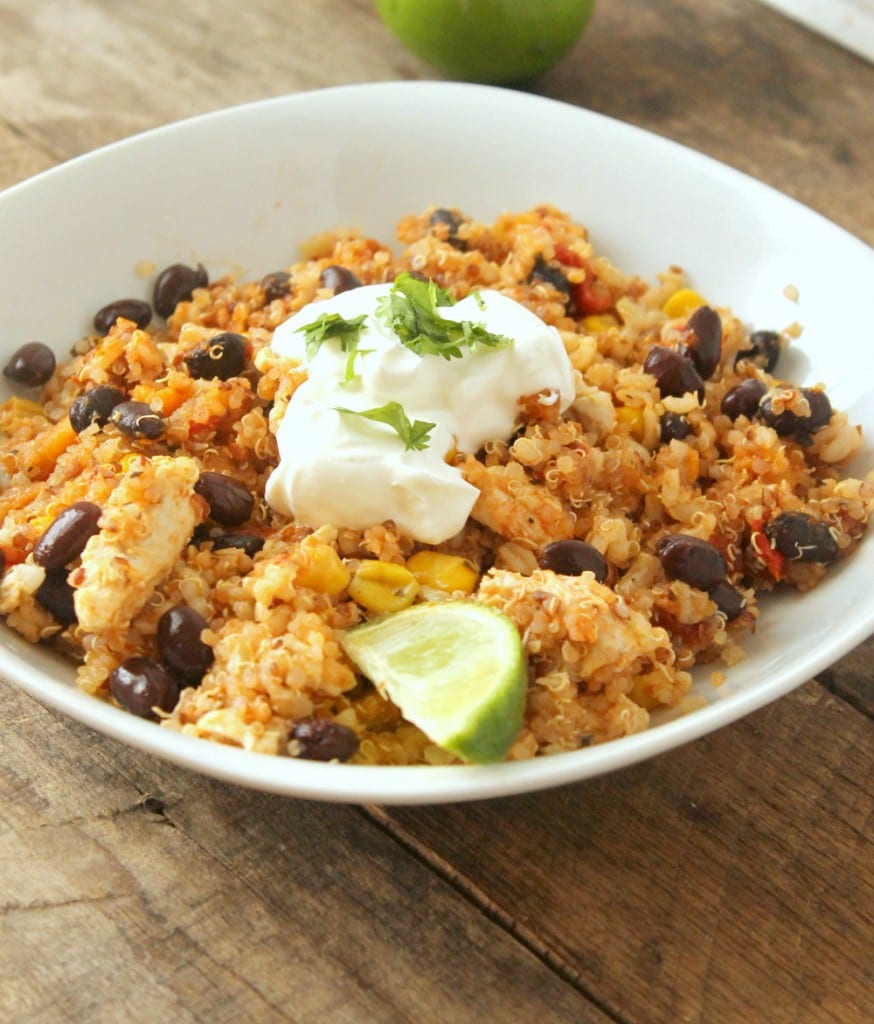 Southwest Chicken Quinoa Bowls at Natural Chow
Dinner Quinoa Recipes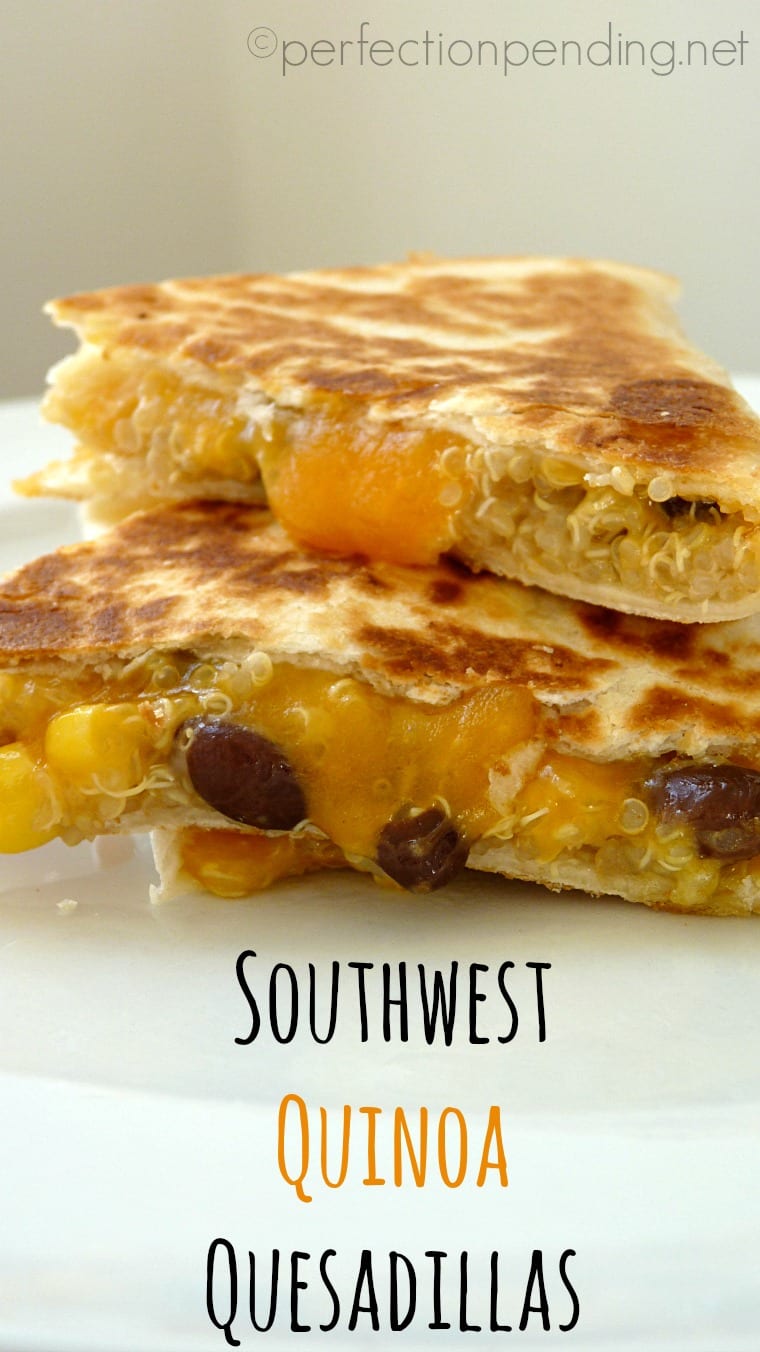 Southwest Quinoa Quesadillas at Perfection Pending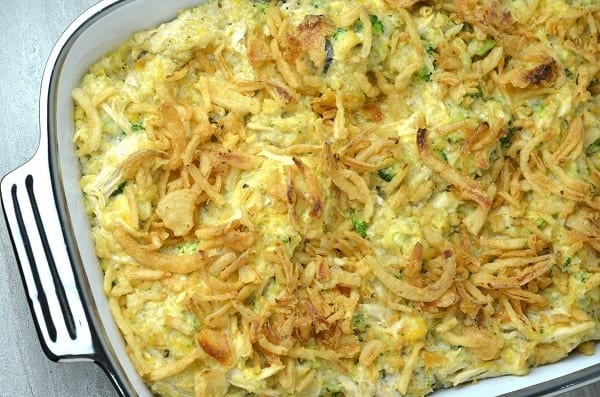 Chicken Broccoli Quinoa Casserole at Wonder Mom Wannabe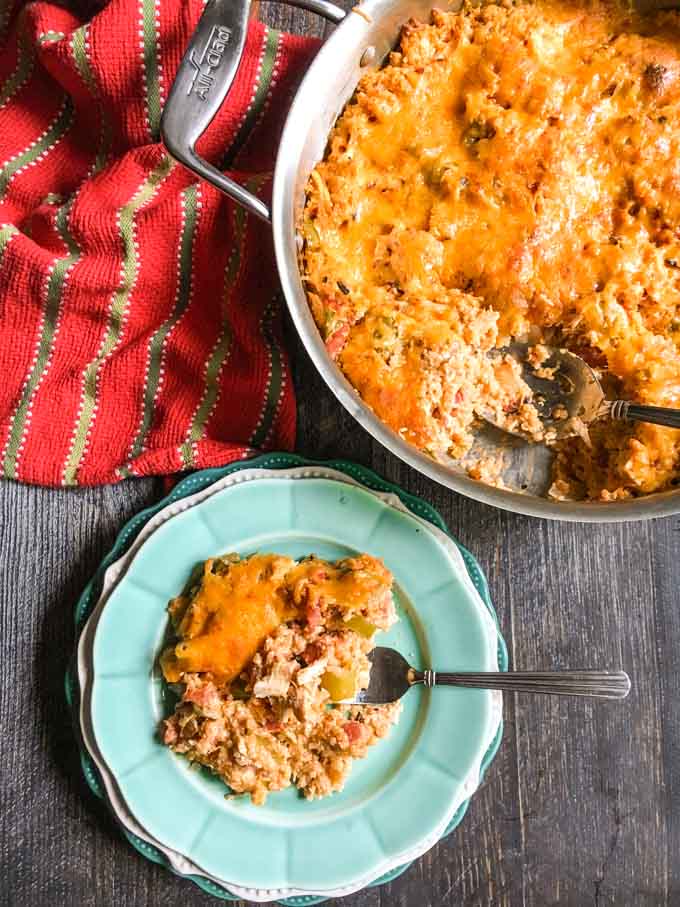 Buffalo Chicken Quinoa Skillet at My Life Cookbook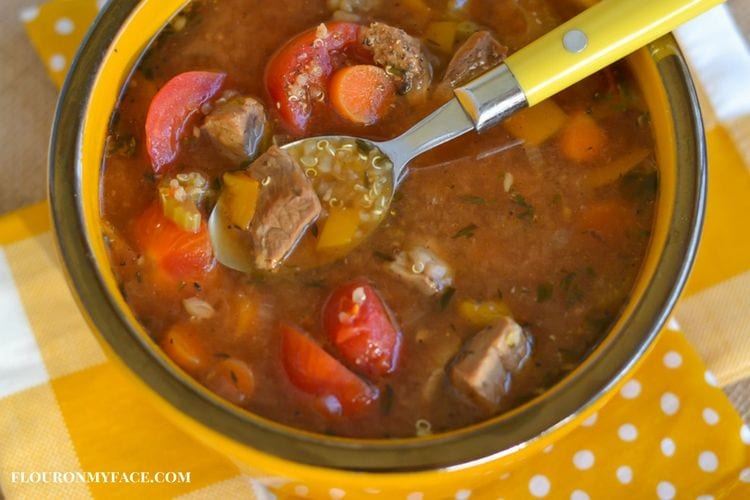 Healthy Crockpot Beef Quinoa Stew at Flour On My Face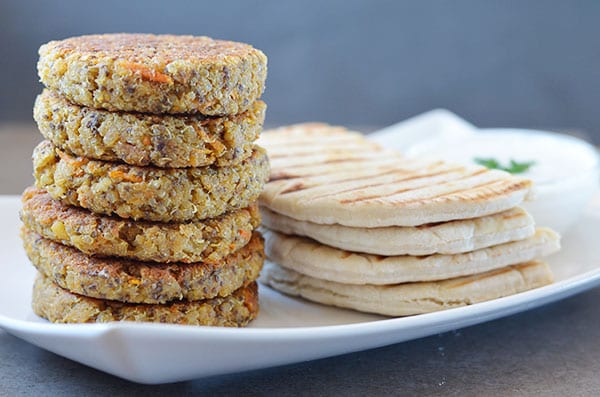 Quinoa Falafel Patties at Natural Fit Foodie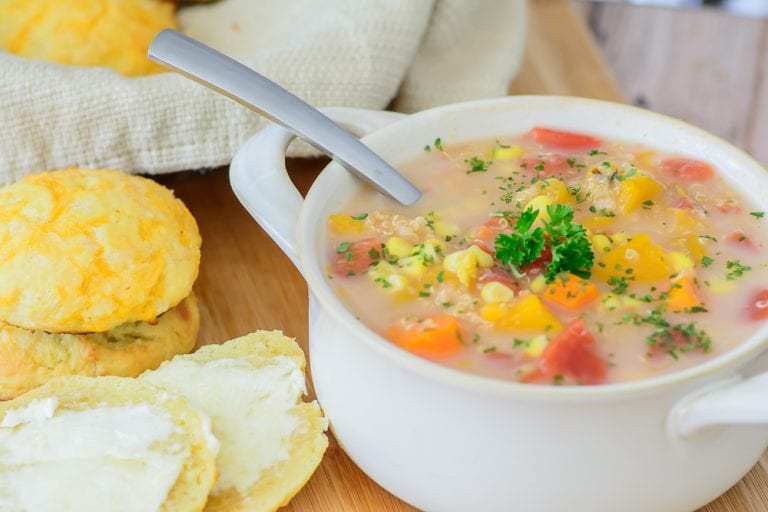 Gluten Free Slow Cooker Veggie Quinoa Chowder at Almost Supermom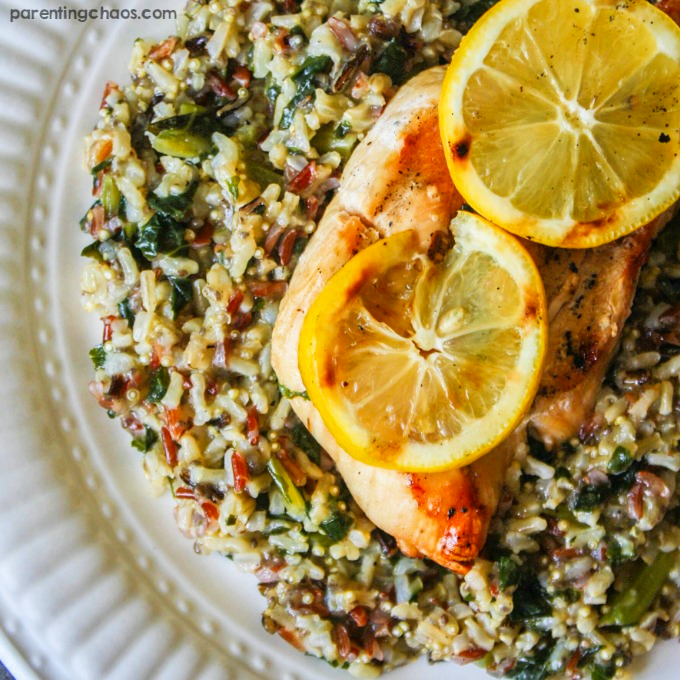 Lemon Kale Quinoa Chicken at Parenting Chaos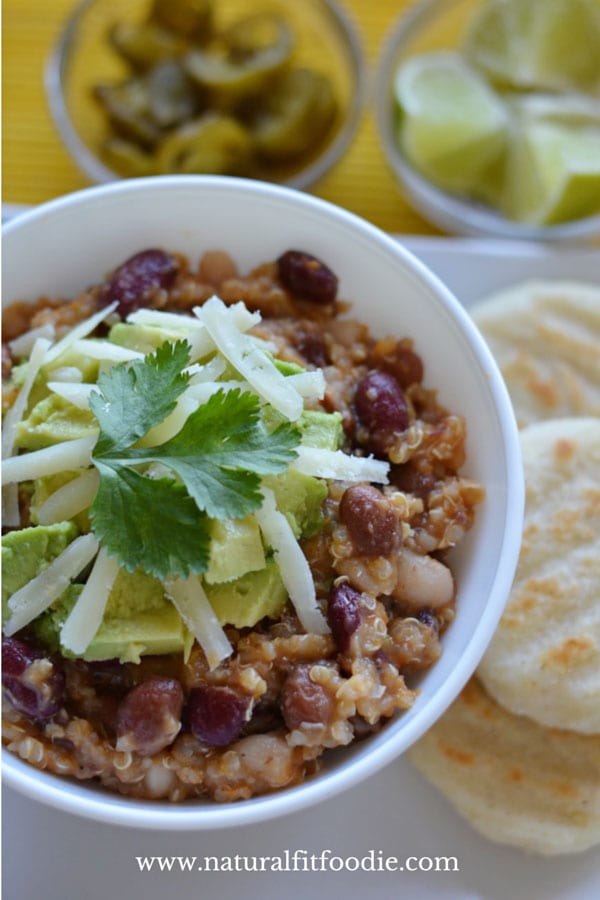 Quinoa Bean Chili at Natural Fit Foodie
And, if you're wondering how to cook quinoa in the microwave, I have the step by step instructions for you.
What's your favorite thing to do with quinoa? Do you have your favorite quinoa recipes?