With three little kids under my feet, I like to cook healthy meals, but sometimes it's such a challenge. So, that's why I was thrilled when I figured out you could microwave quinoa. Because I love tips and tricks in the kitchen, especially for a great recipe!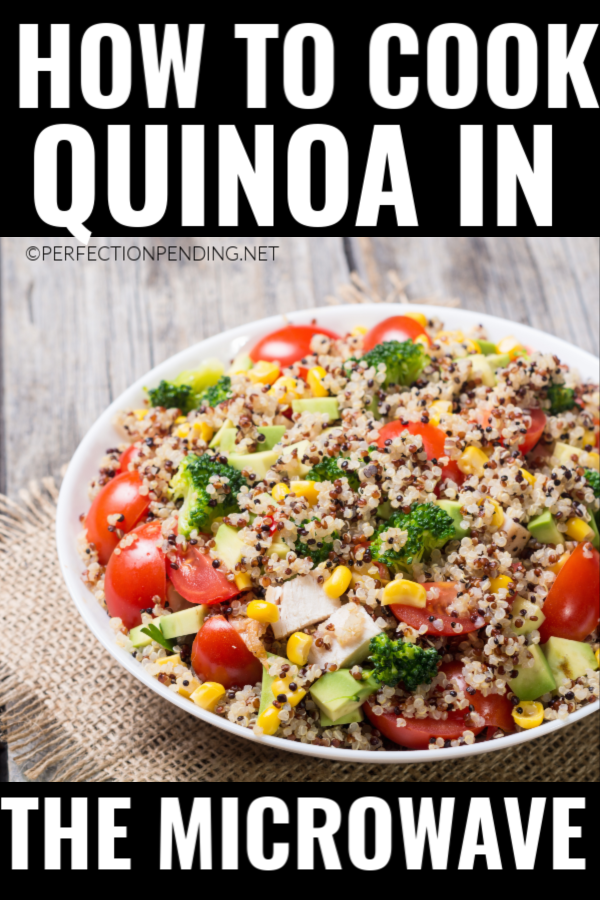 Microwave Quinoa – the easiest way to cook it – ever!
Last night, my husband was helping me, and we wanted to make rice and quinoa for dinner. So, I was surprised when he cooked up the quinoa in the microwave and it turned out absolutely perfect! It seriously is the easiest way to cook quinoa. I'm totally doing this from now on, because sometimes when it's on the stove, and it loses its moisture, it can burn easily. Try this trick and let me know if it works for you! So, I thought I would share with you how to cook quinoa in the microwave. It really is SO easy.
This post contains affiliate links. See my full privacy and disclosures here.
Here's what we did. We used a microwaveable ceramic container with a lid.
For quinoa, you usually want to cook it like rice. Use a 1:2 ratio.
Rinse your quinoa under water.
In your microwave safe dish, add 1 cup rinsed quinoa and 2 cups chicken broth (or vegetable broth).
Cook on high (normal mode) for 5 minutes, then cook on 40% power for 15 minutes. No need to stir in between.
On my microwave, I can program the sequence all at once. I just hit cook time, 5 minutes, cook time, 15 minutes then hit 40% power. That's it!
We cook rice this way all the time too. It seriously is such a time saver and comes out perfect every time. See, quinoa microwave is totally a thing! So, if you're going to microwave quinoa, check out these yummy recipes that use quinoa: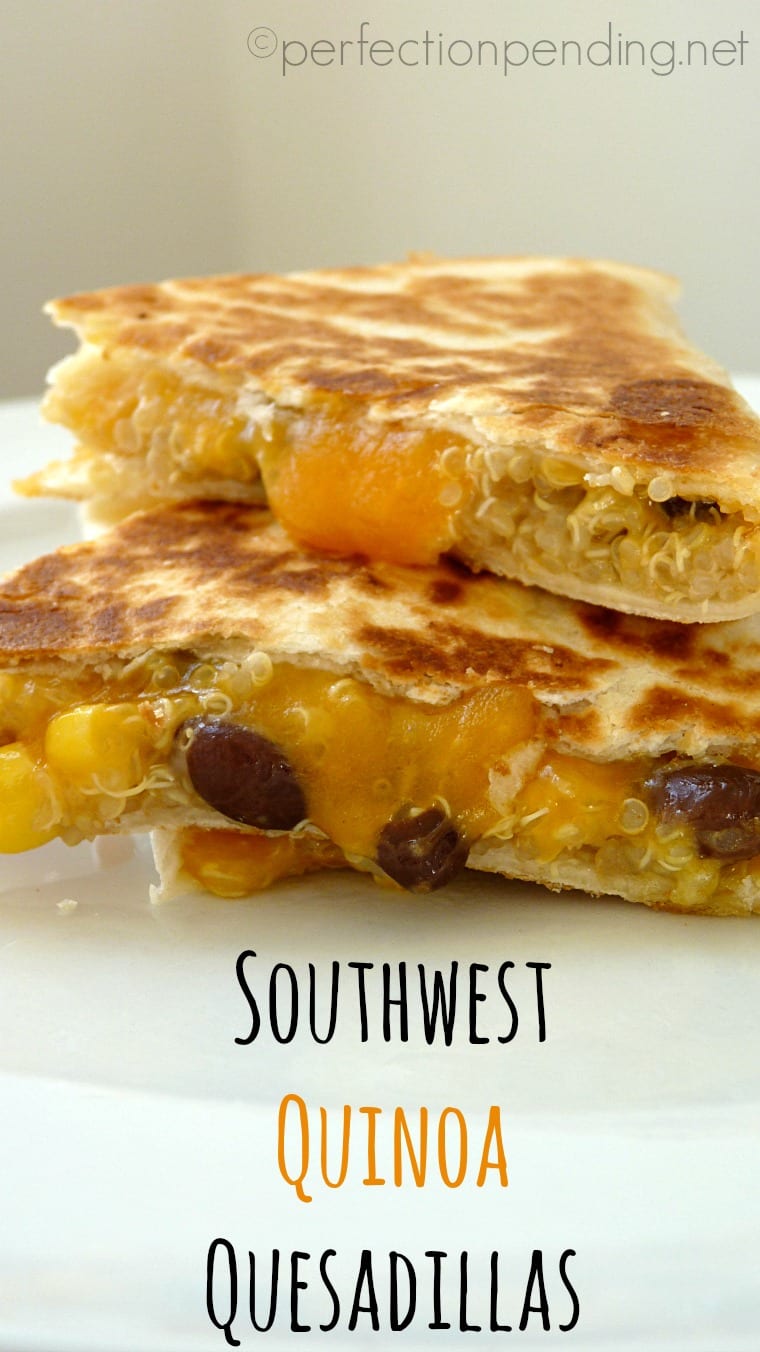 My Southwest Quinoa Quesadillas are a great way to get your kids to eat this yummy grain full of protein!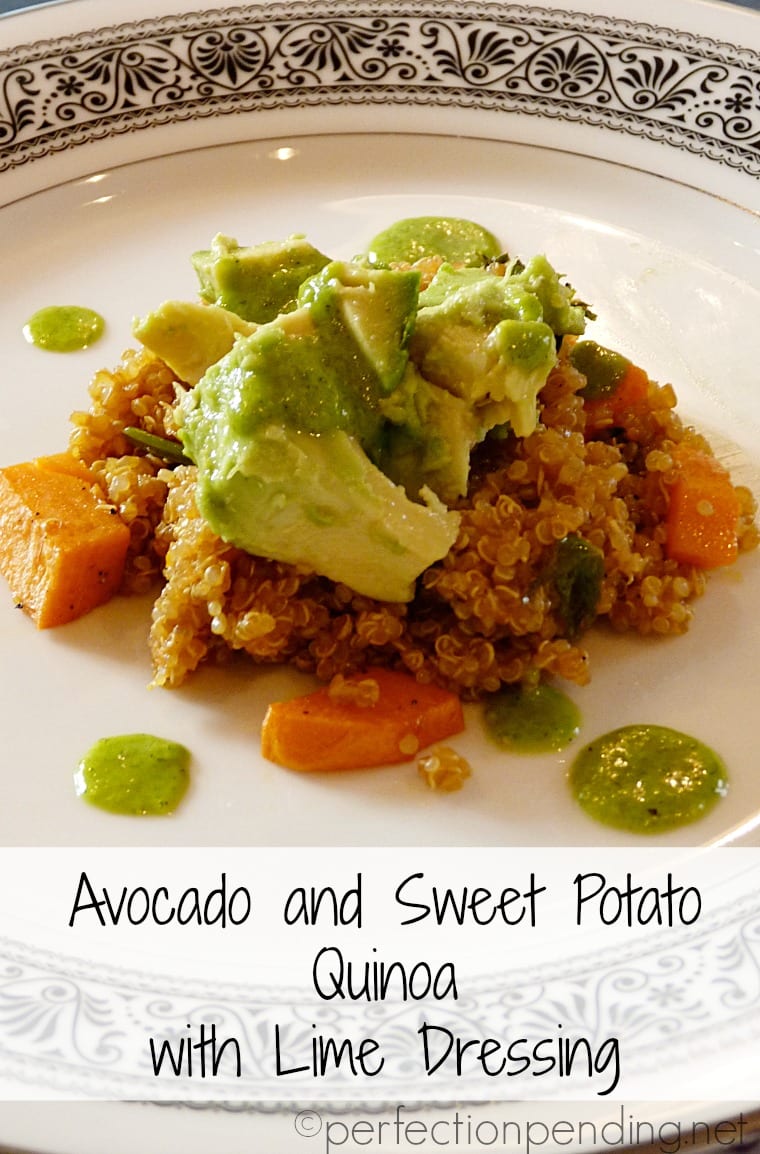 And, this recipe for Avocado and Sweet Potato Quinoa is to DIE for. Seriously. I want this to be my last meal when I die.
More Microwave Quinoa Recipes:
My Must-Have Baking Resources:
You'll Also Love:
Like this? Be sure to pin it for later – and then follow me on Pinterest for more great recipes!