I don't know about you, but as a busy mom, sometimes I can't always get my dinner in the crockpot in time, or I forget one little thing at the store for the more complicated recipe in my list of things to make during the week. So, sometimes I'm scrounging! But, this Pizza Bake Recipe is the perfect scrounging recipe. Because it literally has ingredients I always have on hand, and can throw together at the last minute, and it takes about 10 minutes to put together while your oven heats up.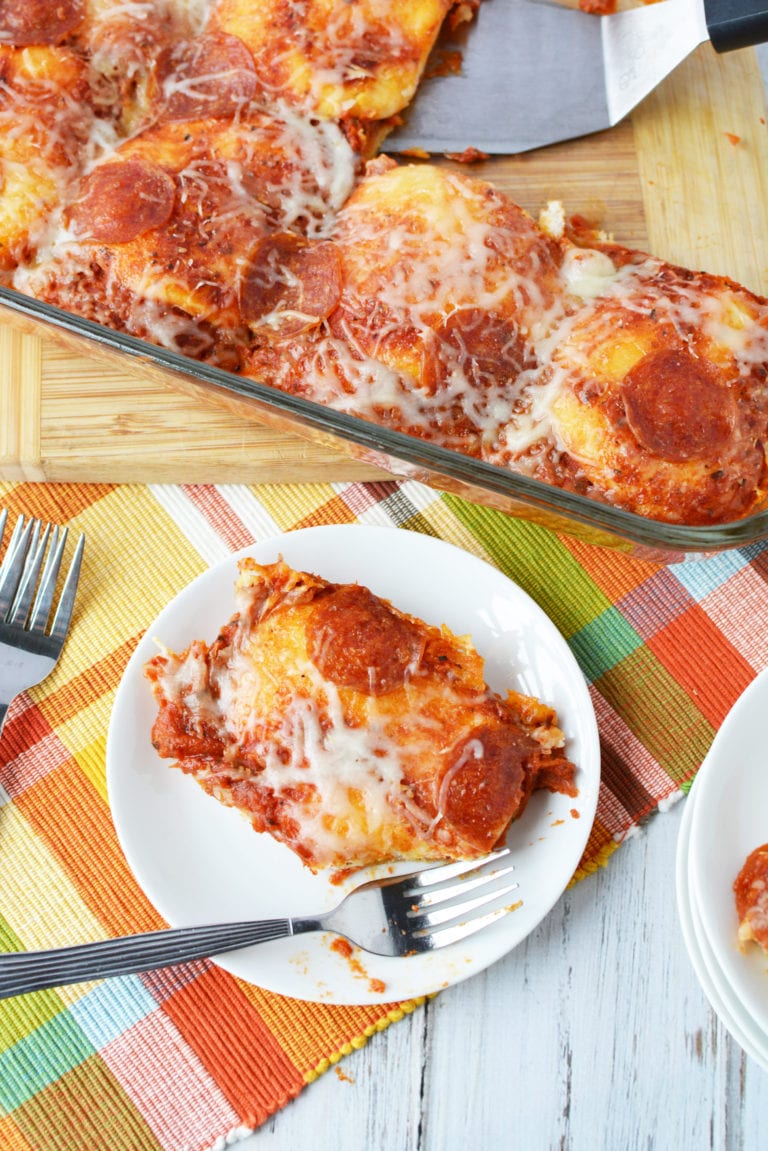 My kids love this recipe, and it's so easy to make, it's perfect for those nights when you are tired and just need something warm and easy.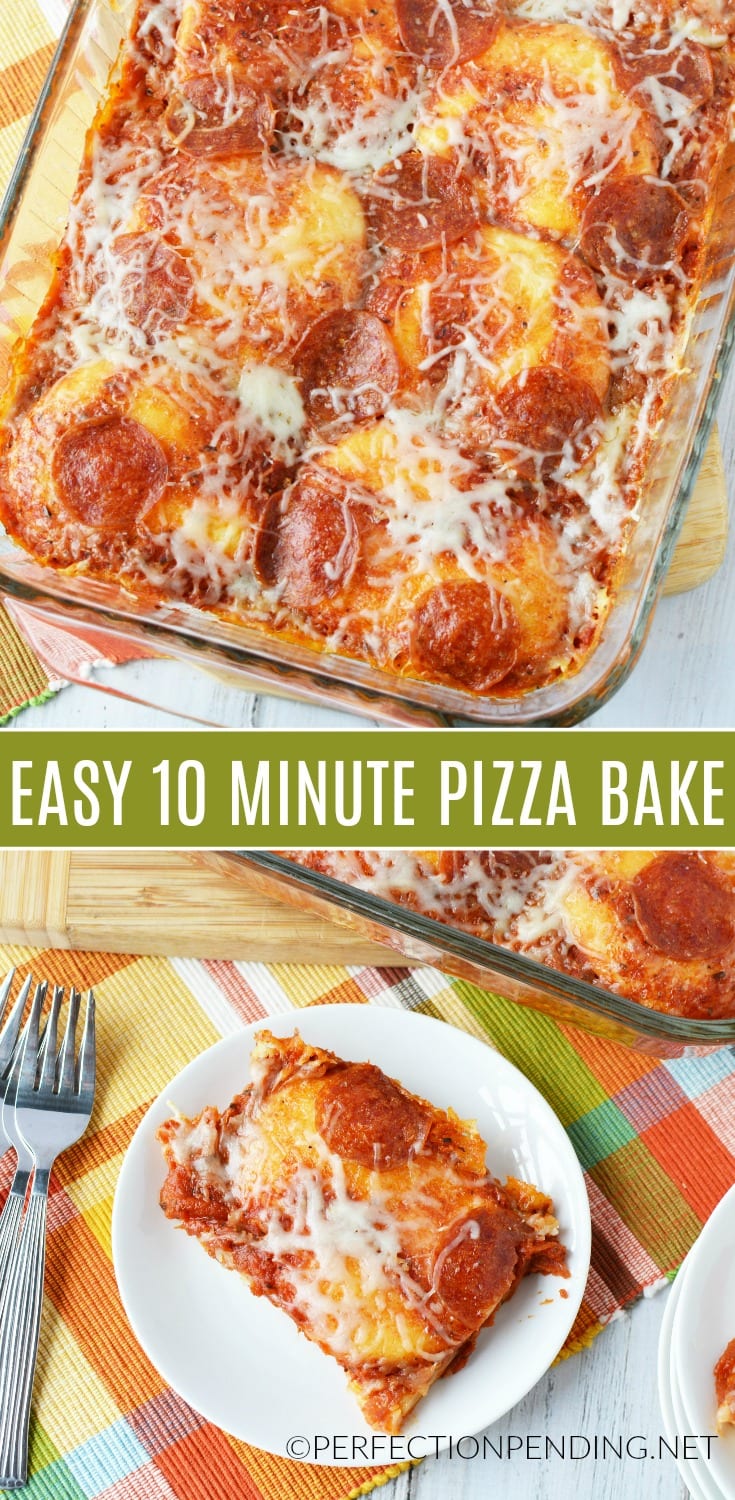 As always, you can hop down to the bottom of this post for the recipe where you can print it!
2 tubes (7.5 oz each) of refrigerator biscuits (10 biscuits per tube)
1 jar (14 oz) pizza sauce
30 pepperoni
2 cups mozzarella cheese
Additional pizza toppings as you desire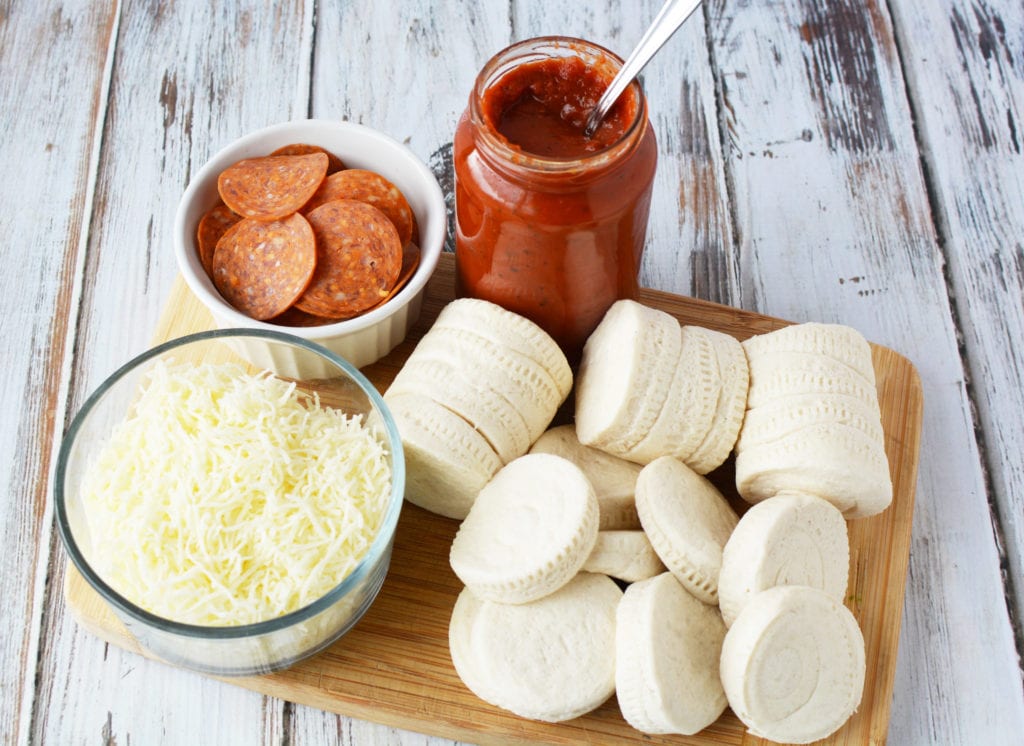 Directions:
Preheat oven to 350. Grease a 9×13 baking dish with nonstick cooking spray.
Flatten each biscuit with the palm of your hand and place 12 biscuits in the bottom of the pan. Cover biscuits with half of the pizza sauce. Top with pepperoni and cheese.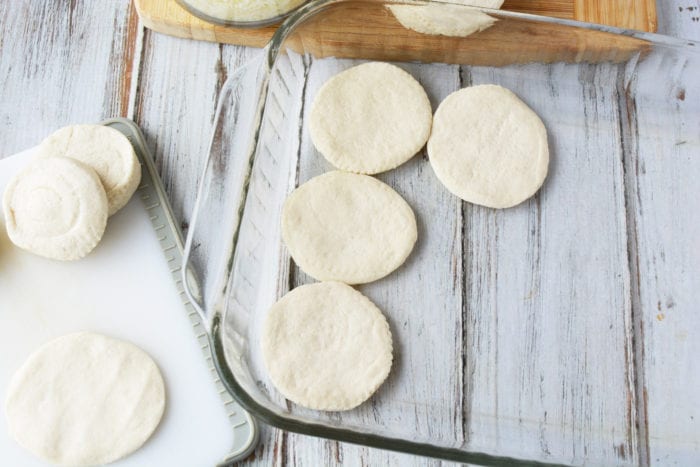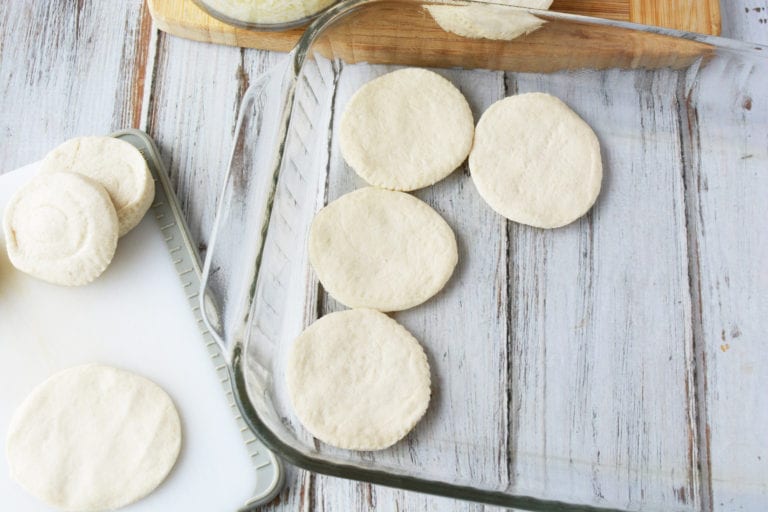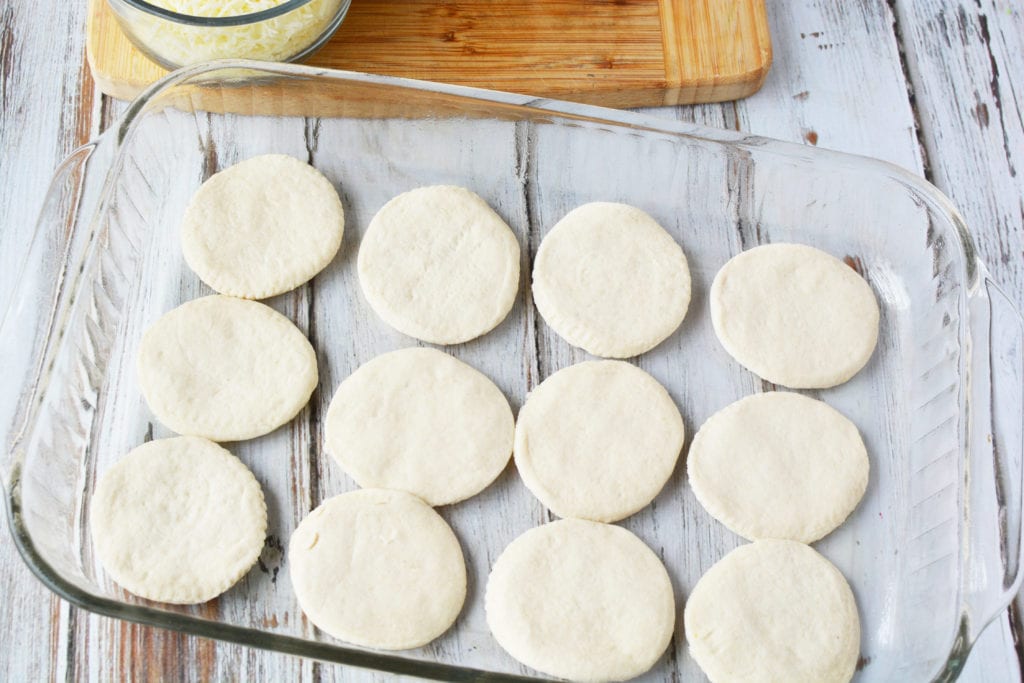 \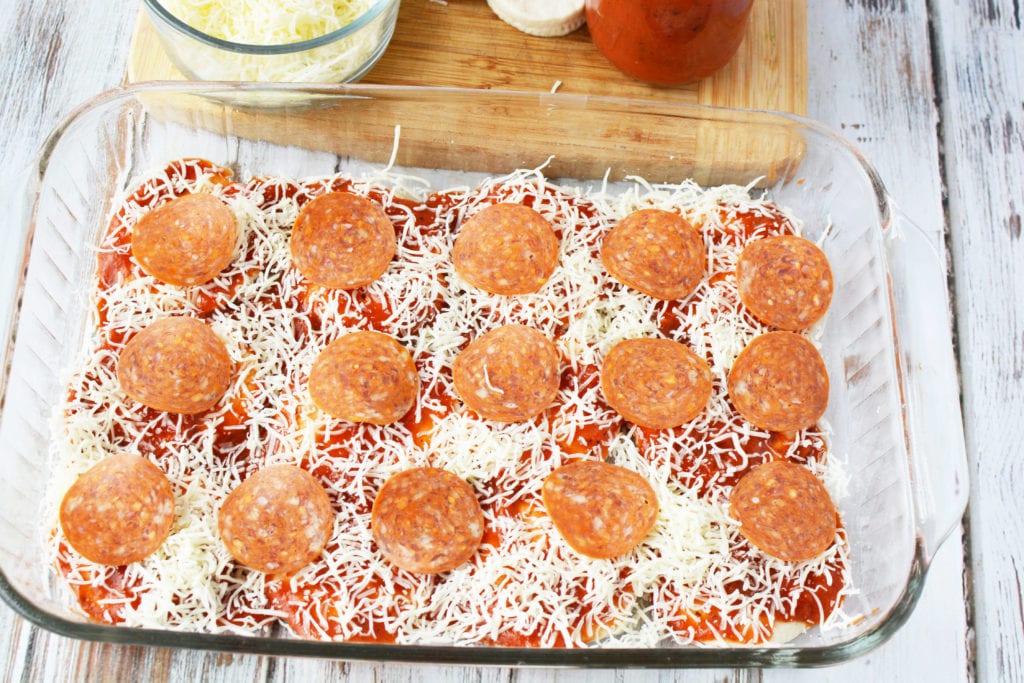 Repeat the layering, adding 8 flattened biscuits to the top of the pan. Add remaining sauce, cheese and pepperoni.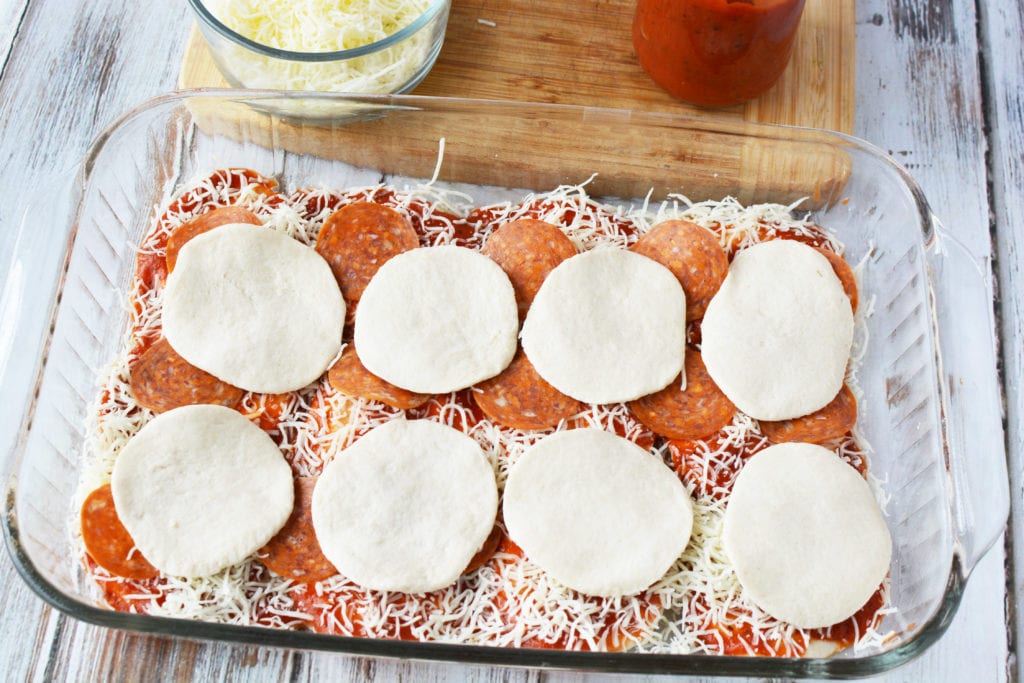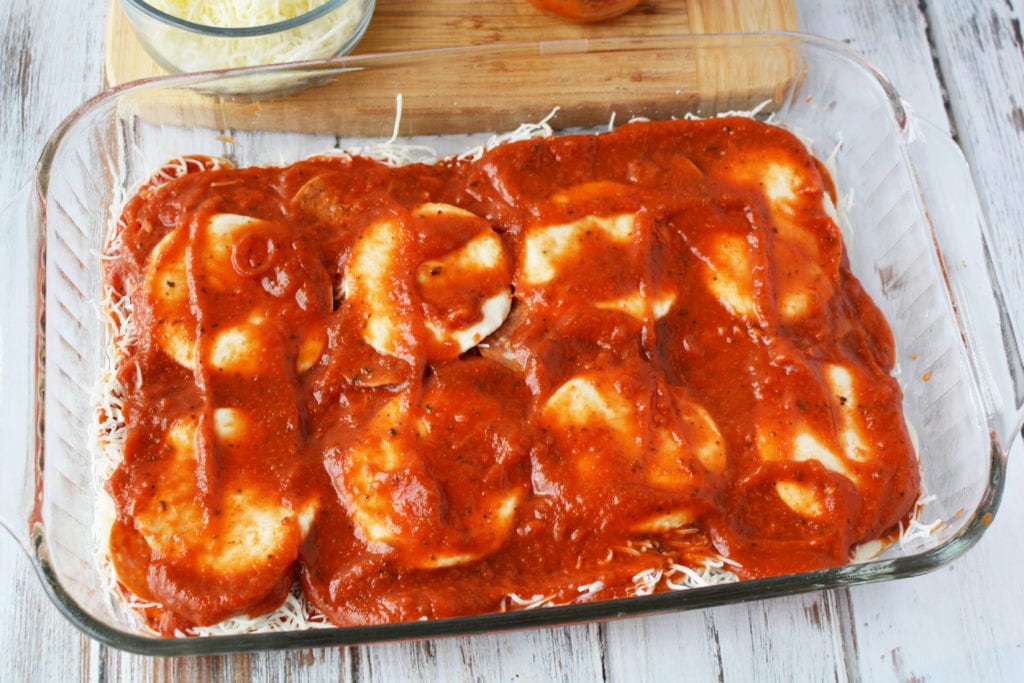 Bake for 20-25 minutes or until biscuits are cooked through. Cut into squares before serving. Serves 6-8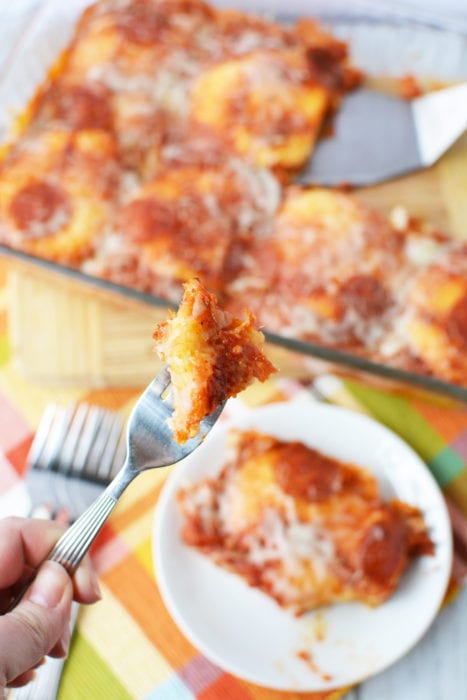 What do you think? Would you make this recipe for your family? Let me know if you try it!

Easy 10 Minute Kid-Friendly Pizza Bake
Ingredients
2 tubes (7.5 oz each) of refrigerator biscuits (10 biscuits per tube)
1 jar (14 oz) pizza sauce
30 pepperoni
2 cups mozzarella cheese
Additional pizza toppings as you desire
Instructions
Preheat oven to 350. Grease a 9x13 baking dish with nonstick cooking spray.
Flatten each biscuit with the palm of your hand and place 12 biscuits in the bottom of the pan. Cover biscuits with half of the pizza sauce. Top with pepperoni and cheese.
Repeat the layering, adding 8 flattened biscuits to the top of the pan. Add remaining sauce, cheese and pepperoni.
Bake for 20-25 minutes or until biscuits are cooked through. Cut into squares before serving.
Serves 6-8
7.8.1.2
33
https://perfectionpending.net/easy-10-minute-kid-friendly-pizza-bake/