I'll have to admit that the first time I heard taco pizza, I was a little confused. Taco and pizza? But, the fact that Mexican food is pretty much my favorite food ever, I decided to jump on board. This best ever easy taco pizza recipe makes a great dinner idea that the kids will even be excited about.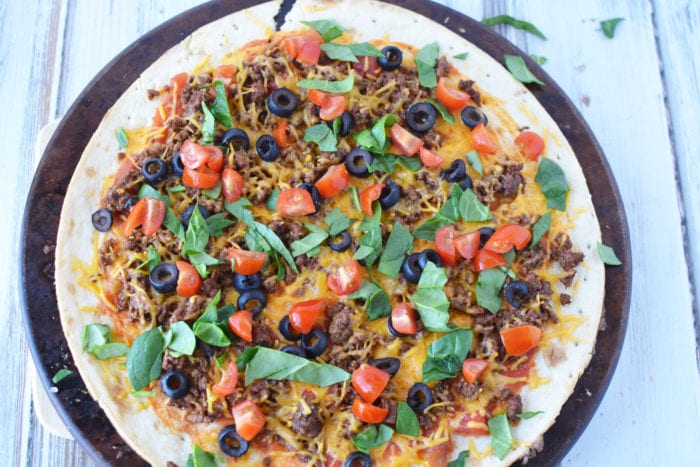 And, honestly? It's really really good, because you can really switch is up and make it with whatever favorite toppings YOUR family has. I love making this taco pizza recipe with spinach, because we always need a little more veggies around here, but you could easily substitute with lettuce to make it more taco-like.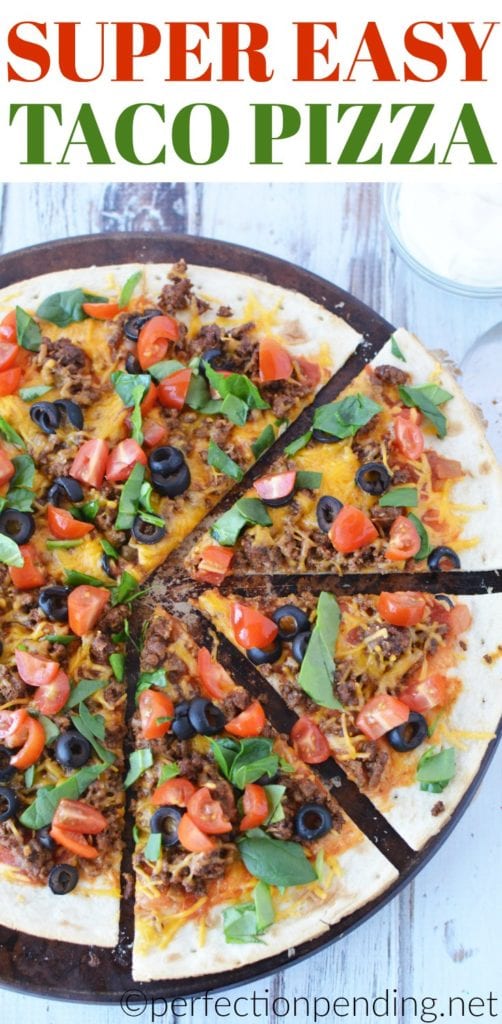 So, make sure you pin this recipe, because you'll be coming back to this easy taco pizza recipe over and over again because I guarantee your kids will love it. And, if you're looking for an Italian pizza recipe, check out my pizza bake recipe that you make with crescent rolls. YUM.  And, my kids love it.
[mpprecipe-recipe:35]
Best Ever Easy Taco Pizza Recipe
Ingredients:
1 ultra thin pizza crust
1/2 cup salsa
1/2 cup taco meat
2/3 cup shredded cheddar cheese
1/4 cup sliced black olives
1/2 cup chopped tomatoes
1/2 cup chopped fresh spinach
sour cream
Directions: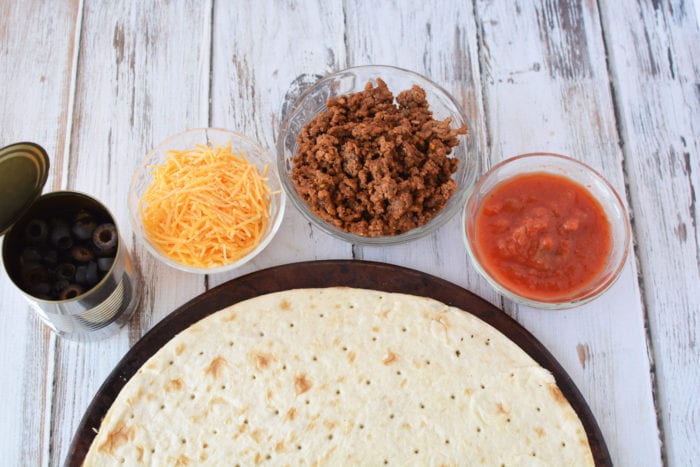 Top with salsa, taco meat, shredded cheese and black olives.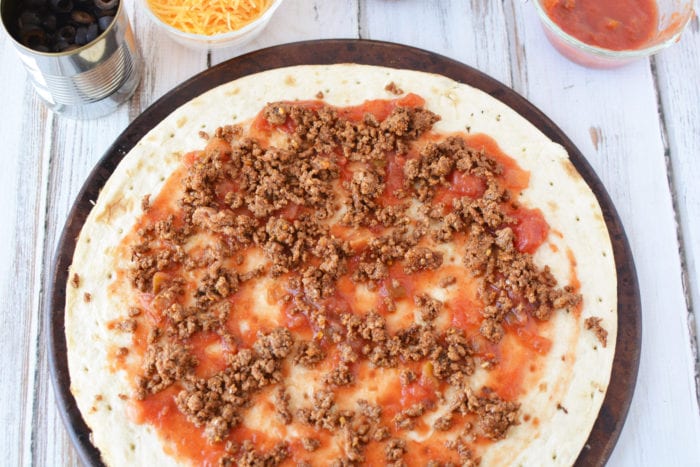 Bake in pre-heated oven for 10 minutes.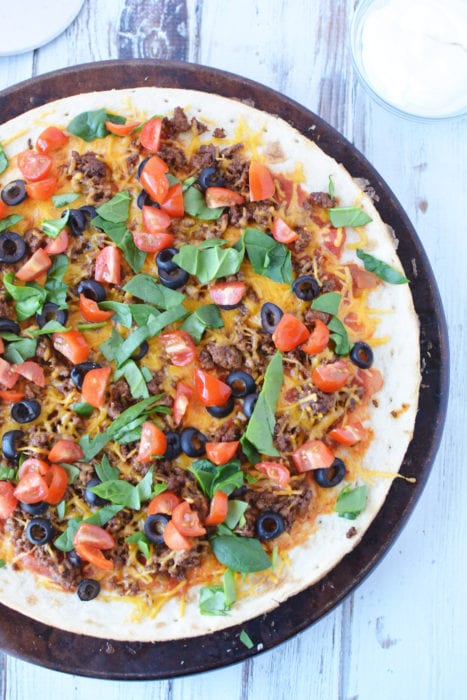 Remove from oven and sprinkle with tomatoes and spinach. Slice and serve with sour cream.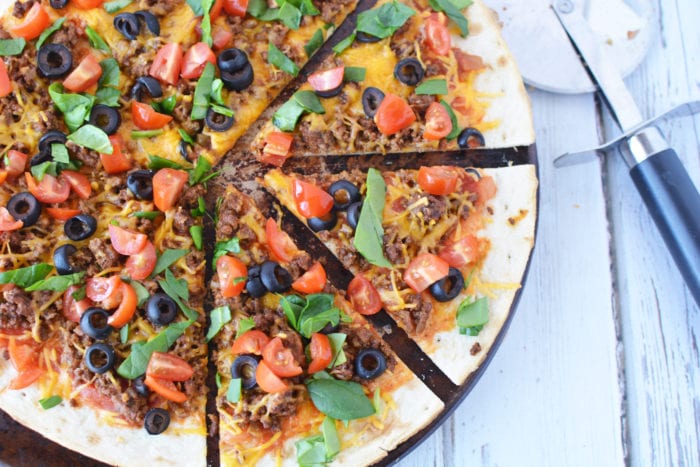 Additional topping ideas: avocado, doritos, black beans, and corn, cilantro. Really, the sky is the limit with this recipe. I love it.
What's an easy dinner idea that you have in your family?