Spring is drawing near which means two important things, the giant piles of snow will soon be melting away, and prom season is on the horizon. This means teen girls everywhere are preparing to go in search of "the one."
Countless hours will be spent shopping til' they drop to find the dress of their dreams that they can't live without. The one that fits better than all the rest and makes them feel prettier than Andie in her pink dress.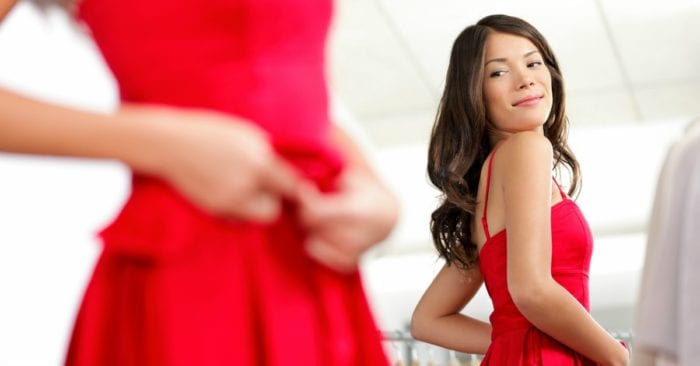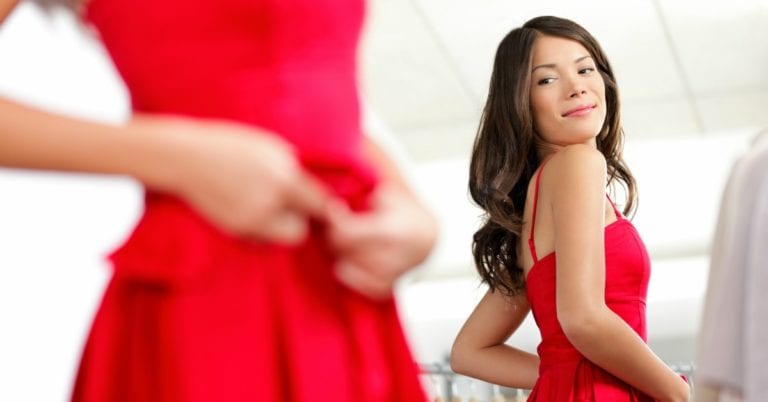 Unless of course while on the dance floor they bump into a classmate who's wearing the exact same outfit – because wouldn't that totally be the end of the world?
Back in my day, somewhere in the late nineties, you'd just casually laugh it off. Maybe even make a pact to stay on different sides of the room all night. A shared eyeroll between you and your best friend would take place and perhaps some gossip in the bathroom.
You certainly wouldn't let it ruin your special evening and you definitely wouldn't cry over it, and risk messing up your perfectly applied mascara. That would be the real tragedy.
These days though, teenagers have found a way to prevent the trauma associated with this public embarrassment from ever occurring – by calling dibs on their favorite prom dresses through an Instagram account like this one. Here's how it works – someone who attends the school creates an Instagram page for their prom so the girls who plan on attending can view the dresses that have already been claimed. The point of the page is to deter other girls from purchasing the same dress in order to avoid a clothing snafu on the big night.
It may sound like a good idea at first but it puts an enormous amount of pressure on these girls to rush right out, find their dress, and instantly post a picture. All the while panicking that someone may have already beat you to it. Then, what if you check the account find the perfect dress, only to be messaged later that – oops! a senior already bought that one, and you just missed where she called dibs. This happened to one mom and daughter as they were shopping for dresses just last week.
This mom was worried about the fact her daughter was told after she purchased her dress that a senior had already claimed it and they weren't sure what to do. So she posted about it on the Facebook page of the popular parenting website, Grown and Flown wondering if other parents were going through this too.
The question that's being posed is, what happens when you find THE DRESS and it's claimed? Should you really not wear something you love for the sake of this rule that only one girl gets the dress?
Many of the commenters on the original Facebook post are surprised that this is even an issue and a lot of people think it's petty to worry about what everyone else is wearing. But honestly, in the age of promposals, how can anything surprise us anymore?
But, the surprising thing we found is that there are Instagram accounts like this all over social media. This is not an isolated incident. Moms are commenting that, "It's prom, not the Oscars!" and that they have seen many adult women handle this problem in real life gracefully many times before – so what's the big deal?
Yet some moms are admitting that they feel uncomfortable with how wrapped up in the drama their daughter might become focusing on the critiques people might give of the dress on Instagram or worrying about how many likes it gets before they even make it to the big night.
I have a daughter and ultimately it's her call. She's the one who will have to walk into her prom and be confronted by her peers. As silly as I think this is, and I do think it's silly, she is existing in a different time. A digital age where her every move can be captured on social media and critiqued.
Personally, I will urge her to avoid the social media trap and wear whatever dress makes her comfortable. If she happens to show up to prom in the same dress as another girl, I hope she chooses to say something like "I see we both have great taste" and then move on with her evening. Because learning to love what she loves and handle herself with grace and class will serve her far better long after prom night ends.
I give these kids credit for trying to solve a perceived problem, but I don't know that claiming ownership of an off the rack dress is worth the effort. There's great value in learning to navigate these social situations before you hit adulthood, because once you're existing in the world beyond high school you'll experience all sorts of uncomfortable situations that you're forced to confront, and having the skills to cope is so important to succeeding as an adult.
***
Kari is a freelance writer whose work has appeared on Huffington Post, Scary Mommy, Babble, and more. She writes because it's the only way for her to finish a thought without being interrupted by her two kids.