This post contains Amazon affiliate links. If you click on a link, I may receive a commission. See my full disclosure policy here.
If you're looking for a fun idea to take to an Easter party, or just to make for fun with your kids at home, these super easy Easter egg rice krispie treats are so bright and colorful your kids will be dying to make them (and eat them!)
I love recipes that I can make with my kids too. If you can handle the mess, the kids will love dipping these rice krispie treats and also cutting them out too! I think it would be so much fun to make these as neighbor gifts or to make them to eat on Easter morning (since we don't have enough candy as it is!)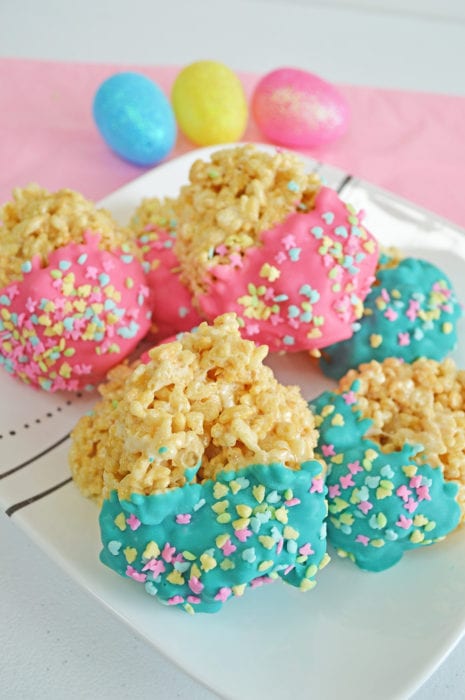 If you're looking for Easter treats that are fast and easy, but also make a big impression, you'll love these Easter Egg Rice Krispie Treats.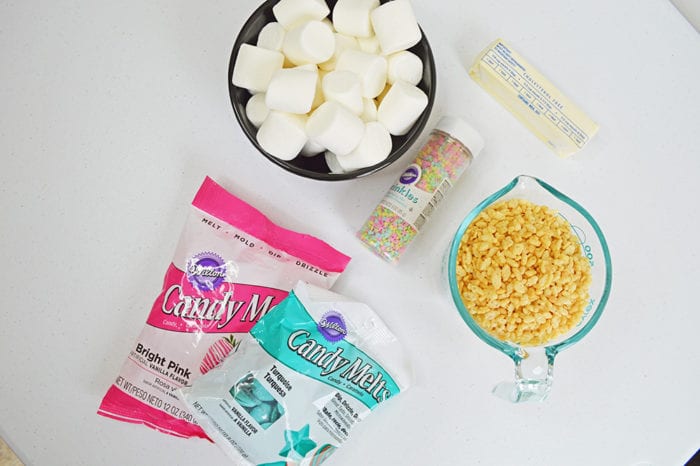 Ingredients:
6 cups rice krispie cereal
3 tbsp butter
10 oz. marshmallows
Directions:
In a large pot, melt butter over medium heat.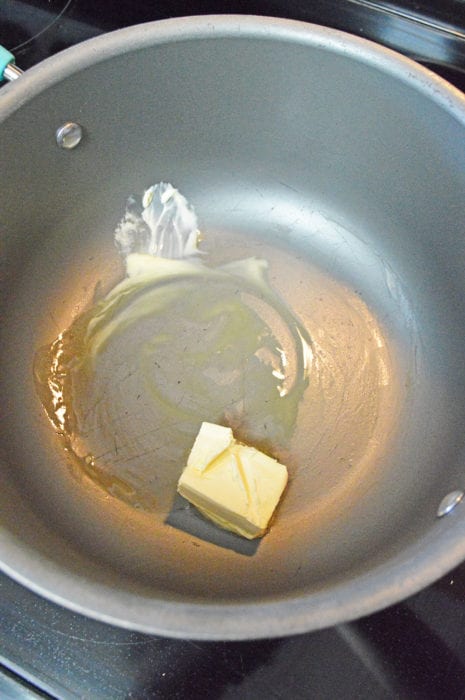 Add marshmallows and continue melting, stirring frequently.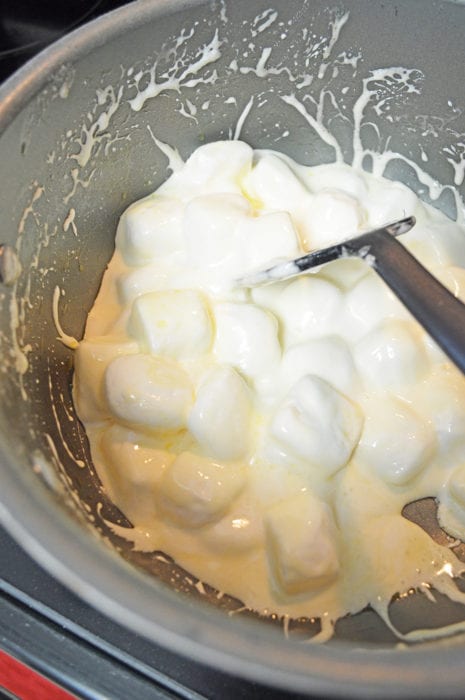 Once marshmallows are melted, remove from heat and add rice krispie cereal. Mix well.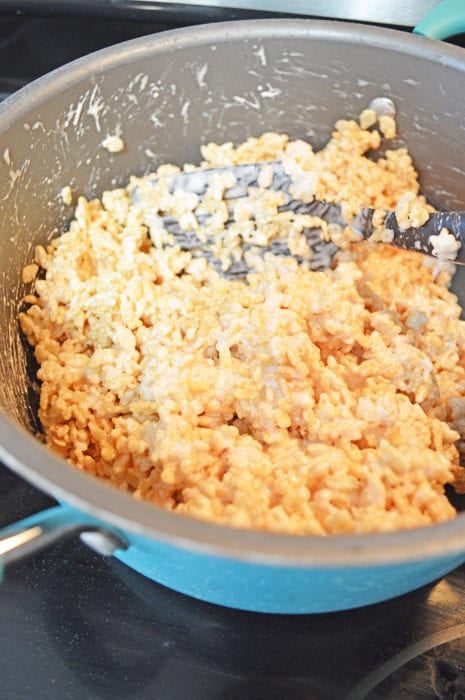 Grease a
9×11 inch pan
with cooking spray, and pour krispie mixture into pan.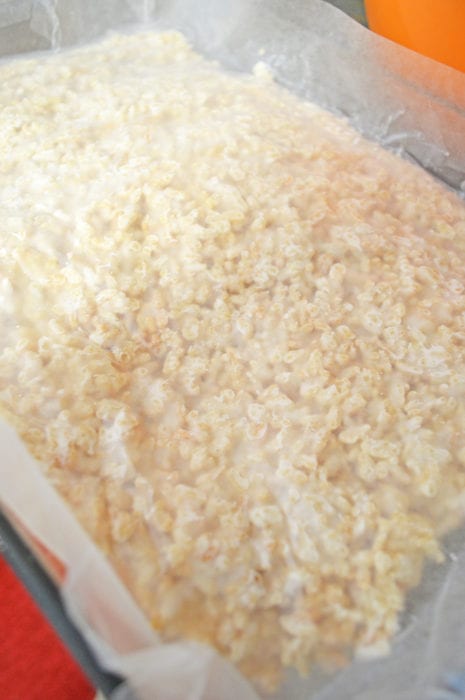 Use a sheet of wax or parchment paper over the top to press the krispies into the pan. Chill the krispie pan in the refrigerator for about an hour.
Next, melt the
candy melts
in the microwave on 20 second intervals, stirring well in between. Using an
egg shaped cookie cutter
, cut out egg shaped krispies and place onto a sheet of wax paper.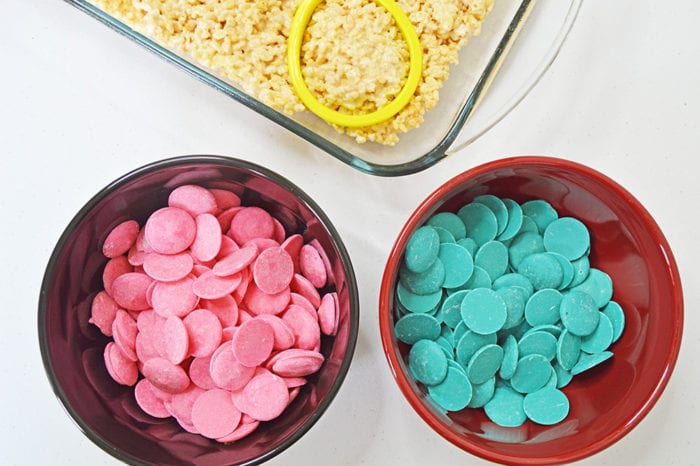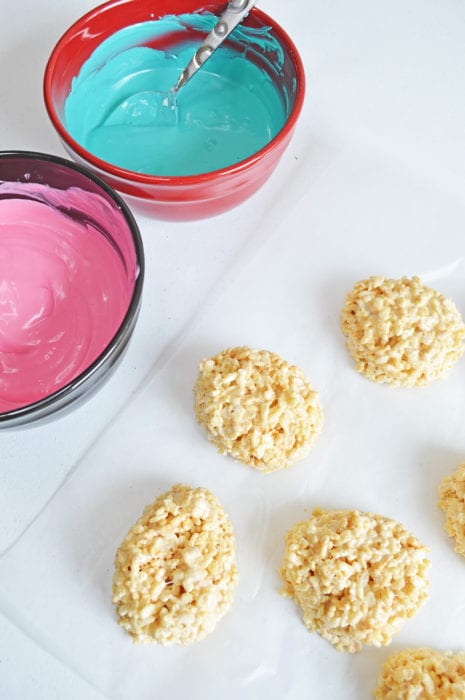 Dip each egg krispie into the candy melts, then sprinkle with Easter sprinkles.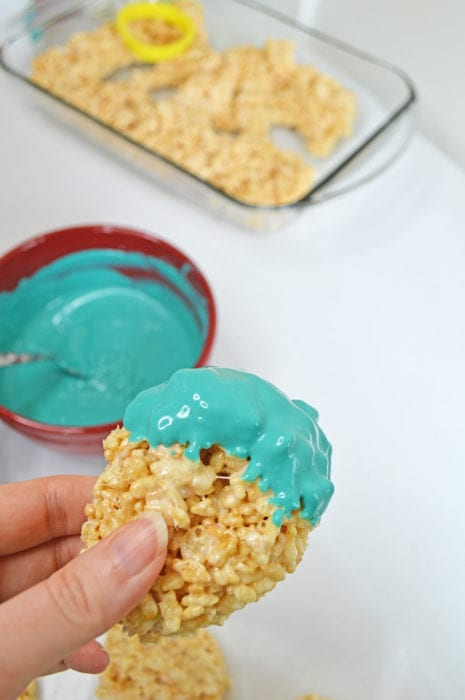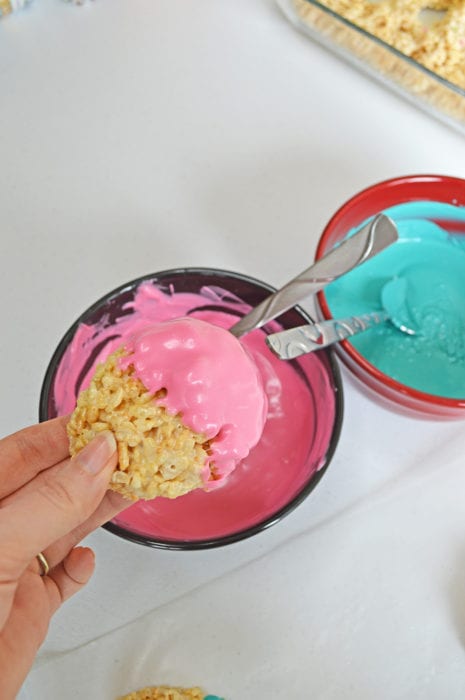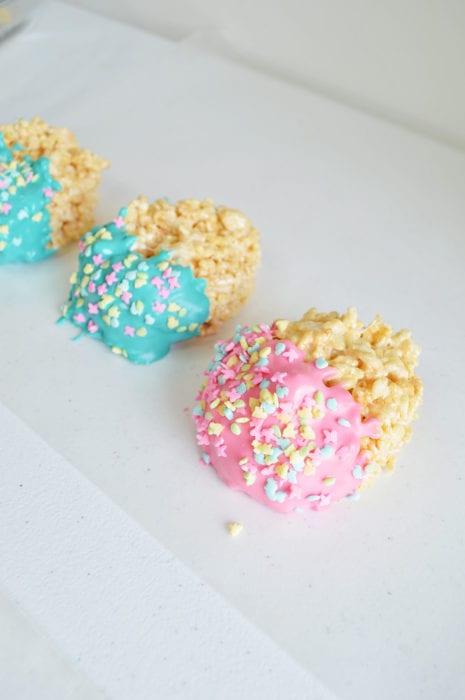 Once all eggs are dipped chill them in the refrigerator for another hour. Enjoy!
[mpprecipe-recipe:34]