Let's lighten things up a bit. I feel like my posts have been boring even me lately. Except for my failed DIY attempt post. That one was quite entertaining if I do say so myself.
Life has been busy lately. This motherhood gig keeps me on my toes daily. I love/hate it. We've had 3 rounds of pink eye over here, and then about 24 hours of healthy before another cold struck the two oldest. Ironically it was 24 hours after the flu mist. I say ironic because my husband who is a medical "professional" (not sure why that is in quotes..he really is) claims that doesn't happen. You know, getting sick because of the flu shot/mist. Anyway, I was lamenting about the four-year-old having yet another ear infection on FB. Here was my status:
Good news is: I love that my husband can check my kids' ears. Bad News: Kyle has another ear infection. That kid can't catch a break. I swear I'm ready to tube him up, or yank those tonsils out!
Everyone was so nice saying things like, "When our daughter got tubes she never had one again", or "when we took Jr.'s tonsils out he was a new superhuman" OK, no one said that, and I don't think any of my friends really call their kids jr. But, anywho. People were nice and sympathetic. You know, the way facebook should be. In a perfect world.
And, my response? "I think I actually need to cut off his hands so he'll stop touching his face. That would do it."
The poor kid touches his face constantly. His eyes water if you say the word "eyes". I'm serious. If you ever meet him, try it. He says his face feels itchy, and when I ask where, he points to his eyebrows. He asked me the other day why we had eyebrows. My response was, "I don't have a clue". Because believe me, there are days when I wish I didn't have eyebrows either. But, the kid has issues. And, he touches the facial area CONSTANTLY. I think there is a slight sensory issue going on. When there is a cold, life is miserable and very very wet for a few days. So, yeah, I think the only thing that will keep him from not getting sick is chopping off his hands. And, that's not really an option is it? Is it?
So, yeah, there's that. And, then there's the realization that my daughter is very much like me in one way despite the post I wrote yesterday. Funny how the universe knows that when you claim something is true, it will show the opposite to be true. Case in point: Her bedroom. I think the thing I hated most as a teenager was putting away, sorting, hanging up, or folding any sort of clothing item. Come to think of it, I still hate that. Now that she has her own room, I think she feels like she can do whatever she wants in there. Like NEVER. EVER. put her clothes in the actual hamper. I guess it's too inconvenient that it's located in her closet. In her bedroom. I think I should maybe just place the hamper in the center of her room for a few days and see what happens.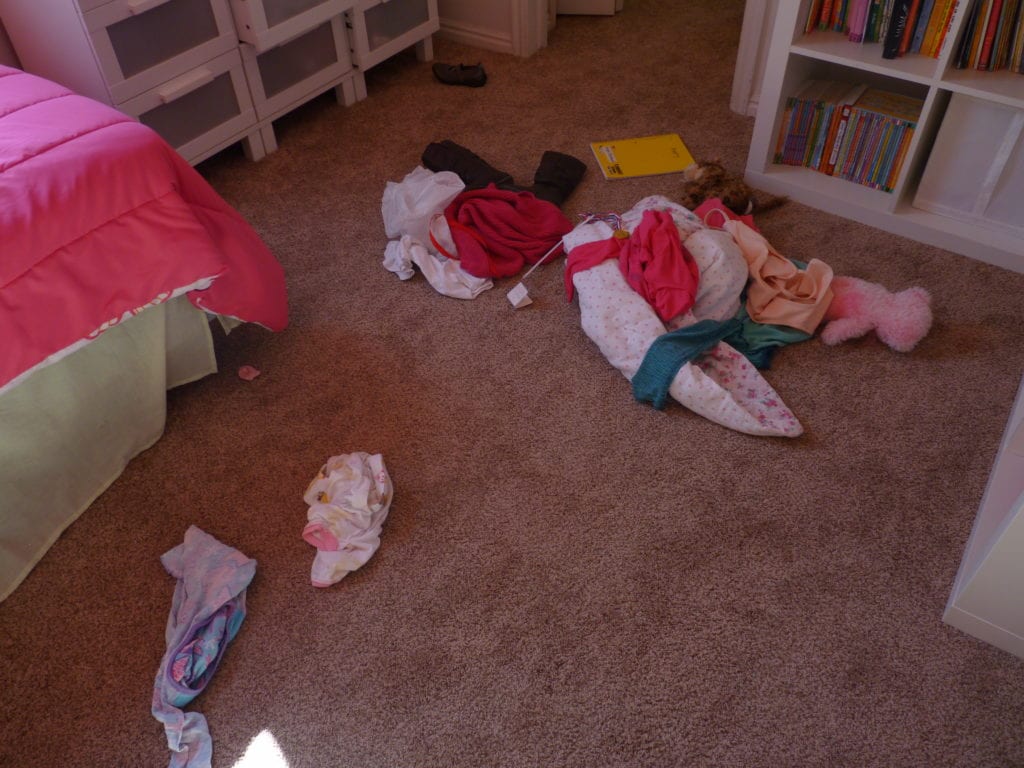 Actually now that I think of it, that's a genius idea. And, since I don't ever do real science experiments, maybe I can turn this motherhood gig into a big giant experiment. Here's my first hypothesis: I think that if the laundry basket is placed in the middle of the room, she will move it into the closet and continue to throw her clothes on the floor.
Oooh. Now I'm excited for bath time tonight to see what happens! See, science can be fun!
Last, but certainly not least, little Chan Man. He's great. He's napping right now after an eventful morning at the park. Hopefully it will be a good long one since he has the cold that Mr. Face Toucher gave him. I forgot to grab the dirty laundry out of his closet though, so I ran back in, risking waking him up from his nap that he had just started, and found this: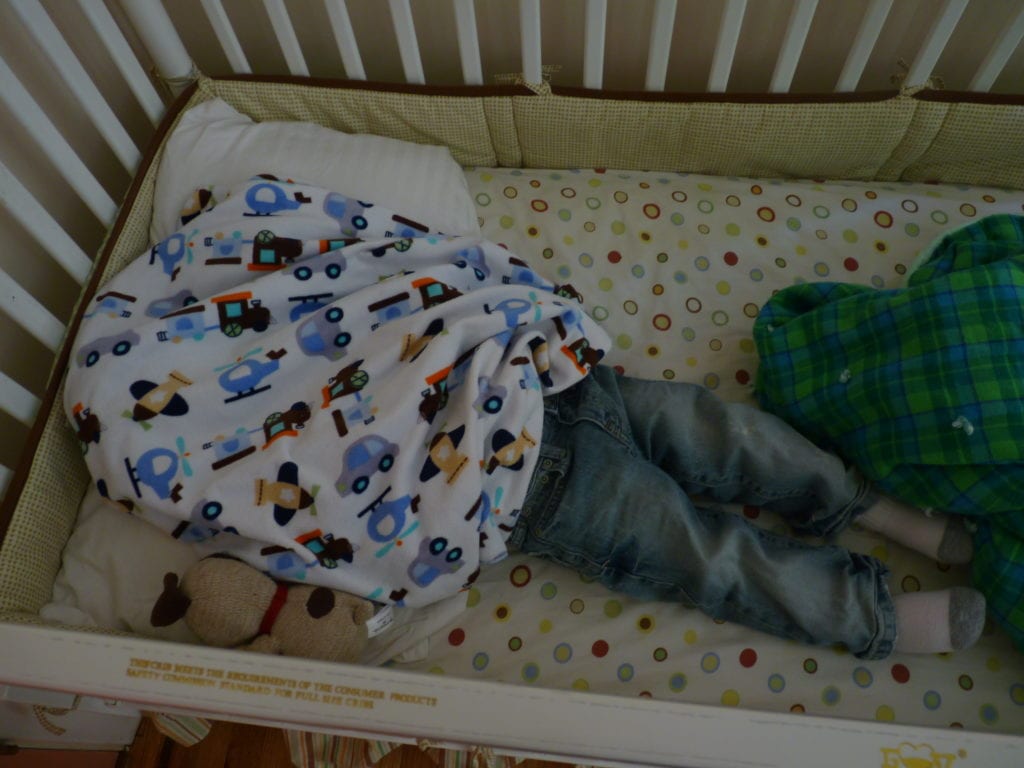 Yep. He's asleep like that. On purpose. I did worry about SIDS for a quick second, but when I went to pull down the blanket, he pulled it back up again. Whatever works, dude. Have a great nap little man! Please don't suffocate.
That's what happens when you have three kids. You stop worrying about SIDS and just embrace the unexpected. Motherhood is a roller coaster, and you never know what's coming around the next loopity loop. Here's to hoping it's not someone throwing up.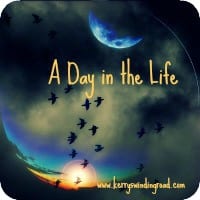 Join in the awesome link up here. What does a day in YOUR life look like?