So, there was one thing that no one ever told me about parenting. That I have to be sneaky. Almost daily. Here's the deal, I'm not sneaky by nature. In fact, I have no poker face, and when I try to lie, it is very easy to see that I'm bluffing. Plus, I have a horrible memory, so don't expect me to keep facts straight. I can't wait for the day when my kids know that Santa and the Easter Bunny are just me. It will be such a relief!
But, one thing no one ever told me about parenting was that this skill would get perfected as a parent in just your normal day to day life.
Take sneaking into the child's room while they are napping. This is of course only when it's practically a life or death situation. But still. On the rare occasion when I have to do it, in my mind, I look like Catherine Zeta Jones from that movie Entrapment. Don't know what I'm talking about? Go here. But, in reality, I probably look like a total freak with every muscle constricted and a look of horror/why am I doing this? on my face. Add to the sneakiness trying to get in the shower without making the wood floors creak before the boys wake up, or trying to open up any packaging at all without three kids running in from three rooms away to see what you are eating.
You could also include being sneaky about what is coming next. By all means, I can't let the toddler know that he is about to get his diaper changed. If I do, he will run away screaming. Needs his face wiped after lunch? I sneak up to him with a wet paper towel behind my back before he can see it and BAM! I attack his poor little face with cleanliness. He never saw it coming.
Runny nose? Can't let him hear me pull out a tissue from the box.
Time to clean their room? I make it into a game before they realize what is happening.
Need to put clothes ON them? Tackle them and work as quickly as possible while trying to distract with a toy or book.
And, then there are the more serious issues like how I found out my 2nd grader knows about "crushes". Like the kind where boys like girls and vice versa. Wasn't that supposed to happen sometime around college? Nope, she's talking about it now. But, I can't let her know that I know that a boy in her class has a crush on her. I can't just come right out and say it or she will shut down. So, I'm sneaky. I ask vague questions hoping she'll mention his name….she does. I follow it up with:
"Is he your friend?" No.
"Do you ever play with him at recess?" No.
"Well, why not?" I don't know (as she looks at me suspiciously)
I drop it. No further facts are discovered. I really, really suck at being sneaky.
I sometimes feel guilt about the scheming, sneaking and the little white lies. It's OK though, they're sneaky too.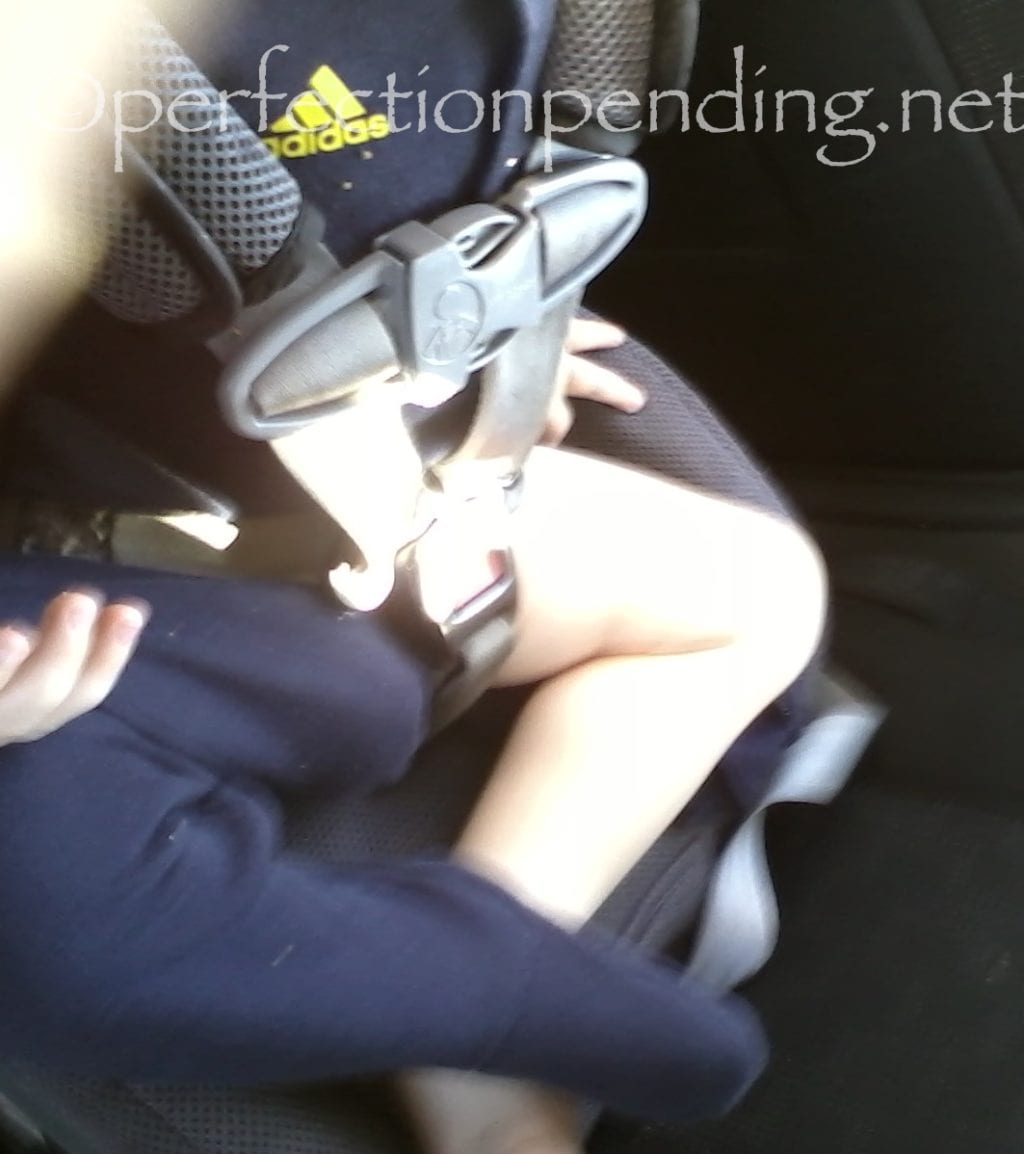 Like undressing themselves as best as possible in the backseat of the car when Mom isn't looking. Well, played kid. How you were able to get that many buttons undone while strapped into a five-point harness is beyond me.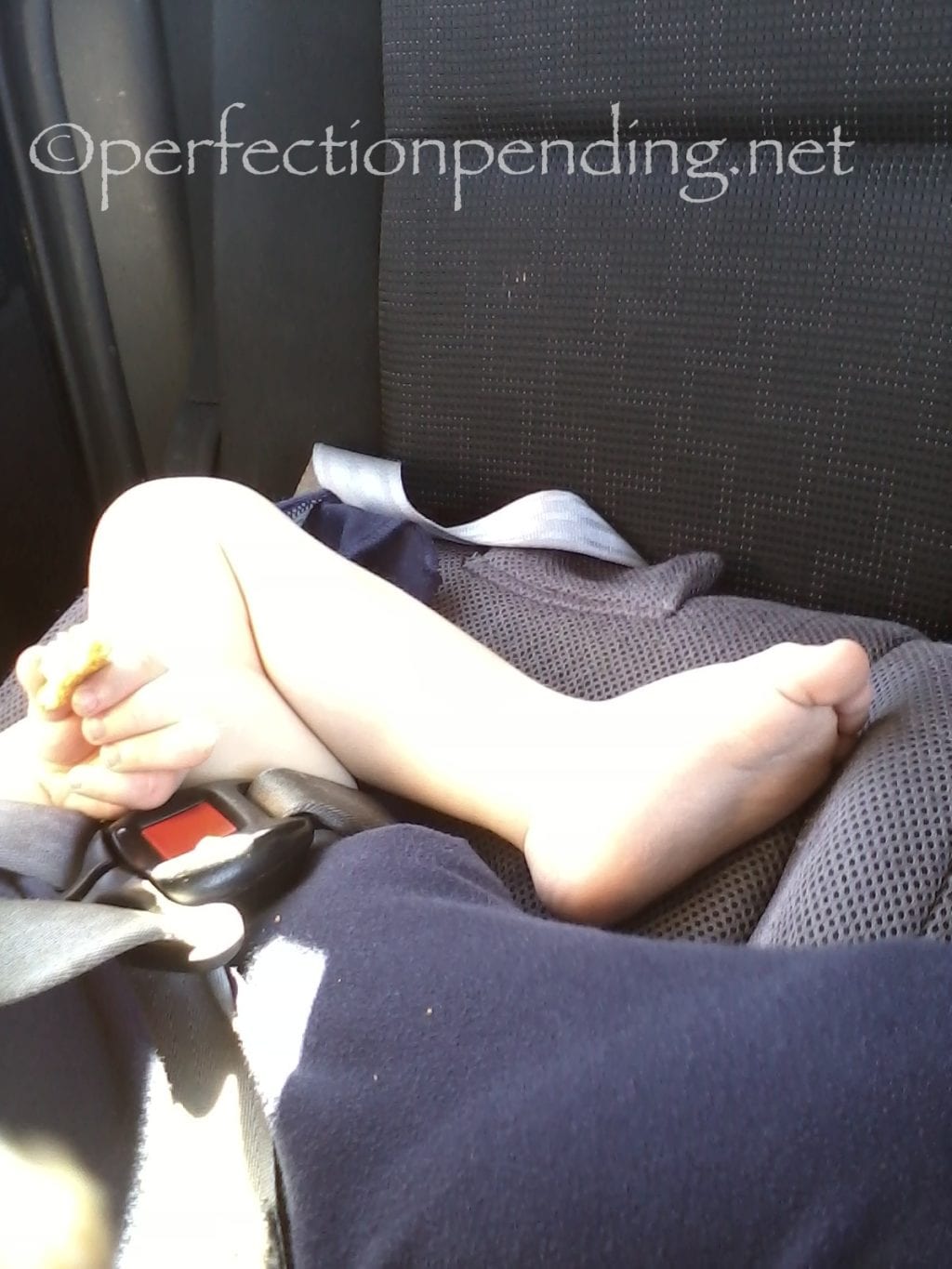 What is one thing no one ever told YOU about parenting?