I've always been what I considered a decent mother. Not a great one, and certainly not perfect. But, it's only recently I've realized that I'm finally stepping into my own of becoming the "good enough" mother.
I think it stems from my angst early on trying to balance the need to control everything, with perfectionism, and living up to impossible standards I had set for myself.
I was going to do it all and be it all as a stay at home mom.
Little did I know that motherhood would catapult me into a journey of letting go and also self discovery.
I realized early on that solely changing diapers and breastfeeding around the clock led me into postpartum depression. I discovered the my anxiety as a young mom was crippling.
I discovered that I had OCD and frankly, I realized there was a lot about being a mother that I just didn't like.
It's not popular to voice out loud that you don't like being a mother.
Granted, there are some days when I do love it, in fact. But I was surprised to find out that being a mother wasn't the only thing I needed to feel like a complete human.
Motherhood didn't fulfill me like I thought it would.
I was programmed to believe early on that motherhood was the pinnacle achievement I would reach in my life.
Sure, I had other passions. I wanted to become a therapist, possibly a criminal psychologist. Graduate school was in my road map, and I certainly wasn't sitting around waiting to find a husband.
But, when he came along, suddenly my goals shifted and I thought marriage, and four years later – motherhood, was the key to my happiness.
Motherhood does bring me a lot of joy.
There is no denying the fact that I have loved being a mom some days.
But, there's also no denying the fact that there are aspects of motherhood that just didn't suit me.
It turns out I don't like playing make believe that much with toddlers, and I loathe meal time in my house.
While other mothers seemingly find so much joy in making cute bento lunches, I trained mine early to fix their own food because it was a responsibility I was tired of having.
Some moms even love getting on the floor and playing with their kids.
I'm not one of those moms.
Some moms love the chaos of a house full of children, and the messiness of toys on the floor. I find zero comfort in chaos and messes. I find peace in quiet moments alone.
The picture we usually have of the perfect mother isn't one who desperately wants to be left alone.
I realized early on it led to boredom and depression to be stuck in the house all day with little ones, and I craved an outlet. Luckily I found what I needed through writing and later starting a career out of my home.
But, there were many days where I wondered what was wrong with me.
Why wasn't I a great mother? I swore before kids that I was going be the model mother. And yet, there were many days (and still are) that I look at motherhood as a chore, despite loving my children fiercely like all mothers do.
It isn't until recently that I realized that it was ok to be a "good enough" mother.
What if we were radically proud of the fact that motherhood isn't a passion for some women who choose to embark into it? That doesn't mean they don't love their kids, or care for them. It just means that it's not the only thing that drives their passions and desires.
It's not the pinnacle of success in womanhood.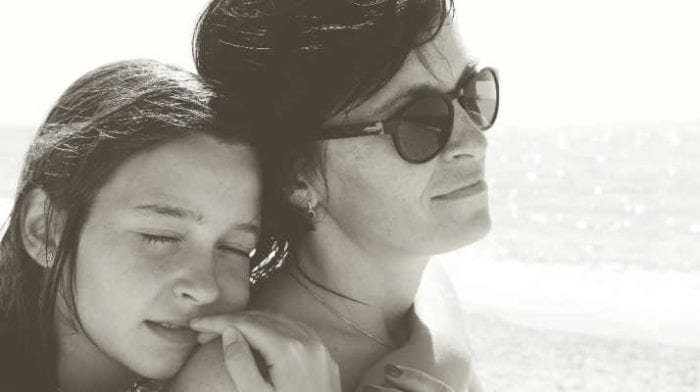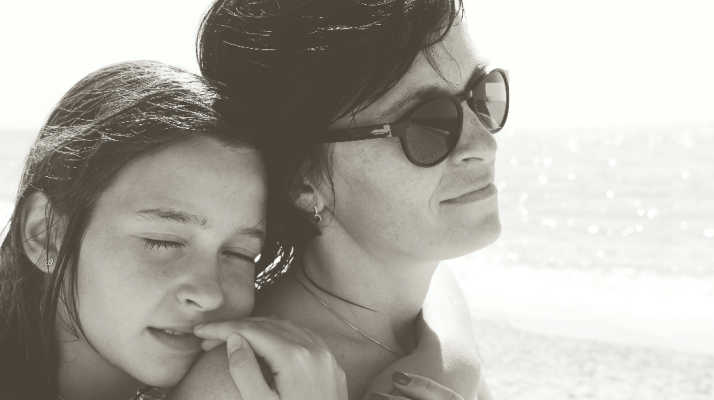 What if we made it OK as a society to be a "good enough" mother instead of an exemplary one?
What if mothers didn't have to live up to impossible standards of perfectly groomed children in trendy clothes with cute instagram captions as the norm?
What if we didn't compare ourselves to what another mom over on Pinterest did for her child's birthday?
What if we made it acceptable love our kids, take care of them, and call that "good enough" without all the extras that some people think defines a great mother – or even a perfect one?
What if we made it acceptable to ourselves?
I've learned that being a "good enough" mother brings me more peace than striving to be a perfect mother ever did.
If I can let go of some of these crazy expectations I had for myself or the picture perfect image I had of the perfect mother, I have learned that I'm actually a better mom, maybe even a great one.
If I can be alone, I actually like my kids more.
If I can have an outlet that has nothing to do with mothering, I can look forward to my time with my kids more.
If I can realize that being a "good enough" mother is exactly that – good enough. It's not perfect. It's not horrible. It's just right.
And, the truth is – that gives me peace.
I can get caught up on the notion that being "good enough" is just mediocre and I can do better, but the truth is – maybe I'm not meant to be the best mother in the world.
But, the truth is – being a "good enough" mother is just right for me. It's a lie or a story I tell myself when I tell myself I can do better or I should do something more than I'm doing.
Because my kids are well loved. They are well fed, and groomed, and entertained. They have friends and are given plenty of resources to succeed in life. They know I love them. They know they can come to me when they have hardships.
And, what if we said radically – I'm a "good enough" mother. And that's actually perfect for me.