I love when I remember recipes that I had from a long time ago. I've been making this for over 13 years. It's so yummy, and calls for a one full bunch of cilantro, so you know it has to be good.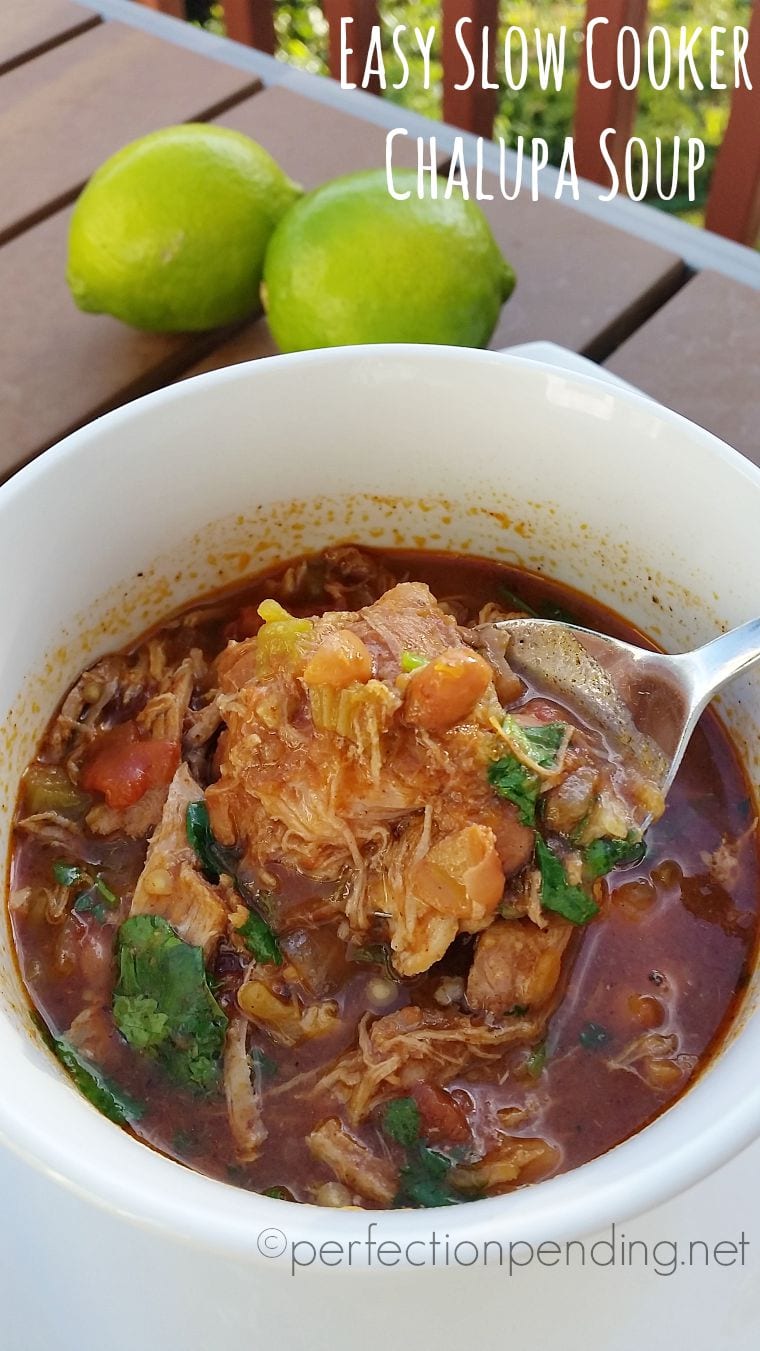 The thing I love about it too is that like all my recipes, it's EASY. And, my kids eat it.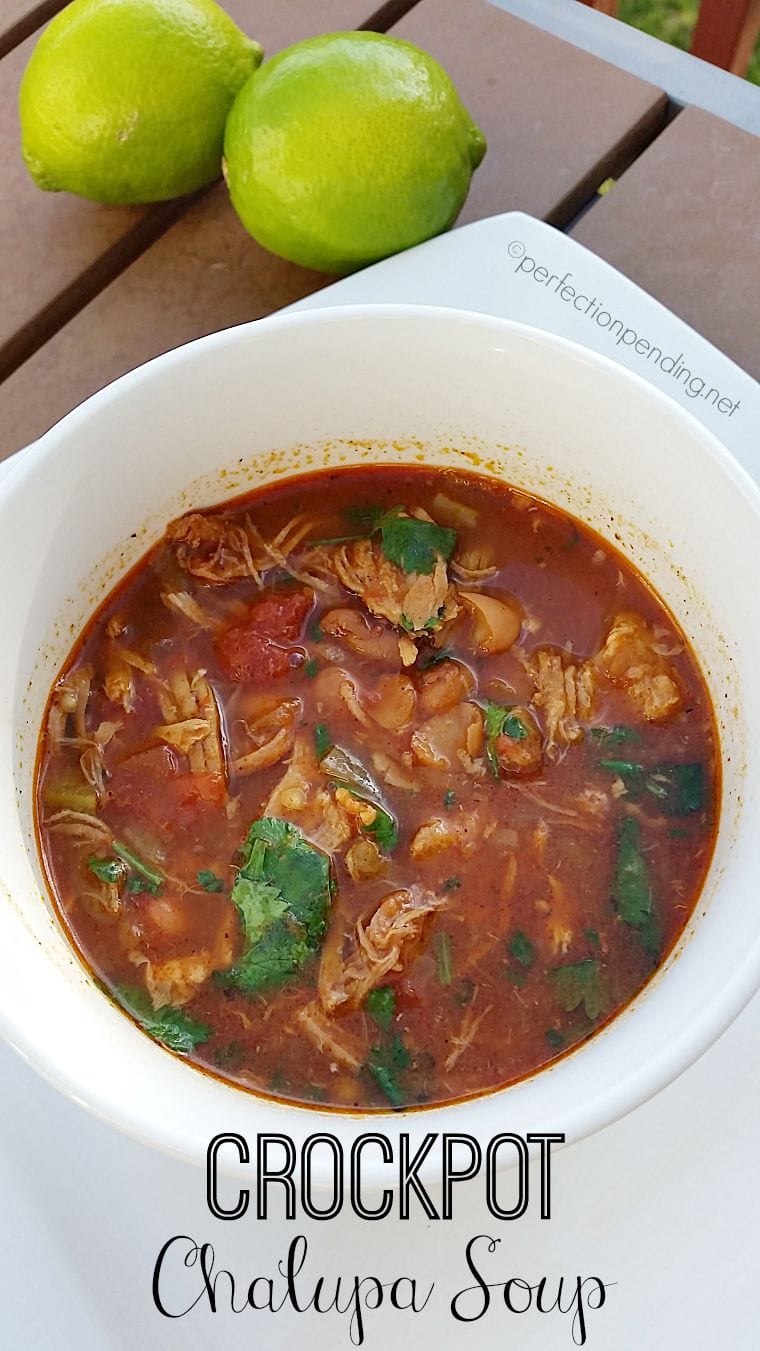 And I have been in a food rut a little lately. You see, a couple of months ago, I started doing a low glycemic diet to lose some weight, and I'm down 23 lbs. It's exciting! But, sometimes, I feel like I eat the same exact thing every day. Because…well, I do. So I was trying to think of SOMETHING different to cook for dinner one night when I remembered this recipe. After a quick run-down on the ingredients, I realized it was something I could eat, and it really is amazingly delicious. PLUS, you can easily double it for large groups. I made this for a big family event once and everyone asked me for the recipe.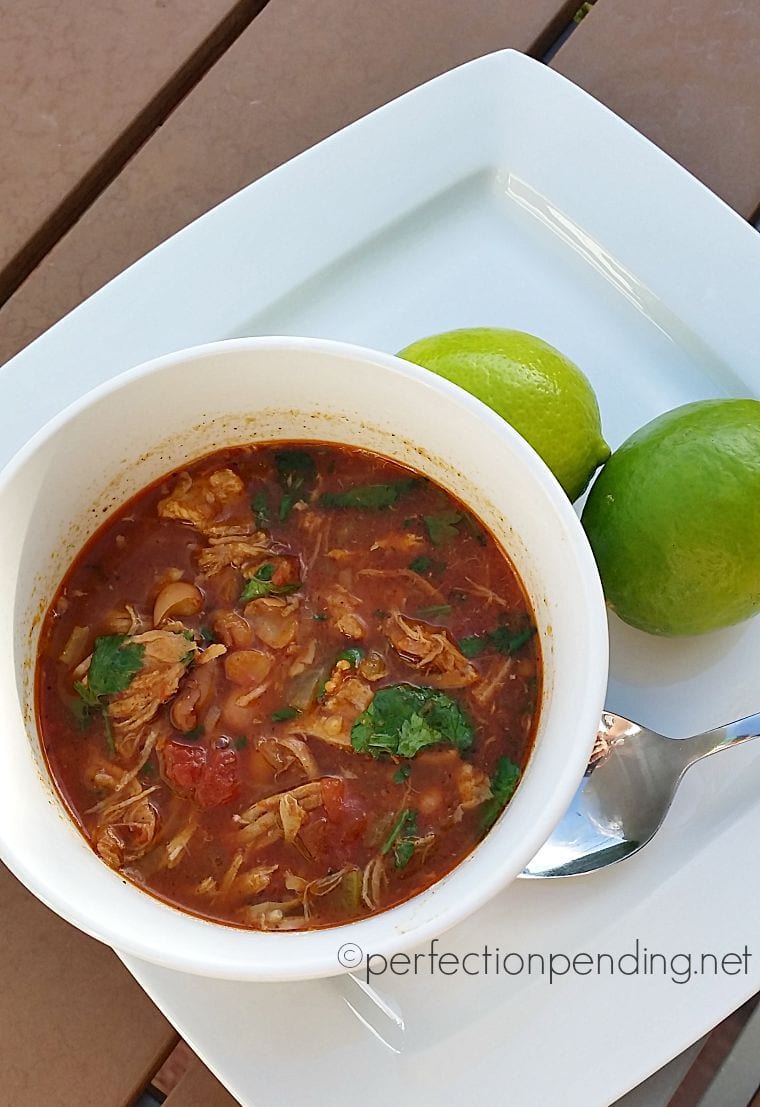 Crockpot Chalupa Soup
Ingredients
2 lbs. Pork Roast
1 lb. dry pinto beans
7 cups water
2 cloves garlic
1/2 small onion, chopped
1 can, green chilis
1 small can stewed tomatoes
3 Tbsp. Chili Powder
1 Tsp. Oregano
1 Tbsp. Salt
1 Tbsp. Cumin
1 Large Jar Pace Picante Sauce
1 Whole Bunch Cilantro, chopped
Juice from 1 Lime
Instructions
Place frozen pork roast in the crockpot.
Add next 10 ingredients (through Cumin).
Cook on low for 8-10 hours.
Shred pork (should fall apart easily) and add cilantro, picante sauce, and juice from one lime.
Serve immediately.
*Note- If meat is thawed, reduce to 6-8 hours cooking time.
7.8.1.2
7
https://perfectionpending.net/crockpot-chalupa-soup/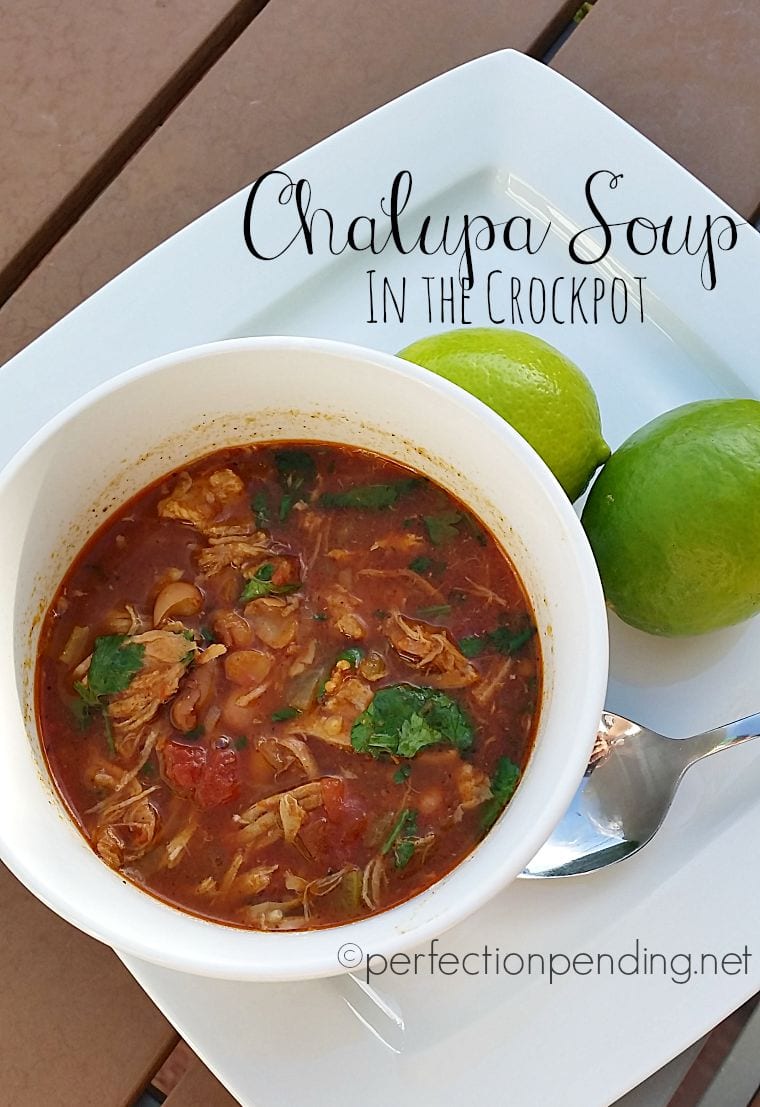 This recipe tastes good with cheese, sour cream, chips and guacamole for garnishes. But, we just love it plain! Enjoy!
Here are some of my other crockpot recipes you might like: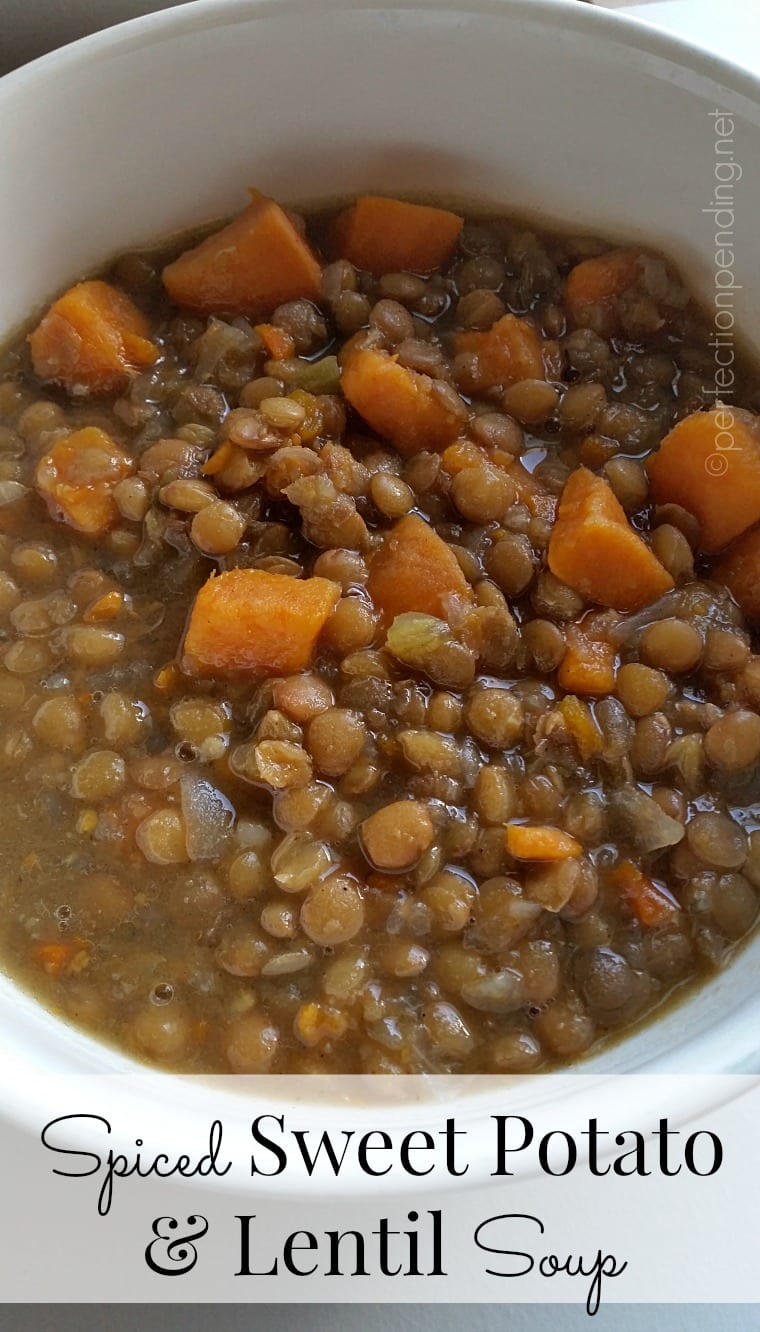 Spiced Sweet Potato & Lentil Soup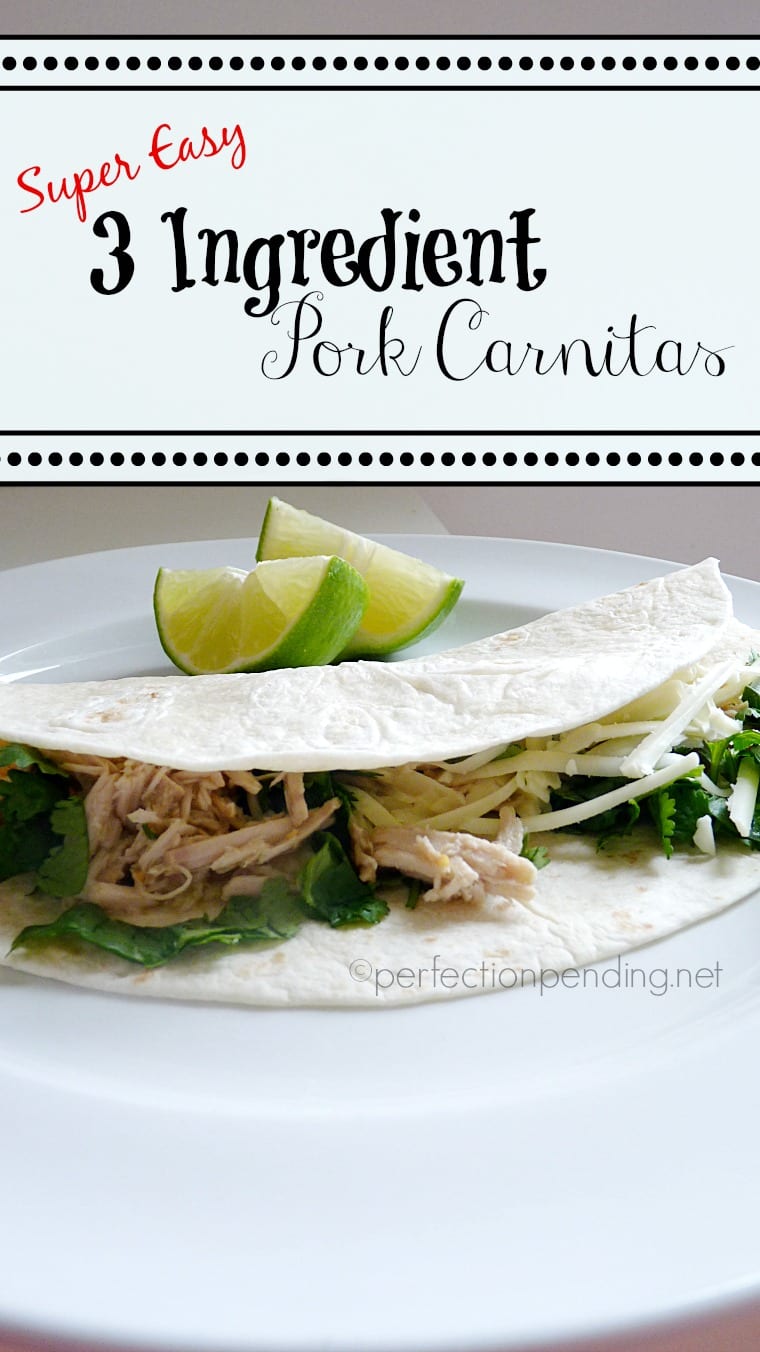 Super EASY Chile Verde Pork Carnitas