Soup recipes are always a big hit in my house. I don't know what it is about soup, but it's the one way I can get my kids to eat a lot of veggies.
So the truth is, I cook soups all the time.
And, it's not a big surprise that making soup recipes in my crockpot is one of my favorite ways to cook.
There is something I love so much about coming home and having a yummy soup simmering in my crockpot or slow cooker on a busy fall afternoon.
Slow cooker soup recipes are the perfect way to help me get me act together
I just love not having to worry about dinner.
And, I'm much better at having my act together in the morning than in the afternoon.
That's why a slow cooker is a must for me to use during the school year to have dinner all ready for busy weeknights.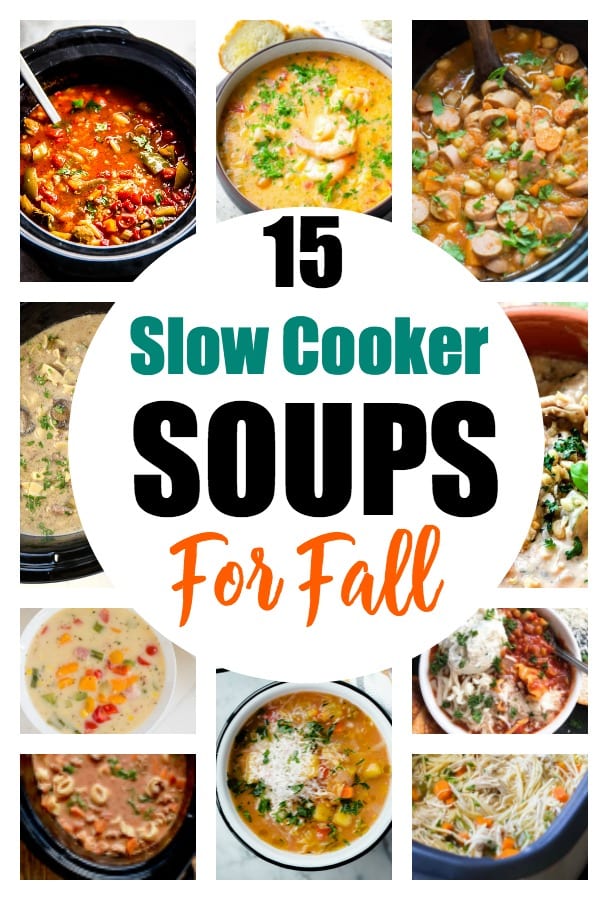 That's why I thought it would be perfect to round up some soup recipes that you will love to make in the fall, or really anytime.
But, these soup recipes make great easy dinner ideas when you're busy running to soccer games, or when there are a lot of afternoon activities that you are trying to get to and from.
Soup recipes are perfect for Fall
Fall is my FAVORITE season because I pretty much love everything about it. Pumpkins, fall leaves, and soup recipes and cooler temps are just some of the reasons I think Fall is better than all the rest.
So, if you're looking to add some new crockpot soup recipes to your fall lineup, these 15 recipes should be at the top of your list.
Grab a big mug, curl up with a soft blanket, and enjoy a fall dinner idea with these soup recipes that are sure to please.
Crockpot Mexican Chicken Soup By Salt And Lavender
Slow Cooker Winter Minestrone With Split Red Lentils by A Beautiful Plate
Slow Cooker Thai Coconut Chicken Wild Rice Soup by Carlsbad Cravings
Slow Cooker Beef Stroganoff Soup By Five Heart Home
Creamy Slow Cooker Sweet Potato and Ham Soup by Brooklyn Farm Girl
Slow Cooker Shrimp Crab Soup by Yes To Yolks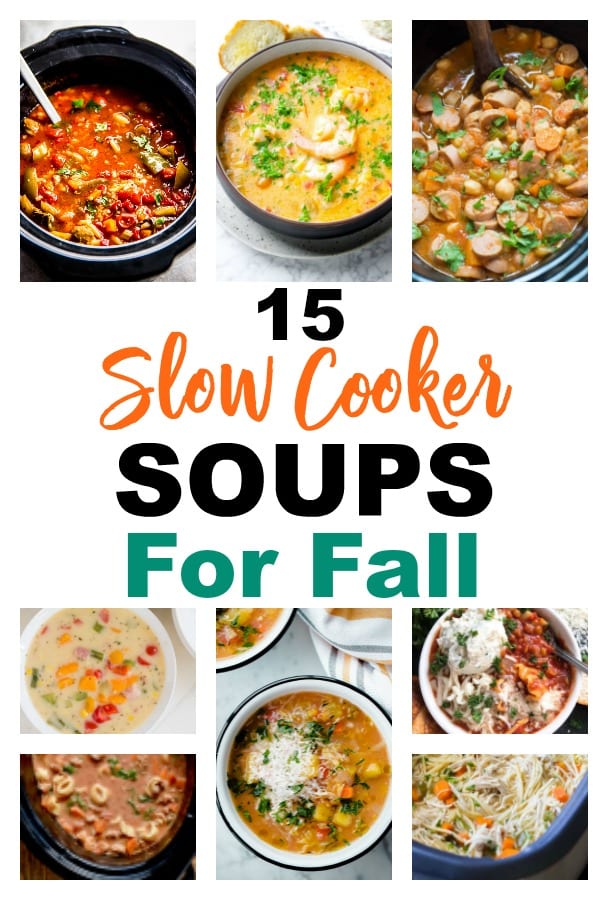 Crock Pot Beef and Noodle Soup by Julie's Eats & Treats
Slow Cooker Creamy Tortellini Soup by Wine and Glue
Slow Cooker Chickpea Sausage Stew by The Flavors Of Kitchen
Slow Cooker Broccoli Cauliflower Cheese Soup by Recipe Runner
Curried Butternut Squash Soup by Little Spice Jar
Slow Cooker Chicken Noodle Soup by Healthy Little Foodies
Slow Cooker Vegetarian Lentil Lasagna Soup by Three Olives Branch
Slow Cooker Pumpkin Soup by Simply Recipes
Tuscan White Bean Soup With Sausage by Savory Nothings
Looking for more soup recipes? Here are a few of my own right here on the blog that you'll definitely want to try.
Here are a few you'll LOVE for fall.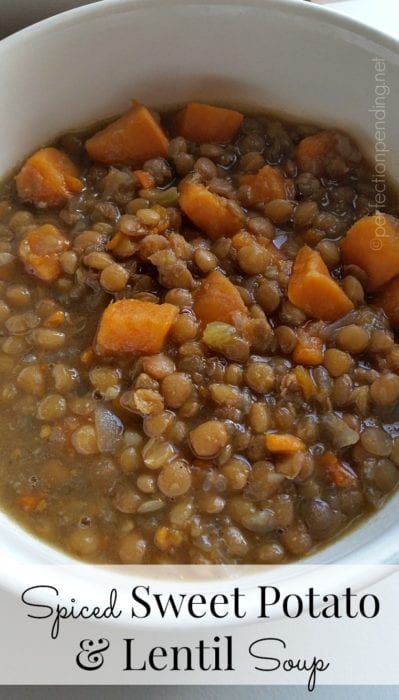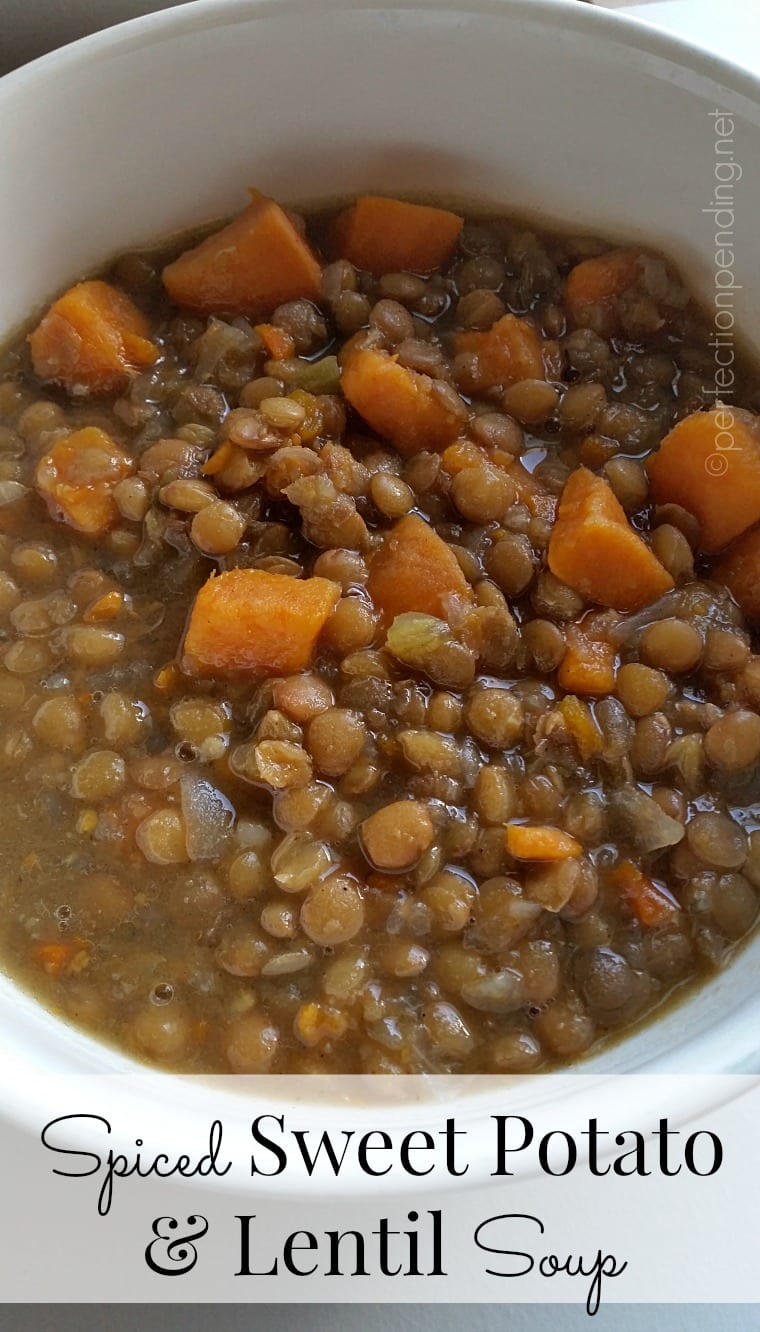 This spiced sweet potato and lentil soup makes the perfect soup recipe for fall. It's one of my most popular recipes on my blog, too.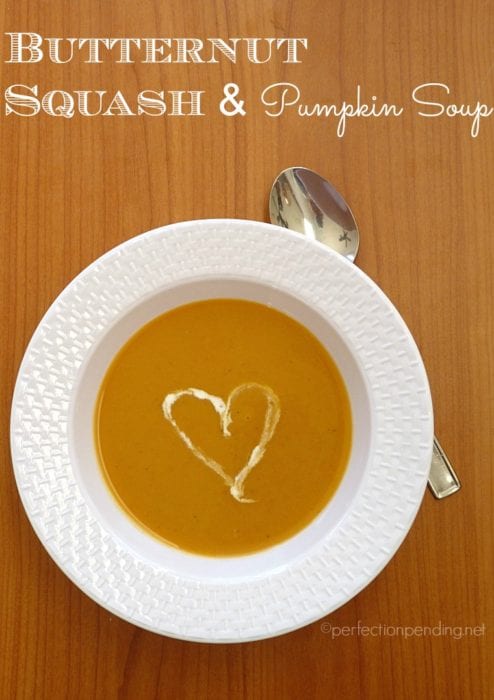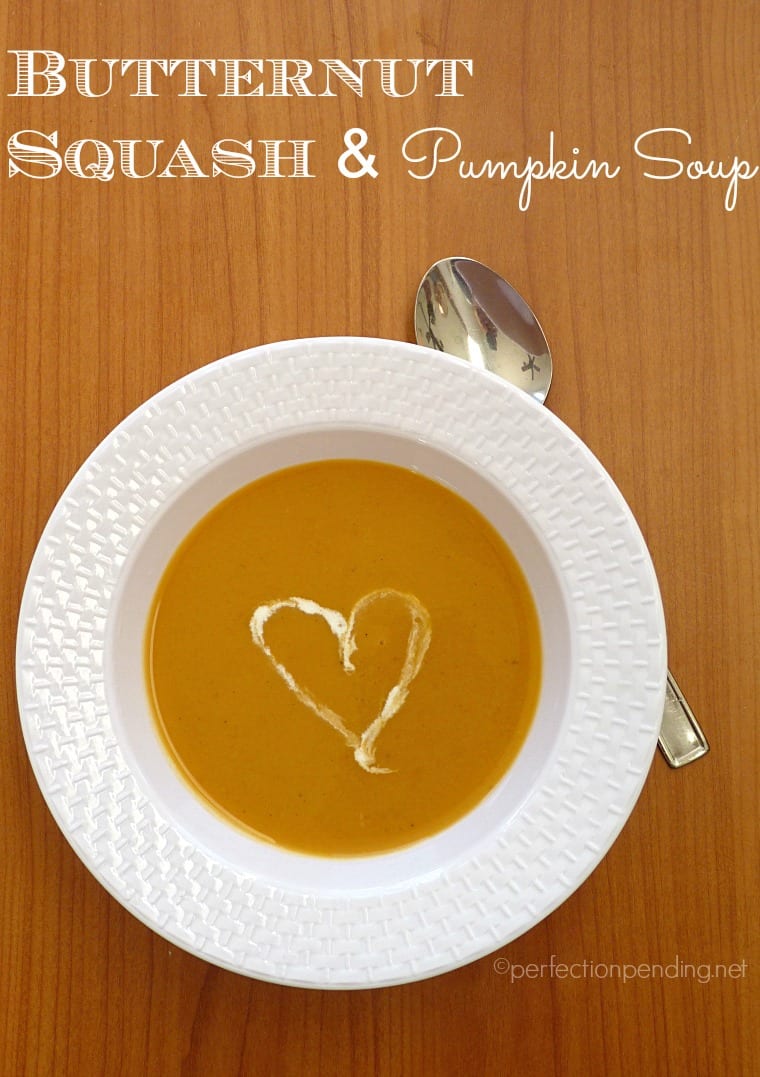 This butternut squash and pumpkin soup is one of my husband's favorites. He's always begging me to make it. It's creamy and delish and makes the BEST fall soup.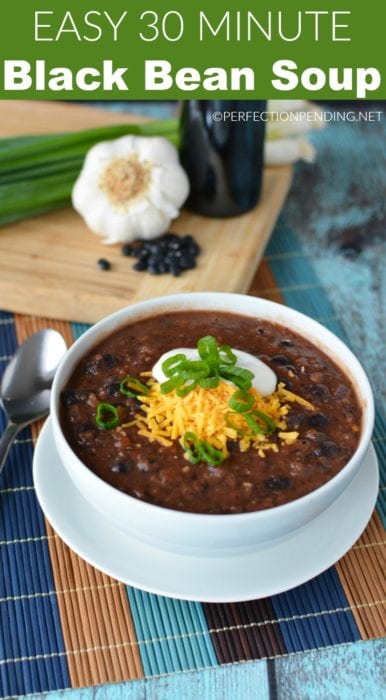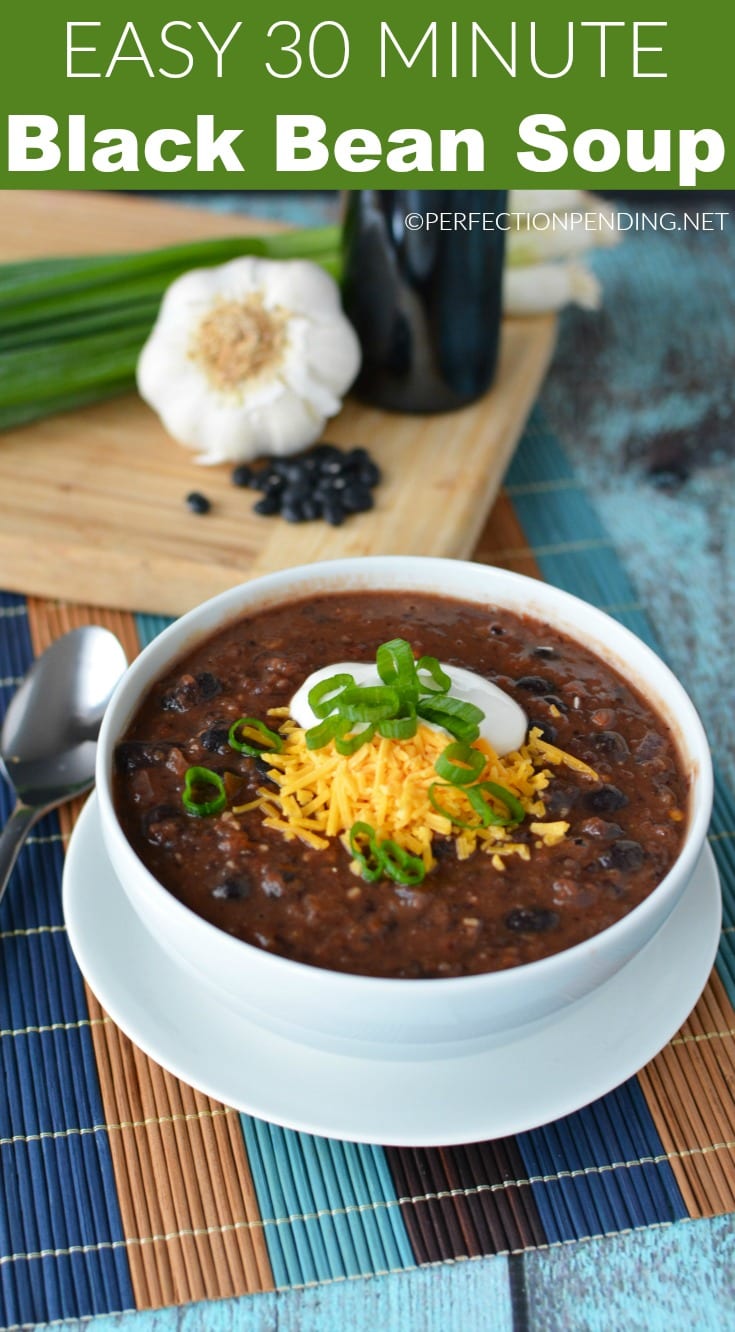 And, this easy black bean soup is my all time most popular recipe on my blog. We make this at LEAST once every couple of weeks and since it's great over rice too, it really is a fabulous easy dinner idea. You'll love it.
Do you love fall soups?
Which one are you going to try? And, if you're craving fall recipes now, check out my pumpkin cookies. OMG.
They are to die for.