We kind of love soups around here. In fact, my KIDS eat soup like crazy too. Especially if we let them dunk bread in it.
I've been making this recipe for Spiced Sweet Potato & Lentil Soup for a while, and it really is SO easy. Mostly because it's in the crockpot. You can substitute Butternut squash for the sweet potato too if you don't like sweet potatoes.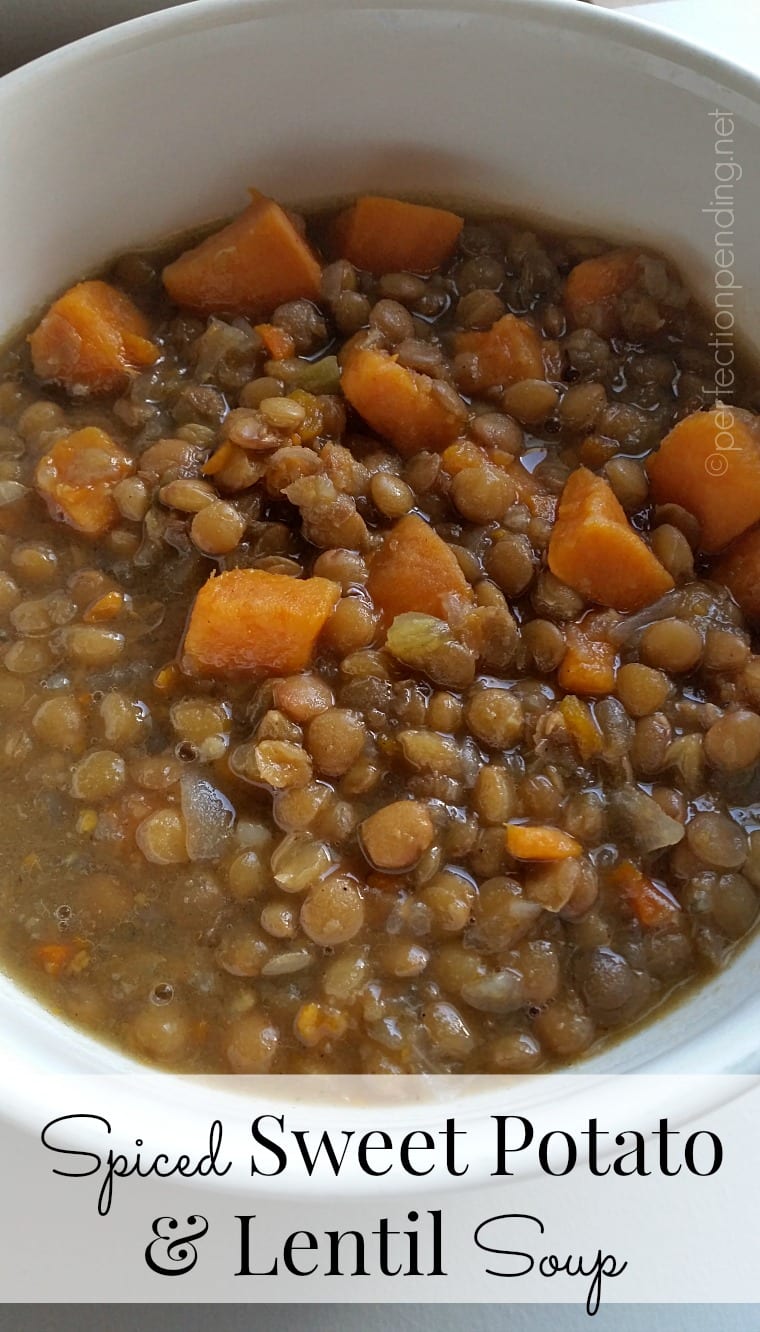 Spiced Sweet Potato & Lentil Soup (For the Crockpot) 
[mpprecipe-recipe:5]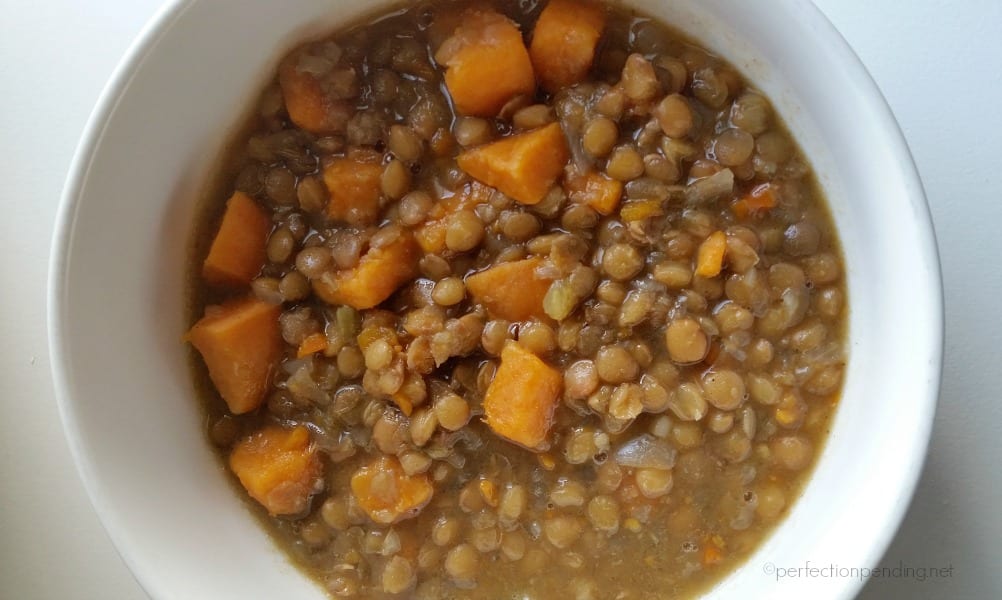 Doesn't that sound easy? It really is. Let me know if you try it! The garam masala is what makes this soup, and it's one of my favorite spices to cook with. Don't try to substitute it, or it won't taste as good!