I've been thinking about my role as a stay at home mom lately, and reading a lot on the subject too. I've started several blog posts trying to encapsulate my feelings as of late, and none of them have been published. Instead, I've taken time to sit and think, and really scrutinize myself, and my own feelings about motherhood. Waiting to hit publish is so unlike me! But, now I'm ready to write about what I feel are some big misconceptions about stay at home moms. And, I've decided to make it a little series of posts. Later this week, I'll be talking about another blog post I read that suggests that being a stay at home parent is a luxury….for our spouse.
But, first, I want to talk about complaining. Since I was a little girl, I wanted to grow up, get married, have kids, and live happily ever after. Maybe that's not what everyone aspires to do, but for me, it was what I thought was the picture perfect ideal. All I needed in the world. Now, I have it. All of it. The little house in a great neighborhood, the kids, the husband and the ability to stay home with my kids. So, I should be perfectly content, right?
Last week, I read the post, Dear Stay At Home Moms, Shut the Eff Up, and felt a little miffed. To say the least. Lucky for me, I have some kindred spirits in the blogging world that get me. And, get why stay at home moms sometimes complain. Stephanie from Mommy, For Real is one of them. Read her response to the Dear stay at home moms letter here. I love it.
But, I've been wanting to write about my feelings as a stay at home mom for a while.  This post has nothing to do with working moms vs. moms that stay home by the way. It's not even about that for me. I respect working moms, and I know that many of them don't have a choice. They have to work. But, what bothers me is the judgment made by others if stay at home moms muster out a tiny little complaint from time to time. And, working moms aren't the only ones judging and pointing fingers.  Other stay at home moms judge too.
Here's my biggest complaint with her post about stay at home moms complaining (see how I did that?) No one should be judging my gratitude (even if I do complain from time-to-time). Picture for a moment a baby shower of a close friend. You took a lot of time picking out her gift, wrapping it nice, and were so excited to see her open it. When she did, she thanked you politely and then moved on to the next gift. You felt satisfied, but another friend also attending the baby shower stands up, points a finger at the mom-to-be and says, "I don't think you showed enough gratitude for the gift she just gave you! You didn't even look like you were excited! What's wrong with you? You must not be thankful for any of our gifts! You don't even deserve that present or any of our presents!!"
That would be crazy talk wouldn't it? It's no different with the gift of parenting. The mom-to-be was thankful, she even said it out loud, but other people thought she wasn't exactly thankful enough? Give. Me. A. Break. We would all probably sit in that baby shower with our mouths hanging open and be in complete shock that someone dared to say she wasn't grateful for that gift. So, why is it OK for anyone to say I'm not thankful for my role as a stay at home mom?
Maybe I don't voice my gratitude like you do, that doesn't mean I don't have it. And, a complaint from time to time doesn't negate a grateful heart.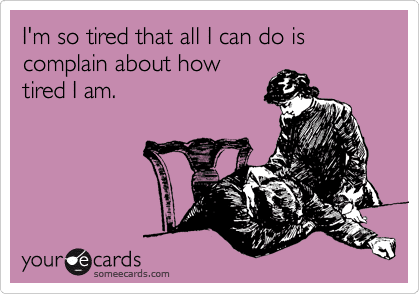 For me personally, I would feel like a total fake if I went around spreading sunshine constantly. And, I would also feel a bit like a bragger too. "I love my life. I'm so grateful that my kid makes straight A's, I'm glad I can wear yoga pants to my job everyday!" It's totally not my style, and feels a bit self-indulgent too. But, gratitude? I've got a lot of it. Right inside my little heart that you can't even see.
Now before you think I love dwelling on the negative, I have to say that I DO feel gratitude is extremely important. But, I don't think it's a gift that comes to everyone naturally. For me, I have to make conscious efforts to feel gratitude for my blessings throughout the day if possible. It helps me have a better attitude. But, I also think gratitude is a personal growth exercise that takes time. You can't just wake up and run a marathon. Don't feel guilty if you complain once in a while. Or even every day.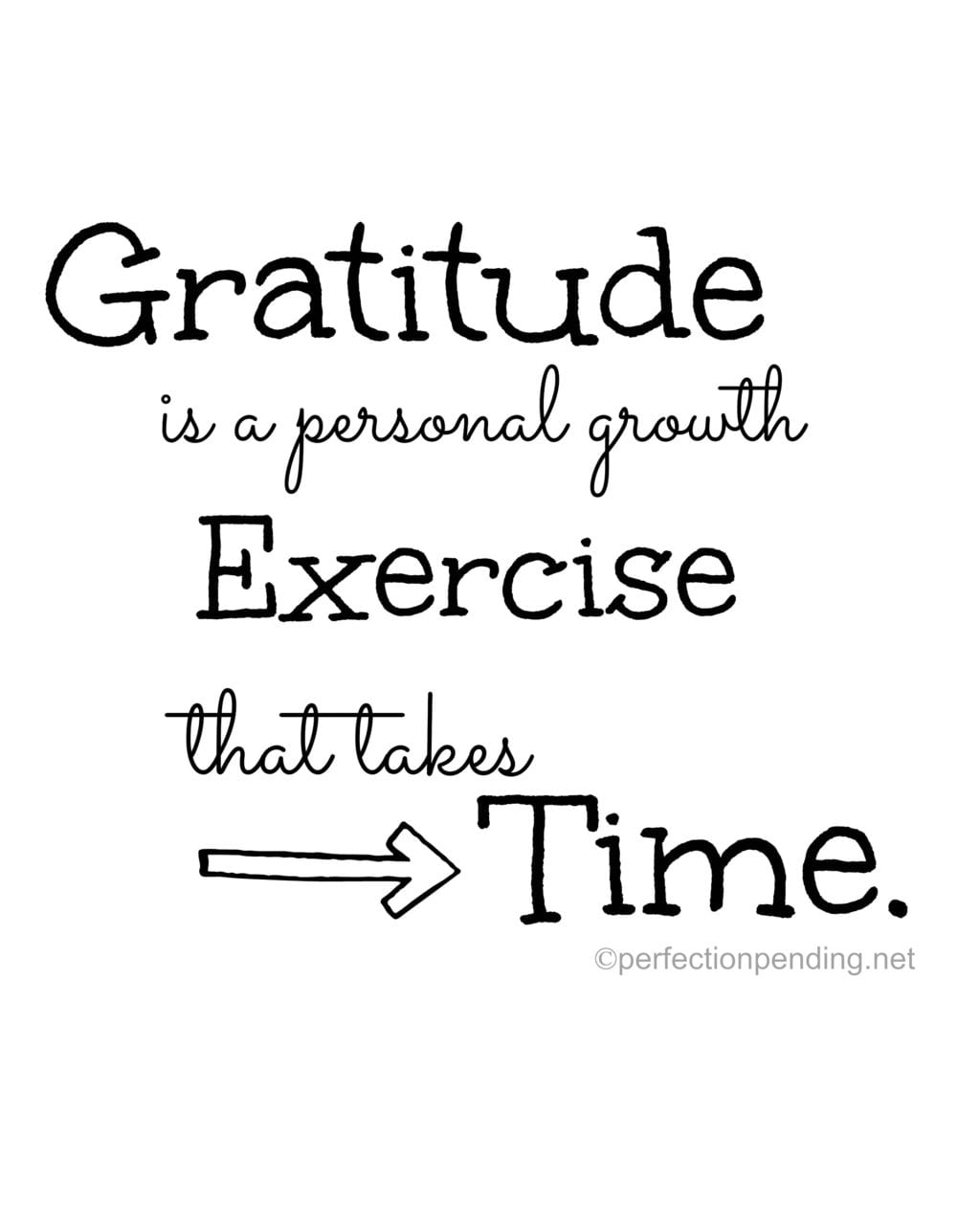 I believe in a loving God that gives me blessings daily. And, I believe those blessings are gifts from Him. I also believe it's my responsibility to thank Him for those blessings and have an attitude of gratitude as much as possible. But, I'm human, and I'm not perfect (hence the name of my blog…ahem). So, I complain from time to time. I know that He does not view those complaints as total ingratitude for all that I have. It's ridiculous to jump to the conclusion that I'm miserable because I voice a complaint. Because, I also spend time trying to be grateful. Quietly. And, I definitely don't think there is a third party that gets to point out that I'm not grateful enough.
I'm not in a competition to be the most grateful, and you shouldn't be either. I'm just trying to do the best I can in this crazy job I have and stay true to myself. Even if that means complaining once in a while.
Seriously. Let's just stop telling each other how to be. That's all it's really about isn't it?
********
What are your thoughts? Should SAHMs never complain about their jobs? Do you think that means they aren't thankful for what they have?