This post contains affiliate links. See my full disclosure policy here. 
My husband requested that I make my pumpkin chocolate chip cookies last week, because who says you can only have pumpkin flavored stuff in the fall? NOT ME! I will take pumpkin anything year round, thank you very much.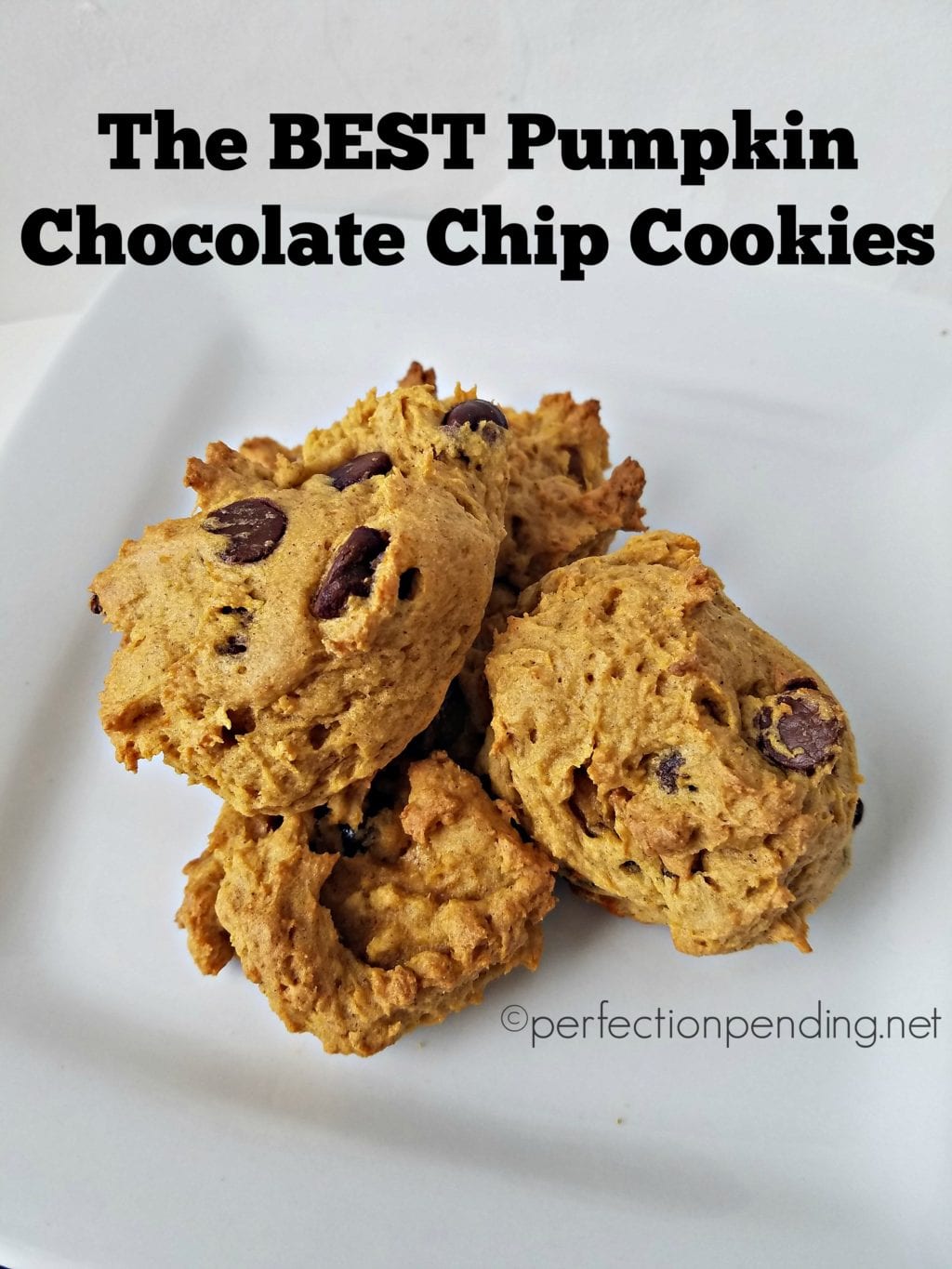 So, I thought I'd share the recipe with you today!! I love these because they have the consistency of cake, but are a cookie. Trust me, you will gobble these babies up!! ENJOY!!
Cake-Like Pumpkin Chocolate Chip Cookies
[mpprecipe-recipe:23]
(PS-You Will want to double this recipe).
But, wait! There's more.
You can totally make these into a gluten free version as well. I picked up Namaste Gluten free flour at Costco, and tried the exact recipe and they turned out awesome. If you don't have a Costco membership, you can actually get it on Amazon, too!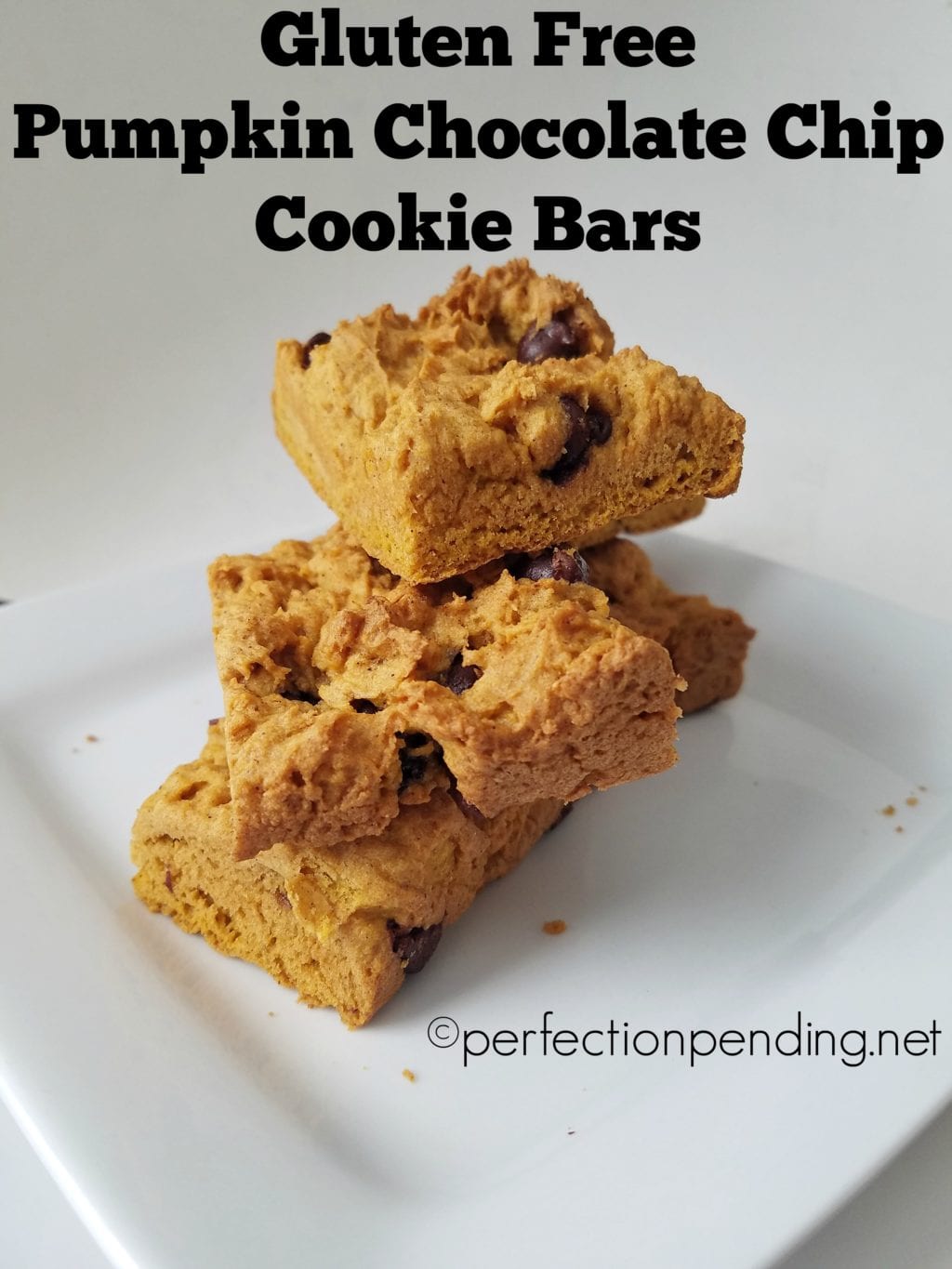 I wanted to do something a little bit different though, so I turned mine into cookie bars by using a brownie pan like this one. The thing I loved about using the brownie pan was that it crisped the edges a little to make it taste more like a piece of pumpkin bread instead of a cookie. They turned out SO good. My kids gobbled them up, and couldn't even tell I used gluten free flour.
I just spread a very thin layer (just enough to cover the bottom of pan) of dough on the bottom of the greased brownie pan, and cooked for about 20 minutes instead of 13. I'm going to try using this same recipe on a cookie sheet next time and see how they turn out!
What do you think? Are you going to try them?