Super Easy Pumpkin Spice Cupcakes – These Light And Moist Pumpkin Cupcakes are easy to make and full of yummy pumpkin flavors that you'll love. If you're looking for the perfect fall dessert, these easy pumpkin spice cupcakes are the BEST.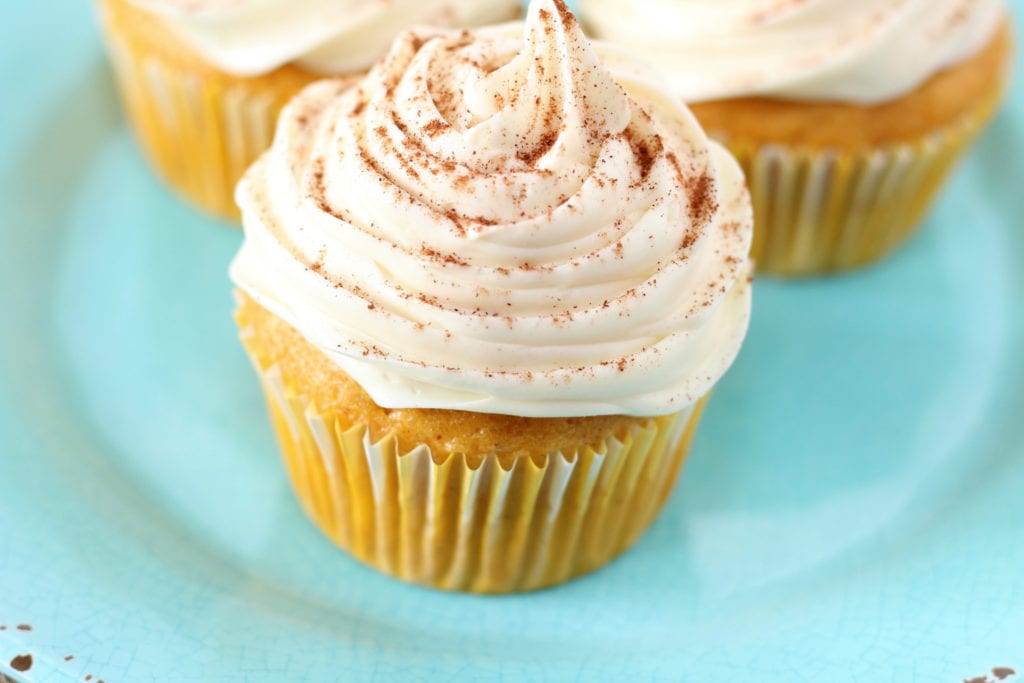 I'm such a cliche because Pumpkin is one of my favorite flavors. Seriously I love it so much that I figured out how to make my favorite pumpkin chocolate chip cookie recipes into a gluten free pumpkin recipe after I went gluten free a few years ago. And, this butternut squash and pumpkin soup is delicious, too.
So, basically, easy and delicious pumpkin spice recipes are always at the top of my list to try. That's why I was so thrilled when these pumpkin spice cupcakes worked out and were not only yummy, but so easy to make.

If you like pumpkin, you'll flip over these pumpkin spice cupcakes
The weather here is FINALLY starting to turn a little bit. Whenever the leaves start changing colors, and I see pumpkins at the grocery stores, I get restless to make some fall recipes, and of course, fall recipes mean pumpkin recipes!
And, if you're going to a Halloween party this fall, it would be so easy to throw some cute black and orange sprinkles on top of these, or a spider ring, and turn them into a pumpkin spice Halloween cupcake! Fall dessert recipes are always a hit.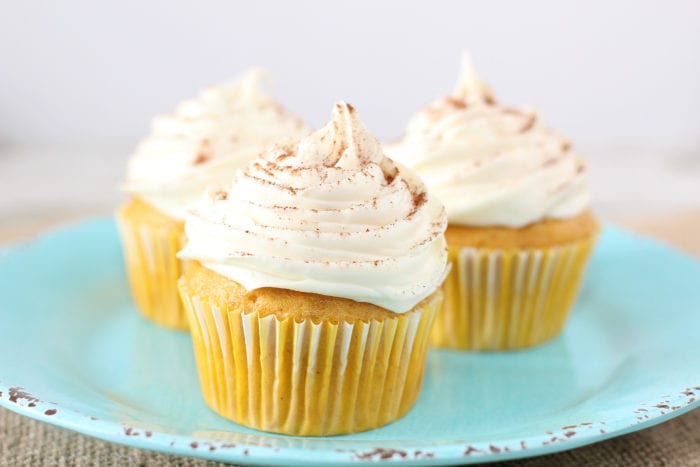 Ingredients for Easy Pumpkin Spice Cupcakes
1 package of Yellow Cake Mix

3 Eggs

1 cup of Water

1/2 a cup of Oil

1/2 of a (15 oz.) can of Pumpkin Pie Filling

1/2 a teaspoon of All Spice

1/2 a teaspoon of Nutmeg

1 teaspoon of Pumpkin Pie Spice

Vanilla Icing

Cinnamon (for Topping)
Easy Pumpkin Spice Cupcakes Directions
Start by mixing you yellow cake mix, eggs, water, and oil. Mix until smooth.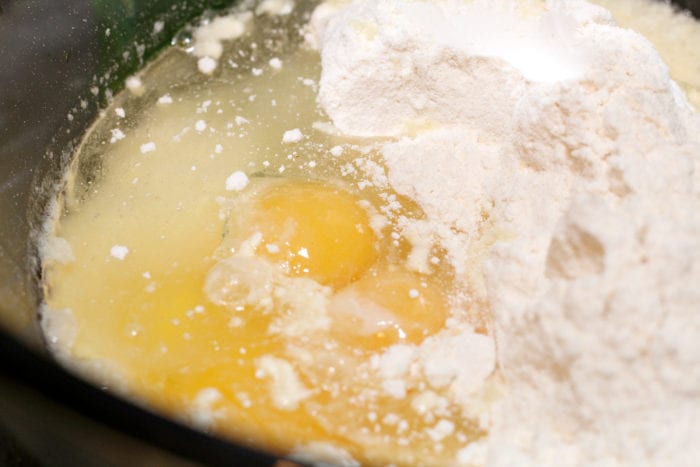 Add in pumpkin pie filling, all spice, nutmeg, and pumpkin pie spice.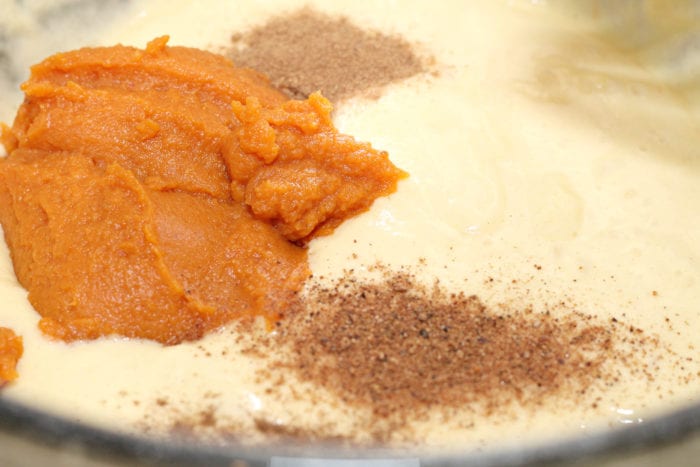 Mix with a hand mixer on high until smooth.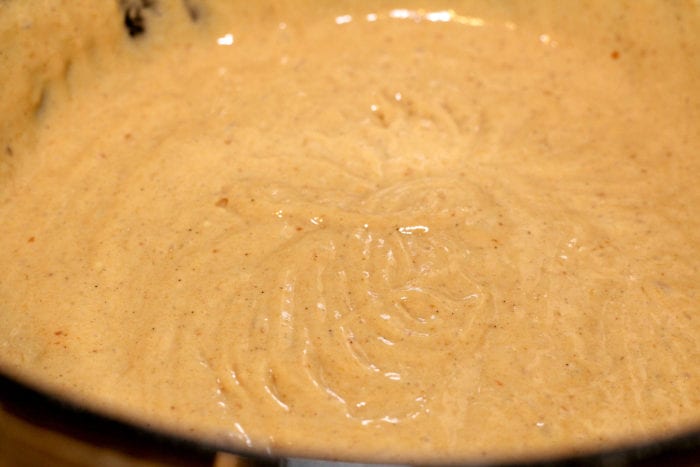 Spoon batter into cupcake liners, and fill 3/4 of the way.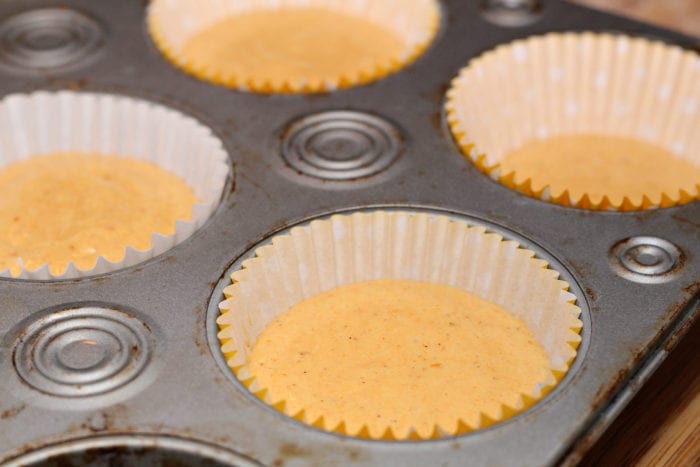 Bake on 350 degrees for about 13 minutes.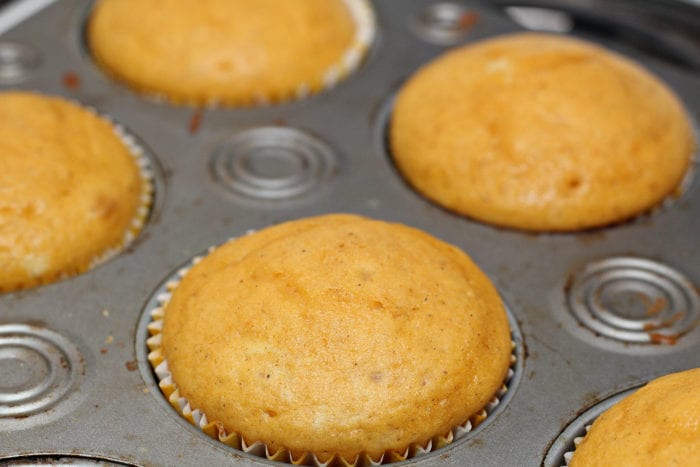 Let cool completely.
Top with vanilla icing, and sprinkle with cinnamon. 
Serve and enjoy! Don't those sound so amazing and so easy to make, too? Let me know what you think!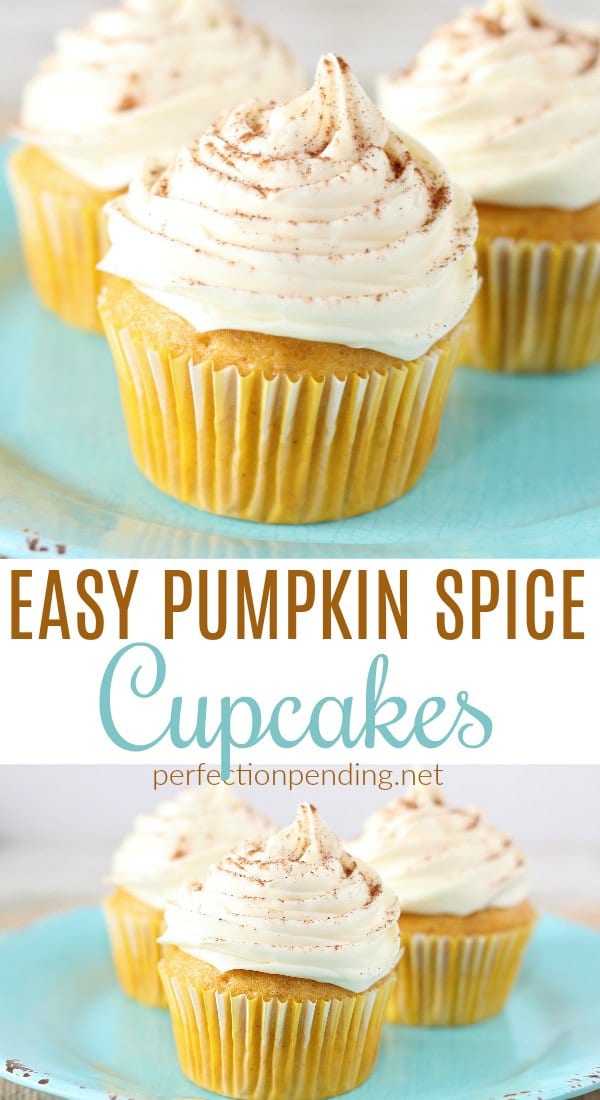 If you like this recipe, you might like these too!
15 Crockpot Soup Recipes Perfect For Fall
Spiced Sweet Potato & Lentil Soup for the Crockpot
[mpprecipe-recipe:43]