Halloween is coming up, and while I've never been a huge fan, the older my kids get, the more memories I want to make with them since I know these days are fleeting. And, since I have a Harry Potter fanatic in my house, these Harry Potter Broomsticks or Witches Brooms are so easy to make and perfect for a Halloween classroom party or a Harry Potter Themed treat.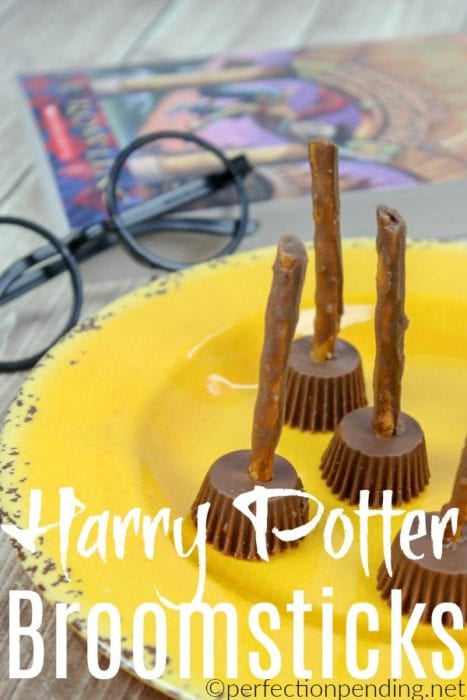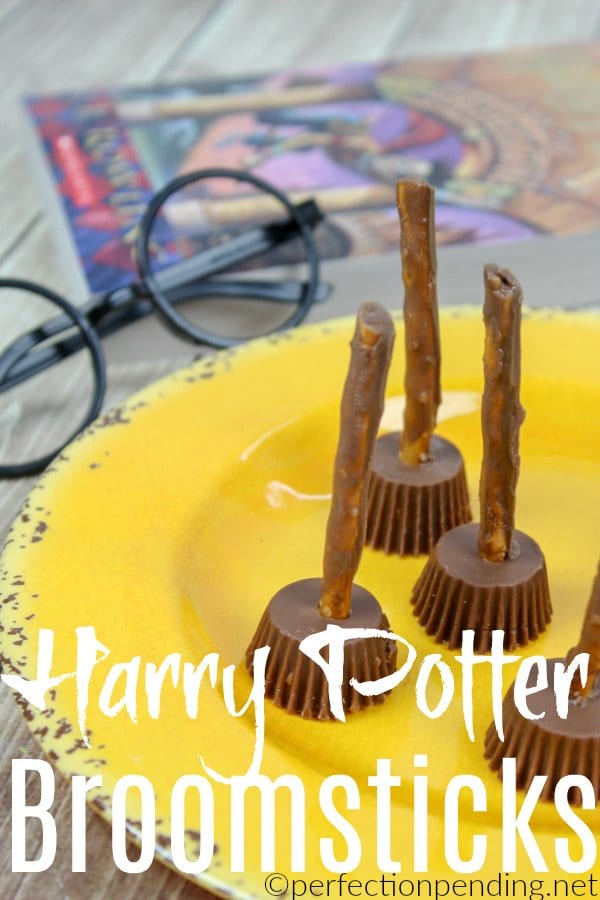 Halloween Party Ideas Are Everywhere
Halloween party ideas are all over the internet, but what I love about these Halloween treats is that they are SUPER easy to make and you could use them for Halloween or just for a Harry Potter birthday party. It could even be a fun party favor idea that you could have kids make while they're at your house and take home with them. After all, who doesn't love a party favor idea that you can make yourself and EAT.
These Witches Brooms Are FAST and EASY
These quick and easy halloween treats make the perfect quick idea that you can whip up for your witches or wizards in just a few minutes, but will still make your Halloween party or Harry Potter theme look legit. The best part? These witches brooms only require three ingredients.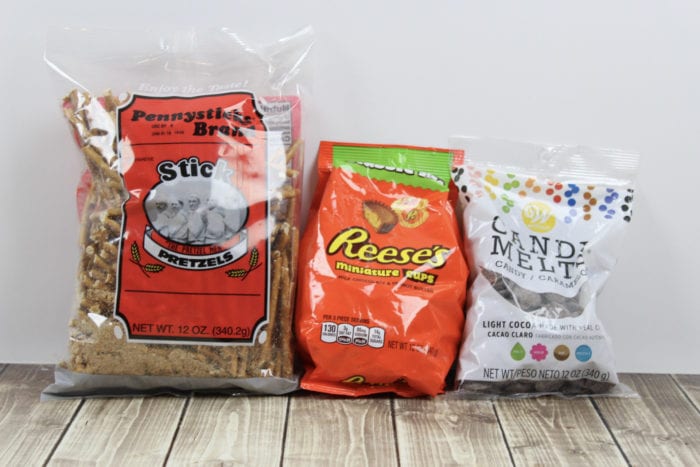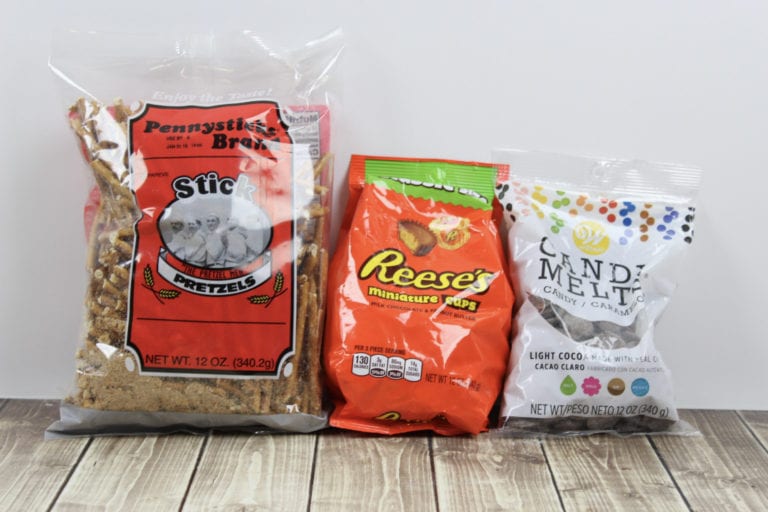 Harry Potter Broomsticks (Or Witches Brooms) Ingredients
– Milk Chocolate Candy Melts
– Mini Reese's Peanut Butter Cups
– Pretzel Sticks
Directions
Line a cookie sheet with parchment paper.
In a microwave safe bowl, microwave the chocolate candy 
melts
 for 45 seconds. Remove from the microwave and stir until completely 
melted
 and smooth.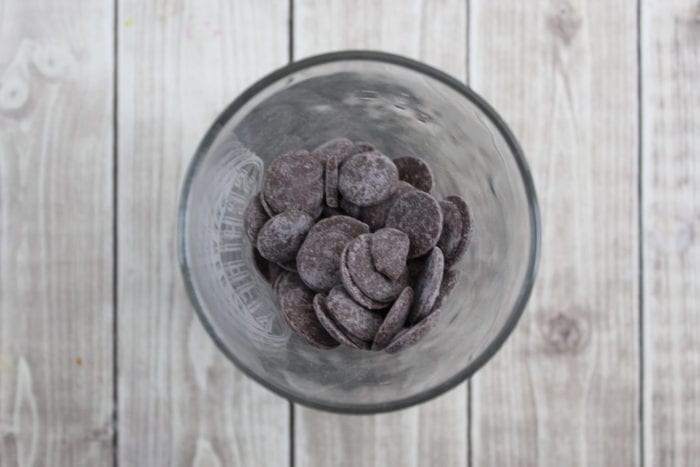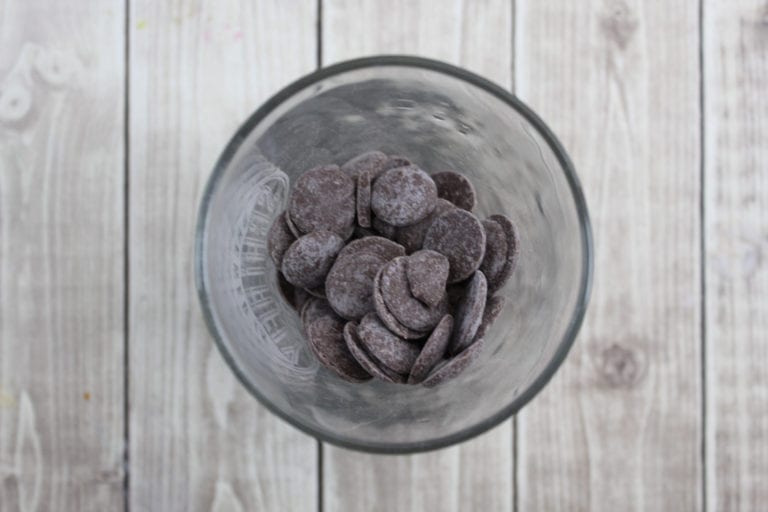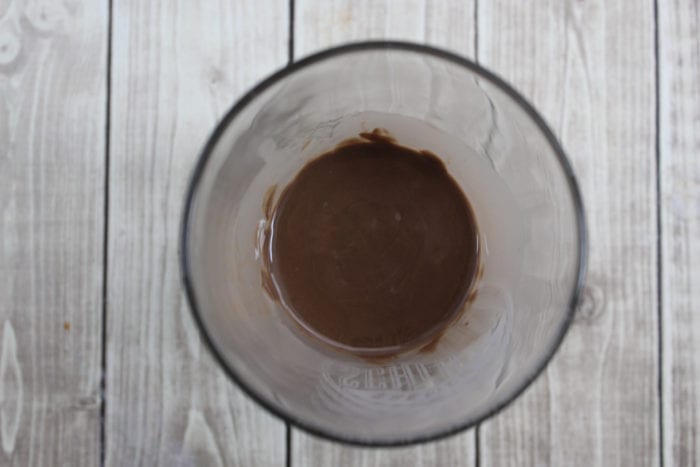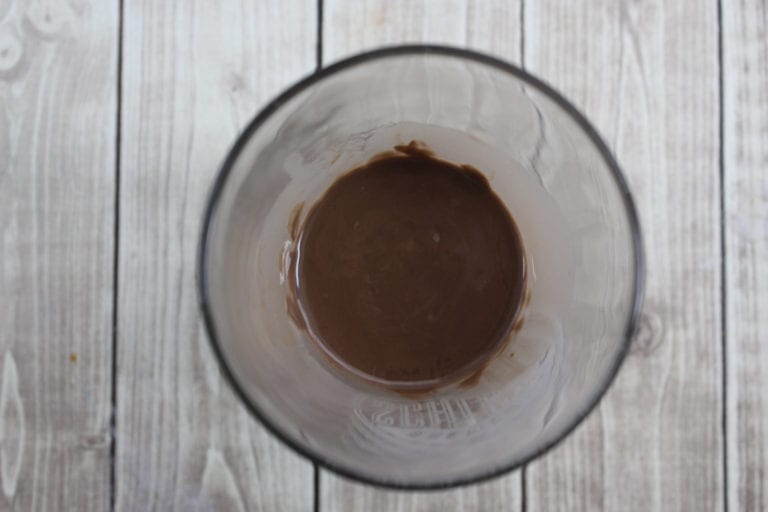 Dip pretzel sticks into the melted chocolate until it's covered. Where's you're holding the pretzel doesn't have to be covered in chocolate because that's where you'll be sticking it in the Reese's.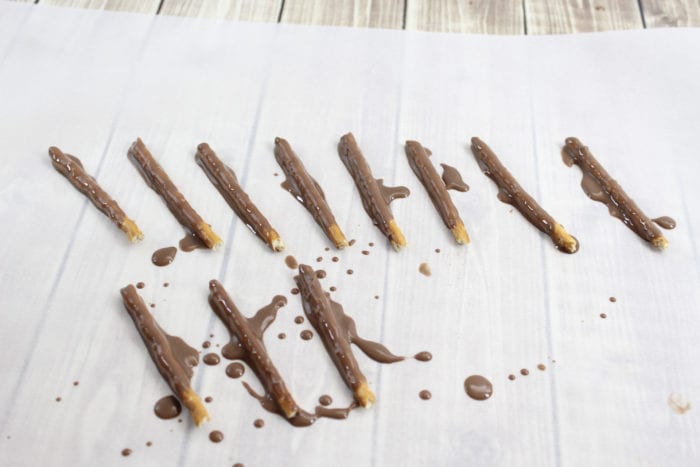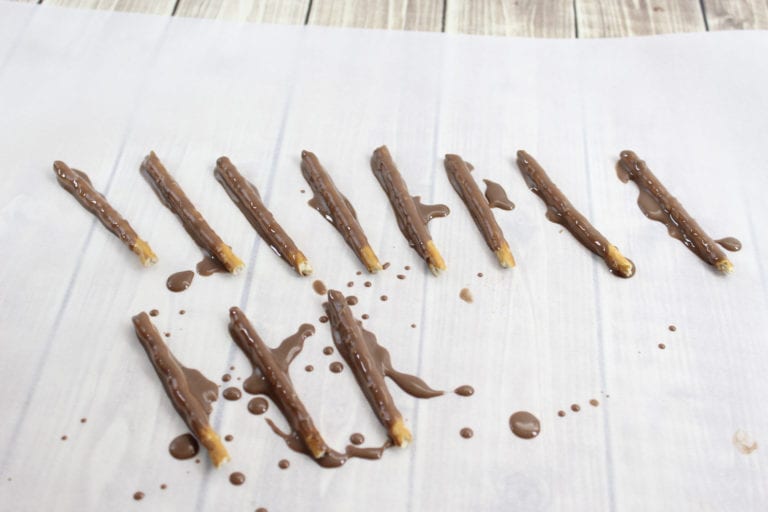 Lay the chocolate covered pretzel sticks on the cookie sheet and let dry and harden.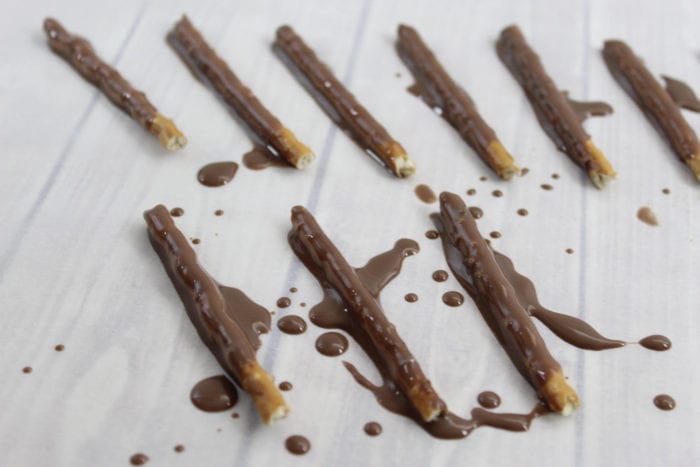 Unwrap the mini Reese's and place them on a plate upside down.
Stick the pretzel sticks in the middle of the Reese's.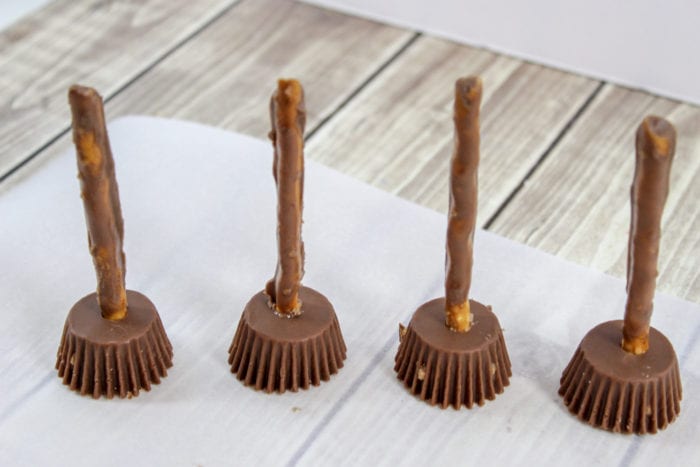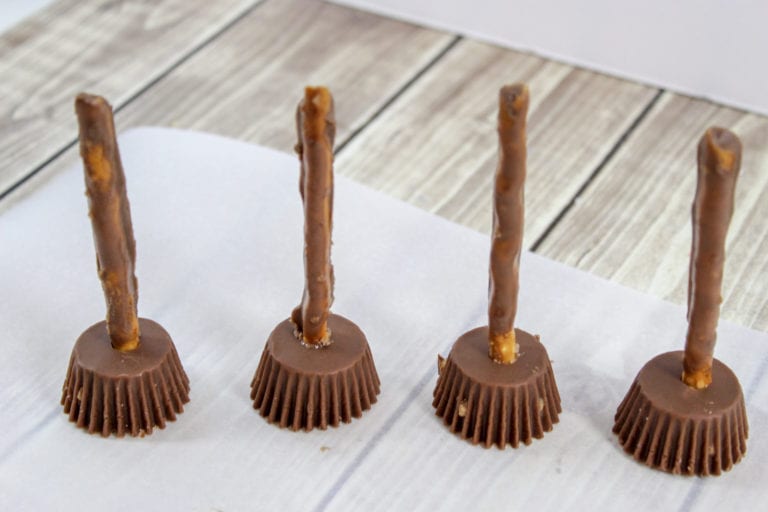 Isn't that so easy? I seriously think you could make a ton of these in very little time. And, if you wanted to get really into the Harry Potter theme, you could add house colored frosting on the brooms. I think that would be so much fun!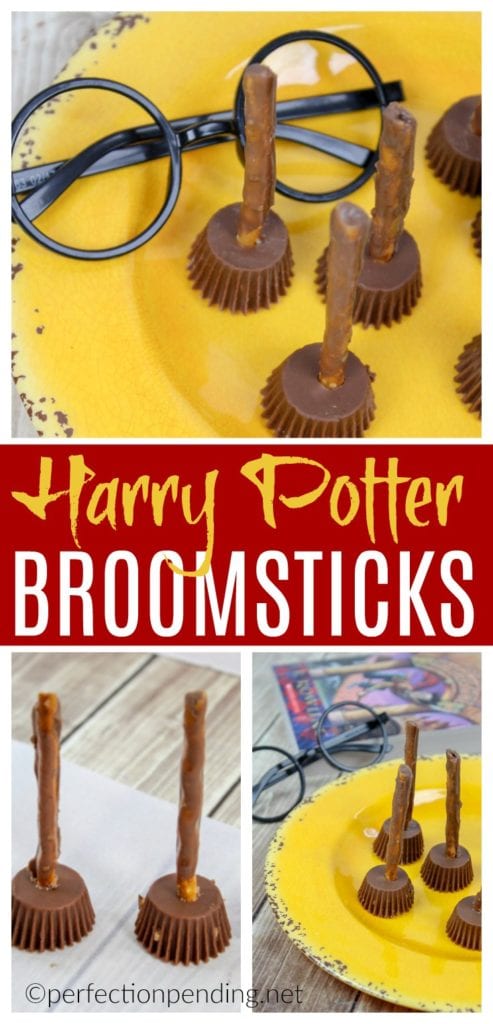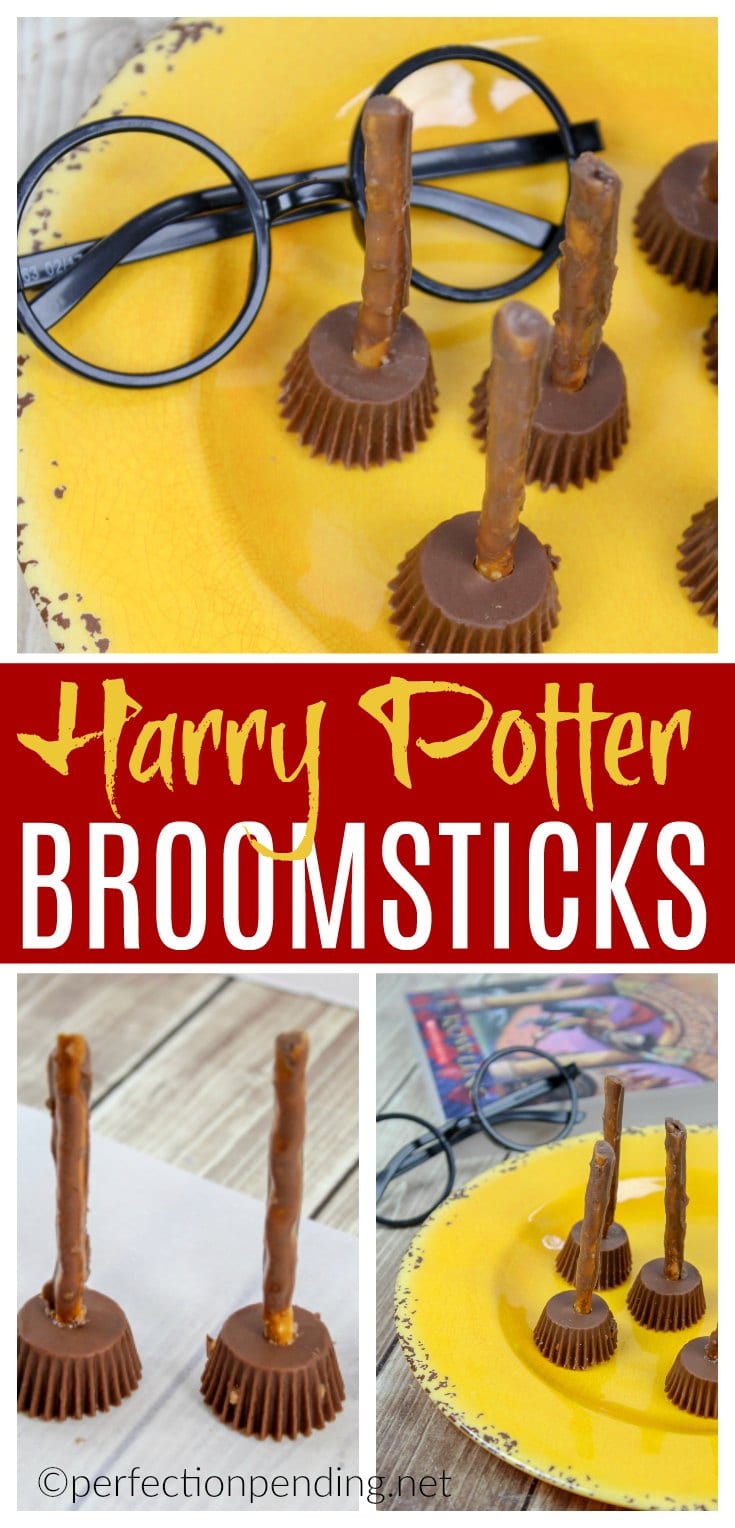 I'm also a little biased to these treats because I love the sweet and salty treats and Reeses Peanut Butter cups are my number one hands down favorite candy. I steal all of them when my kids are in bed on Halloween night. It's MY favorite
Halloween tradition
.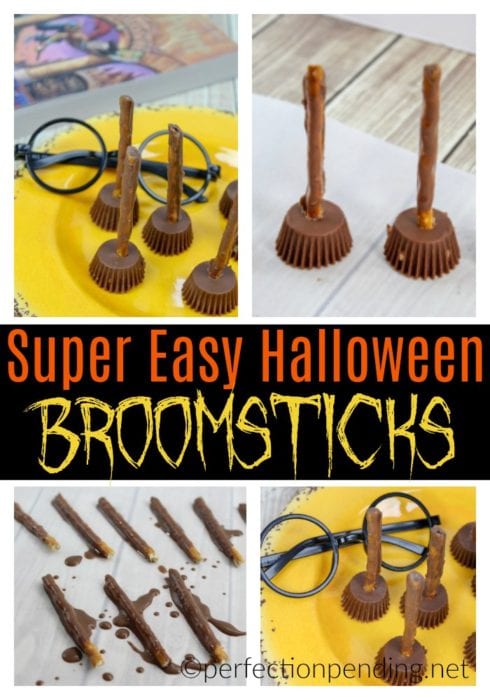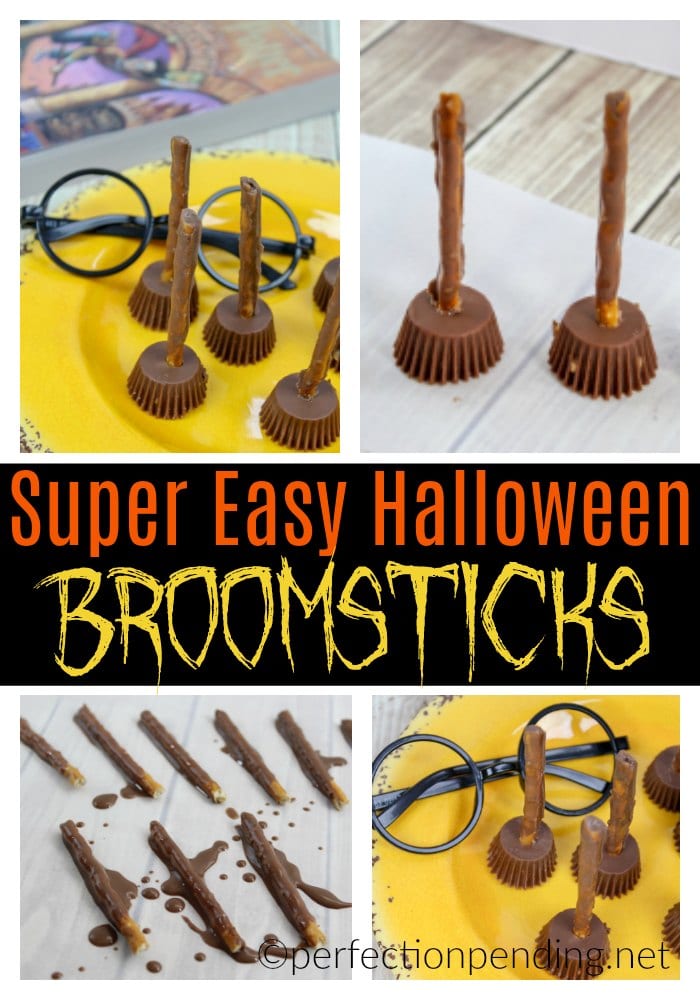 So, would you make these? I'm all about the easy halloween ideas, and I think these totally fit the bill. And, even better that you can use them year round for your own Harry Potter fanatic, too.